Photo Credit: National Geographic Live
Big Cat legend Steve Winter will be coming to Singapore for one day only to share about his intense encounters and astonishing images of the big cats of India, Brazil, and Hollywood. This is a not-to-be-missed presentation where Steve Winter, who is one of the world's most extraordinary wildlife photographers. He will present rare images of these elusive and beautiful endangered species which he often requires many months in the field, working under dangerous and difficult conditions.
Steve will share his gripping tales live on stage, from coming face-to-face with tigers in India's Kaziranga National Park which is one of the last places where tigers still share the land with elephants, rhinos, and deer to capturing nocturnal adventures of a mountain lion in the Hollywood hills. He has also been charged by a grizzly in Siberia and trapped in quicksand in the world's largest tiger reserve in Myanmar. He's flown over erupting volcanoes and visited isolated villages where residents had never before seen a blond foreigner—or a camera.
Here is a video of Steve Winter describing his favorite photo and the "magical" moment when he took the picture. To watch the video, please click HERE. 
Audience will be inspired by Steve's mission: to share the beauty of big cats whilst reinvigorating efforts to save them. "By saving the world's top predators, we save wildlife, and ultimately, our planet," says Steve Winter.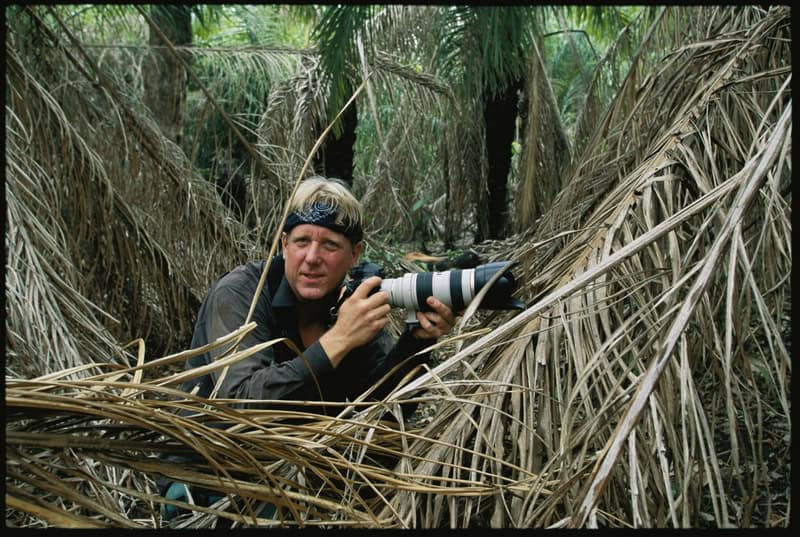 Photo Credit:  Steve Winter (Steve Winter in the field, Brazil)
Here are some fun facts about My Nine Lives with Steve Winter:
Did you know that it is actually World Tiger Day on Friday, 31st July?

Steve Winter has photographed for National Geographic Magazine for the past 20 years!

It is World Lion Day on Monday, 10th August.

Steve Winter may be 59, but he sure isn't showing any signs of slowing down. One of the editors at the Magazine has even joked that Steve sometimes goes AWOL, extending his field time to get the pictures he needs.

Steve has won numerous awards, including BBC Wildlife Photographer of the Year for a snow leopard story.
Don't miss catching Steve Winter live in Singapore! Book your tickets available from now at http://www.sistic.com.sg/events/neosteve0815  
Follow My Nine Lives with Steve Winter on https://www.facebook.com/natgeolive and https://twitter.com/NatGeoLive today!
My Nine Lives with Steve Winter
Date:  25 August 2015, Tuesday
Time:  7.30pm
Venue:  Esplanade Theatres on the Bay, Concert Hall 
Language: English 
Duration: Approximately 1 hour 30 minutes
Ticketing details:  
Standard – S$59, S$49, S$39
Esplanade Box – S$69
Premier Box – S$69
Restricted View – S$39