The National Museum of Singapore re-opens its permanent galleries on 19 September 2015. The Museum was closed from August 2014 in phases for almost a year, it has been revamped with a refreshed look into Singapore's history in the new galleries.
To celebrate the re-opening, The National Museum has put together a fun-filled Opening Weekend Carnival that will take place on Saturday and Sunday, 19 and 20 September and everyone is invited to take part in the celebration of the museum's re-opening at the carnival.  
Visitors will be able to step back into history and find out more in its permanent galleries which comprise of the Singapore History Gallery, the Life in Singapore: The Past 100 Years galleries and the Goh Seng Choo Gallery. These galleries present Singapore's history and national collection in a more immersive and innovative ways. Visitors can also look forward to see more than 1,700 artefacts which some of them have never been displayed before!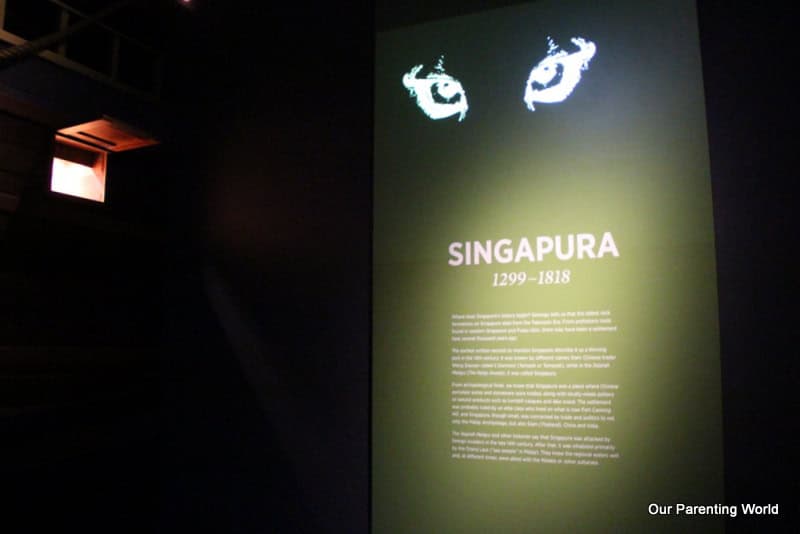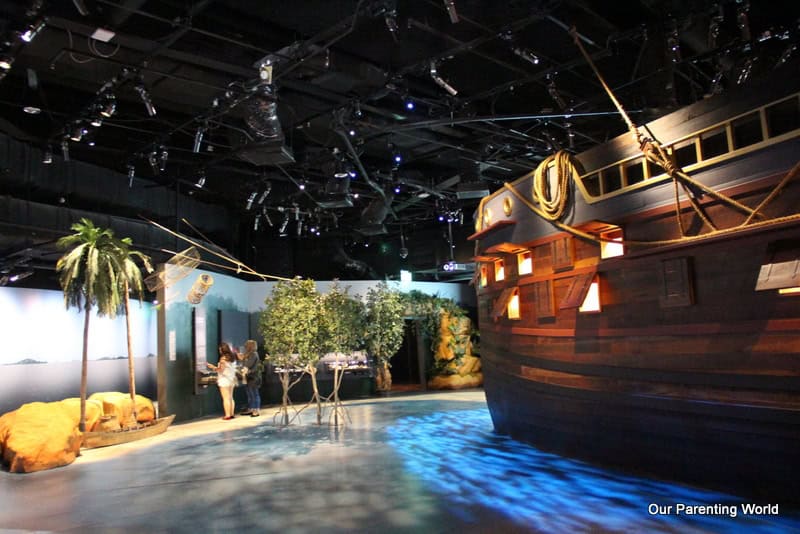 Visitors will start with Singapura (1299–1818) where the history of Singapore begin, the earliest written records mentioned that Singapore is a thriving port in the 14th century. Some of the highlights are the remains of the boulder known as the Singapore Stone on display, gold earrings and armlet from the 14th century which looked similar to the one a king from West Sumatra was wearing indicating that royalties were present in the island long ago.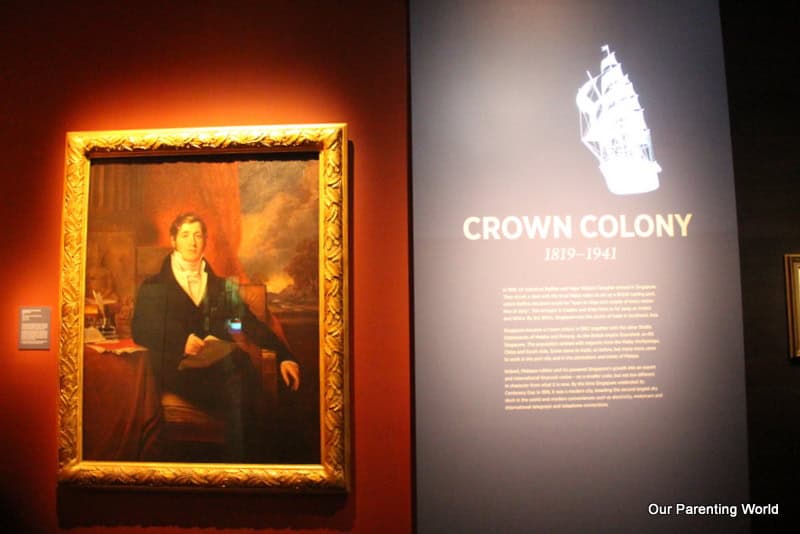 Crown Colony (1819–1941) marked the arrival of Sir Stamford Raffles and Major William Farquhar in Singapore. Some of the highlights are Edinburgh Advertiser newspaper from 14 January 1820 published extracts of a letter by the officer who accompanied Raffles on his first visit to Singapore and his observation, a Revere Bell from 1843 to sound the curfew every night at 8pm to remind the sailors in town to go back to their ships and remind the residents to be careful at night and a letter from Sir Stamford Raffles to Colonel Addenbrooke in 10 June 1819 where he described Singapore as "a child of my own".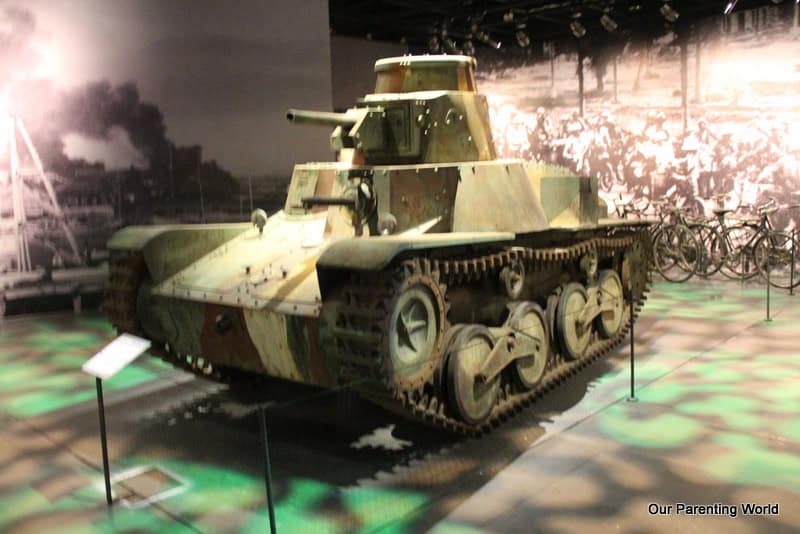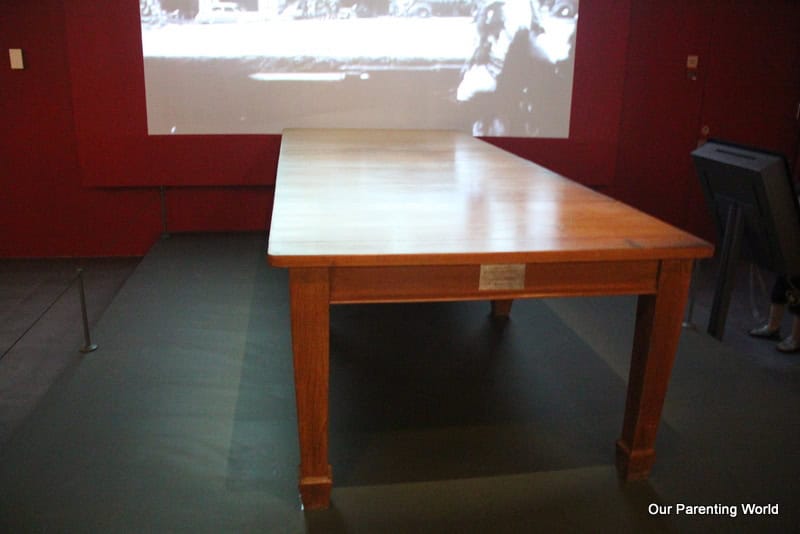 Singapore was the British empire in Asia and Syonan-To (1942–1945) period marked the end of the British's rule when British surrendered on 15 February 1942. Singapore was then placed under Japanese military occupation and renamed Syonan-To ("Light of the South" in Japanese). Some of the highlights are Type 95 Ha Go Japanese Tank, a replica, this is the most common tank used in World War Two and The Singapore Surrender Table in 1940s where the British surrendered unconditionally to the Imperial Japanese Army, the table is on loan courtesy of the Australian War Memorial.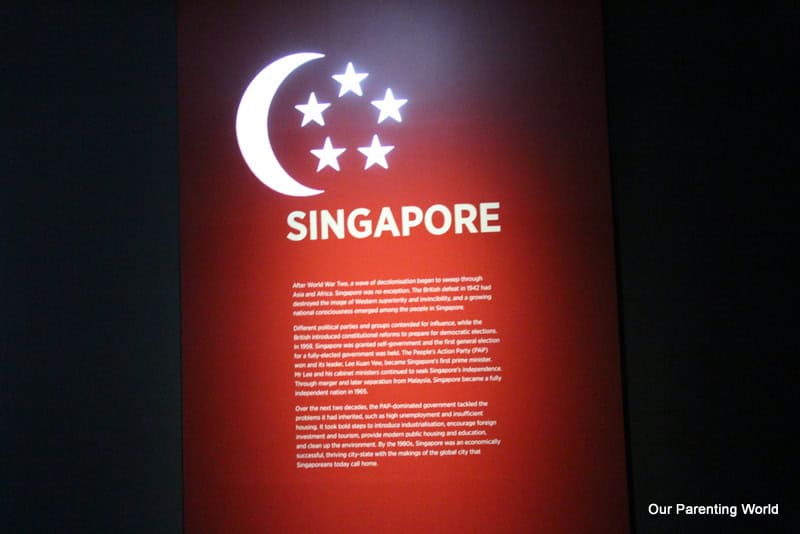 Mr Lee Kuan Yew, Singapore's first Prime Minister
Singapore (1945 to present) after the war, gradually, the British introduced constitutional reforms to prepare for democratic elections and Singapore was granted self-government in 1959. Mr Lee Kuan Yew, became Singapore's first Prime Minister after his party, The People's Action Party (PAP) won. Singapore became a fully independent nation in 1965 after the merger and separation from Malaysia. Some of the highlights include Mr Lee Kuan Yew's barrister robe, National Language Month medal in 1965 to promote the use of Malay as the language to foster a common Malaysian identity among Singaporeans, Majulah Singapura flexidisc in 1959 and many more. 
Building a Home section of a Housing Development Board kitchen in the 1970s and 80s.
Visitors can find out more about Singapore's present history at this exhibit with 7 sub-section consisting of Rallies and Riots, Merger and Separation, A Nation in the Making, Building an Economy, Building a Home, Transforming the Landscape and Becoming a Global City.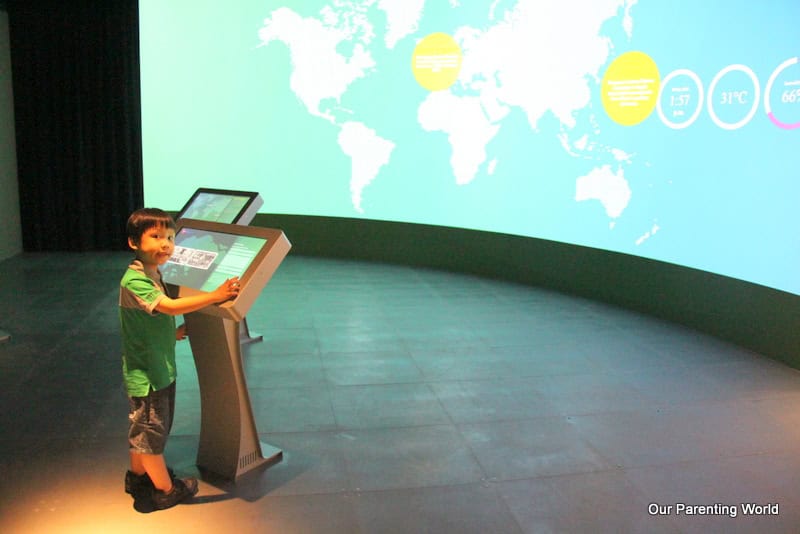 Becoming a Global City section
This is an interactive section where visitors can learn more about Singapore's global footprints. Local visitors can key in their postal codes to partake in sharing their memories of their residential districts and adding their input on Singapore's international connections.
Life in Singapore: The Past 100 Years
Visitors to the museum can continue on their discovery and journey to Level 2 to visit the four galleries that present snapshots of everyday life through the different eras of Singapore in the last 100 years from 1920s all the way to 1980s.
Modern Colony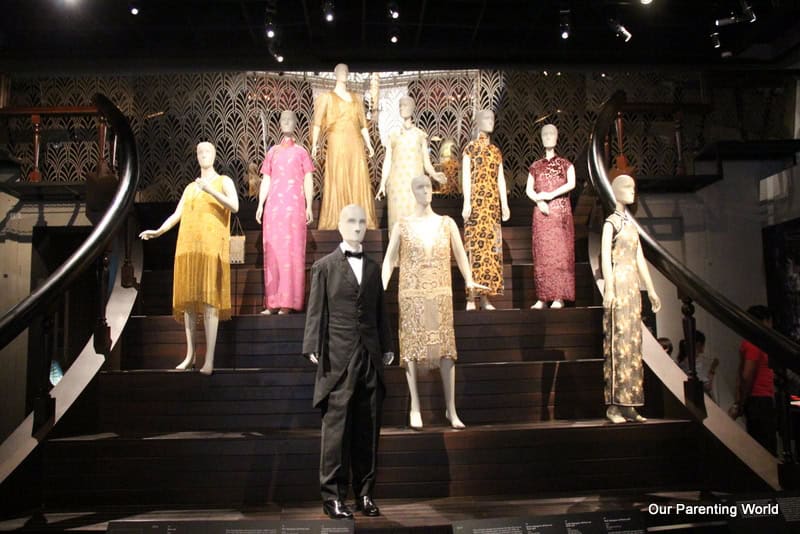 Visitors will enter a black and white bungalow set in the 1920s where we have a feel of the everyday lives of the affluent Straits-born and migrant Chinese under the British Crown colony from the 1920s to 1930s.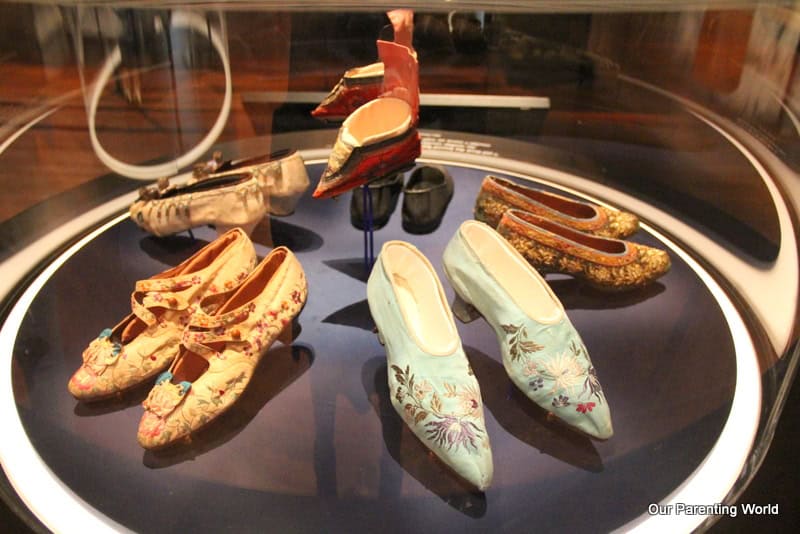 Some of the highlights include Women's shoes from the late 19th century to 1920s to reflect their evolving identities in Singapore from tiny embroidered silk shoes for bound feet worn by the rich, utilitarian black shoes worn by the domestic servants to handmade high-heeled shoes from the West popular with Singapore modern women.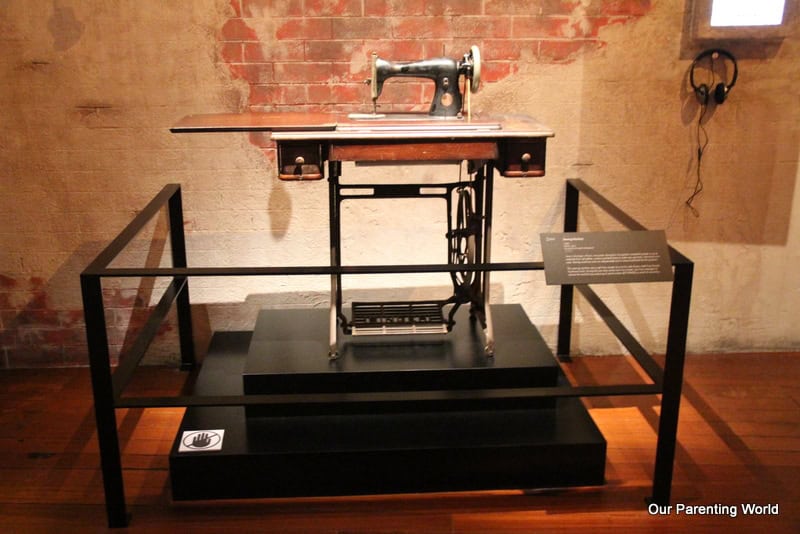 Next we moved onto Surviving Syonan under the Japanese's rule and how people in Singapore deal with their daily lives. Some of the highlights include touching story about a Sewing machine in 1940s which was a gift from Joseph Linus to his wife and how he managed to rescue it from a looter during the war by producing its serial number as proof of ownership.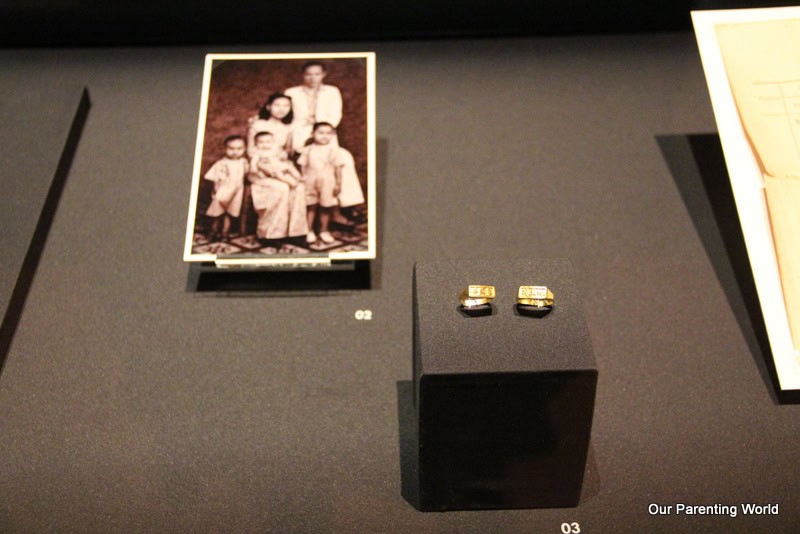 Other touching story is a love story of Mr and Mrs Lai Kok Wah who met and fell in love while seeking refuge from an air raid during the Japanese Occupation. Visitors will be able to find out more about their personal story at the exhibit.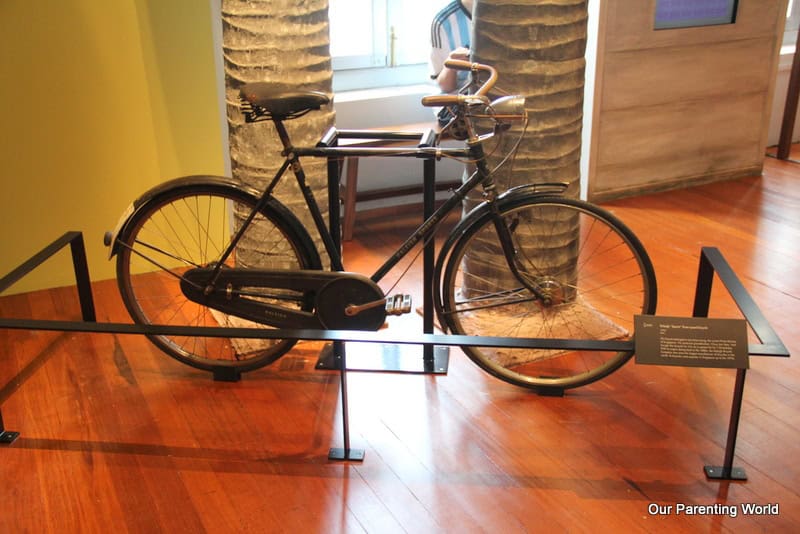 Growing Up Exhibit showcase the 1950s and 1960s through the Kampong days, School and Entertainment places. The above bicycle is a Raleigh "Sports" three-speed bicycle in 1963 a gift to Singapore's current Prime Minister, Mr Lee Hsien Loong on his 11th years old birthday present from his paternal grandmother, Chua Jim Neo.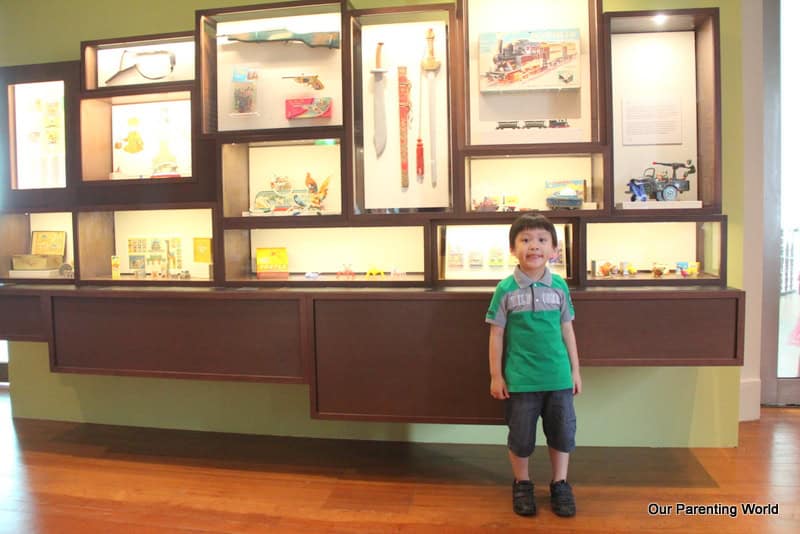 Visitors will be able to see a huge collections of toys such as toy cars, train sets, pictorial cubes that were enjoyed by children of those days. 
We proceed onto the next gallery, Voices of Singapore from the 1975 to 1985 where visitors can explore and understand the music, performances, televisions and theatre that were enjoyed by the people during that period.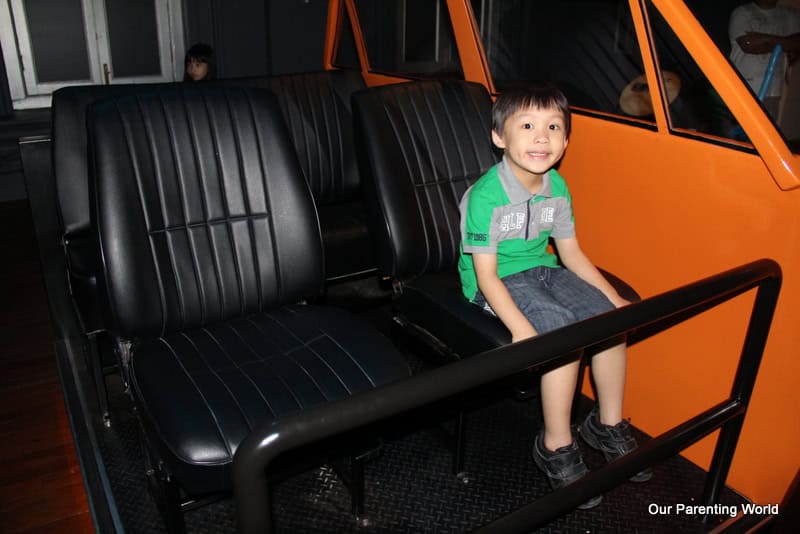 Some of the highlights include Remembering the Jurong drive-in cinema where visitors can sit onto the mock-up vehicles to reminisce those days. The drive-in cinema in Jurong is one of Asia's largest and can take up to almost 900 vehicles.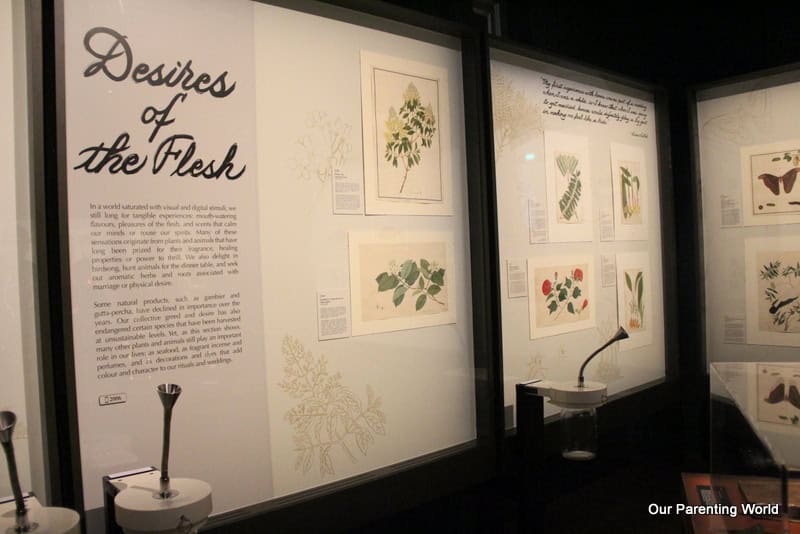 Visitors will move onto the last gallery which is the Goh Seng Choo Gallery featuring creatures and exotic plants that will induce pleasure and instil fear. The exhibit also features selection of drawings from William Farquhar Collection of National History Drawings. 
While visiting the museum, sniff out the scents which was developed by leading fragrance and flavour developer Givaudan. Two ambient scents – the "After Rain" scent is at the Transforming the Landscape section of the Singapore History Gallery, and an "Afternoon Tea" scent located at the Life in Singapore: Modern Colony gallery.
They have also created seven scent stations for visitors to discover scents such as that of tembusu flowers, the breadflower and even the old polluted Singapore River. As part of the collaboration, Givaudan has launched "City", a new fragrance created especially for Singapore's 50thyear of independence which is sold at the National Museum's Museum Label shop and proceeds will be donated to the museum.
Visit the National Museum of Singapore and be immersed in an enriching and enjoyable experiences to re-discover Singapore's history.
Additional Information 
Gallery Opening Hours & Admission
10am to 7pm (last admission 6.30pm)
Admission
Free admission for Citizens, Permanent Residents (unless otherwise stated) and visitors aged 6 years and below.
Others
Adults                                  $10
Students & Seniors aged 60    $5
and above with valid ID
Each ticket includes admission to all permanent galleries and exhibitions. Please present
proof of eligibility to enjoy concessions.
Tickets are available from the National Museum Visitor Services counter and SISTIC.
Guided Tours
Guided tours commence from 3 October 2015. Visitors can enquire at the Visitor Services counter for guided tours on the galleries.
Wheelchair Access & Lockers
Lifts provide easy access to galleries.
Lockers are available for visitors' use.
National Museum Online
www.nationalmuseum.sg
www.facebook.com/National.Museum.of.Singapore
twitter.com/natmuseum_sg