Dr. Bronner's, family-owned maker of the top-selling natural brand of soap in North America and Nature's Glory is the authorized distributor in Singapore of this trusted brand for organic and natural products that is best for your health. 
Dr. Bronner's honors the vision of its founder Dr. E.H. Bronner by making socially and environmentally responsible products of the highest quality, more than 95% of annual agricultural volume is certified fair trade projects around the world. To help ensure fair prices, living wages and community benefits for farmers, workers and their families. It also dedicates its profit to help make a better world for all. 
Why you should buy fair trade products?
Fair trade is a social movement whose stated goal is to help producers in developing countries achieve better trading conditions and to promote sustainable farming. 
– It ensures fair payment, good and safe working conditions for farmers and producers. There is no forced or child labour. 
– It respects the environment and is environmental friendly as it supports sustainable practices to reduce our environmental footprint to make a better world for all of us.  
– It results in higher quality of food produced as farmers are totally involved in the entire production process and crops are grown and harvested in smaller quantities. This will result in better quality, tastier and fresher food.
Dr. Bronner's supports fair trade and all their products are organic and used fair trade ingredients. They care for their workers and environment. Peter Lim, President and CEO of Nature's Glory Singapore shared that "Buying fair trade products can make a difference to producers in developing countries. To them, getting a guaranteed fair price for their goods could mean being able to send their children to school, or putting them on the path out of poverty. Fair trade reduces poverty, encourages environmentally-friendly production methods, and safeguards humane working conditions."
How do you shop for fair trade products?
Christopher Lim, Director of Research and Marketing for Nature's Glory advised "Look for the fair trade label on products when you shop next time. The fair trade label provides assurance that farmers and other producers adhere to fair trade standards".
A simple choice on your part will make a big difference to the livelihood of the farmers and producers in developing countries. Let's support and buy Fair trade products!
Dr. Bronner's Organic Hand Sanitizing Spray- Lavender (can be used over 500 sprays per bottle)
This is a hand sanitizer that can also be used as a air freshener, contains no petrol chemicals. It does not have any sticky residue, very easy to carry around, just spray to sanitize whenever you need it, so convenient and it smells great too.
Dr. Bronner's Rose Castile 5oz Bar Soap
The very popular Dr. Bronner's bar soap is natural, organic and contains no chemicals. It is very gentle on skin and smells lovely with rose scent.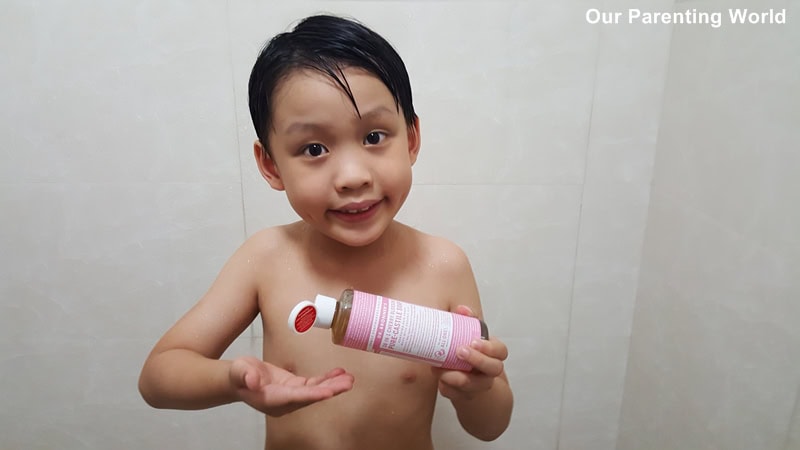 Dr. Bronner's 18-1 cherry blossom liquid soap 8oz
This liquid soap is also natural, organic and has no chemical comes with subtle scents of cherry and cherry blossoms. Lovely! The liquid soap lathers well and rinse easily leaving the skin soft and smooth.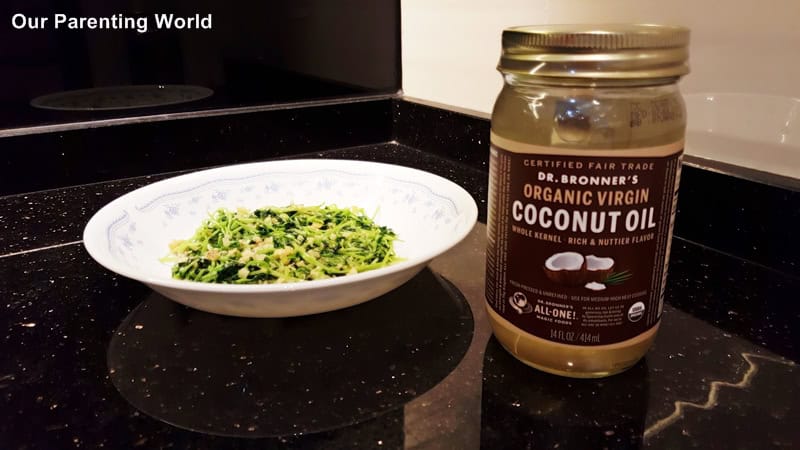 Dr Bronner's Organic Virgin Coconut Oil
Coconut oil is multipurpose and can be used for cooking, baking, hair and body! This coconut oil is expeller-pressed from fresh, carefully dried coconut kernels whose brown inner skins have been left on, resulting in a more aromatic, more nutrients and nuttier-tasting oil. It is great for cooking healthy and tasty dishes. Coconut has many benefits and good for your health, it is known to prevent Alzheimer. You can also use the oil to remove makeup, moisturise your hair and skin, or oil pulling for oral health!
Dr Bronner's products used certified fair trade ingredient and are organic certified, contains no chemicals good for your family members and friends. Buy to support the farmer's and poor. Only $39.90 for 4 products if you buy the whole set and while stocks last!
If you like all the above products, it comes as a set Dr Bronner's Gift Hamper for S$39.90, you can either purchase all the products as a set at http://www.natures-glory.com/newarrival_details.asp?ProductSID=7527 or you can purchase the products separately at Nature Glory's website at http://www.natures-glory.com/ 
Additional Information: 
Dr. Bronner's is a family business committed to honoring the vision of founder Emanuel Bronner by making socially and environmentally responsible products of the highest quality, and by dedicating profits to help make a better world. Dr. Bronner's commitment to social justice, environmental sustainability and progressive business practices is part of the company's mission to put into practice the principles that inform the philosophy printed on the company's iconic soap labels written by founder Emanuel Bronner. The company is the top-selling natural soap maker in North America and a major brand worldwide. Based on 2015 sales, a bottle of Dr. Bronner's soap was sold, on average, every three seconds throughout the year.
For further information on Dr. Bronner's, please visit: http://www.drbronner.com.
Nature's Glory was formed in 1991 with the vision and mission to discover the best of nature, for the betterment of health and lives of Mankind. Its philosophy is that man should be in harmony with nature. The team at Nature's Glory is committed to the excellence of health and the environment. Nature's Glory is the authorized distributor for Dr. Bronner's products in Singapore, Malaysia, Indonesia and Brunei.
Nature's Glory Retail Showroom: 315 Outram Road #01-09
Tan Boon Liat Building Singapore 169074
Tel: +65 62271318
Email: [email protected]
For further information on Nature's Glory and to visit their e-shop, please visit: http://www.natures-glory.com