After the grand celebration of Singapore SG50, this year, Singapore will move forward to its 51st birthday with the theme on "Building Our Singapore of Tomorrow". 
National Day Parade (NDP) 2016 will mark the first NDP for the next 50 years in our journey towards SG100. NDP will return to the iconic National Stadium this year after 10 years. One of the highlights of NDP 2016 is the official logo designed by Singapore Polytechnic student, Chelsea Lim Xin, 19 years old who is pursuing a Diploma in Visual Communications and Media Design. She spend about 10 days working on the logo during her examination period last year. Her effort was paid off when her logo was selected out of about 250 entries and ultimately chosen by public voting.
This year NDP 2016, the nation can look forward to a bigger show with almost 10,000 participants. The 55,000 seats National Stadium can accommodate 275,000 Singaporeans which is double that of the previous NDPs allowing more Singaporeans to be part of the celebration "live" at the stadium. In addition to the NDP on the 9 August, there will be 2 preview shows and 2 National Education rehearsal shows for primary school students. Tickets for both the preview shows and parade will be given out through balloting.
NDP 2016 will feature traditional crowd favourites like the Parade and Ceremony, a military tattoo with a precision drill display and combined band and riders from the Singapore Armed Forces and the Home Team, as well as the Republic of Singapore Air Force's State Flag Flypast and Salute to the Nation performed by five F-16D+ fighter aircraft. However, The Red Lions will not be parachuting into the stadium for safety reason. Aerial displays and mobile column will not be present in this year NDP. 
In addition, Singaporeans can look forward to new displays making their appearance at NDP for the first time with 3D projection displays, unmanned technologies like drones, aerial displays involving props and performers suspended in the air and indoor fireworks. Singaporeans will also be able to be part of the dynamic show through activities during the parade and with items provided in the fun packs.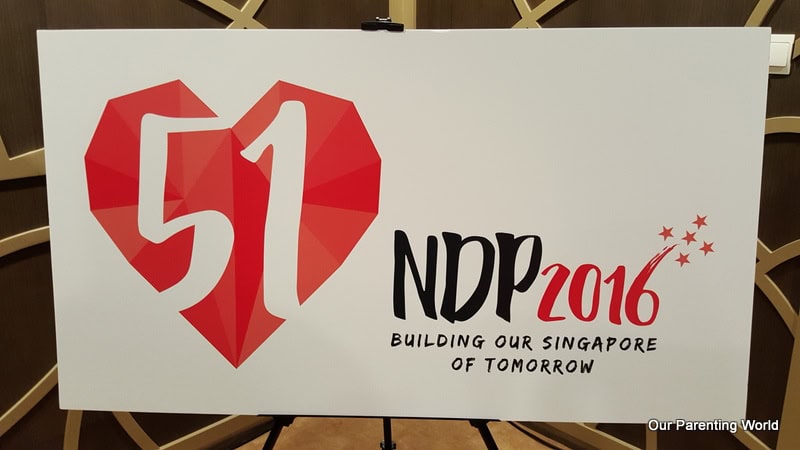 Singaporeans can be part of this grand NDP celebration, they will be able to contribute and send their well wishes for the nation and be part of a gigantic mosaic to mark Singapore's 51st birthday. The mosaic will be displayed in the vicinity of the National Stadium during the Preview shows and on August 9.
More details will be released later and for more information on NDP 2016, please click HERE.
.