Fries lovers are in for a treat, now you have more option to indulge in delicious, golden fries! 
The award winning Martin Zwerts, serving 70 years of good tasting fries is well known to be the No.1 Fries in Netherlands has arrived in Singapore on Netherlands King's Day on 27 April 2018.
This famous tradition fries is known as Frites, which in Dutch means fries, a popular street food in Netherlands. Coming from Eindhoven, Netherlands, its first outlet was established since 1948 and Holland Village, Holland Piazza's outlet will be its first outlet in Singapore! 
The reason why Martin Zwerts aka the Potato Daddy chose Singapore as its first stop in Asia is due to Singapore's cosmopolitan flavor and diverse demographics. Well-travelled Singaporeans know how to appreciate and enjoy good quality food. They are confident by choosing Singapore as its first overseas company expansion out of Netherlands, it will propel the brand forward onto the region.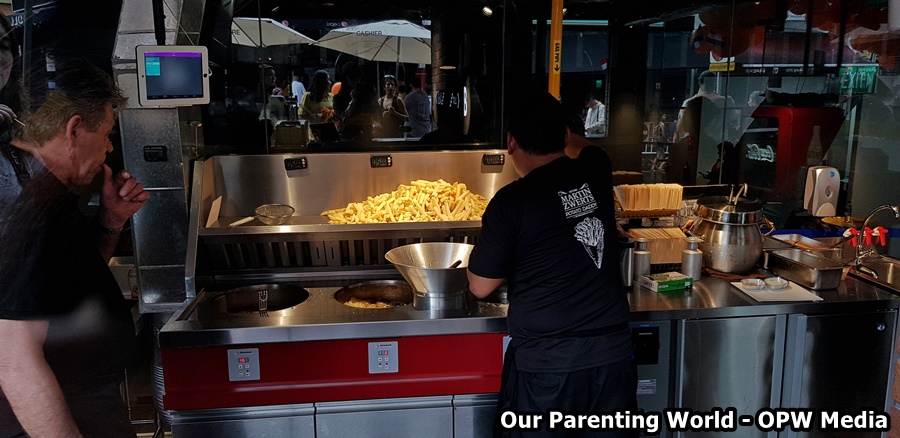 What makes Dutch-made Martin Zwerts Frites so special?
It uses good quality potato and you can choose from 11 types of yummy sauces as toppings. All the potatoes, its main ingredients and even its fryer equipment used are directly imported from Martin Zwerts, Netherlands to ensure its quality, the cooking is imparted straight from the founder Friture Martin Zwerts and topped with its signature sauces. Some of the unique toppings to choose from include Kerrie sauce, Satesaus, Garlic Frite Sauce and Meat Sauce.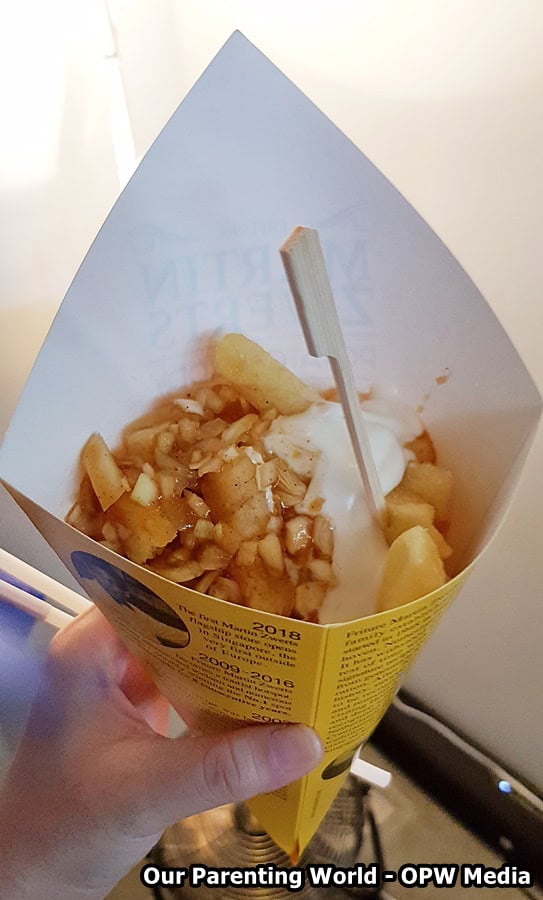 All the fries are thick cut, crispy on the outside and soft on the inside, served in piping hot cone that is topped with its signature Frite and Kerrie Onion sauce. Martin Zwerts Singapore has catered to local taste buds by introducing local favourite toppings like Golden Salted Egg Yolk Sauce, BBQ sauce and Rendang Sauce. Besides fries, you can also indulge in some favorite Dutch snacks like Bitterballen, Frikandel and Lumpia.
Pricing:
Small Cone – Best for small eater or kids. Fries only – $5.50 
Large Cone – Get this for a satisfying fill! Fries only – $6.50 
Various Toppings are available with additional charge starting from $1 each. 
Martin Zwerts' Loyalty Reward Program:
Customers gets 20% more in cash value into their account when they sign up for the Martin Zwerts Frite Club Loyalty Program.
Top up a minimum of $$50 and get 20% more cash value into the account. Just inform the staff your mobile number at the counter and it can be set it up straight away.
TOP UPS available: – Top up $50, get $60 worth of cash value in the account – Top up $100, get $120 worth of cash value in the account
Come and visit Martin Zwerts for its delicious fries and favourite Dutch snacks!
Martin Zwerts Singapore is located at:
No. 3 Lor Liput #B1-07 Holland Piazza, Holland Village Singapore 277 725 
For more information on Martin Zwerts, please visit: