The year 2022 has been a year of exciting changes where almost all measures have been lifted. We attended the Grab's Get Superapp Smart festive celebration where we learnt more about the Grab's 2022 Food & Grocery Trends, new features about the Grab app and what are the top tips using Grab this festive season. 
How did consumer food habits change in 2022? The surprising fact is that Bubble tea has been dethroned as the most popular drink! Read Grab's 2022 Food & Grocery Trends report to find out more. 
1. New 2022 consumer trends and habits for food & grocery deliveries
2. New features for consumers to get more value from the Grab app
3. Top tips for the festive season
2022 food & grocery consumer trends and habits
As consumers navigated the pandemic in the past two years, a key habit that has stuck is Singapore's strong appetite for on-demand food and grocery deliveries. In fact, consumers made 1.5x more orders on GrabFood between 2019 and 2022, and 1.2x more orders on GrabMart between 2020 and 2022.
Here are the top seven new trends and habits being formed as follows:
1) Food delivery apps are the new search engine
88% have discovered a new store through a delivery app.

Users spend an average of 17 minutes browsing food options on the app.
2) Entertaining from home is still a thing post-lockdowns
2 in 5 consumers said they prefer ordering in for social gatherings instead of eating out.

Large-sized weekend orders to residential areas doubled on GrabFood over the past two years.
3) Snacking is the new "water cooler talk"
With more consumers returning to the workplace, snacking is also no longer a solo activity.

The top snacks on GrabMart are Ice, Cream, Yoghurt and Chocolate.

In 2022, the number of tea-time orders on GrabFood grew 64% and total snack orders on GrabMart grew 40%.
4) Healthy food and plant-based alternatives have gone mainstream
60% of Grab users saying they have tried plant-based alternatives in the last 6 months.

4x increase in demand for healthy meal options on GrabFood.
5) Most ordered drink on GrabMart:
Cooling drinks (aka liang teh)
6) Most popular food on GrabFood:
7) Most popular drink on GrabFood:
New features for consumers to unlock the best value from Grab's delivery services

#1 Get access to quality F&B brands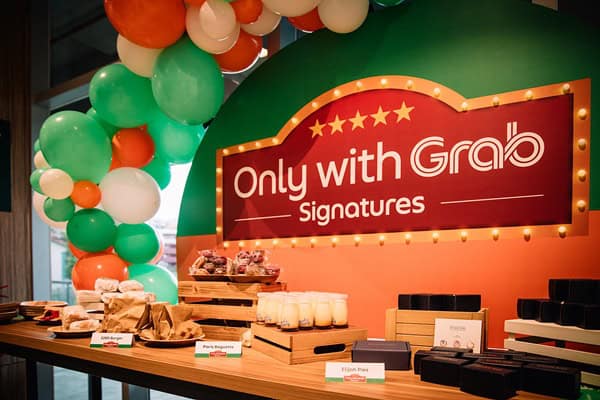 GrabSignatures
Featuring popular and well-loved brands that deliver on-demand only with GrabFood, such as Tsui Wah, Paris Baguette, Elijah Pies Yardbird, Mr Coconut, and more!
Check out GrabSignatures on your Grab app today:
1. Click onto Food
2. Scroll down till you see the Grab Signatures section
3. Order and enjoy!
GrabFood Awards 2022
The argument is over. KOI Thé has been voted for having the best bubble tea pearl.
If you're looking for more crowd favourites, check out Grab's first-ever Grab Foodie Awards winners, featuring the best of the best, as voted by over 12,000 GrabFood users.
#2 Enjoy an intuitive and seamless ordering experience
Group Order Feature
Need to collate orders for 20 friends with different requests? Try out the Group Order function!
With just one click, you can now send a group order link to your friends so they can easily add their food orders to your basket. No more screenshots and manual order taking.
As ordering in for gatherings remain popular, this will continue to be a very helpful feature for users.
Revamped Ratings and Reviews Feature
Grab wants to make it super easy for you to discover, consider and purchase your next meal.
Grab has introduced a new ratings and reviews feature in-app where you can actually read the reviews of fellow Grab users and then instantly click on "order now" when you see something that you like.
#3 Convenience made more affordable
The GrabUnlimited Subscription Pack
Did you know: GrabUnlimited subscribers save about $25 a month on delivery fee on average.
Subscription programmes continue to gain popularity amongst consumers simply because it helps them get even more value out of every dollar they spend on their meals. In fact, about 1 in 3 food delivery users are signed onto a subscription pack.
Plus, GrabUnlimited subscribers can now stack their promotions to enjoy merchant-run promotions on-top of their GrabUnlimited voucher for added savings!
Find out more about GrabUnlimited here.
GrabFood Saver Delivery
For consumers not in a hurry, consider opting for Saver delivery. The delivery time may be slightly longer but you get to enjoy a lower delivery fee too.
By popular demand, Grab also has a priority delivery option for consumers who don't mind paying more for a faster delivery at times.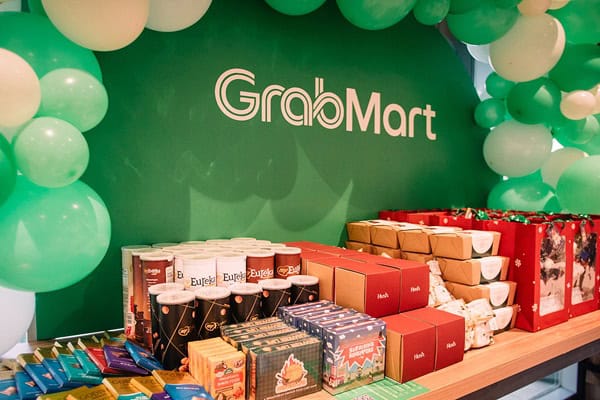 BONUS: Top 'Superapp Smart' tips for the festive season
Planning for the upcoming festive period? Here are 4 tips for you to get your festive needs sorted on Grab!
#1 Order in a hassle-free meal
Need to prepare a large meal to host gatherings, select from thousands of options on the Grab app!
Grab tips:
Look out for bundled meal and sharing platter options on the Grab app, so you can cover all courses in a meal with just one order

Guests hungry? Opt for priority delivery for a shorter delivery time!
#2: PayLater by Grab for your festive purchases
Whether you're getting decor to spruce up your home, or a new outfit for the holiday season – tap on Grab PayLater to help manage your spending and cash flow for the month!
With PayLater by Grab, you can split each order into 4 interest-free sums or consolidate all your payments into a single bill for the next month.
Grab Tip: To help users further stretch their dollar, Grab is also giving 100% points back up to a certain amount for their Grab PayLater purchase – whether online or offline!
#3: On-demand gifting made easy with Grab
For those who are already planning their festive gift game plan, there's no shortage of gifting options on Grab:
Send gifts easily overseas. Surprise your loved ones in more than 100 cities with a gift or a meal on-demand. Check out Grab's 100+ Cities feature!

Enjoy a wide range of gifts on GrabMart. From chocolates, beauty products, flowers, electronics and more – there's definitely something for any gift recipient.

And if you're looking to avoid the awkward gift exchange moments, why not consider a practical (and personalised)l GrabGift card? What's more, your recipient will even be given the choice of either a Transport, Food, Mart or Express voucher on Grab for their use!
#4: Travel overseas with peace of mind with Grab
Have you noticed the new Travel icon on your Grab app? Travel can be a very stressful affair, which is why Grab has pulled together their travel-related offerings to make it easier for users to do what they need on just one app. This includes:
1. Travel Cover: Buy travel insurance on-the-go, in just a few minutes and from just $3.90/day!
2. Bus & Ferry: if you're travelling to Malaysia and Indonesia, you can now purchase your bus and ferry tickets for selected routes through the Grab app.
3. Ride Abroad: Booking rides overseas can be quite a hassle, especially if there's a new foreign app to be downloaded. The Ride Abroad feature aims to take this stress away by letting travellers book rides overseas all within their Grab app.