The highly anticipated Nickelodeon Slime Cup is back – slimier and more fun than ever! Nickelodeon Slime Cup is Singapore's slimiest integrated sports festival is back for the 3rd year running and inspired by the SEA Games. It is one event that families and friends can enjoy and have a fun time together. Nickelodeon's trademark green slime will be a main ingredient in the games and activities, and is the ultimate holiday treat for this June school holidays.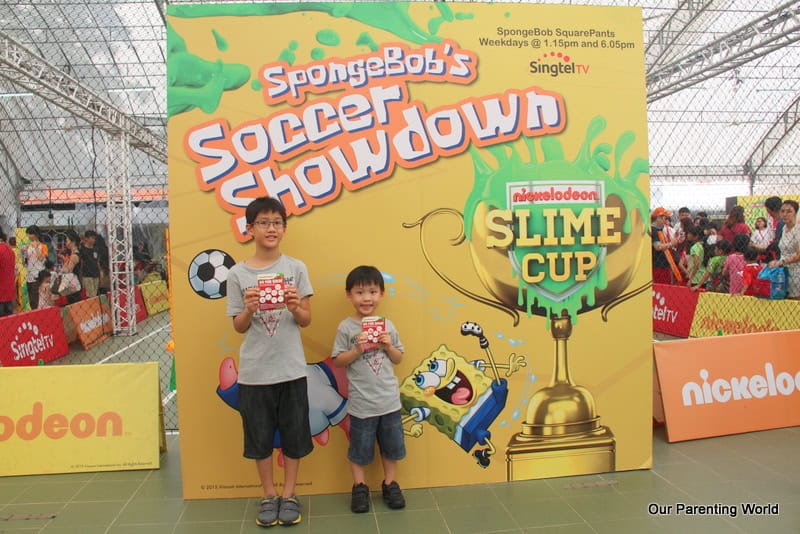 Come down to Slime Cup at Downtown East, compete in the various SEA Games inspired sports challenges from Saturday, 6 June to Sunday, 7 June. Upon completing the activities, you will get to redeem a mystery gift.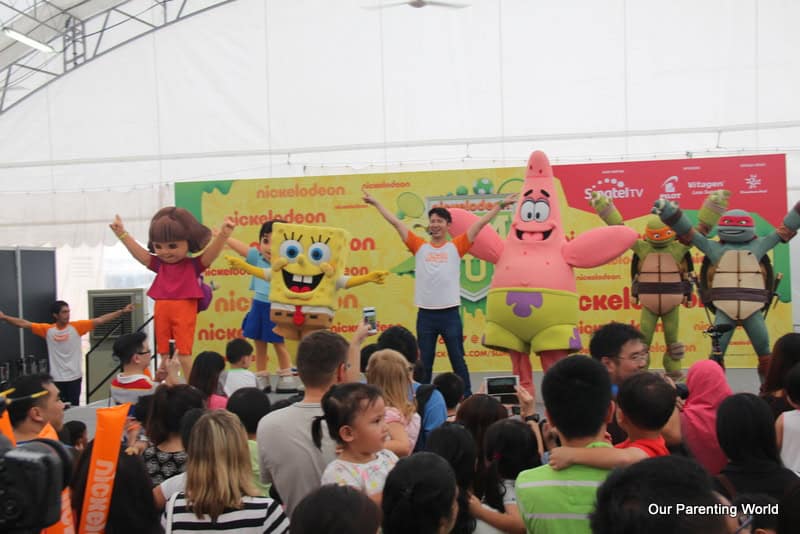 Nickelodeon Slime Cup 2015 kicked off with an Opening Ceremony featuring all the favourite Nickelodeon characters from SpongeBob SquarePants, Teenage Mutant Ninja Turtles and Dora the Explorer. It was a rare opportunity to see them all performing together in one stage. The audience were delighted to see them. The performances was followed by a fun dance and sing along.
(Left to Right) Diego, Dora the Explorer, SpongeBob SquarePants, Jennifer Ng, Syahrizan Mansor, Patrick Star, Michelangelo and Raphael at the Opening Ceremony of Nickelodeon Slime Cup 2015. 
This year's SEA Games-inspired integrated sports festival was officially kicked off by Syahrizan Mansor, Vice President, Nickelodeon and Jennifer Ng, Head of Singtel TV Marketing & Home Services.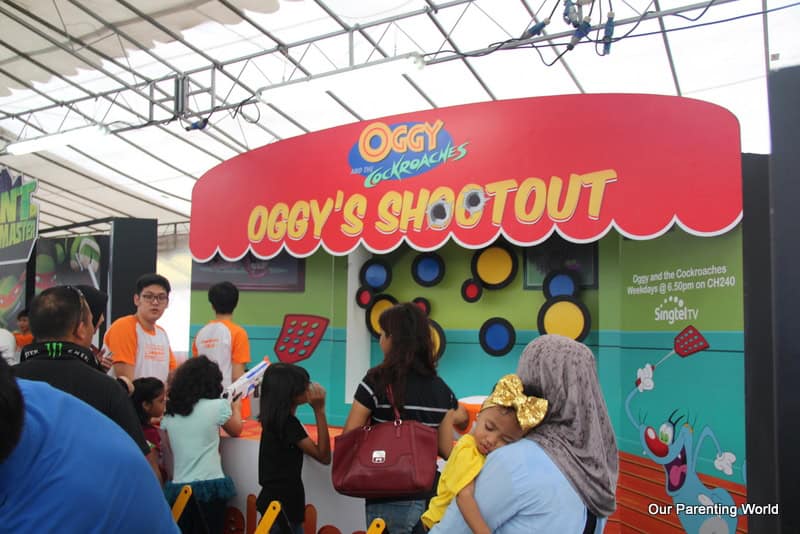 There are many activities for participants to take part in, Oggy's Shootout where you are given a total of 5 tries, aim and shoot down at least 3 plates. If you can shoot 5 plates out of 5 tries, you will be rewarded with a special gift.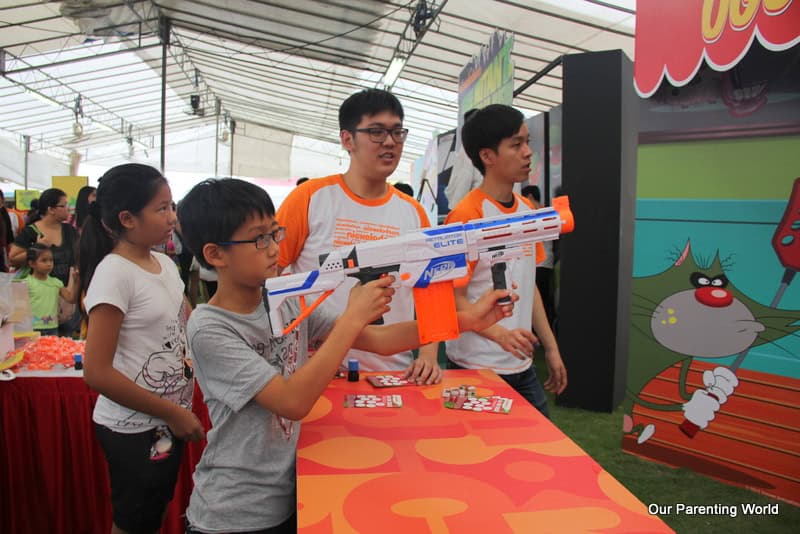 "How is my shooting skills?"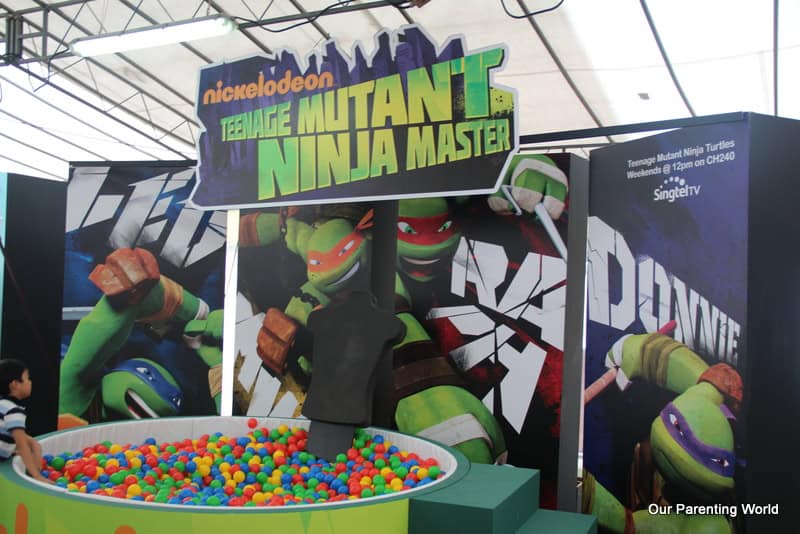 Teenage Mutant Ninja Master Activity where participants will put on a ninja mask, follow the sequence given and hit the enemy with the right move, if you get all correct in one attempt, you will get a special reward.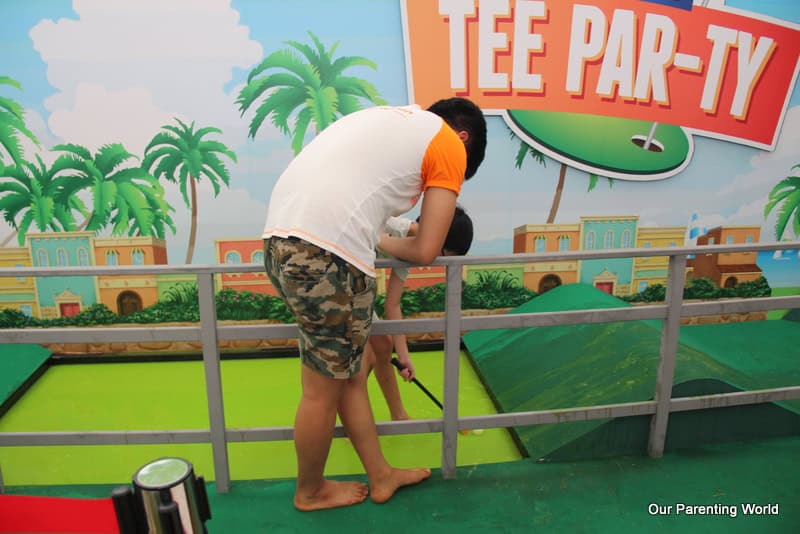 At Dora's Tee Par-ty, participants will hit the golf ball into the hole but be careful of the slime pool. That is so fun!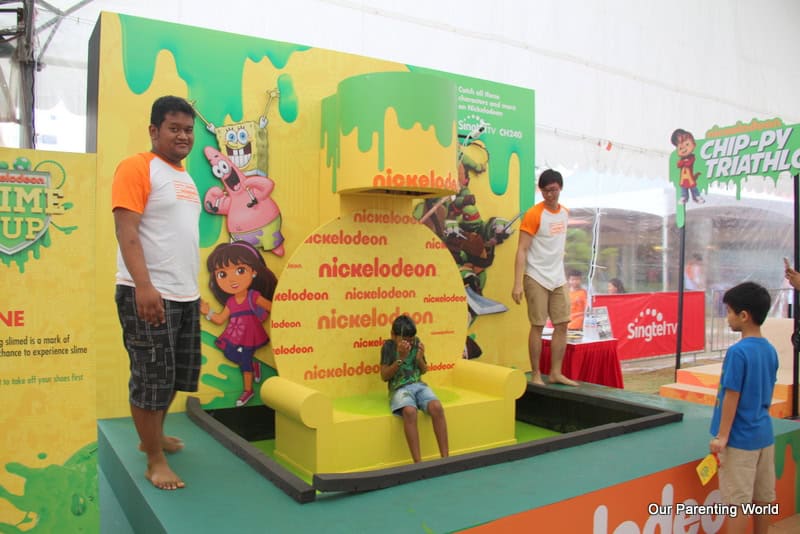 This is the Slime Throne! Experience the one of the kind unique experience of getting slimed. 
Parents, get your camera ready to capture the surprised expressions of your children as they get to experience slime all over their bodies and look out for the instant photo giveaways!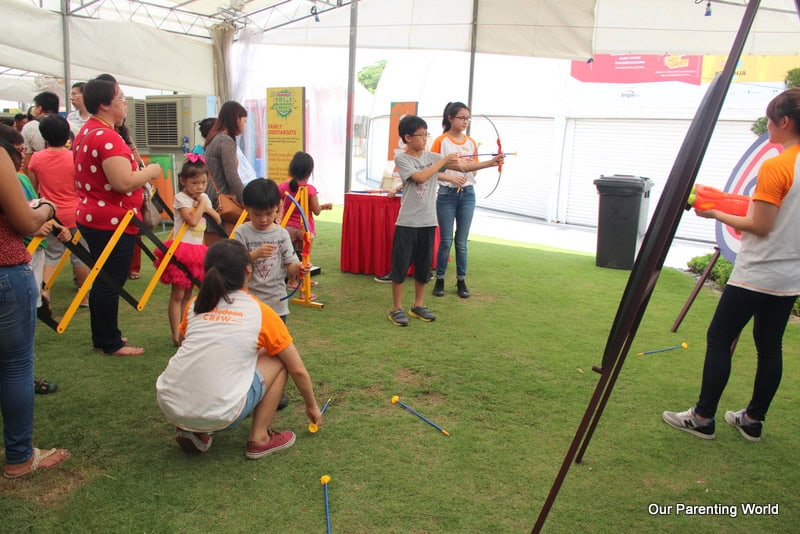 At the Fairly Oddtargets, you have three tries to shoot the target with your arrows.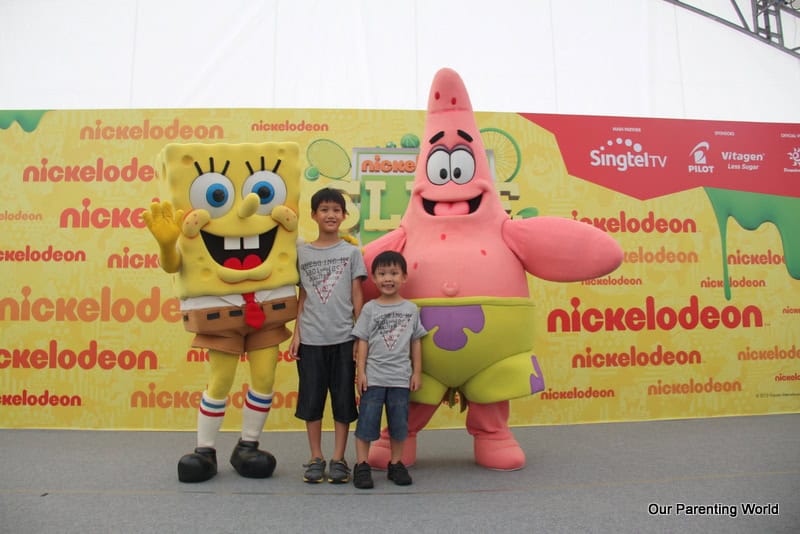 Get up close and personal with your favourite Nickelodeon friends at Meet-and-Greet sessions during the event. 
Come down to Downtown East now and take part in Nickelodeon Slime Cup for a weekend of slimey sports and games! Besides meeting Dora the Explorer, Diego, SpongeBob SquarePants, Patrick Star, and the Teenage Mutant Ninja Turtles, kids stand the chance to take home Nickelodeon goodie bags and instant photos. Don't forget to bring extra clothes for the slimey games, and get your mystery gift at NICK-ASIA.COM/SLIMECUP from 16 May onwards. Look out for the main challenge – soccer showdown, in each 2 to 2.5-hour session your kids will get to participate in different soccer challenges. The challenge is open to all individuals and no pre-registration is required. There will be 3 sessions daily with 3 winners per session.
Event Details:
Nickelodeon Slime Cup
Date:

Sat, 6 Jun – Sun, 7 Jun

Time:

11am – 7pm

Venue:

Downtown East

Website:

www.nick-asia.com/slimecup
Admission to the Nickelodeon Slime Cup is free. 
In addition, visit Teenage Mutant Ninja Turtles Dojo Experience event from Friday, 29 May to Sunday, 28 June at Downtown East to have the opportunity to test your child's courage, teamwork, accuracy and agility through a variety of Turtles-themed games.
Please click HERE to read about our visit to Teenage Mutant Ninja Turtles Dojo Experiences.
Event Details: 
Teenage Mutant Ninja Turtles Dojo Experience
Duration:

Fri, 29 May – Sun, 28 Jun

Time:

Weekdays (including Vesak Day) 1pm-

 

8pm, Weekends 11am – 8pm

Venue:

Downtown East's Event Square

Website:

www.nick-asia.com/events