Nickelodeon Slime Cup 2017 is now happening at City Square Mall from 15 to 16 July 2017! This is a 2 days free-entry event presented by Singtel TV, held at City Square Mall, the event's venue sponsor. 
This highly popular family sporting event is in its fifth year, bigger and slimier than ever! Some highlights include the Slime Washing Machine, a huge Slide and Slime, the Secret Slime Shack and Lincoln's Loot, all testing the agility of kids with plenty of slime!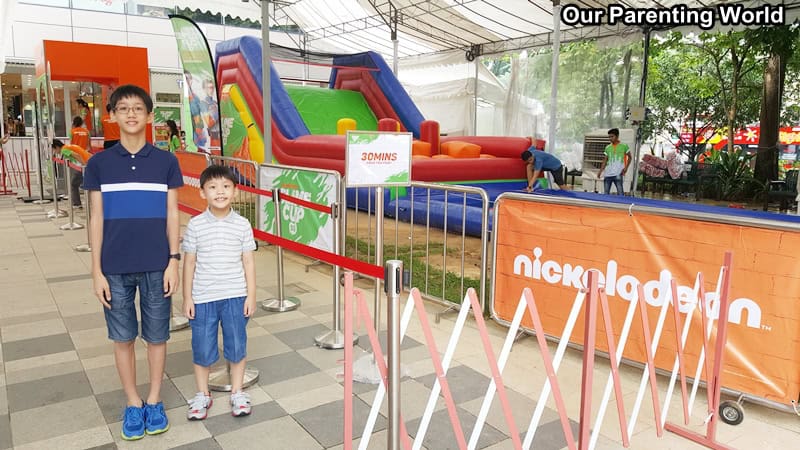 Here's what you can expect in this year, Nickelodeon Slime Cup 2017;
Becoming a Certified Nickelodeon Super Slime Fan
Each child will own a Training Card which will allow them to collect a stamp upon completion of each game station. Gain a certain number of skill stamps and earn the honor of being a certified Nickelodeon Super Slime Fan, as well as the chance to bring home some Slime in exclusive Slime Cup goodie bags*
*For kids aged 4-14. While stocks last, terms and conditions apply.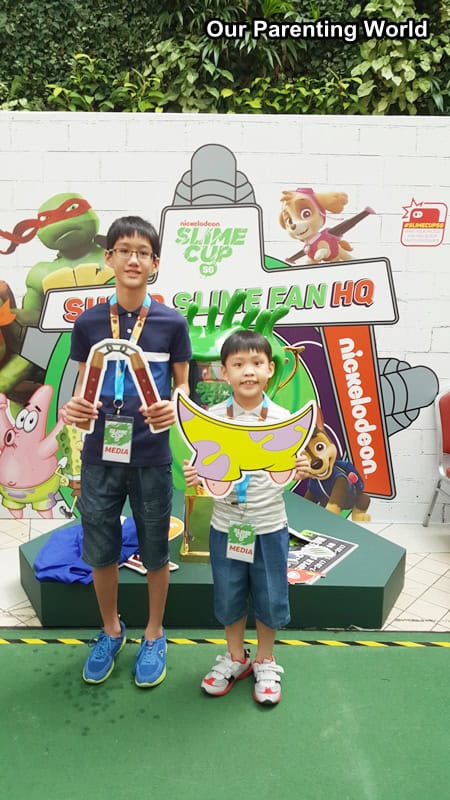 Unlocking a Mystery Gift
To embark on the quest to becoming a Nickelodeon Super Slime Fan, fans have a mission to find out more about the 'Super Slime Fan Requirements Checklist' at http://www.nick-asia.com/slimecup. The top requirements include:
Bringing an extra set of clothes
Downloading the free Nickelodeon Play app (available on Android and iOS, and accessed through the Variety Plus Pack via Singtel's Cast app)
Wearing orange to the Nickelodeon Slime Cup
Bring a printed copy of the completed checklist to the event to redeem a mystery gift.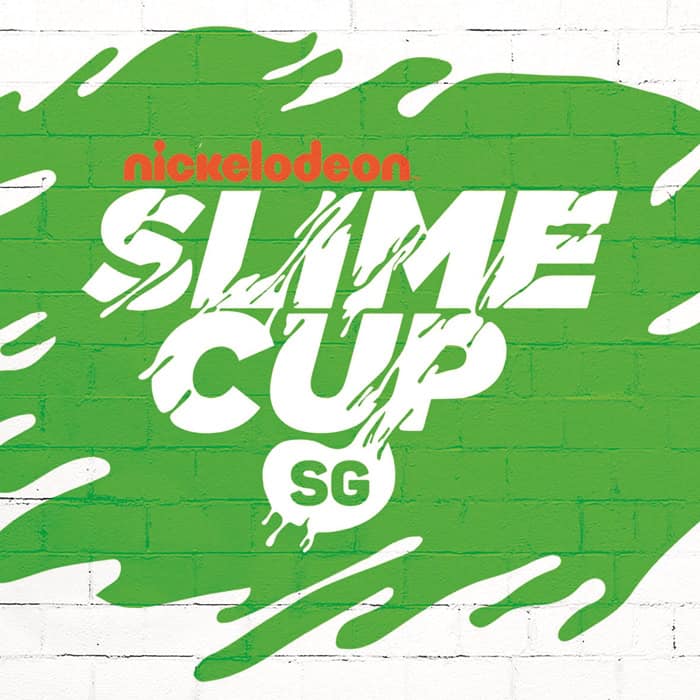 A Weekend of Slime at the Nickelodeon Slime Cup SG 2017
Initiation Ceremony: Nickelodeon Slime Cup SG will kick off with an All Star Initiation Ceremony, led by percussion group, MOTUS, and their rousing rendition of samba funk. There will also be a rare appearance by six Nickelodeon characters on stage.
Photo-taking Sessions: Take part in the stage games and win passes to pose with your favorite Nickelodeon characters like SpongeBob SquarePants, Patrick Star, the Teenage Mutant Ninja Turtles, and PAW Patrol!
Slime Salon: When it comes to slime, the more the merrier! Deck out in Slimy face paint, or sparkly Shimmer and Shine face patterns, or selected character tattoo designs before testing your mettle at the various Training Stations.
Training Stations: Awaken your sense of adventure through Slime Fan training stations – such as sliding and gliding through Slime, to defying gravity, or challenging your balance and dexterity on a swing!
Pine-App-le Pit: Try out the Nickelodeon Play app where you can view Nickelodeon episodes on the go, and discover endless mystery items and surprises waiting for you. In addition, check out Nickelodeon game apps SpongeBob Game Station, Ballarina – a GAME SHAKERS App or Playtime with Shimmer and Shine.
GIF Booth: Let the roving Slime Squad create unforgettable animated photo memories of you that can be printed onsite.
Training Cards: Hold on tight to the Training Card you'll get at the Recruitment booths – complete the stations on the Training Card to collect stamps and redeem goodie bags*.
R&R Station: Slime fans who have earned their Slimy stripes can get their R(ewards) & R(ecognition) at this station.
Closing Ceremony on 16 July: Special character appearance and group sliming of Super Slime Fans.
Only for first 200 kids per day.
For more details, visit the website at www.nick-asia.com/slimecup.