Discover the natural wonders of Ningxia with its star attractions rooted in the region's culture. From the mountainous regions of Helan, golden sand dunes to the ever-happening Zhenbeibu Western Film Studio, Ningxia offers visitors a unique experience unlike any other Chinese province! Combining four seasons, lush green hills and golden sand dunes, scenic lakes and gorges, and picturesque towns, Ningxia fuses China's Northern and Southern regions in one destination.
A blend of Chinese and Arabic cultures, Ningxia offers visitors a myriad of tourism options like desert adventures, photo spots, heritage villa stays, international fairs, festivals and exhibitions, and cultural activities.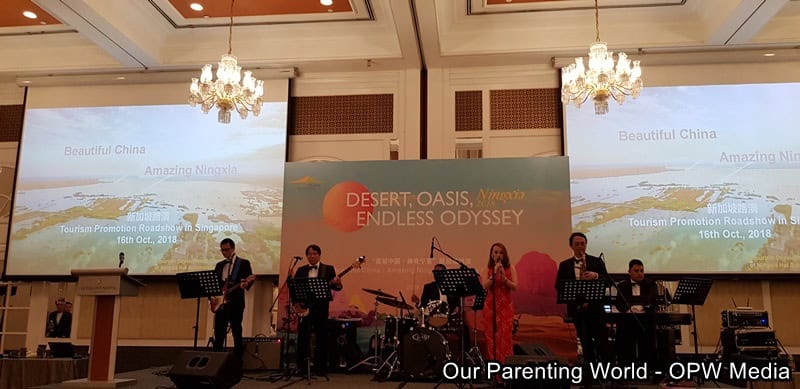 The Singapore edition of 'Beautiful China, Amazing Ningxia' roadshow about the beauty and splendour of Ningxia was held recently at Intercontinental Hotel.
During the event, Ningxia tourism has prepared a sumptuous spread of local fusion dishes featuring: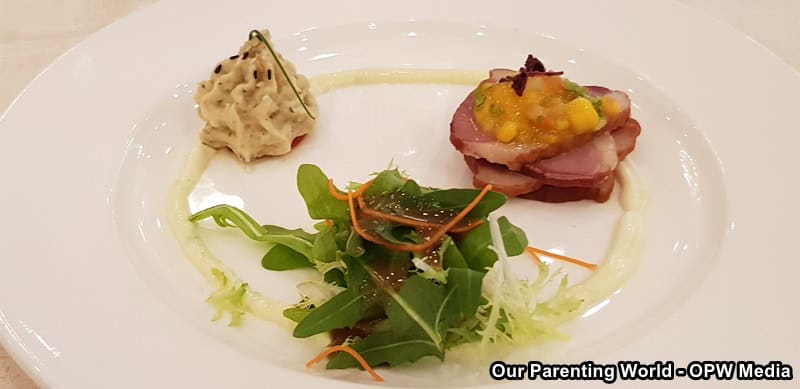 Appetizer – Smoked Duck Breast Salad with Diced Mango and Kaffir Lime Dressing
Soup – Sun Dried Tomato Consomme with Ricotta Tortellini and Basil Leaf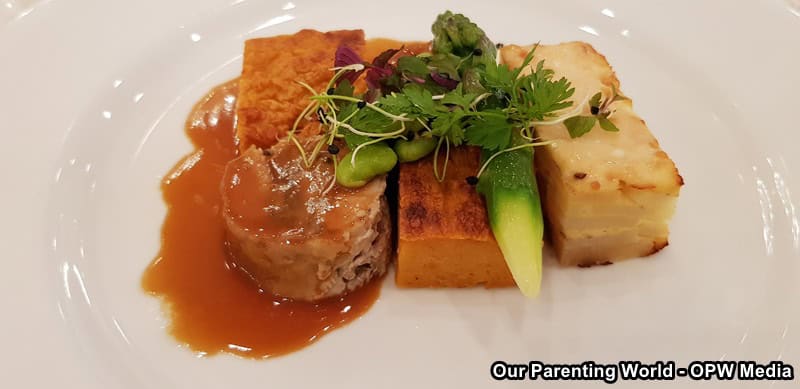 Main Course – Roulade of Chicken and Seafood "Otak", Layered Potato and Fava Beans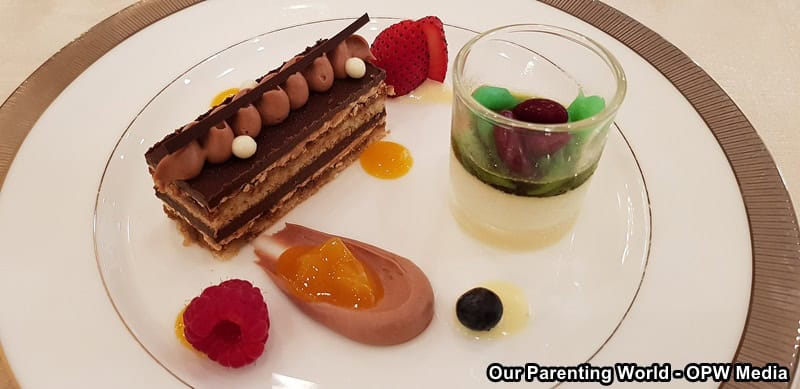 Dessert – Kopi-O Opera Cake, Vanilla Sauce and Chilled Chendol Panna Cotta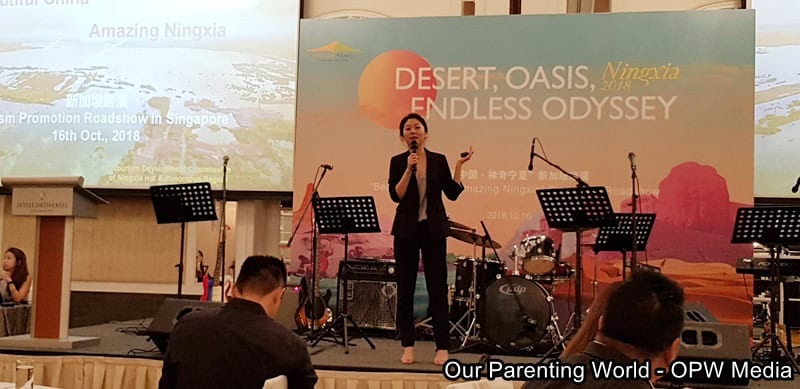 We were introduced to Ningxia as one of the top-of-mind destinations for 2019 that's also suitable for a mid-length stay and inspire Singaporeans to visit by highlighting the prefecture's diverse tourism resources. From leisurely sightseeing to adventure travel, Ningxia is the place to be for anyone looking for an affordable four- or five-day getaway. 
It was an eye opener and insightful event to know that Ningxia has so much to offer!
Here're some key takeaways of the 'Beautiful China, Amazing Ningxia' roadshow:
Ningxia, a charming and captivating destination
Steeped in history and revered in culture, Ningxia is also known as "an oasis in the hinterland", thanks to its alluring beauty, rich culture, vast nature and kaleidoscope of vivid colours. Singaporean travellers looking for a one-of-a-kind holiday in China are more than welcomed to check out what Ningxia has in store. Enjoy a presentation of tourism resources by Ningxia Tourism. 
Savour Itineraries like no other
In getting Singaporeans to know Ningxia with the ultimate aim of increasing annual visitation, the prefecture's Tourism Office has developed itineraries that capture imagination. From relaxing and sightseeing tours to pulsating desert adventures, Ningxia has something for everyone.
Find Out What You Can Do When Visiting Ningxia
With its culturally diverse tourism landscape, abundant sightseeing opportunities and unique heritage experiences, Ningxia is a place to be if you're looking for something that's a little "off-the-beaten track". Wondering what're some of the many things visitors can do in Ningxia?
Here're some suggested activities for anyone to partake: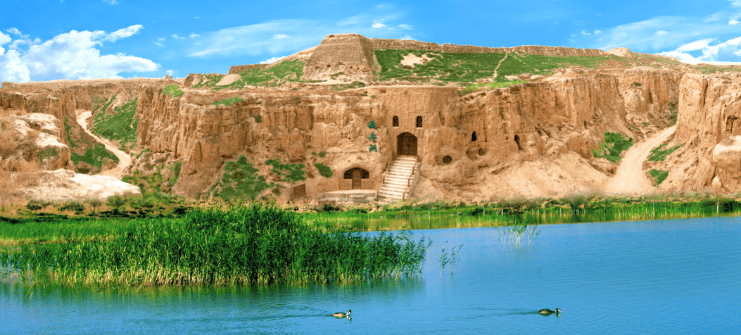 1) Cruise the Yellow River in a time-honoured Ming Dynasty ferry
Flowing through the plains and stretching over 390 kilometres from Heishan Gorge to Shatopou, the Yellow River is the cradle of Chinese civilization. During the Ming and Qing Dynasties, this stretch of river is plied by the Yellow River ferry that's popularised by the story of Wang Zhaojun, one of four ancient Chinese beauties. Embark on a journey through Ningxia's plains – and back in time – when you choose to see Ningxia on a time-honoured Ming Dynasty ferry. Witness the vast expanse of sand and greenery unfold before your eyes and marvel at nature's creation.
2) Tour Zhenbeibu Western Film Studio
Look no further than Zhenbeibu Western Film Studio, a five-A rated scenic heritage and cultural site, if you're wondering where Chinese blockbuster films like 'A Chinese Odyssey', 'New Dragon Gate Inn', 'The Herdsman' and 'Red Sorghum' are taken. Hence it is also no wonder the destination earned itself the reputation of being the only place in China "where Chinese movies march towards the world"!
In addition to the Zhenbeibu Western Film Studio's reputation as the go-to place for local and international film crews, the attraction retains its original structure and form. Built on the ruins of the barracks in Zhenbeibu, the studio comprises three theme parks: Qing City, Ming City and Old Yinchuan Street. The Zhenbeibu Western Film Studio is one of Ningxia's heritage sites that's protected under the provinces's administration.
3) Go Sand-surfing, dune bashing and camel riding in Shapotou
An oasis of endless fun and adventure, the Tengger Desert beckons. Situated in Shapotou Scenic Spot, the desert is where visitors can experience a host of sand-sational activities. Ride a camel; dune bash in a 4X4; surf from dune to dune; and enjoy a game of treasure hunting. The Tengger Desert is also named China's Famous Spot for National Fitness by the General Administration of Sports in China in June 2004; and in October is named China Central Television's Top 10 Most Fun Places.
The Shapotou Scenic Spot is one of China's first five A-rated sites to be granted "Nature Reserve" status. It has also received countless accolades from both the Chinese authorities and media.
4) Visit the Western Xia Mausoleums
Located at the eastern slope of the Helan Mountains about 35 kilometres away from Yinchuan City, the mausoleums are the best-preserved historic cultural heritage representing the Tangut civilization at the largest scale and in the highest rank. Built between the 11th and 13th Centuries, the Tombs are connected with the Helan Mountains in the west and with the Yinchuan Plain and the Yellow River in the east. They are situated in a spacious land higher in the west than the east. Occupying an area of some 50 square kilometres, the Western Xia Imperial Tombs include nine imperial mausoleums, 254 subordinate tombs, a large architectural complex and more than 10 brick-and-tile kiln sites. The imperial mausoleums are lined up along the eastern slope of the Helan Mountains from north to south. The whole grand burial complex extends like a long and narrow South-North ribbon. 
5) Embark on an exploratory tour of Ningxia like an archaeologist
For the curious explorer, Ningxia is also a place for holidaymakers who're into archaeology. Since the prefecture's formation in AD 1038 by Emperor Jingzong of Western Xia, leader of the Dangxiang clan, Ningxia has seen a number of Chinese artefacts from the Song and Tang dynasties being excavated, including a white marble tablet, gold nails, and bands fashioned from metal that are now housed in the Taipei National Palace Museum.
Fancy some peace and tranquillity? Stop by the eastern slope of Xiakou Mountain in Qingtongxia City to spend some time admiring (and counting!) the 108 Pagodas. The pagodas sit in row upon row on the mountain slope, forming an equilateral triangle! 
Thinking of going somewhere for holidays? Why not consider Ningxia for your family vacations and immerse in the rich culture and heritage, exciting explorations, delectable cuisines and much more at Ningxia! To find out more, please visit Ningxia Tourism Facebook: @DiscoverNingxia