Marina Bay Sands MasterCard Theatre presents the spectacular musical of Notre Dame de Paris based upon the novel Notre-Dame de Paris (The Hunchback of Notre-Dame) by the French novelist Victor Hugo.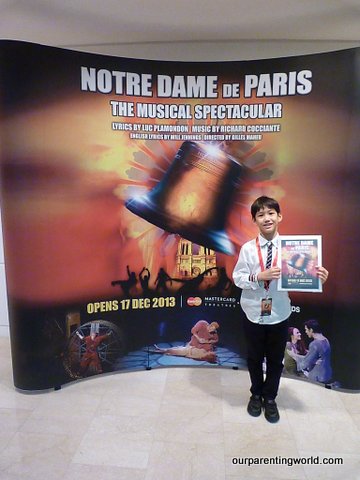 Our Parenting World team attended the press call and the musical for Notre Dame de Paris and were pleased to introduce this spectacular award winning musical that has taken the world by storm.
Here are the background of some of the cast of the musical: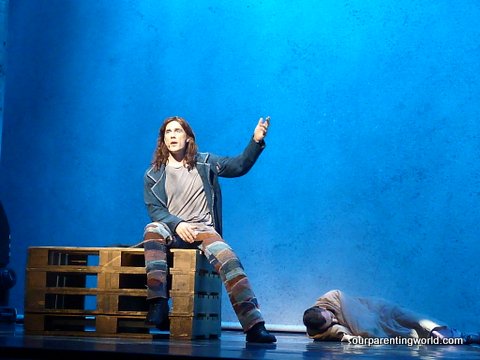 Throughout the musical, the character Gringoire who is played by Richard Charest is a poet. He is a participant and also a commentator who sets the scene for the story. 
The whole musical is backed by powerful singing, elaborate stage setting and acrobatic contemporary dance choreography by Martino Muller, a renowned modern dance visionary.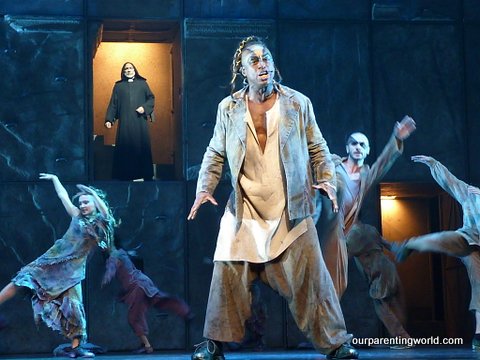 The character, Clopin played by Ian Carlyle led a group of  homeless and refugees to the entrance of the Cathedral of Notre Dame begging for help and sanctuary.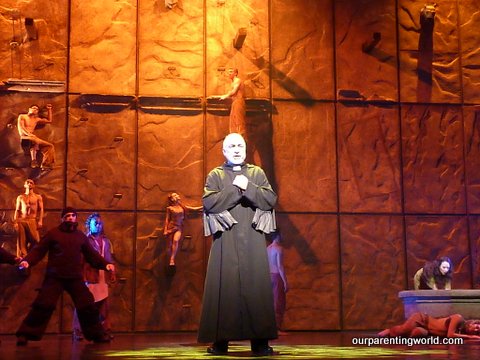 Frollo played by Robert Marien is the Archdeacon of Notre Dame. 
Quasimodo played by Matt Laurent, the leading character was born with a hunchback and feared by the townspeople as a sort of monster.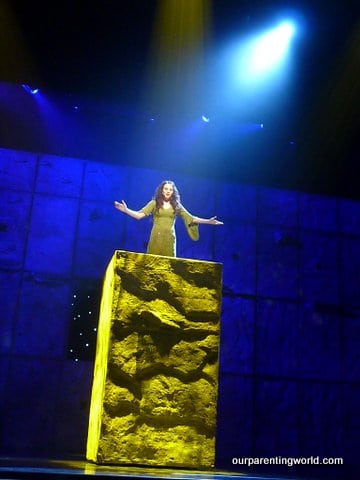 The leading lady, Esmeralda played by Alessandra Ferrari who is a beautiful gypsy.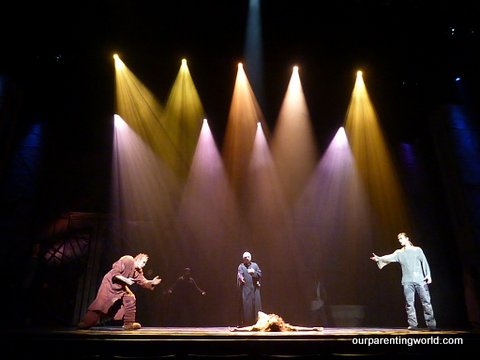 In the musical, Esmeralda who is loved by Quasimodo, Frollo and Phoebus played by Alberto Mangia Vinci.
Notre Dame de Paris musical is performed in Singapore for the first time and in English. The show is about two hours long. It is one of the most powerful love stories in history Quasimodo the hunchback of Notre Dame, and Esmeralda the gypsy girl.
The show promises powerful cast, acrobatic contemporary dance choreography, beautiful melodies and singing. It has been running worldwide since 1998.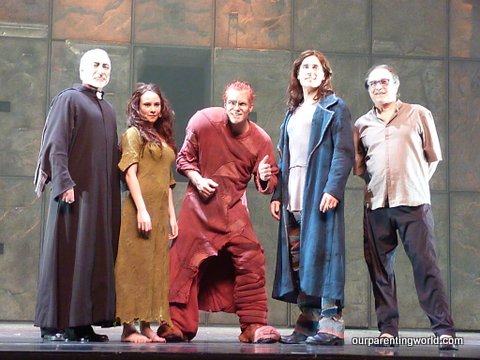 The main cast of Notre Dame de Paris musical.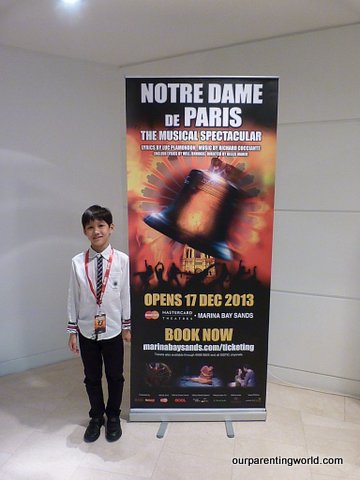 The musical will open at Marina Bay Sands, Grand Theatre from 17 December 2013 to January 5 2014.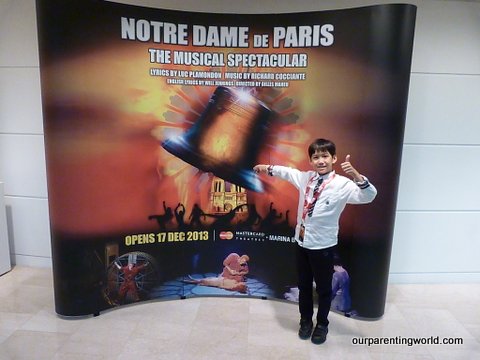 This musical is not to be missed, hurry catch it while it is still showing in Singapore!
17 December 2013 – 5 January 2014
Monday: 8pm (30 December 2013 only)
Tuesday – Friday: 8:00pm
Saturday & Sunday: 2:00pm & 8:00pm
There will be no performance on Wednesday, 1 January 2014
150 mins (20 minutes intermission)
Mastercard Theatres – Sands Theatre
Purchase your tickets from any Marina Bay Sands Box Office:
Concierge, Hotel Lobby, Tower 1
Retail Concierge, the Shoppes at Marina Bay Sands, L1
Skypark Ticketing Counter, Tower 3, B1
Mastercard Theatres, the Shoppes at Marina Bay Sands, B1
Artscience Museum, L1
FOR ENQUIRIES, PLEASE CALL
+65 6688 8826
Tickets are also available through Sistic's Sales Channels.