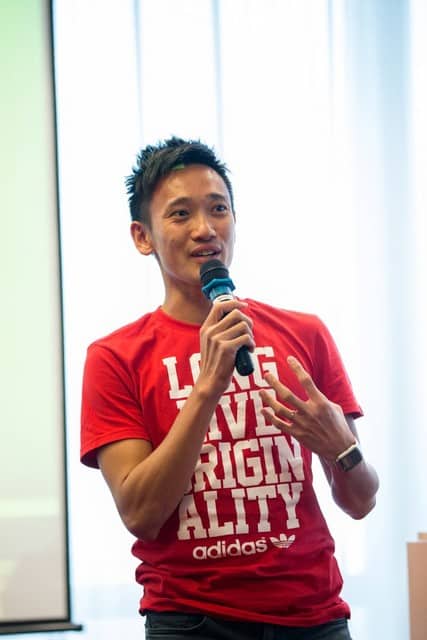 Photo Credit: NTUC Income RUN 350, Organised by Young NTUC
NTUC Income RUN 350, Organised by Young NTUC, has prepared a series of running clinics and training sessions to help participants to be better prepared for the run held on 5 April 2015 at F1 Pit Building, Marina Promenade.
At the 1st running clinic, two speakers are invited to share with the participants on how to prepare for the run.
The first speaker is Mr Melvin Wong as in the above picture. He is a competitive runner and also known as The King of Race. He won the Adidas King of the Road race in 2012. He shared tips on how to set realistic targets and getting past a running plateau using the PRIME framework:
P

riority Setting – list down what is most important to you. 

R

esource Allocation – find out what is available for you to improve your performance as a runner. 

I

ntrinsic Expectation – Set realistic running goal.

M

ilestones Management – Plan long term goals with targets to achieve it. 

E

xecution – the last stage, you must look into executing successful strategy in order to achieve your running goals. He suggested that runners must be determined and do not procrastinate, use trial and error to find out what is the best way for you to achieve peak performance.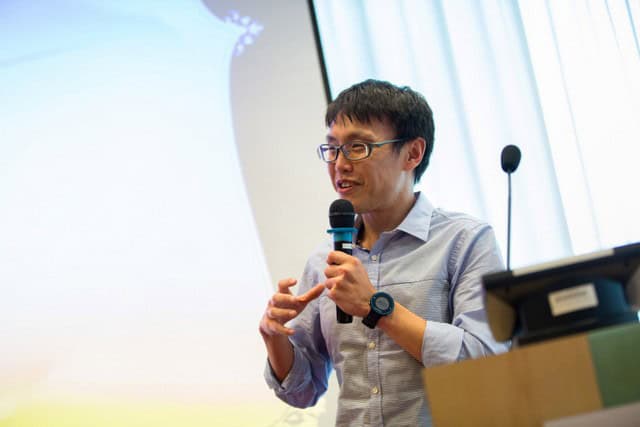 Photo Credit: NTUC Income RUN 350, Organised by Young NTUC
The second speaker, Dr Derek Li who has represented Singapore at the Macau Marathon in 2014 shared with the participants on tapering strategies and nutrition. He advised that runners should not embark on any hard training a week before the actual race. It does not lead to increase performance on your actual race day but will only wear your body out. He advised runners to have adequate rest and sleep before the race in order to achieve peak performance, not forgetting to stay hydrated on the day before the race.
He further advised that on the morning of race day, do not eat too much for breakfast aim to have a light breakfast not more than 300 calories. If you eat too much, you may experience stomach cramps and other problems during the race. If you are want to eat something, do it at least half an hour before the race and he recommended energy gels which are carbohydrate gels that will provide energy. It is easily absorbed into the blood to supply the body with calories and nutrients to fuel the body and enhance performance.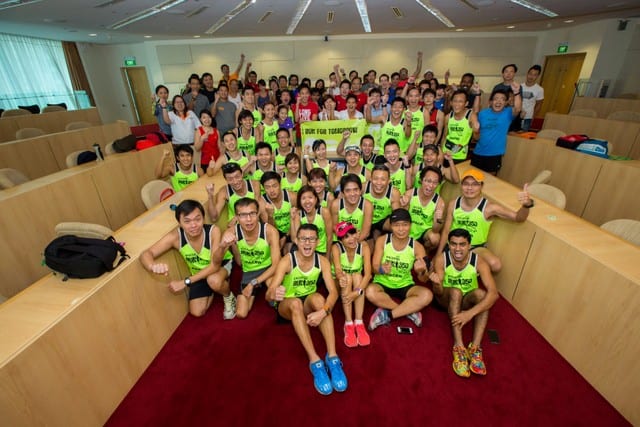 Photo Credit: NTUC Income RUN 350, Organised by Young NTUC
After the talk, the participants gathered to take a group photo before going for a 5.5km run around Marina Bay led by the Official Pacers, Earth Runners.
That's not all, at each Running Clinic, 3 lucky participants of the clinic will stand a chance to walk away with a Soleus sports watch worth $95.20. The draw will be held at the end of each clinic and winners must be physically present to receive the prize.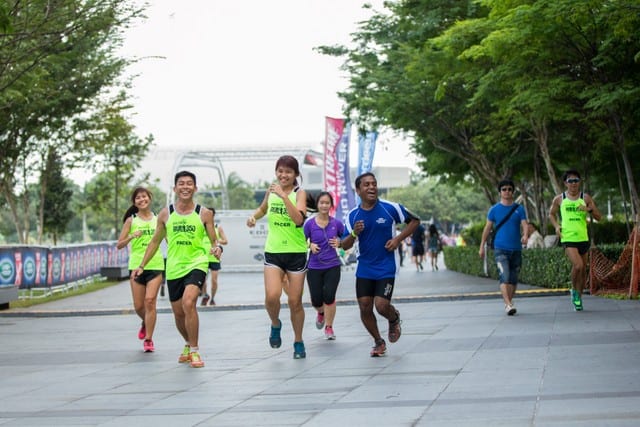 Photo Credit: NTUC Income RUN 350, Organised by Young NTUC
Look out for the next running clinic held on the 7 March 2015 by Mr Lim Thow Wee. Details as follows: 
Running Clinic #2: Training & Selecting for an Overseas Race Run
| | |
| --- | --- |
| Date: | 7 March 2015, Saturday |
| Time: | 2.30pm – 4.30pm |
| Venue: | NTUC Centre, One Marina Boulevard |
| Targeted Pax: | 100 |
| Speakers | Mr Lim Thow Wee |
| Programme | 1 hour talk followed by a 5.5km run around Marina Bay |
Symposium
Mr Lim Thow Wee will share his experience and tips with the crowd who, like him, started running late in age while they would wish to conquer a full marathon. Participating in overseas races is very common in recent days but what do you have to look out for when selecting one? Thow Wee will share with you tips and advices on participating in overseas races. Please click HERE for more information and to register for the sessions.