Singapore Repertory Theatre (SRT)'s The Little Company has produced some of the most successful plays for children over the past 15 years and entertaining more than 600,000 children and adults with seasons of plays and musicals like The Three Little Pigs, Dr Seuss's The Cat in the Hat and many more! 
One of the requests that SRT received from parents and teachers was to stage a play based on deconstructed fairy tales. This led to the creation of an original play – Nursery Crimes. Co-written and directed by Kate Golledge (Red Riding Hood, Treasure Island and The Nightingale) and Ellis Kerkhoven (Fantastic Mr Fox, Charlotte's Web).
Our Parenting World – OPW Media team is pleased to be able to interview Kate Golledge and Ellis Kerkhoven where they will share more about their journey as Directors and the coming musical, Nursery Crimes.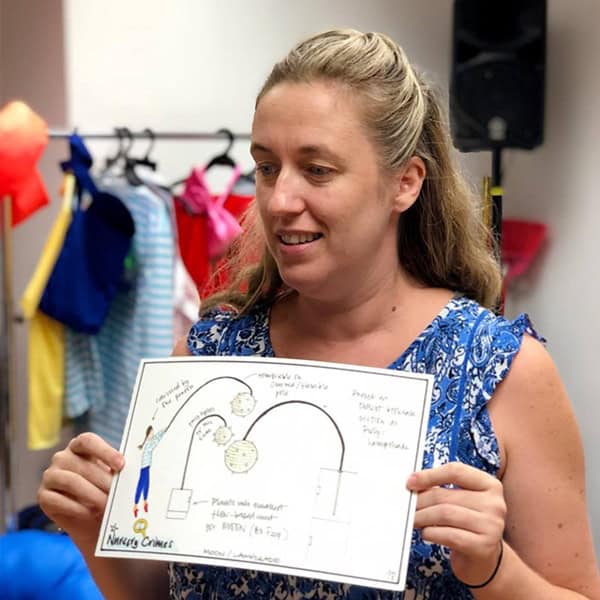 Exclusive Interview with Nursery Crimes Director, Kate Golledge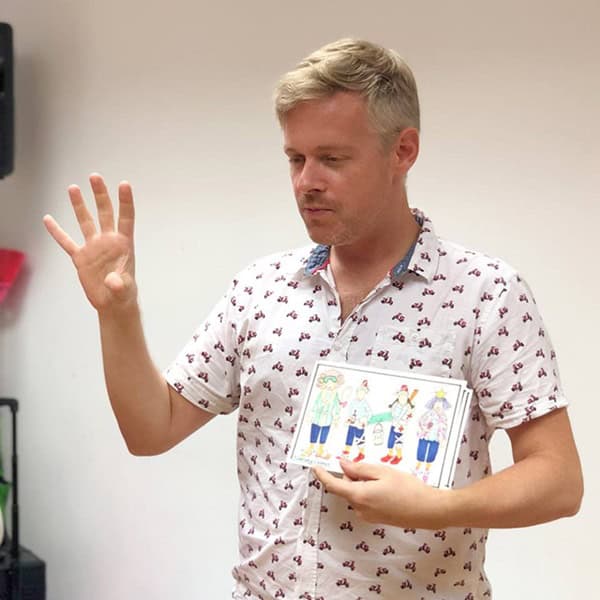 Exclusive Interview with Nursery Crimes Director, Ellis Kerkhoven
1) Please share with us more about your background and how did you become a theatre director? 
After training at Guildford School of Acting I worked professionally for 10 years as an actor in London's West End, national and international tours. I've always worked with young people though, teaching at stage schools and running youth theatres. As a result I've written numerous shows and directed them. Then I started getting commissioned to write shows for companies like Youth Music Theatre UK and from then on its become what I do!
2) What are some of the challenges that you faced in your career and what do you enjoy most about being a director? 
Like any career, getting yourself established takes time. You work a lot for free! Thats tricky to balance with day-jobs and an acting career. Eventually it pays off. I love collaborating with artists. Both on the creative team and the actors themselves – no matter what age. Everyone is an artist in their own way, and its my job as a director to facilitate that artistry to come forward and shine both for the benefit of the individual and for the piece of theatre being created.
3) Can you tell us more about Nursery Crimes and what are some of your favourite characters? 
The show is a fun twist on the nursery rhymes we all know and love. Our heroine gets transported to the nursery rhyme land of Miny-Moe where a mischievous prankster is on the loose causing chaos. She goes on an adventure to save the day, making friends and helping people along the way and learning more about herself in the process. My favourite character is Old King Cole – he's great fun – and a great dancer 😉
4) What are some of your favourite scenes in Nursery Crimes?
Thats a hard one – I love them all. Each encounter Polly has brings its own personal touch to the show. I guess I love Jack & Jill because its chaotic, funny and physical.
5) Do you have any advice to someone who aspires to be a theatre director?
Get out there and do it. Find a show you love and put it on – or write one! Or team up with other creative people and do it together. Go and work with other people on their shows to gain experience. Its one of those things you can only learn through doing it! Also find out what your passions are and start from there – watch loads of theatre, good and bad. 
6) Lastly, what can audience expect when they come and watch Nursery Crimes?
Fun, adventure, playfulness – and a juicy invite for you to engage your imagination!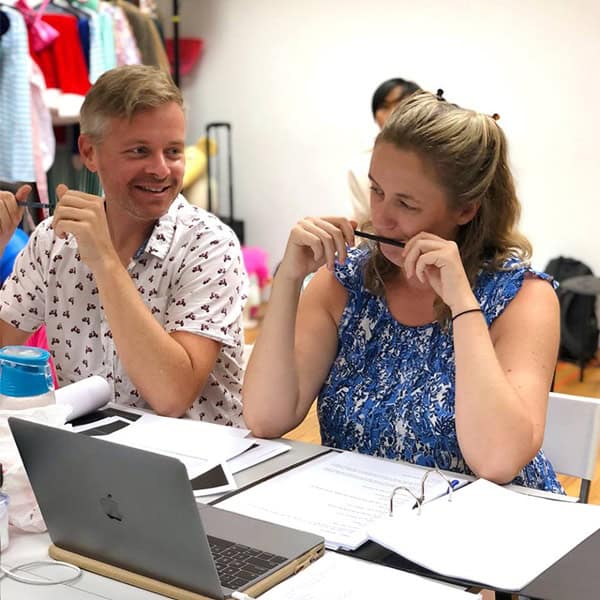 Thank you Kate Golledge and Ellis Kerkhoven for taking our interview!
Synopsis of Nursery Crimes
Polly Piper is bored. It's raining outside and she's played with all her toys a million times. After wishing she was "anywhere but here" Polly uncovers a magical doorway into the Land of Miny Moe – an amazing world filled with Nursery Rhyme characters. She meets Old King Cole who tells her that things are going wrong. Everything in the land has gone topsy-turvy. As King Cole's newly appointed chief detective, Polly must solve the mystery. Jack and Jill have lost their memories, Humpty has been pushed from the wall and it looks like Bo Peep's sheep might have been kidnapped.
Keeping her wits about her, Polly must go on a journey of mystery and friendship through a wonderful world of colour and imagination. As Polly gathers clues along the way she meets new friends, solves puzzles and helps others.
Can Polly find the culprit in time? Will she stop the madness and save the Land of Miny Moe?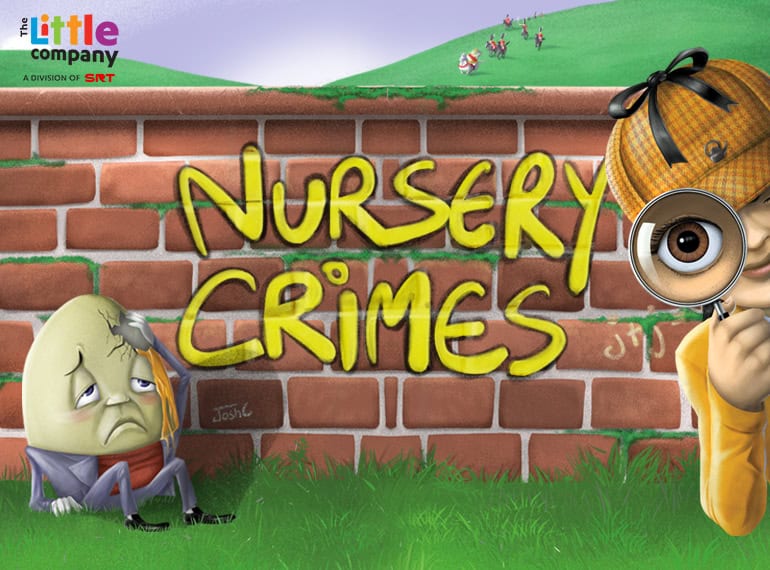 Nursery Crimes is a playful and humorous look at the nursery rhymes we know and love, featuring favourite characters in unusual situations. With meaningful messages such as the importance of making friends, helping others, thinking outside the box and being brave and kind. Nursery Crimes is a brand-new play that will appeal to both the young and the young-at-heart.
Written and Directed by Kate Golledge & Ellis Kerkhoven
Starring: Ann Lek with Stephanie Sim and Tahir Ansari
Show Dates and Time: From 17th October 2018 weekdays 10am and weekends 11am
Ticket Prices: From $26 excluding SISTIC fee. Group discounts/ Family Packages available
Venue: KC Arts Centre – Home of SRT, 20 Merbau Road
To find out more and to purchase the tickets, please visit
http://www.srt.com.sg/show/nurserycrimes
Good News! Giveaway Alert!
Thanks to Singapore Repertory Theatre (SRT)'s The Little Company, we have a pair of tickets to giveaway for 1 lucky reader for you to bring your child to watch Nursery Crimes on 20 October, Saturday at 11am. 
To participate in the giveaway and win the tickets, please move over to Our Parenting World Facebook Page at the link below: 
https://www.facebook.com/our.parentingworld/photos/a.372751696171761/1867739083339674/?type=3&theater
Hurry, giveaway will close on 15 October at 23:59Hr. 
Thank you and Good Luck! 🙂 
Giveaway Closed and Winner Announced, please visit Our Parenting World Facebook Page's for winner's details at
https://www.facebook.com/our.parentingworld/photos/a.372751696171761/1867739083339674/?type=3&theater
Terms and Conditions 
Entry into the giveaway contest will be deemed as acceptance of these terms and conditions. The rules of the giveaway contest and how to enter are as follows:
1) The prize is as stated, subject to change and fulfillment by the sponsors. Winners are not allowed to change the prizes. The prize will be non-transferable, non-refundable and non-exchangeable for other dates/times. The sponsors reserve the right to amend the competition, substitute any prize or with another of equivalent value without giving notice.
2) All participants have the opportunity to win as long as you have completed and fulfilled all the steps required by the giveaway contest. Please make sure your likes and shares are set to public for verification purposes. Incomplete entries and fake accounts will be disqualified at the discretion of the organisers.
3) Winners of past giveaways in the last one month will not qualify for this giveaway, please wait till after one month from the date that you have won to participate in the current giveaways. 
4) Giveaway contest is open to all Singapore residents with a valid Singapore mailing address
5) The organiser (ourparentingworld.com) is not responsible for inaccurate prize details supplied to any entrant by any third party connected with the giveaway contest by the sponsors.
6) Winners will be notified by email /Facebook/Instagram after the contest has ended. If the winner cannot be contacted or do not claim the prize,  we reserve the right to withdraw the prize from the winner and or pick a replacement winner. 
7) The organiser reserves the right to cancel the contest if circumstances arise outside of its control.
8) The sponsor's and the organiser's decision in respect of all matters to do with the giveaway contest will be final and no correspondence will be entered into.
9) Other terms & conditions applied.