This school holidays, celebrate World Oceans Day at S.E.A. Aquarium from now till 24 June, 2018!
Bring your kids to S.E.A. Aquarium, take on the role of young investigators to embark on an educational and meaningful journey where they can solve crimes against marine life to expose the culprits behind ocean pollution! 
Take the Ocean Challenge, visit the 3 stations, "Bin it to Score!", "Toss and Reuse" and "Wheel of Trash" located within S.E.A. Aquarium, complete the activity to collect a stamp at each station and earn a prize after completion.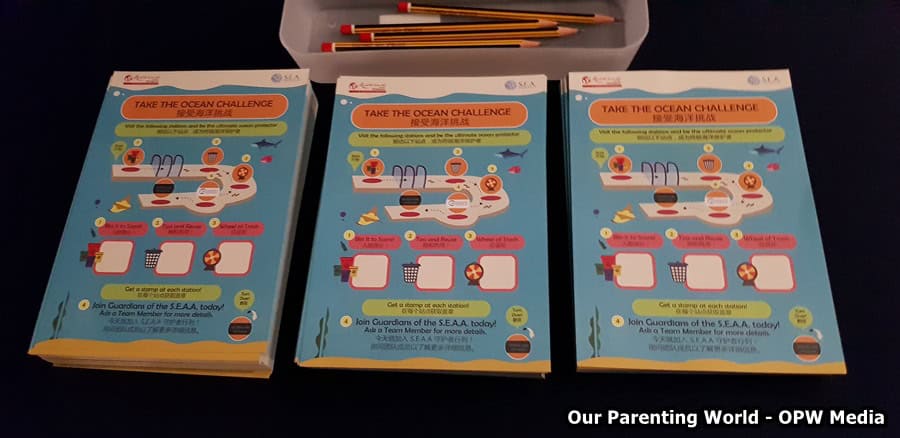 Collect the activity card before starting on your Ocean Challenge. 
Toss and Reuse Station
At the "Toss and Reuse Station" we have 15 seconds to toss the rings at the reusable items to complete the task.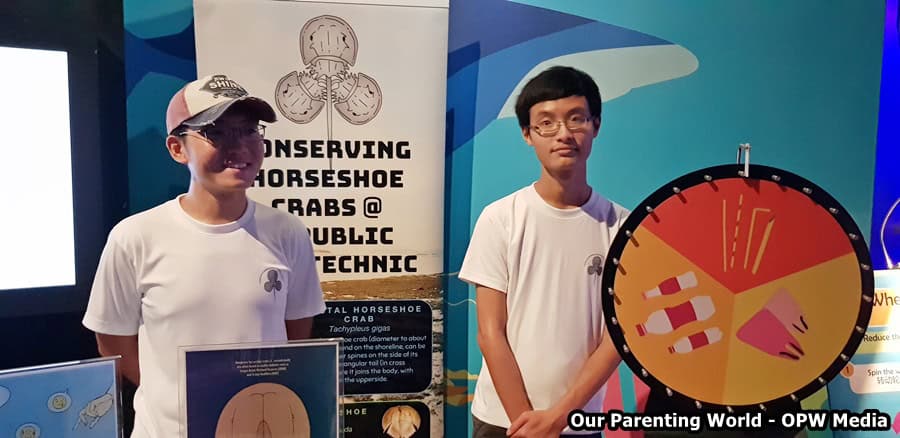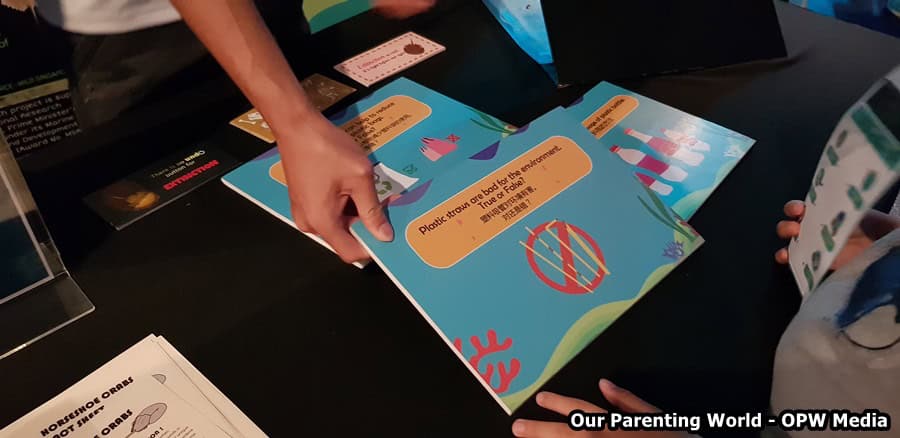 Wheel of Trash Station
Spin the wheel and answer a question correctly to earn a stamp. 
Visitors can look at the art installation titled "Life in Plastic" made from marine debris such as plastic bottles, nets and other items that are harmful to ocean life. It will make us more aware and reflect of how these items will have an impact on our environment. 
Take the Plastic Ocean Challenge Pledge
Visit the interactive booths to learn more about the three R's – reduce, reuse and recycle. Then become a part of the solution to reducing plastic pollution by taking a pledge!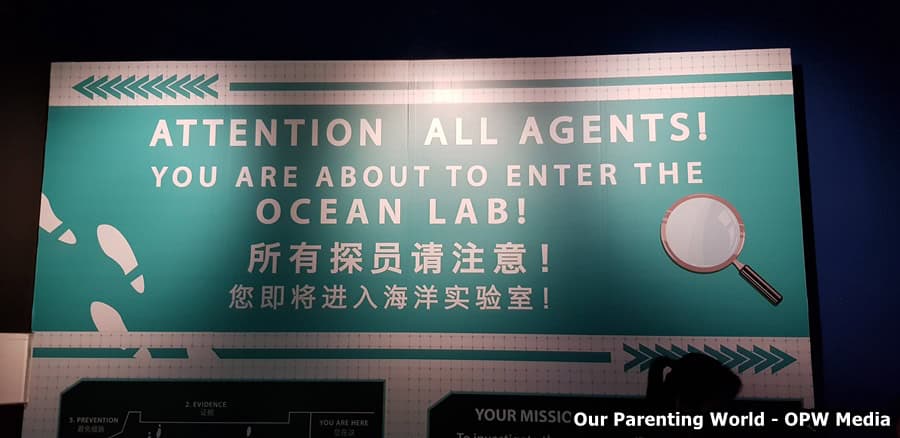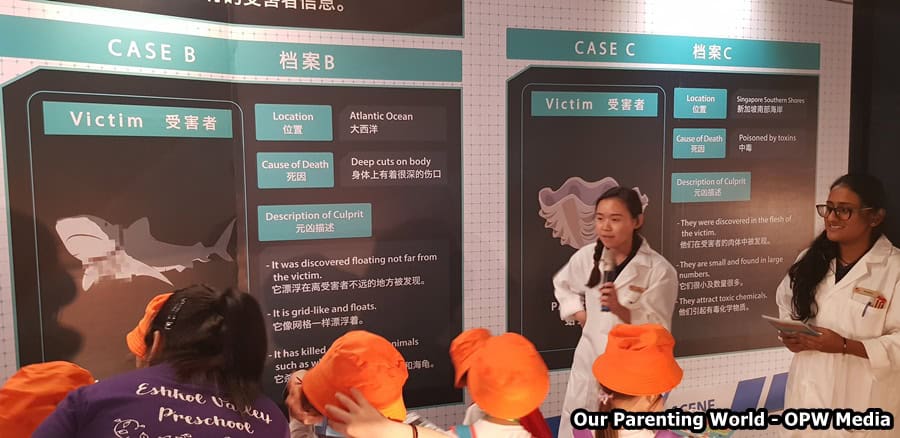 Enter the Ocean Lab, this is the highlight of Ocean Fest! where kids will need to collect an activity card, take the role of a young investigator, read through the case files and join in the investigation to solve the crime based on the evidence found at the Lab.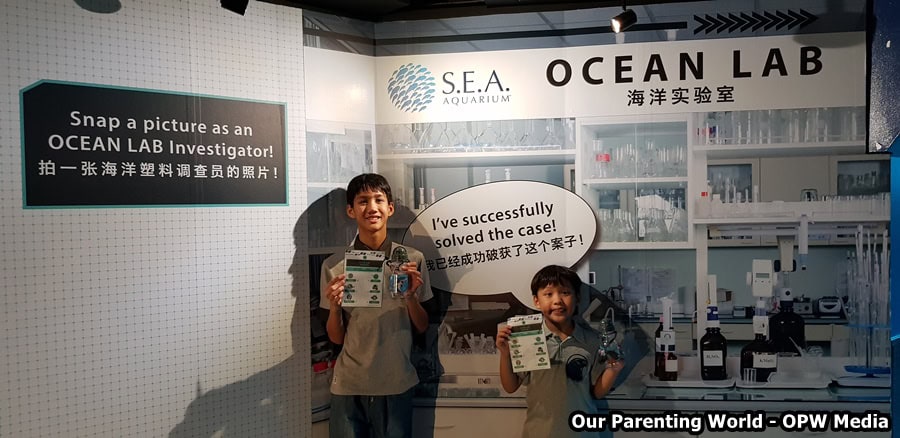 Congratulations to all the young investigators for solving the case successfully!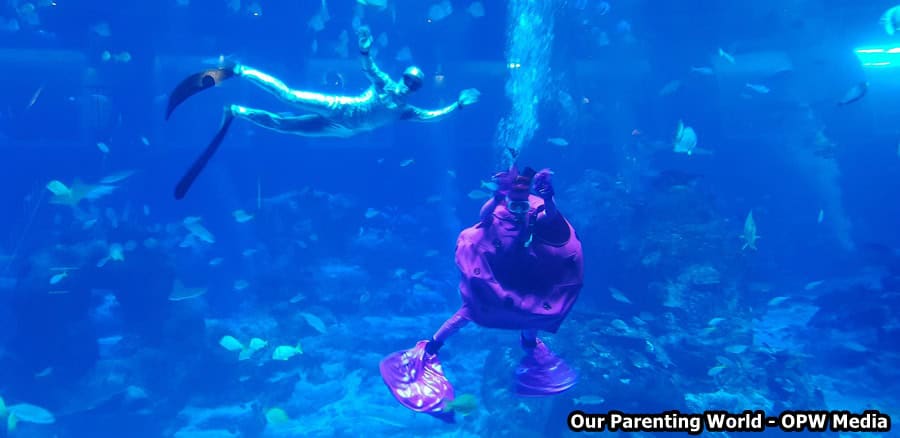 Harmony's Message
Look forward to a brand-new underwater show titled "Harmony Message" where "Harmony", the show's lead character seeks help from the audience on how she can save her sea creatures friends from the dangerous plastics that is polluting the ocean. The shows features colourful underwater characters, free diving performances and a catchy, original show on how everyone can help to keep the oceans healthy. Yay! 
Time: Saturday & Sunday 1.30pm & 3.30pm
Ocean Eco-Market 
Visit the aquarium's 1st Ocean Eco-Market that is organised in partnership with Terra SG where there are more than 10 eco-friendly booths featuring great collections from well-designed home products, upcycled LED lamps, organic beauty products free from microplastics that will harm the ocean. Terra SG is a social enterprise that advocates individuals to make positive environmental change. The Ocean Eco-Market highlights to visitors, the danger of marine plastic pollution and also aim to encourage visitors to pick up ocean-friendly, sustainable habits to help protect our environment. 
Green Workshops*
Take part in green workshops brought to you by local organization TERRA SG – a social enterprise that advocates individuals to make positive environmental change and Guardians of the S.E.A.A. hosted in the spectacular Ocean Dome. Surrounded by over 40,000 majestic creatures of the ocean, learn how to make useful products out of recycled materials.
Time: Monday – Friday 4.30pm
Saturday & Sunday 4.30pm & 5.30pm
*Separate charges apply.
Celebrate All Things Blue with S.E.A. Aquarium's Ocean Fest! from 25 May to 24 June.
In celebration of World Oceans Day, S.E.A. Aquarium aims to raise awareness for ocean conservation through a marketplace showcasing ocean-friendly products, immersive art installations, underwater performances, upcycling workshops, educational challenges and more. This June school holidays, come and visit S.E.A. Aquarium's Ocean Fest! for an educational, fun and immersive experiences! 
Ocean Fest! 
Date: 25 May – 24 June 2018
Venue: S.E.A. Aquarium, Resorts World Sentosa
To find out, please visit: https://www.rwsentosa.com/en/attractions/sea-aquarium/promotions-and-events/ocean-fest 
Coming up next, visit Jurassic World: Explore & Roar at Universal Studios Singapore. Please stay tuned to our next feature!