Fans of The Body Shop, rejoice! The countdown to Christmas has officially begun with the release of The Body Shop's new advent calendars!
This year, The Body Shop is celebrating all those who spread love selflessly, reach out and lift up others. Inspired by the incredible acts of selfless love shared by people all over the world, the trio of beauty calendars are overflowing with joyful treats and daily acts of kindness to bring joy to your family, friends and fellow humans. Look forward to find surprises hiding in each drawer and, with new, unique and reusable popup design, be transported to a joyful Christmas world. 
The Body Shop Singapore will donate S$0.10 from every transaction made in stores and online from 1 November to 31 December, to support Daughters Of Tomorrow (DOT) in helping underprivileged women on their back-to-work journeys to build financially independent and resilient families.
Together you can #GiveWithJoy and help spread the love! As we spread the love to people, we can do the same for our planet. The Body Shop's advent calendars are now reusable and more sustainable than ever before. Once you've unboxed all your treats, the Big and Ultimate advents' drawers are perfect for storing crafts, jewellery, makeup and other little bits and bobs, which means it can be reused long after Christmas too.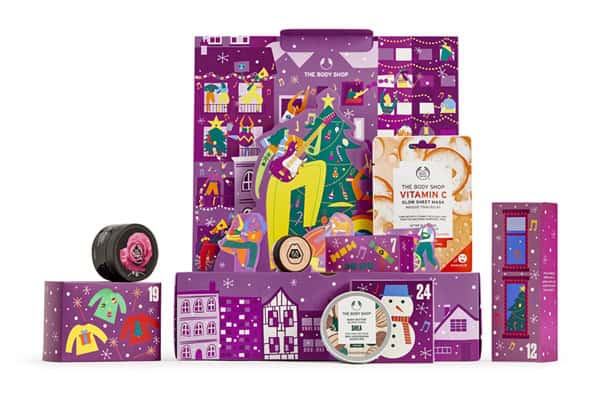 The Share The Joy Advent Calendar (RRP: $99) is an entry-level calendar that is packed with 24 little treats like tub-transforming Bath Bubbles, new Body Butters and even a Sheet Mask or two to pamper you and your skin all Christmas.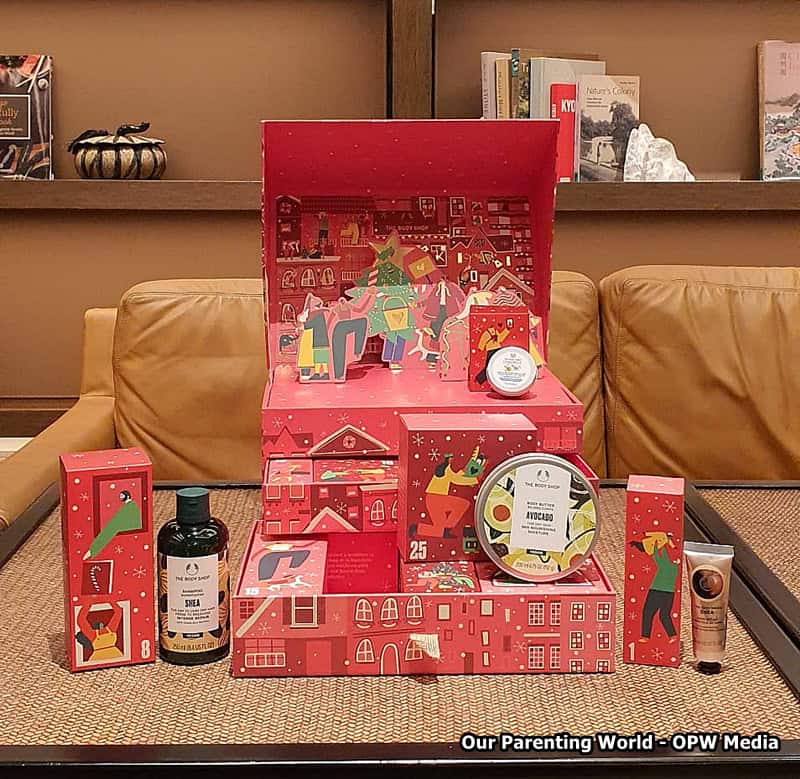 The Share The Love BIG Advent Calendar (RRP: $139) is stuffed with 25 surprises including some full-sized favourites such as creamy Shea Shampoo, the brand new Avocado Body Butter, and mini versions of skin-pampering face masks.
The Share Love & Joy ULTIMATE Advent Calendar (RRP: $249) is a collection of 25 new and bestsellers like Drops of Youth™ Concentrate, Vitamin C Glow Boosting Moisturiser and a mini skin-tingling Himalayan Charcoal Purifying Glow Mask for truly seasoned beauty lovers.
These might be The Body Shop's best advent calendars ever. Discover what other body-loving and joy‑inducing surprises are packed inside every drawer and snap yours up before they go!
The Share The Joy and Share The Love Big Advent Calendars are available in all stores islandwide as well as online on Lazada and Shopee while the Share Love & Joy Ultimate Advent Calendar is available at selected stores only. Get yours today!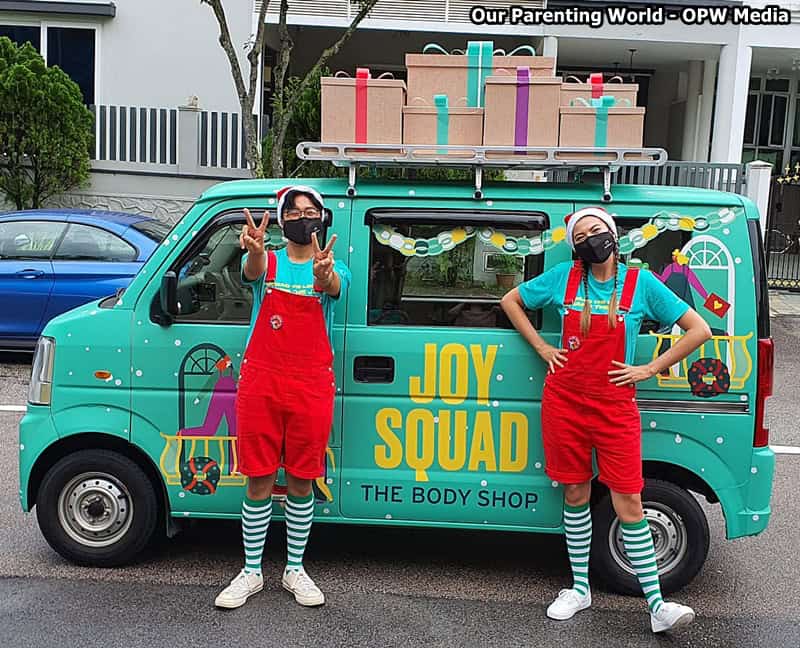 We hear jolly 'HO HO HO!' with bells a-jingling at our door, Ho ho ho … Merry Christmas! Look who's here!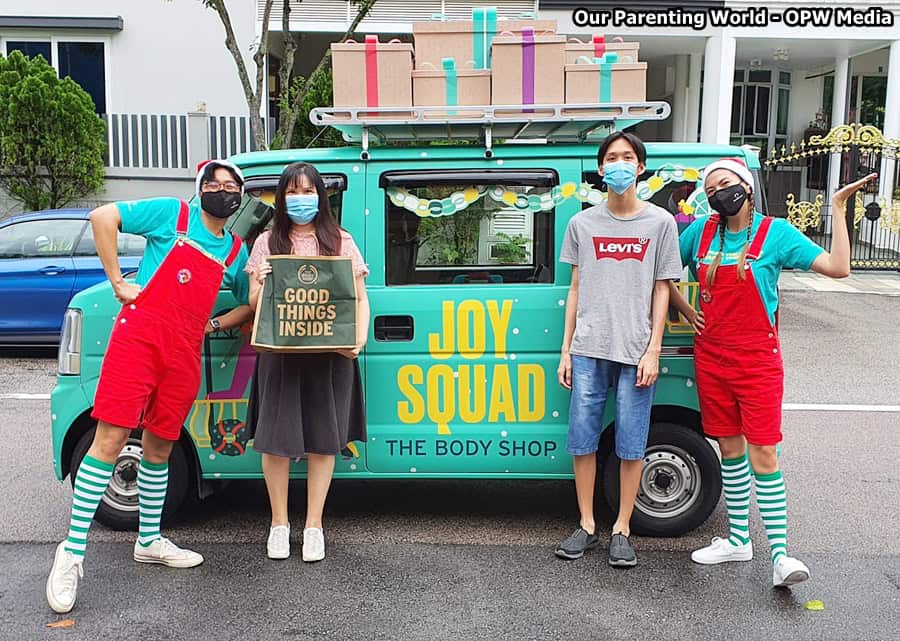 Thank you so much for surprising us with the special delivery from The Body Shop, bringing the best-ever Christmas gift collection, bursting with love and care to us! ❤️🎄