Our Parenting World team moved on to Flower Dome at Gardens by the Bay in anticipation to see the world's largest display of orchids after visiting Singapore Garden Festival (SGF). Please click HERE to read about our visit to SGF. 
The orchids display starts from 16 August till 21 September 2014. Orchid Extravaganza kicks off in conjunction with the Singapore Garden Festival 2014 and is part of the "Gardens by the Bay Goes Around the World" series of floral displays in the Flower Dome this year.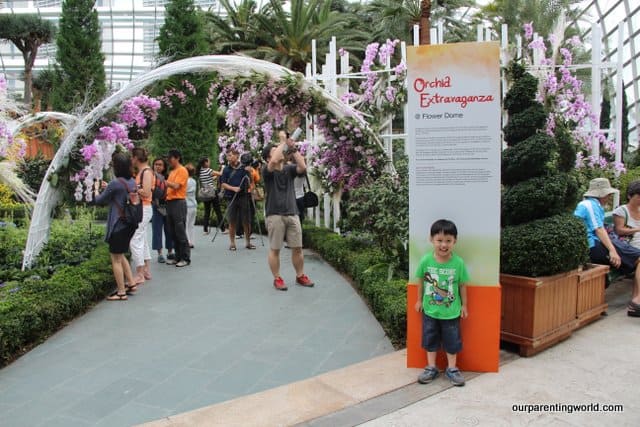 Orchid Extravaganza Floral Display is very popular with visitors and many of them are seen photographing and admiring the orchids. 
The display will take visitors on an immersive journey into the world of orchids with wide variety of some 18,000 orchid plants.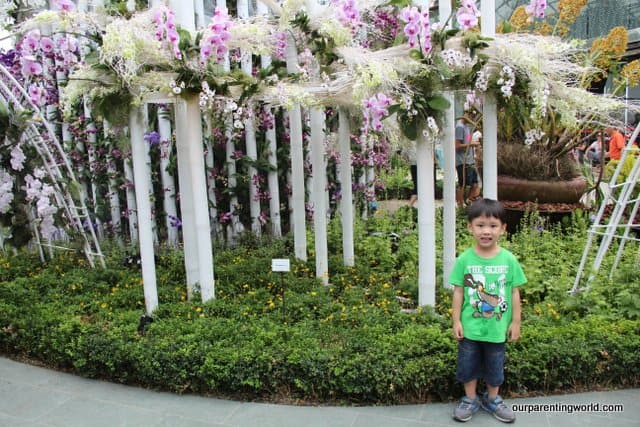 The Flower Dome is decorated with all kinds of blooming and beautiful orchids that is great for photo-taking. Beautiful flowers are for all to enjoy and Di Di enjoys taking photos with the various orchids display. Let our pictures speak for itselves, we have never seen such a wide range of orchids on display.
Here are some of the photos of the colourful and delicately shaped orchids that we have taken: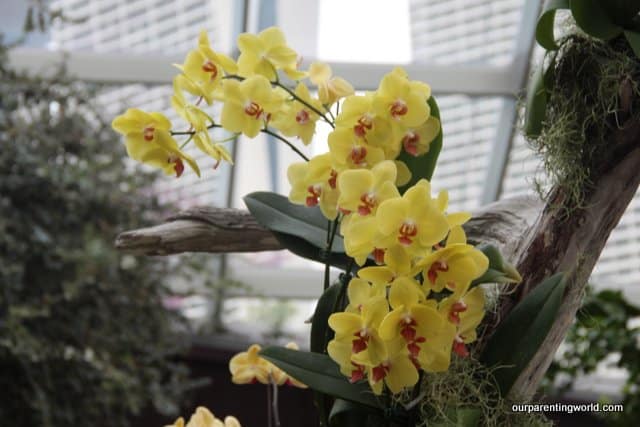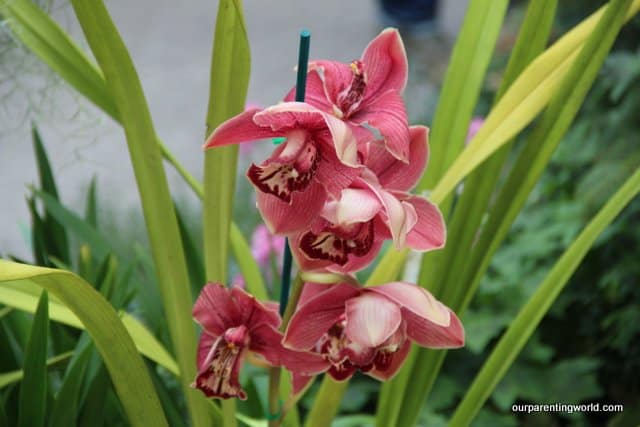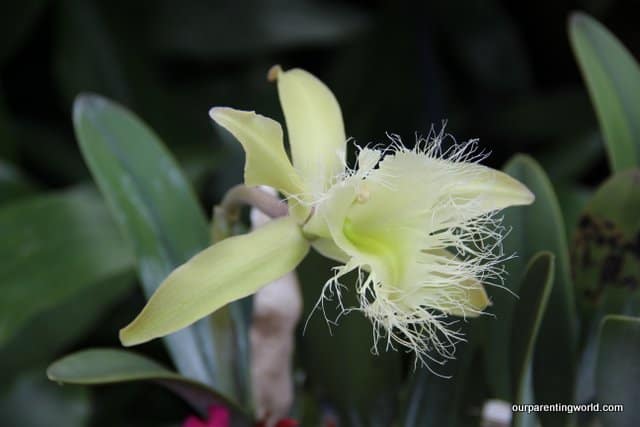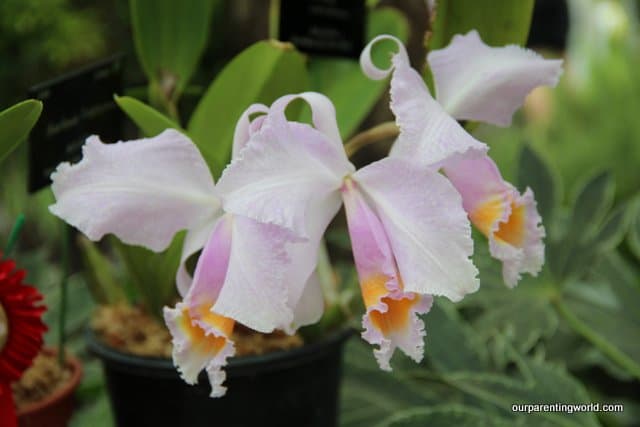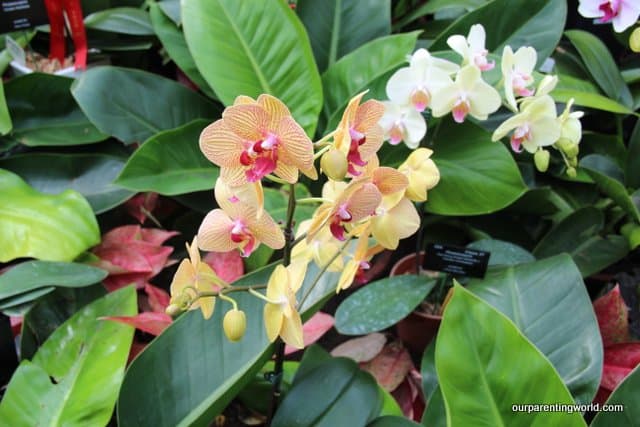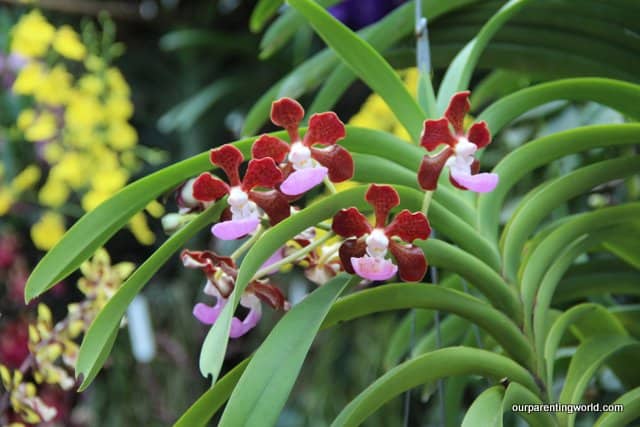 In addition, Flower Dome showcases a huge collection of award winning orchids that dazzles the visitors with their splendid beauty. The judging teams look at the size, colour, number and arrangement of the flowers and its condition to give the awards.
Enjoy a gallery of competition orchids put on show by the Orchid Society of South East Asia. Here are some of the award winning orchids: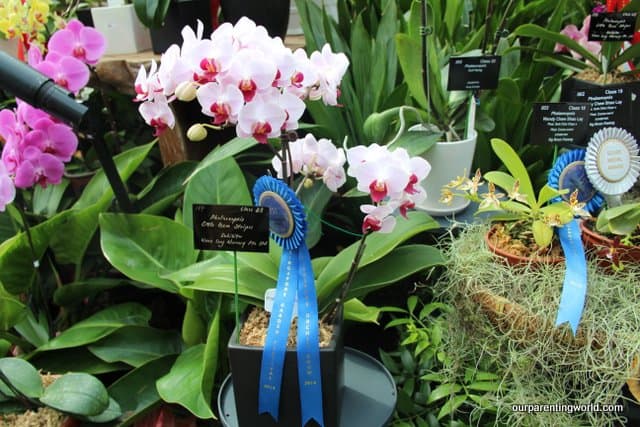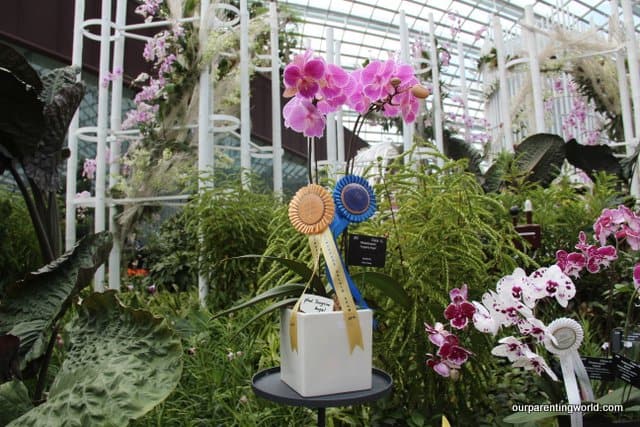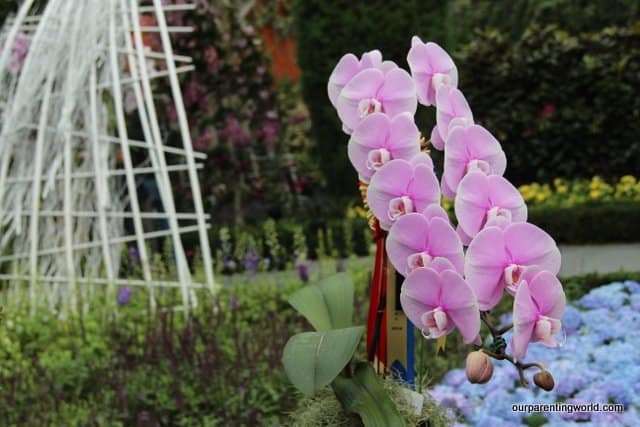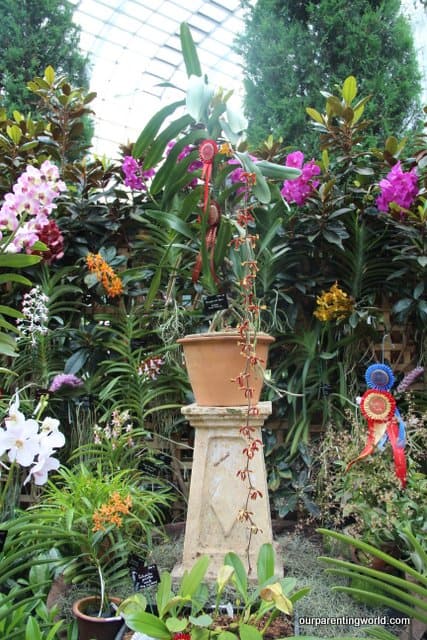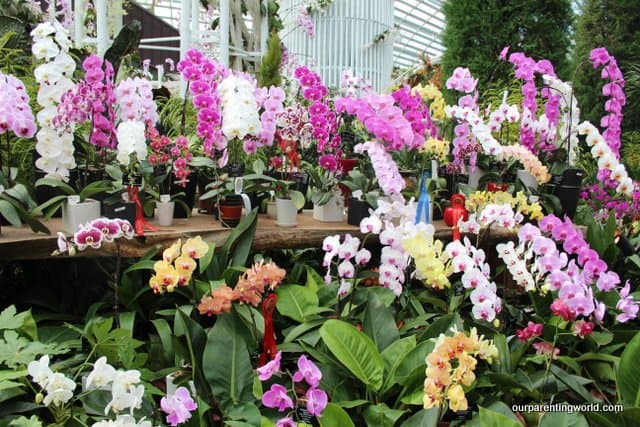 The Moon Orchids is a species of orchids given the scientific name Phalaenopsis amabilis. It grows well in seasonally dry, cool areas and constantly moist or humid areas.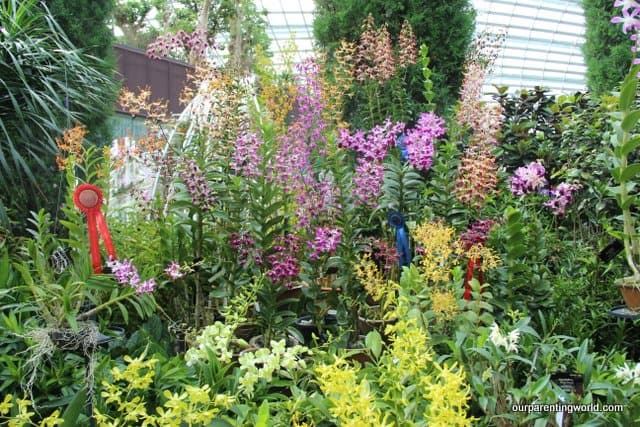 Dendrobium is the most hybridised group of orchids in Singapore as they are very suitable for the local climate.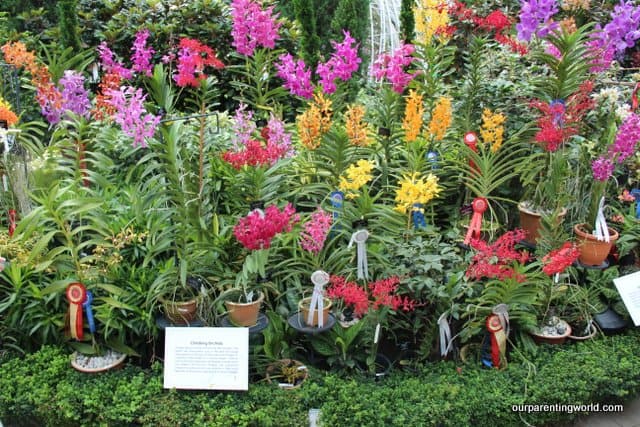 These are known as Climbing Orchids where a major group of local orchids are climbers. These plants need plenty of direct sunlight.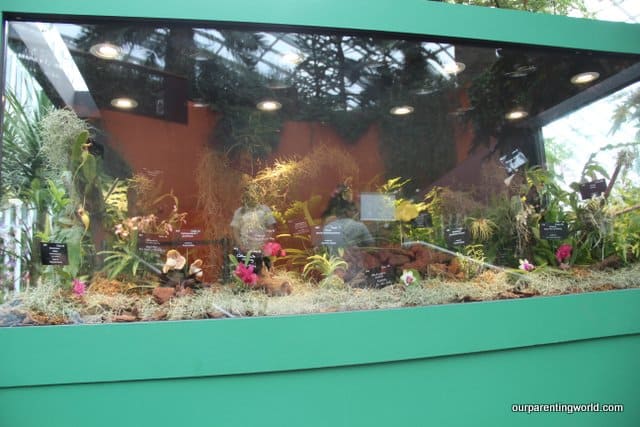 The plants in the glass cabinet are the miniature orchids. Many of them are natural species.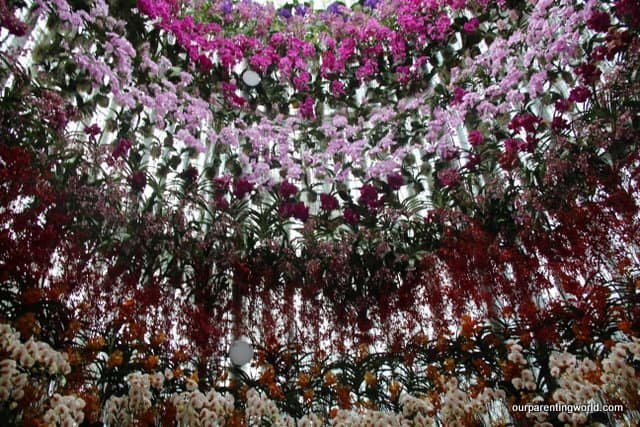 Visitors will be able to walk through an orchid tunnel and admire in awe the spectrum of colours in the 10-metre-tall orchid kaleidoscope.
Do bring along your camera and capture the beauty of a wide variety of alluring orchids. 
"These orchids are my favourite, what are your favourite?"
Hurry and come down to visit Orchid Extravaganza Floral Display and you will get to visit Singapore Garden Festival 2014 for free!
Tickets to Cooled Conservatories dated between 16 to 24 August 2014 will include complimentary admission to Singapore Garden Festival (SGF).
Orchid Extravaganza Floral Display is from 16 August – 21 September 2014
9:00 AM – 9:00 PM. Kindly take note that operating hours will be extended during Singapore Garden Festival between 16 – 24 August 2014. 
Please click HERE for more information.