Are you ready for a camping adventure with Otah & Friends? 
Otah & Friends has launched its fourth and biggest outlet – Camp Stardust! The latest outlet spans over 4,000 square feet and supported by the National Museum of Singapore. Local immersive entertainment company El Masnou will continue telling the story of Otah the Otter, bringing visitors on this new journey through the otter-verse. 
This school holiday, Otah & Friends will be bringing visitors on an adventure through a magical forest, featuring plants and animals inspired by the National Museum of Singapore's William Farquhar Collection of Natural History Drawings.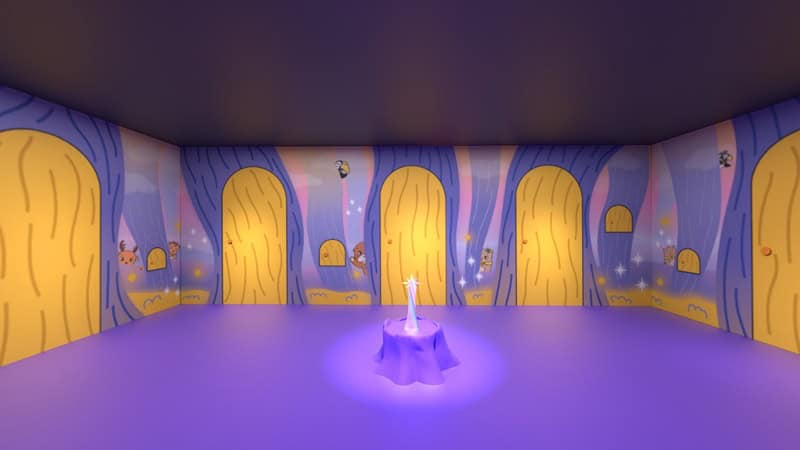 At Otah & Friends: Camp Stardust, a whole new experience await you!
Are you ready for the challenge?
Visitors are recruited as Stardust Scouts, you have to race against time, complete various challenges to collect four courage badges to help the ancient fallen star to grow and glow to reach up and be reunited with the night sky.
A friendly guide will begin with storytelling and eco-education to introduce us to our characters. Solve the puzzle and get the map to start your adventure! Here you go!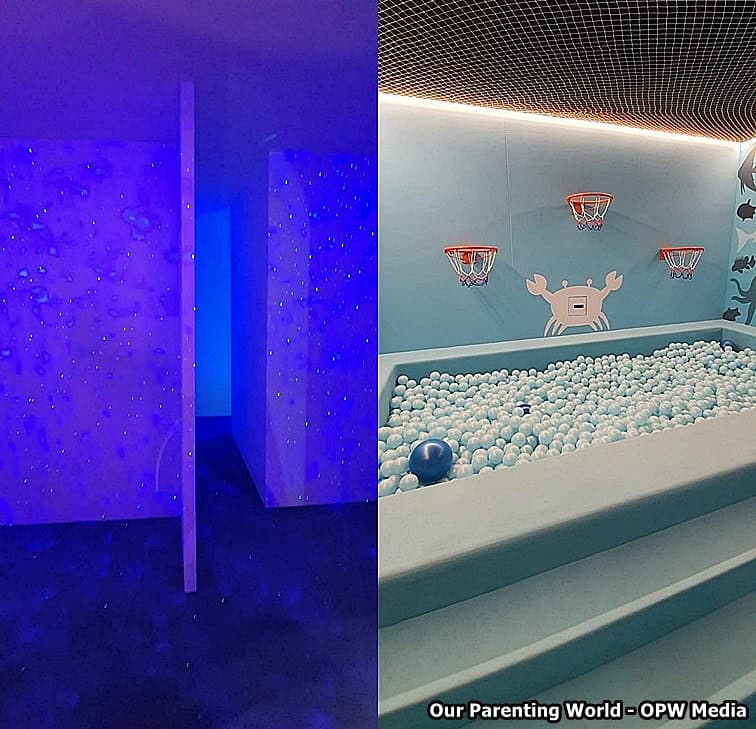 Moody Cave and The Deep End
Venture into the forest, explore the four different and unique themed rooms – Moody Cave, The Deep End, Valley of Vines and Grubby Grove to find the courage badges to help the ancient star.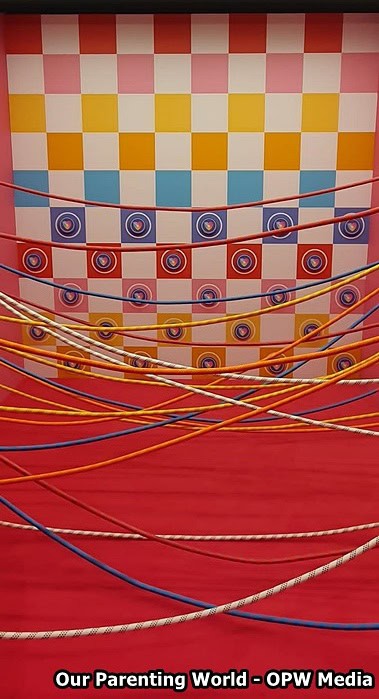 Valley of Vines
Remember to check your timing and you have to complete all the challenges within the time limit!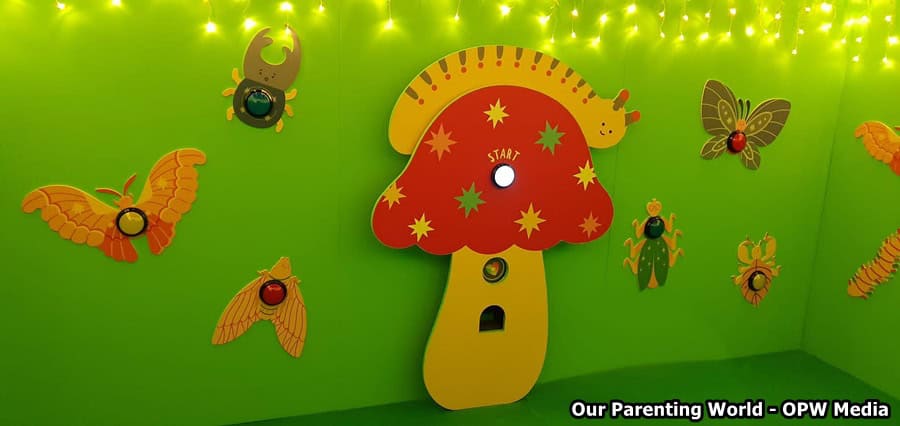 Grubby Grove
Complete all four themed rooms, starting with navigating through a dark maze, rummaging through a ball pit, climb over and under a ropes obstacle course and play an Otah & Friends original arcade game.
Collect all the courage badges and in the meantime, you can pick up some knowledge on plants and animals from the National Museum of Singapore's William Farquhar Collection of Natural History Drawings.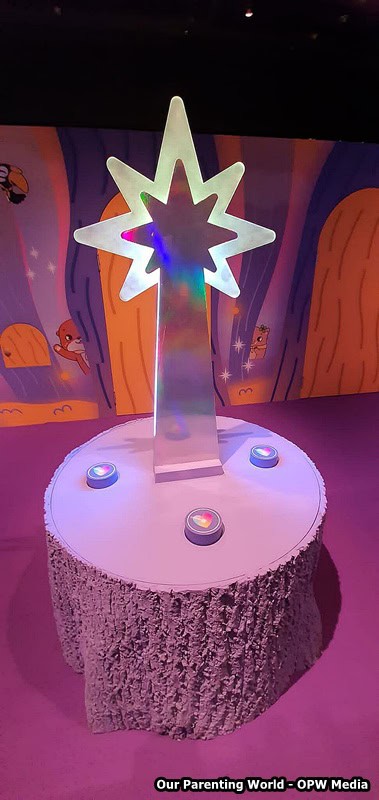 Yay! We have completed the mission and help the ancient star reach up to the sky! 
Come gather and celebrate at Otah's campfire ceremony.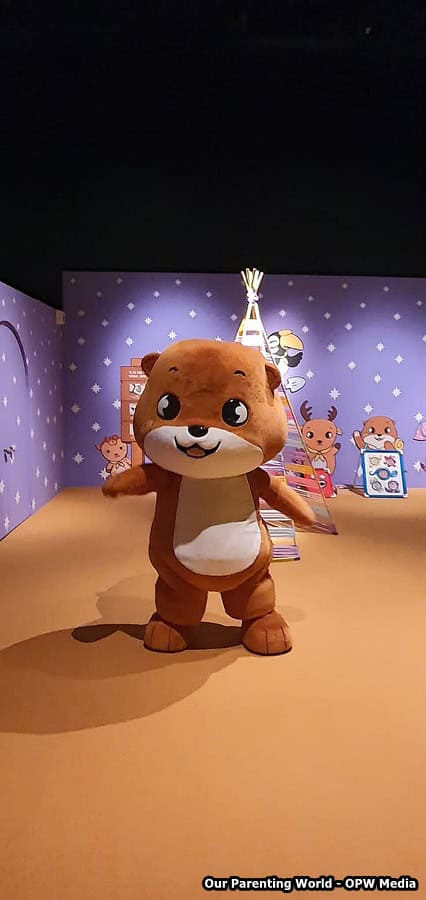 Look who is here! Otah is here to greet us and take photos with us after we have completed our challenges!
If you're lucky, you can also catch larger-than-life mascots of Otah, Billy and Luckee at Otah & Friends: Camp Stardust during your visit!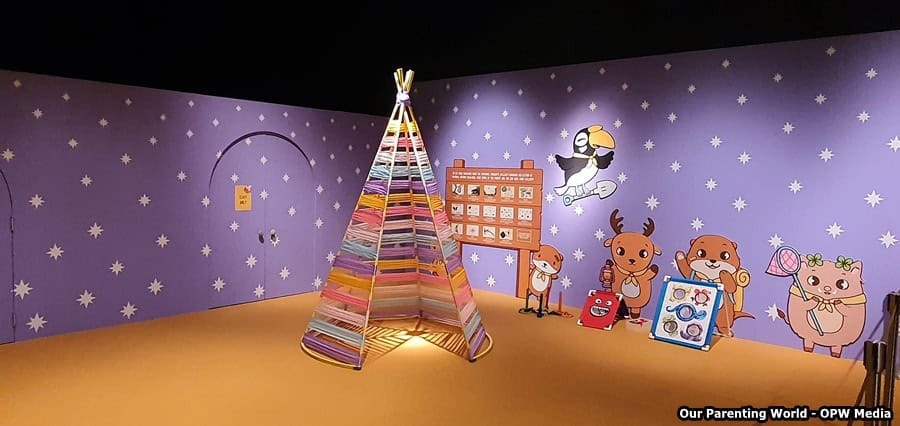 Look out for a new character – Sambal the Sambar Deer, an elusive local species that will be introduced for the first time, as part of Otah & Friends! The forest at Camp Stardust is inspired by the museum's prized collection where visitors can uncover the many secrets about the region's plants and animals and learn more about the collection at the ongoing exhibition, A Voyage of Love and Longing, at the museum's Goh Seng Choo Gallery and the Story of the Forest installation.
Otah & Friends will also be introducing Singapore's first ever kids-sized photo booth and otter-themed self studio! In collaboration with Dollop Photobooths, visitors will be spoilt for choice as they choose between different photo-taking options – two themed Dollop Photobooths and one Dollop Automat Self Studio. 
At the end of a fun-filled adventure in Camp Stardust, visitors can recharge with a packet of Himalayan Pink Salt Water Lily Pops, kindly sponsored by ZENKO Superfoods.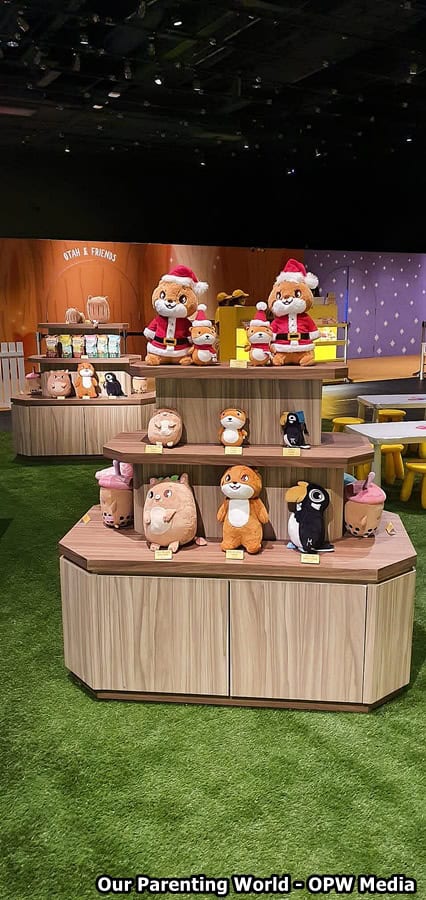 You can bring a piece of your wonderful experience at Otah & Friends home. The merchandise line includes character plushies, apparel, picture books and limited edition Christmas merchandise.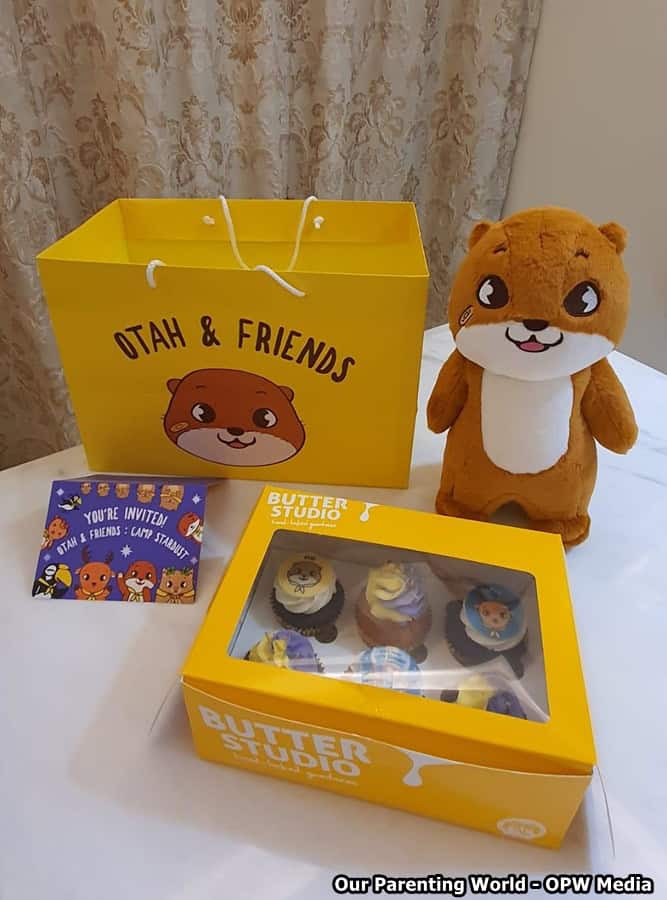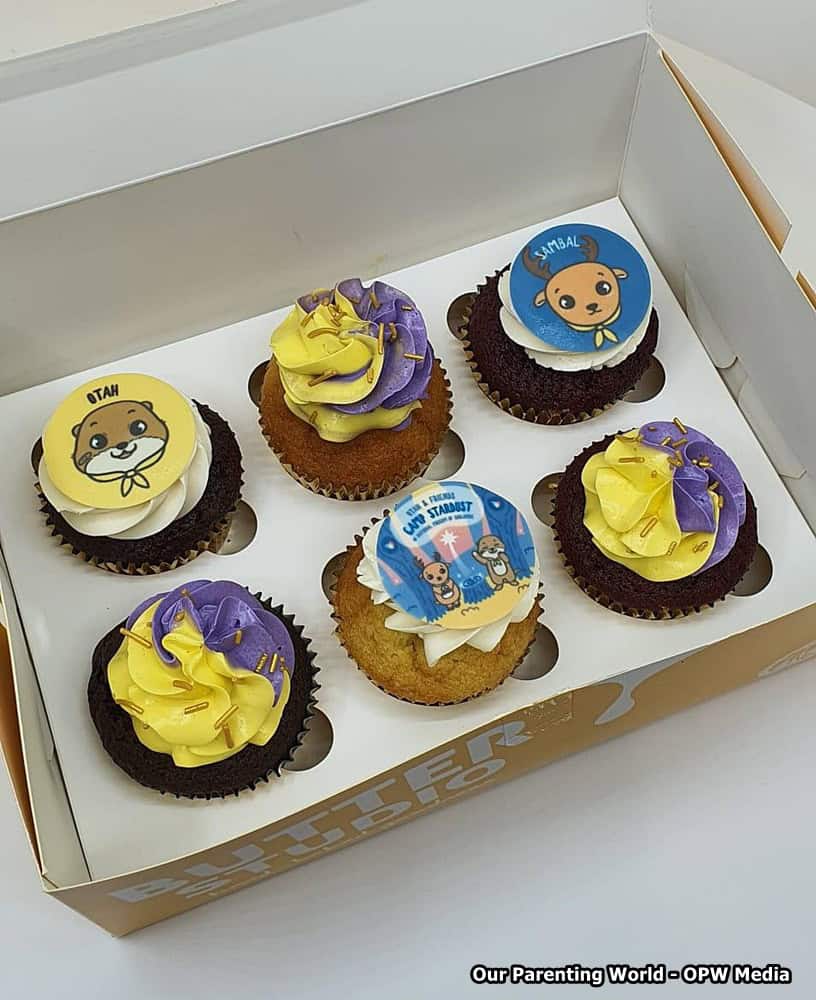 Thank you Otah & Friends for the lovely invitation and media gift! We have an enjoyable and fabulous time at Otah & Friends – Camp Stardust, we absolutely love the otterly yummy cupcakes from Butter Studio and the ultra-cute Otter merchanise!
You can check out Butter Studio at https://thebutterstudio.com/
Come join us and embark on an exciting forest adventure at Otah & Friends – Camp Stardust where you can participate in new immersive gameplay with exciting challenges and characters, otter-themed photo booths, and more at the National Museum! Through the otter-themed experience, visitors can also learn more about Singapore's wildlife, solve novel challenges and learn about values education. 
Don't forget to check out Otah & Friends: Blast Off and Otah & Friends: Grocery Run at Gardens by the Bay and Suntec City respectively.
Otah & Friends: Camp Stardust

Address: National Museum of Singapore, Exhibition Gallery, Basement Level – 93 Stamford Road, Singapore 178897
Date: 15 November till 20 March 2022
Opening hours: 10am – 7pm, daily
The whole experience duration will be 55 minutes.
Tickets are available at $24 per person, while groups of five will enjoy a special rate of $19 per person. For more information and online ticketing available at www.otahandfriends.com.