Our Parenting World team is invited to an exclusive movie preview of the movie, "Teenage Mutant Ninja Turtles". The movie is directed by Jonathan Liebesman, and stars Megan Fox, Johnny Knoxville, Pete Ploszek, Noel Fisher, Jeremy Howard, Alan Ritchson, Danny Woodburn, Tony Shalhoub, William Fichtner, and Will Arnett. The movie is produced by Nickelodeon Movies and Michael Bay's production company Platinum Dunes, and distributed by Paramount Pictures.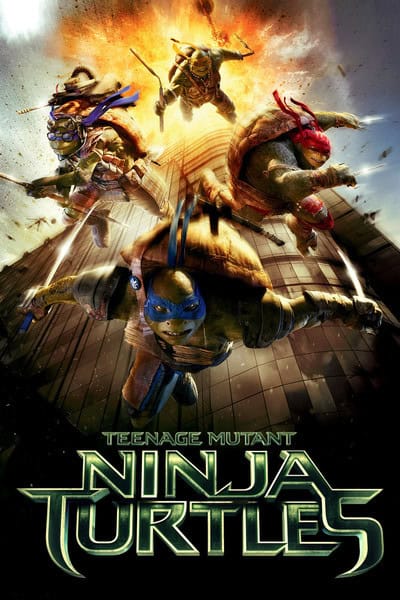 To us, the adults, the movie will bring back nostalgia feelings as we remembered watching the cartoon series when we were in schools. To the kids now especially to Di Di, the talking and highly skilled ninja turtles are his new Super Heroes! 
We shall not be a spoiler by disclosing too much of the movie, here is a brief outline of the movie plot. The gorgeous Megan Fox is a reporter named April O'Neil working for Channel 6 news in New York. She is always on a look out for her own big story and has been following a mysterious organization called the Foot Clan.
The Clan has been terrorizing New York and one night, she discovered strange looking figures foiled a robbery plan. She tried to report her discoveries to her colleagues at Channel 6 news but no one believed her. When she found out that the Foot Clan terrorized a subway, she went to the crime scene and saw the strange looking figures attempting to foil the Foot Clan's plan. She followed the figures and tried to take pictures of them with her camera to show her colleagues to prove that what she told them is real. The strange looking figures turned out to be the talking and highly skilled turtles by the name of Leonardo, Michelangelo, Donatello, and Raphael. They called themselves "Teenage Mutant Ninja Turtles". From there, April O'Neil and the turtles began their adventures to fight off their enemies and save the city.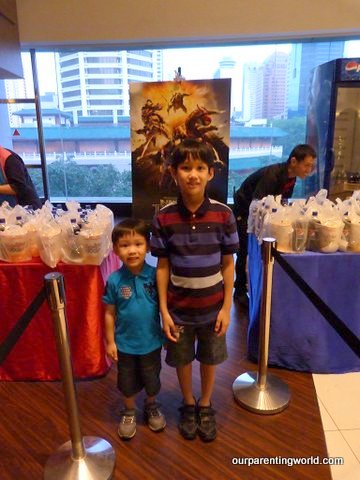 "Many thanks to the organisers and Nickelodeon for inviting us to the movie!"
We have been watching the cartoon series of "Teenage Mutant Ninja Turtles" and it is refreshing to see the turtles in life-like form. The movie is entertaining, jam packed with actions and fighting scenes at turbo speed.
The big draw of the movie is definitely the four talking and highly skilled turtles, Leonardo, Michelangelo, Donatello, and Rapha with their lively expressions and impressive fighting scenes. The kids at the cinema are so excited whenever the turtles appeared. They are clearly the audience favourites. This movie is suitable for the whole family to watch. Catch it now while it is still showing at the cinemas!