Babies' and children's skins are very soft and delicate and as parents, we would want to take care of their skin and use the right products for them.
Mention Cetaphil, many parents would be familiar with this well-known brand made in Europe. Cetaphil's products have always been widely recommended by dermatologists, paediatricians, and other healthcare professionals. It is a brand that we parents can trust to use on our children's skins. The fact that this brand is commonly seen in the doctors' clinics is a testament of its popularity among the medical professionals.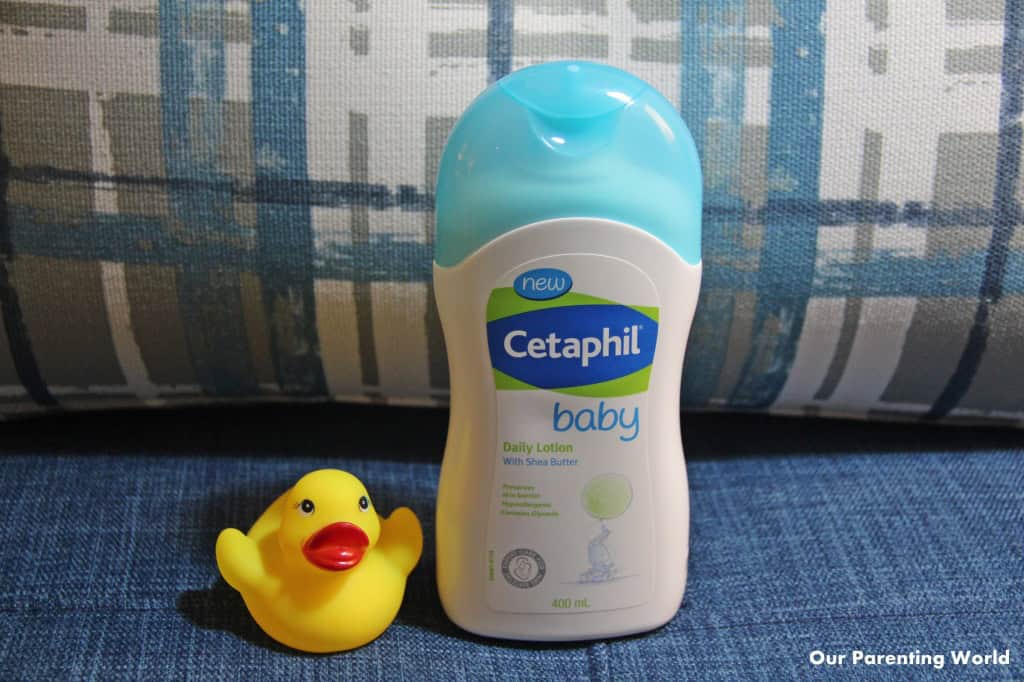 Now, Cetaphil has come up with a new baby care series, Cetaphil Baby. Cetaphil Baby Daily Lotion blends glycerin and shea butter to moisturise and protect baby's delicate skin.
Parents can be assured that Cetaphil products are made with ingredients that are gentle to the skin in its most vulnerable early stages, thereby enabling the skin's natural development and function. The products are made with baby's skin in mind and they are:
• Paraben free
• Colorant free
• Mineral Oil free
• Hypoallergenic
• Dermatologist tested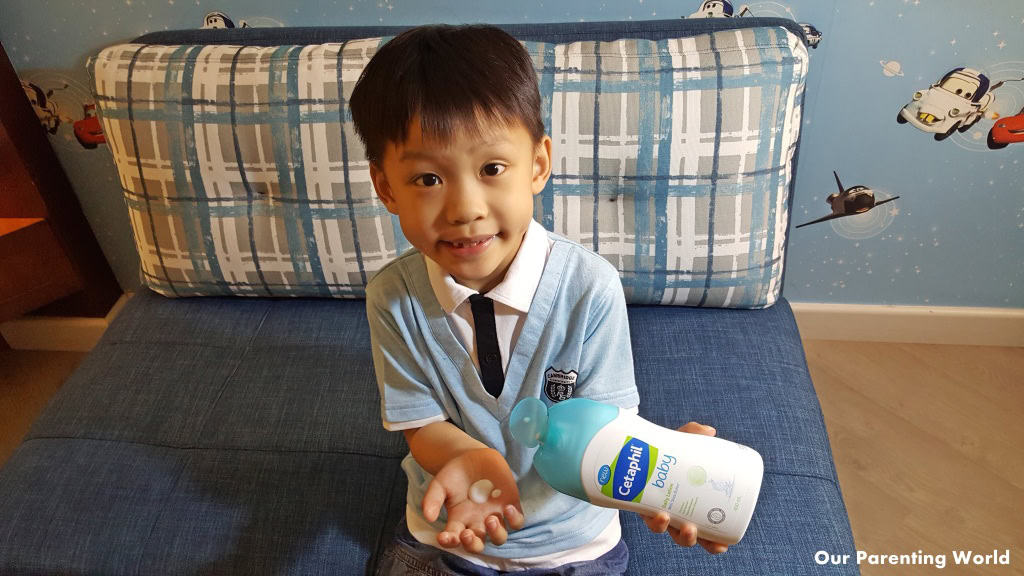 Our Parenting World was invited to try out this new baby series and for the past few weeks, we have been applying Cetaphil Baby Daily Lotion on our little boy's skin diligently every day.
It is very easy to apply, pour the baby lotion onto your hand, you can rub your hands together to warm the lotion before applying. Our little boy doesn't like greasy lotion and Cetaphil daily lotion absorbs into his skin quickly, it is light and he loves it.
After applying for a few weeks, his skin is very smooth, soft and supple. The daily lotion also has a pleasant fresh clean scent. We just enjoy smelling, cuddling and hugging him. He can also feel the difference on his skin, it is so easy to apply that he can even do it for himself.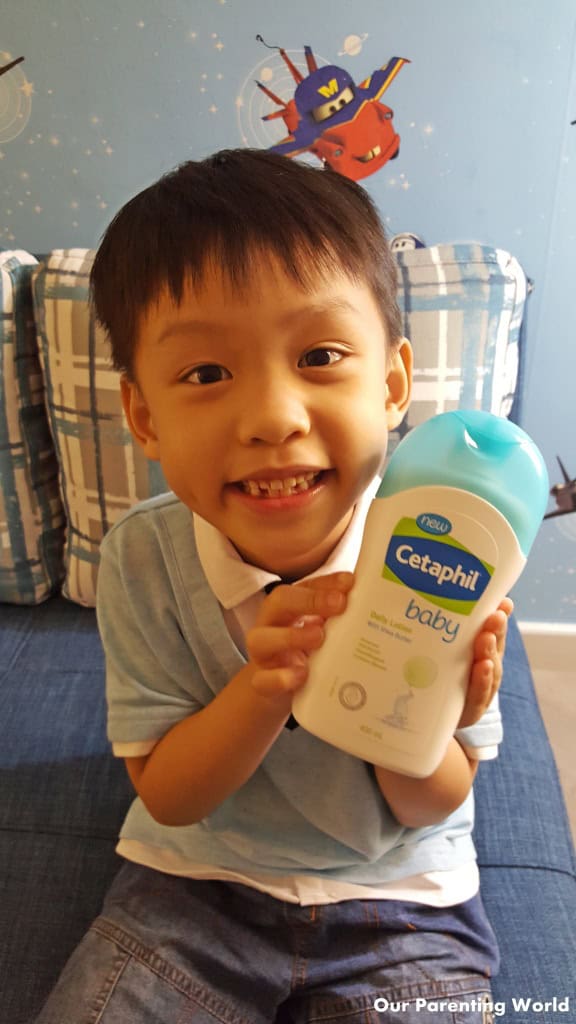 We would certainly recommend using Cetaphil Baby Daily Lotion, it is light, very gentle and good for all skin types. It helps to protect and moisturise our little ones' skins without worries about ingredients.
Cetaphil Baby Daily Lotion is priced at $24.90 for 400ml bottle.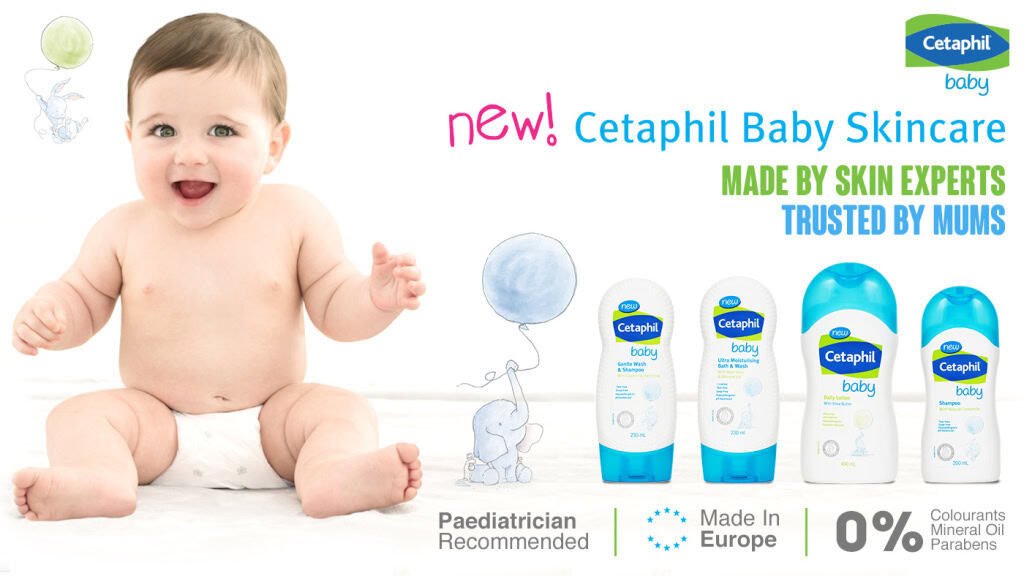 All Cetaphil Baby gentle skincare products are now available at Cold Storage, FairPrice, Guardian Health & Beauty, Unity Pharmacy and Watsons. 
For more information on Cetaphil, visit the following:
Website at http://cetaphil.com.sg/
Facebook at https://www.facebook.com/CetaphilSG
Instagram at https://www.instagram.com/cetaphilsg/
Good News!
You can get free Cetaphil sample by going to this link at http://bit.ly/OurParentingWorld and Cetaphil will send a free sample to a Singapore address. Terms & conditions apply. Go ahead and try out Cetaphil today!