Introducing the brand-new OWL Kopi-O Kosong, if you enjoy your coffee black and as dark as night, you will love this new coffee black!
In case you are wondering what is Kopi-O Kosong? It is coffee served without sugar or condensed milk, which many coffee fans used it as a pick-me-up brew whenever it is needed. OWL Kopi-O Kosong uses freshly ground coffee packed in a handy filter bag with a blend of black coffee that gives a strong taste to the palate and a robust caramelised aroma with the undertones of an authentic fresh brew taste from selected Arabica beans. Now you can experience this authentic brew in a convenient way.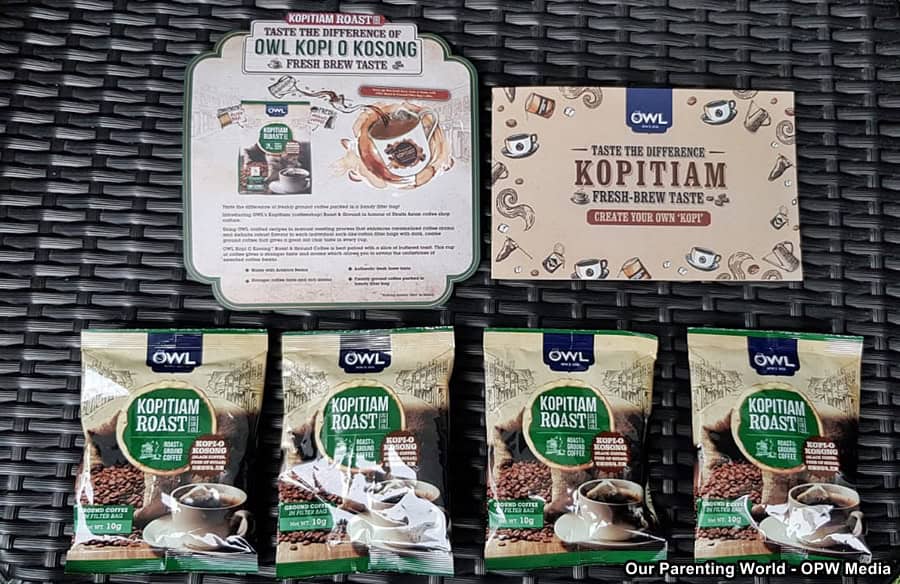 For the health-conscious and weight watchers, you will be pleased to know this OWL Kopi-O Kosong is made up of freshly ground coffee and does not contain sugar. It is certified with a Heathier Choice symbol by the Health Promotion Board. This coffee black is very versatile, you can just add on milk and or sugar to suit your preference. It is great to go with your kaya or buttered toast too.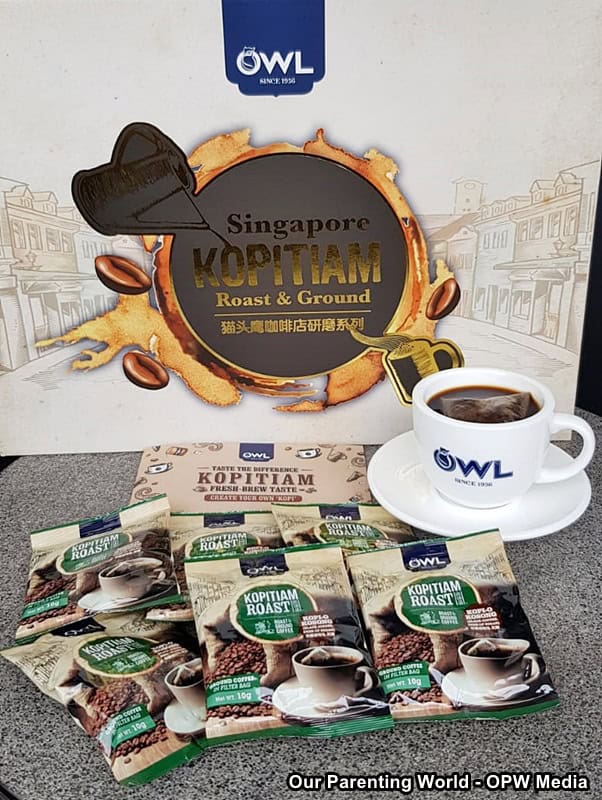 OWL is offering the OWL Kopi-O Kosong with an introductory price of S$4.20 per pack of 20 bags, instead of the usual selling price of S$5.20 from now to 31 December 2019. To sweeten the deal, receive a pack of Julie's Biscuit Butter Crackers 200g when you purchase a pack of OWL Kopi-O Kosong over 15 sampling points across island-wide. For more information on the OWL sampling points, please refer to OWL Facebook page at http://www.facebook.com/OWL.INT.