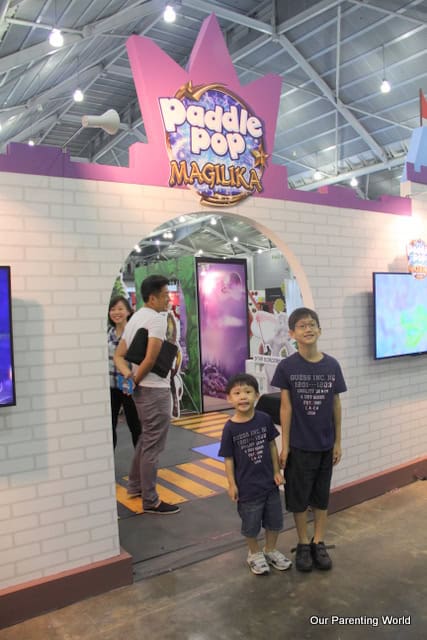 Our Parenting World was at SmartKids Asia 2015 to attend a day of fun with Paddle Pop. Mention ice creams, most children and even adults love ice creams! Paddle Pop is from Unilever, Wall's which carries a wide range of ice creams in Singapore and has been together with kids for over 30 years!
For the first time, Paddle Pop is joining SmartKids Asia 2015 to bring children and parents the joy and fun to a specially curated Paddle Pop play area. It hopes to inspire children to explore the world with great imagination and boundless energy while they embark on a mission of adventures and at the same time enjoying their Paddle Pop ice creams. 
Before embarking on their adventure, each child is given a Paddle Pop Treasure Map where they would need to complete all the stations to redeem a free Paddle Pop ice cream. At this station, children were required to 'Defeat the evil' where they would need to knock down the tower of snake heads successfully to receive a stamp.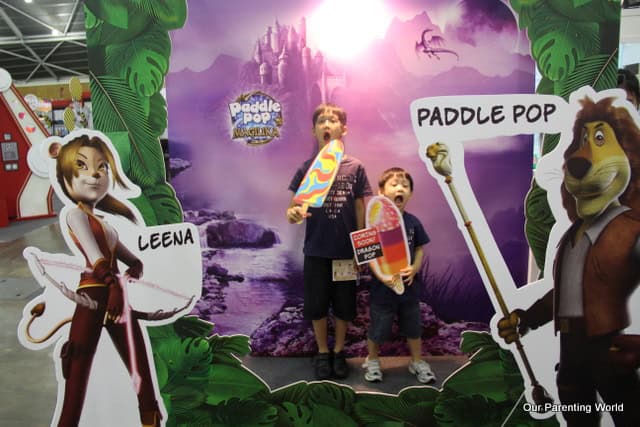 At the 'Meet the heroes' station, children get to snap a photo together with the heroes to receive a stamp. The boys chose their favourite Paddle Pop ice creams and took a picture with the heroes.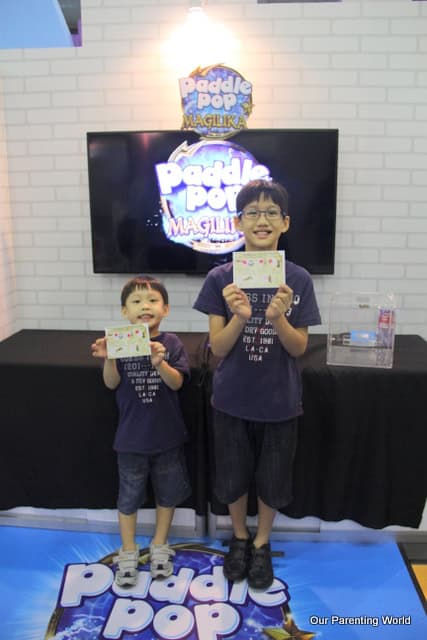 This is the 'Adventure of MAGILIKA' station where children get to watch the trailer, answer a question correctly in order to receive a stamp. 
Upon successfully collecting all the stamps, children will go to the 'Wheel of Life' station where they will spin the wheel to get their free Paddle Pop ice cream. 
It is good to know that Paddle Pop range of ice cream is committed to being more nutritionally responsible. It has been reformulated to give kids an ice cream treat within a healthy and balanced diet as part of Unilever's Sustainable Living Plan. The ice cream is actually low in calories and its range such as Rainbow and Dino Freeze have been recognised by Health Promotion Board (HPB) as a healthier snack since December 2014.
To find out more about Paddle Pop ice cream by Wall's, please click HERE. 
About SmartKids Asia is Asia's largest educational kids' fair, a family event where parents and children can discover and experience educational stimulation and mind expanding fun! SmartKids Asia offers unparalleled opportunities to explore the potential of children through must-see demonstrations, family-centric exhibits and product booths. To find out more about SmartKids Asia, please click HERE.