Dove has launched the new Dove Cloud Foam that is powered by Japan's skincare technology and is formulated with Hydro-ceramides and 5x Beauty Essence to restore and lock-in moisture for hydrated and supple skin.
Introducing the new Dove Cloud Foam that comes in three variants retailing at $9.90 each (400ml) consisting of best-selling Deep Moisture Cloud Foam, Peach Cloud Foam, and Sakura Cloud Foam. Each bottle can pump up to 450 times (i.e. up to 225 washes)! The new Dove Cloud Foam boasts a unique blend of skin-loving ingredients to soothe and rejuvenate skin. Dove Cloud Foam comes with a self-foaming technology that is such a joy to use! It gives a nice sensation of soft cushion feel on our skin and the rich foam with ultra-fine micro-bubbles penetrate deep into our skin, it is gentle and cleanse our skin effectively.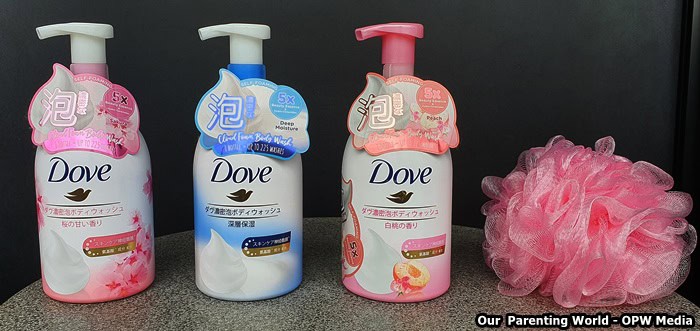 Sakura Cloud Foam (L), Deep Moisture Cloud Foam (M) and Peach Cloud Foam (R)
Sakura Cloud Foam at S$9.90; 400ml with notes of Sakura, Lily, and Jasmine, the Sakura Cloud Foam will turn every bathtime into a luxurious aromatherapy experience. Upon using, feel the  elegance of this Sakura-scented body wash as it covers you in a velvety foam lather. After using, skin feels soft, supple and it contains brightening properties to reveal a youthful glow. It helps to refresh and energise your mind and body after using it. 
Deep Moisture Cloud Foam at S$9.90; 400ml consists of rich and creamy form with nourishing properties. It comes with Dove's signature scent that will help to calm your mind and body. The foam deeply moisturises and soothes our skin, skin looks supple and feels so soft. Good for relaxation after a hard day work. 
Peach Cloud Foam at S$9.90; 400ml is packed with moisturising ingredients and has a light, sweet peach scent that will rejuvenate your senses. This luxurious lather will make you feel fresh and will hydrate your skin making it ultra-smooth and healthy after each wash.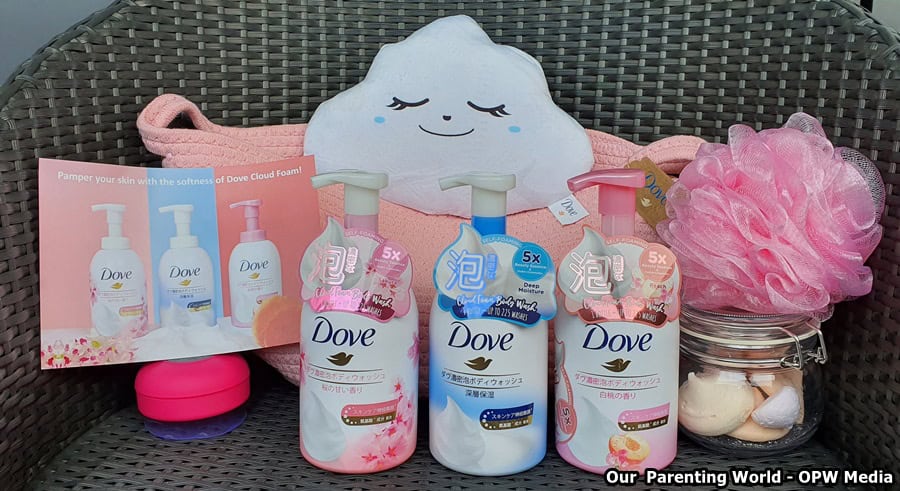 We really enjoy using the new Dove Cloud Foam, it is loaded with high level of moisturising content. Our skin feels so clean and soft after each wash. The fragrance from the foam helps to refresh and uplift our mood and senses. It feels like having a spa in our own home and making our bathtime such a revitalising and pleasurable experiences! The Dove Cloud Foam Series is now exclusively available online on Guardian, Lazada, RedMart, Shopee, and Watsons, and in-store at selected FairPrice and Watsons outlets. Try out the new Dove Cloud Foam today and you will love it!