Our Parenting World, Di Di attended the Pampers' Care for Baby's Golden Sleep Media Workshop at EatPlayLove Cafe.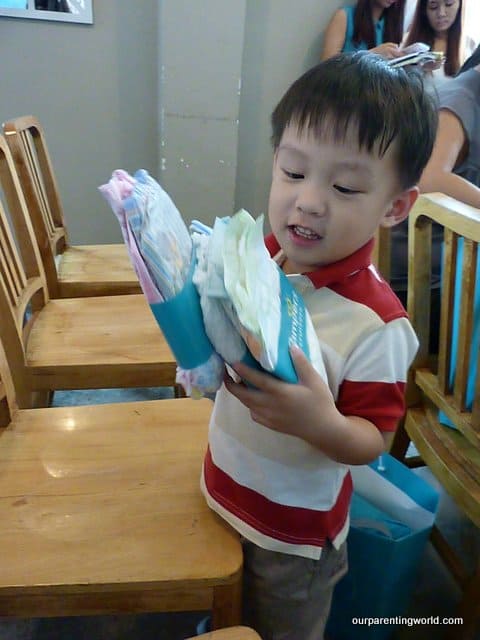 At the workshop, Pampers will also be announcing the launching of its new and improved products. Di Di looking at the new range of diapers.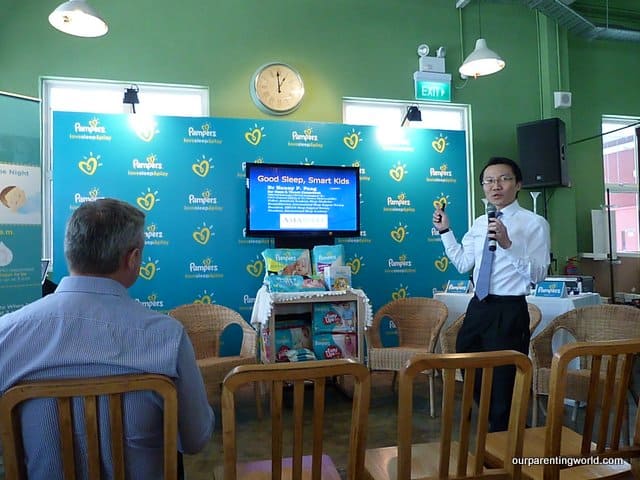 The workshop is conducted by Dr Kenny Pang who is the sleep specialist of Asia Sleep Centre reveals the true reasons for the need of sleep and shares his findings on the common sleep myths and disorders babies face.
It is important for children to have regular sleep patterns as it is essential for brain development, memory, learning, immune system and well being. It is good to have afternoon power nap as it will help in your child's memory consolidation, concentration and immune system. One common childhood sleep disorder is snoring, it causes medical problems like lack of oxygen, it puts stress on hearts and lungs, causes poor concentration, creates short attention span and thus will lead to poor school results. Monitor your child's sleeping pattern and find out whether your child is experiencing any problem and make sure your child has enough good quality sleep.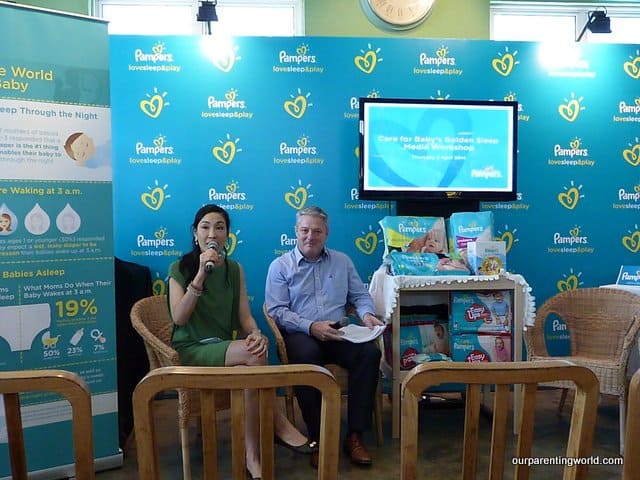 At the workshop, Pampers launched the new Pampers Baby Dry with improved extra sleep layer that helps baby to get up to 12 hours of "Golden Sleep" so your baby will wake up ready to enjoy a dream morning. Pampers calls "Golden Sleep" is part of what constitutes a good night rest that means baby will remain dry and free of leaks. The new improved extra sleep layer absorbs wetness faster than before to help baby get up to 12 hours of golden sleep.
Studies shown that babies who sleep better are more positive in interacting and concentrating. They are more alert and able to interact sociably to those around them.
To get more expert tips and advice on baby's sleep, please click HERE for more information.
To fans of Di Di, this photo is for you. Di Di decides to bare all and show his "toned body and 6 packs muscles" to express his gratitude for your love and support for him!
Di Di bares all to model the latest diapers from Pampers. He finds it very comfortable to wear, he likes the designs on his diapers, it is Diego, the boy from the popular Nickelodeon animations TV series, Dora the Explorer. For the girls, their diapers will feature Dora and for the boys, it will be Dora's cousin, Diego. 
Enjoy!