Urological experts 

Dr Sam Peh and Dr Chong Kian Tai shared with the media recently on the latest treatment in fighting prostate cancer. 
The new Focal One machine uses High Intensity Focused Ultrasound (HIFU) technology and is US FDA approved. PanAsia Surgery is the first to use it in Singapore and South East Asia.
Our Parenting World – OPW Media team is pleased to be able to interview Dr Chong Kian Tai to find out more. About Dr Chong Kian Tai, he is the first Urologist trained in Southeast Asia to receive the prestigious full-time clinical Urologic Oncology Fellowship at Memorial-Sloan Kettering Cancer Center (MSKCC) in New York, USA. He specialises in the prevention, diagnosis and treatment of prostate cancer, kidney cancer, bladder cancer, testis cancer and penile cancer. Dr Chong is proficient in using the daVinci robotic systems operating in complex Robotic Cancer Surgery. His professional expertise also covers the traditional open and advanced laparoscopic key-hole methods in urology and oncology surgery.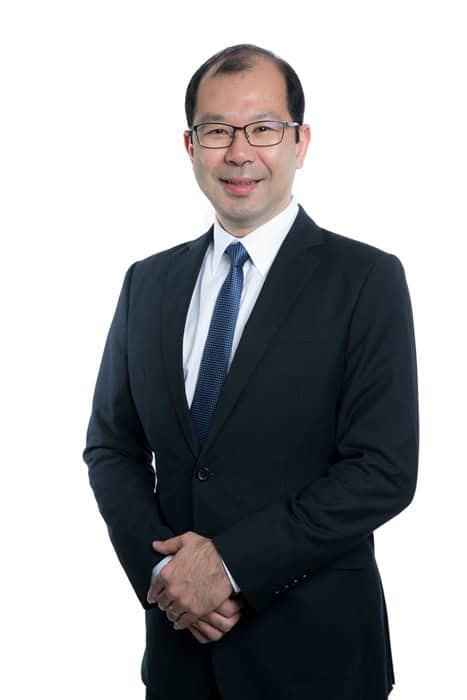 Exclusive Interview with Urological Cancer Expert, Dr Chong Kian Tai, PanAsia Surgery Group
1. Please share with us more about the new device, Focal One®?
The Focal One® machine was approved in June 2018 by the US Food and Drug Administration (FDA) to do accurate and precise focal therapy for prostate tissues. It uses high-intensity focused ultrasound (HIFU) technology to treat early-stage prostate cancer that is still localised within the prostate gland.
2. What is the High Intensity Focused Ultrasound (HIFU) procedure and how does it work?
HIFU works as multiple concentrate rings of ultrasound waves projected onto a fixed focused point. The principle is the same as using a magnifying glass under direct sunlight that can burn a piece of paper at its focal point. This focused point is very precise in a Focal One® machine and heats up to about 85 to 95 degrees Celsius, with the aim to destroy prostate cancer cells that are targeted.
3. How can it be used for treatment of prostate cancer?
The Focal One® device allows precise treatment of prostate cancer areas and reduces damage to healthy prostate tissues. After HIFU treatment of localised prostate cancer, majority of patients have less urine incontinence, less impotence and less sexual dysfunction as compared to major surgery.
4. What is the advantage of using this new procedure compared to the conventional surgery?
Existing methods to treat localised prostate cancer include (i) major surgery using DaVinci robotic system, (ii) radiotherapy or (iii) active surveillance.
Focal therapy for prostate cancer is another treatment option, which includes the use of HIFU and cryotherapy. This option aims to destroy the prostate cancer target areas only, and reduces damage to the non-targeted areas.
The Focal One® device uses robotic HIFU technology to do focal therapy for localised prostate cancer. This device is approved for use in Singapore by the Health Sciences Authority (HSA). It combines the use of a robotic-assisted platform, MRI-ultrasound image fusion and prostate biopsy mapping to give a more accurate and dependable treatment.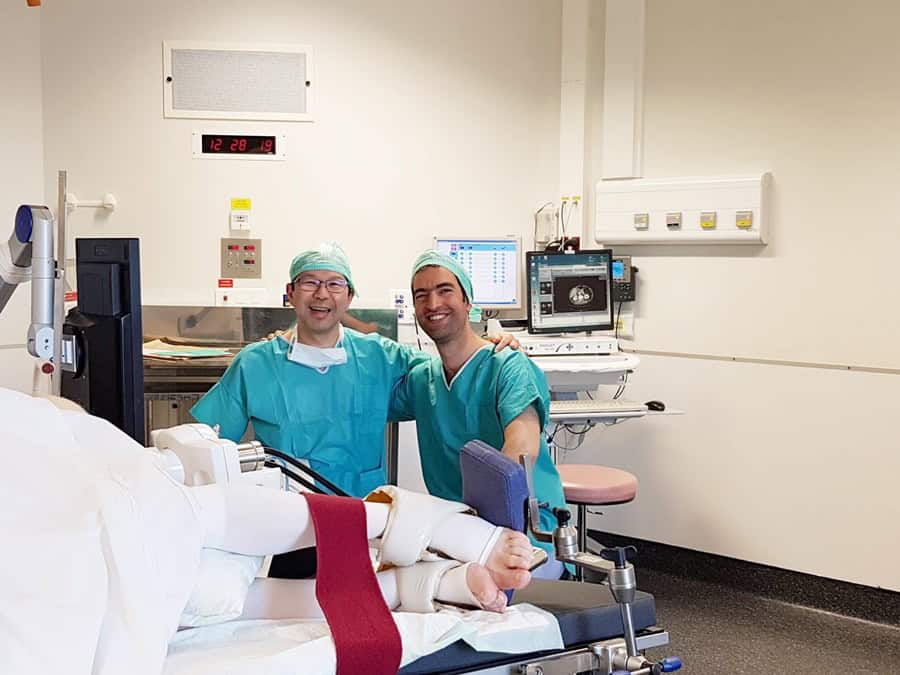 5. What are some of the early symptoms for prostate cancer?
Unfortunately, majority of men with prostate cancer do not have urine problems or urinary difficulties. The only warning sign is usually when men have an abnormal blood test called prostate specific antigen (PSA).
Some men with prostate cancer may occasionally have frequent urination, waking up more than once at night to pass urine, painful urination, and blood in the urine or semen. When prostate cancer becomes late-stage at Stage 4 and has spread to the bones or lungs, some men may have persistent back pain, painful bones or cough out fresh blood.
6. How does one reduce the risk of prostate cancer?
Foods that contain lycopene, like tomato and watermelon, appear to reduce the chance of getting prostate cancer. It is also helpful to stop smoking, keep a healthy diet, healthy body weight and continue regular physical exercise.
7. Do you have any patient experience to share?
Since 2013 when the Focal One® machine received European market clearance, clinical data on patients treated in other countries over many years has shown it to be successful. In Singapore, the Focal One® device will start its first patient treatment in November 2019.
Thank you Dr Chong Kian Tai for taking our interview!
To find out more about Dr Chong Kian Tai, please visit: https://www.panasiasurg.com/staff/dr-chong-kian-tai/
To find out more about PanAsia Surgery Group, please visit: https://www.panasiasurg.com/