If you enjoy Vietnamese food, head down to Paper Rice Vietnamese Kitchen to satisfy your cravings. Paper Rice brings diners on a gastronomic journey through its extensive menu featuring Vietnam's well-loved, classic and innovative dishes.
Paper Rice is a brand under Arteastiq Group, offers a cultural melting pot of recipes prepared by Executive Chef Minh, opened its first Paper Rice Vietnamese Kitchen at Changi City Point in 2018. With the success of the first outlet, they have opened their second outlet at Plaza Singapura in December 2021.
Here's the highlights of some of the delectable Vietnamese cuisine served at Paper Rice as follows:
STARTERS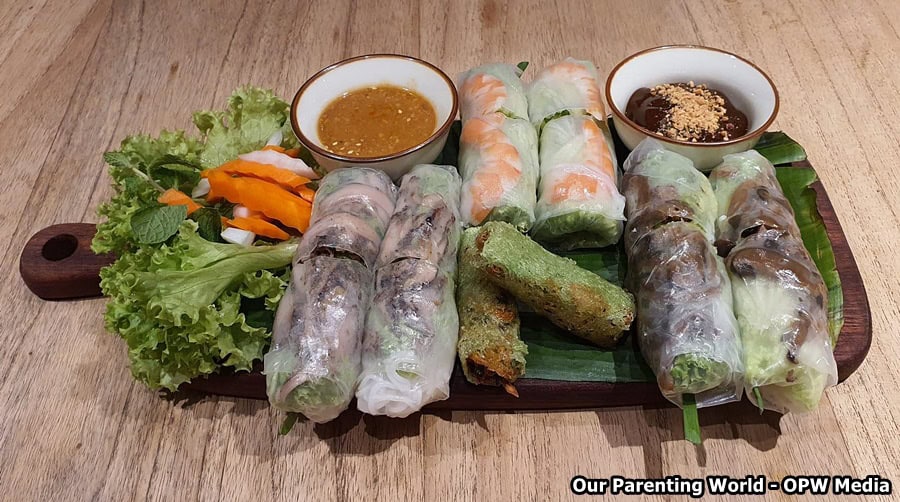 Spring Roll Platter at $19.90. What a splendid spread of various spring rolls consisting of two servings of fresh spring rolls with prawns, fresh spring rolls with mushroom and tofu, deep fried spring rolls with seafood, and mustard lettuce rolls with grilled beef. Served with fresh rice vermicelli, fresh vegetables, Vietnamese peanut sauce and seafood sauce. Tuck into the freshly-made spring rolls filled with a variety of ingredients, wrapped in soft, dewy rice paper and also the crispy deep fried rolls that are so delicious and satisfying!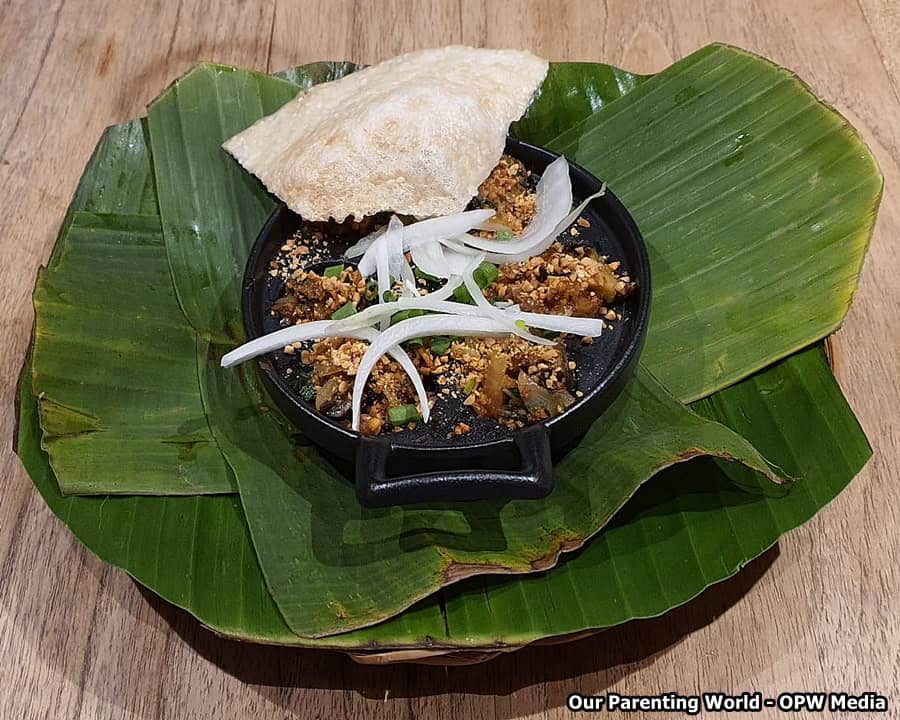 Vietnamese Hot Plate Spicy Escargot served with crispy rice cracker at $10.80
This is a popular Vietnamese street food, enjoy this hot plate of bouncy and chewy, well-seasoned escargot that has a lot of textures and full of flavour, making it a delight to pop into your mouth. 
PHO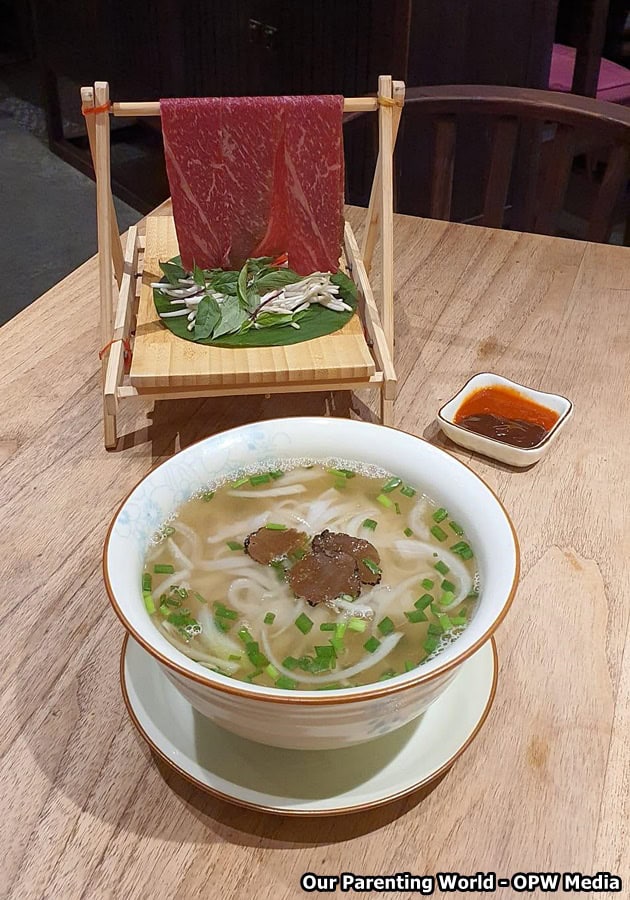 Premium Wagyu Beef Pho Specialties
Choose from a few variations from Wagyu Beef Pho Specialties. Prices range from $15.90 to $25.90. Choose from regular bowl with three slices at $15.90 without truffle, with truffle slices at $18.90 to large bowl with five slices at $22.90 without truffle and with truffle slices is at $25.90. 
This is highly recommended and one of the must-try dishes at Paper Rice, Pho is a popular, national dish in Vietnam. Diners can enjoy this unique bowl of comforting, nutritious, mouth-watering slow-cooked bone broth that has been simmered overnight filled with silky-smooth rice noodle, tender Wagyu beef slices and aromatic fresh truffle, served with fresh vegetables.
MEKONG SPECIALS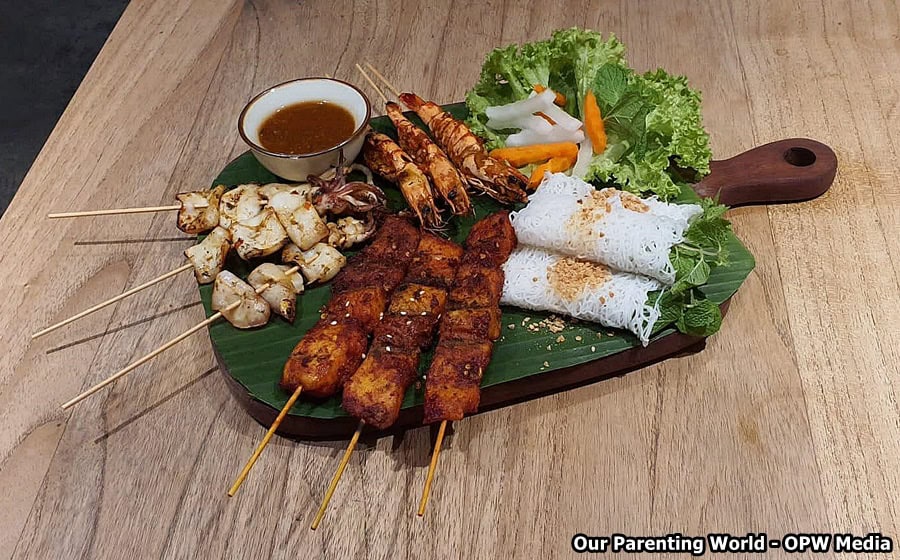 Grilled Spicy Seafood Platter at $28.80. This sumptuous platter consists of an assortment of fresh seafood such as three servings of tiger prawns, squid and capelin that has been grilled perfectly with a spicy kick. Served with fresh vegetables, mint leaves wrapped with fine rice vermicelli, and home-made spicy sauce. 
Deep Fried Seabass at $21.90. This meaty and fresh deep fried Seabass has a crispy outer skin while the meat inside remains soft and moist. The fish is naturally sweet and tasty. Served with spicy tamarind sauce, fresh rice vermicelli, and fresh vegetables.  
BEVERAGES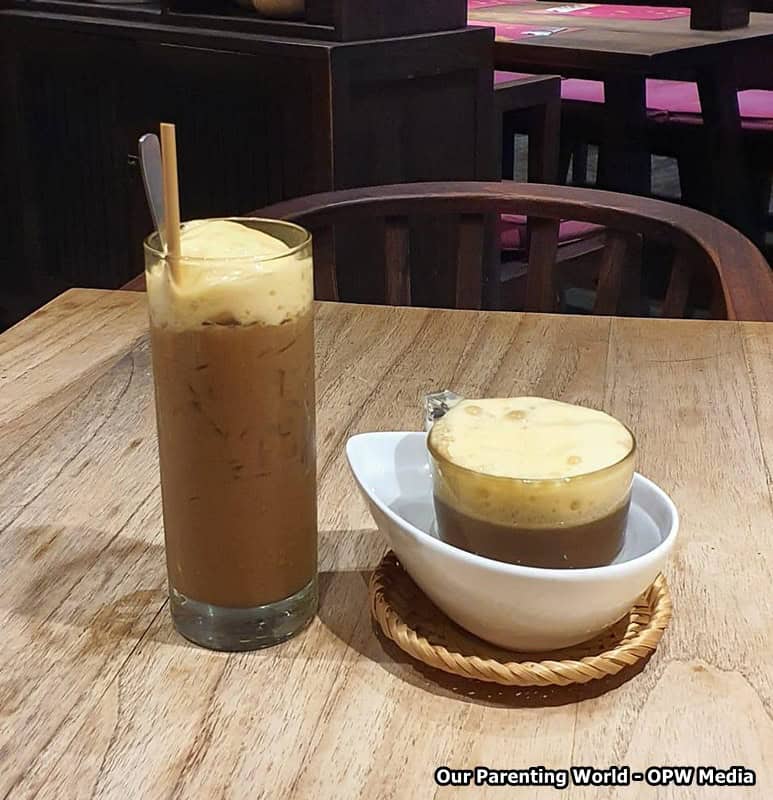 Egg Coffee with Ice $4.90 and Egg Coffee $4.80
Try the Egg coffee, this is a traditional Vietnamese drink prepared with egg yolks, condensed milk, sugar and robusta coffee. At Paper Rice, they use a secret recipe to produce the creamy egg froth. For the Vietnamese Drip Coffee experience, only sweet condensed milk imported from Vietnam and quality Perfetto coffee beans are used to make the coffee.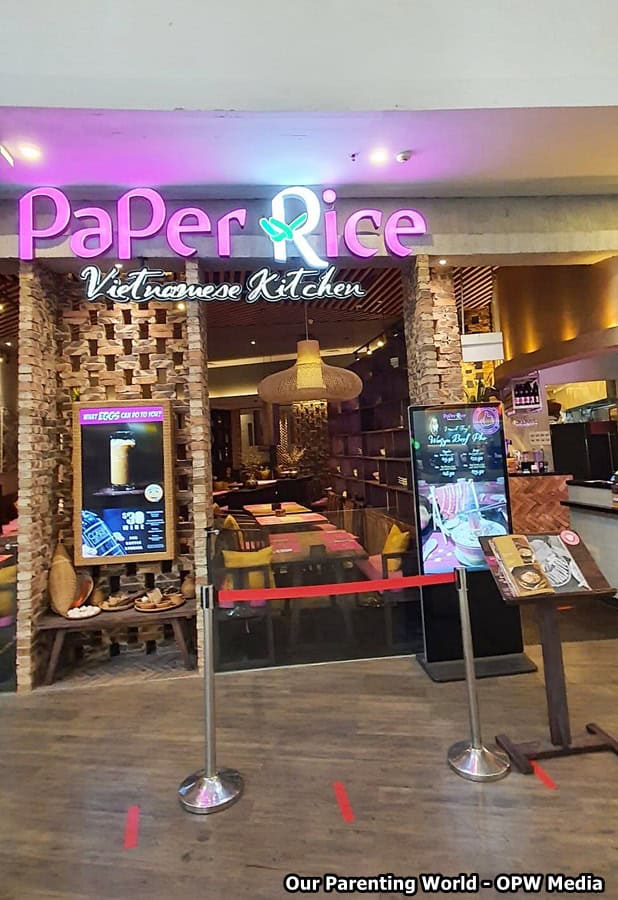 At Paper Rice, you can enjoy scrumptious and authentic Vietnamese cuisine in a warm, beautiful and cosy environment. Various dishes are also vegetarian which is ideal for those on a plant-based or meatless diet.
Promotion: 
Get 10% off when you dine with kids or senior citizens
Get 20% off when you dine with kids and senior citizens
Discount only on Monday – Friday: 5pm to 9pm and Saturday & Sunday: All day
Address:
Changi City Point #B1-26/27
5 Changi Business Park Central 1
Singapore 486038
Business hours:
Changi City Point
Monday – Friday: 11am to 3pm, 5pm to 10pm
Saturday – Sunday & Public Holidays: 11am to 10pm
New Outlet at Plaza Singapura
Plaza Singapura #01-55
68 Orchard Rd
Singapore 238839
Business hours:
Plaza Singapura
Monday – Sunday: 11am – 10pm
For more information, please visit www.paperrice.com.sg.