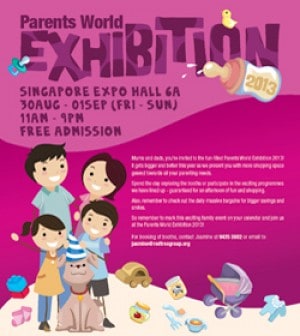 Our Parenting World team is at Parents World Exhibition which is organised by Parents World , a leading Parenting magazine in Singapore. Besides visiting the exhibition, we are also invited to witness the Big Breastfeeding Event where mothers come together to breastfeed simultaneously.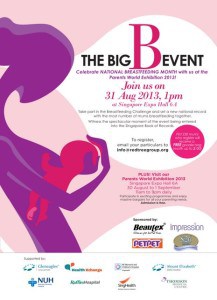 The Big B Event is a meaningful campaign to create awareness to mothers to breastfeed their babies. Breastmilk certainly has a lot of benefits and it is highly recommended to breastfeed your babies for the first six months and above.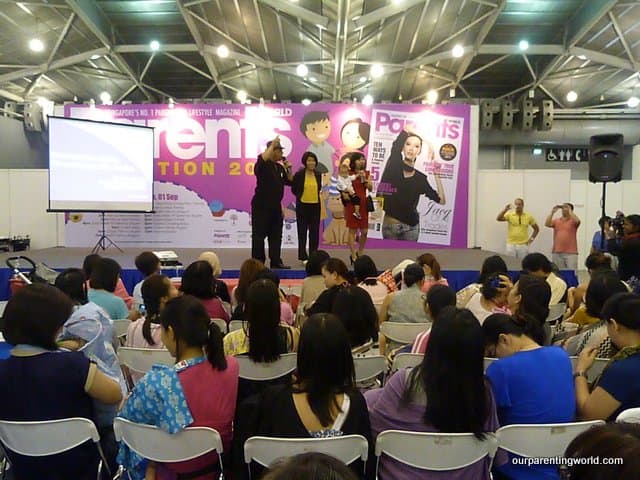 We are pleased to announce that Parents World has broken the current national records of breastfeeding and have successfully entered into the book of Singapore Records of 160 mothers. Congratulations!
We would like to introduce some of the booths that we have visited.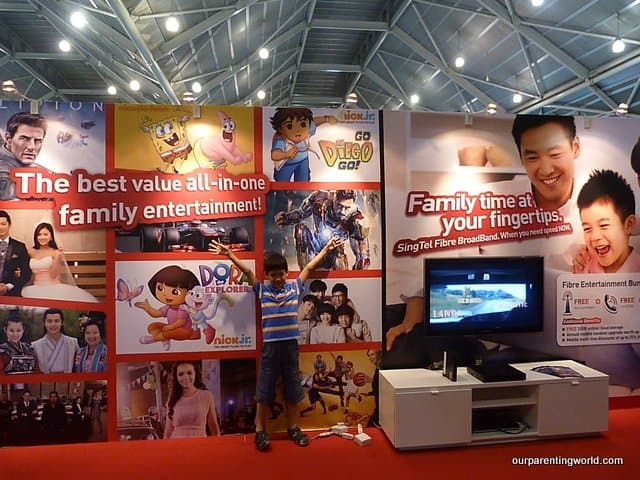 Try out SingTel's broadband which is Singapore's fastest and most consistent fibre broadband network if you haven't. Promotion like exclusive home entertainment product offers and package deals are available at the exhibition.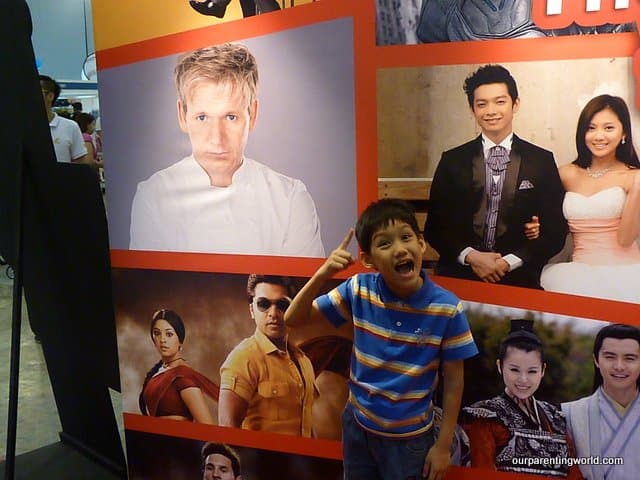 Gor Gor watches a lot of cooking programs with Mummy and he is very familiar with world-renowned Michelin-starred chef Gordon Ramsay who came to Singapore recently on invitation by SingTel to complete against our top 3 hawkers. He is trying to imitate Gordon Ramsay's fiery command in the kitchen at his popular American reality television cooking competition programs.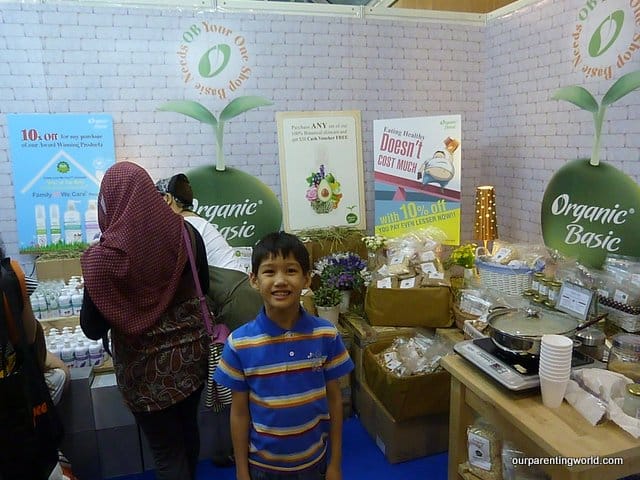 We were at Organic Basic Booth. Organic Basic is a Singapore Brand. We love their concept of using 100% plant ingredients, 100% natural ingredients which is 100% free from synthetics. We were told that their products are certified with organic ingredients and most of the ingredients are grown and made in New Zealand. You can be assured of its quality. This will be good for children and adults too with sensitive skins. They are natural and safe to use.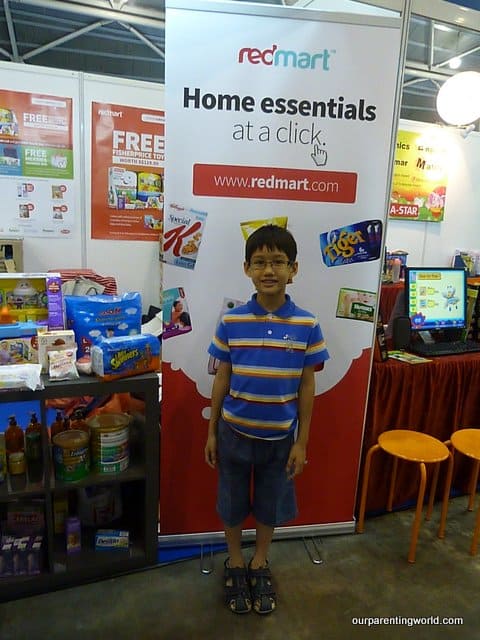 We were introduced to Red Mart which is Singapore online supermarket. It offers discounts for online grocery shopping and what's more free delivery on orders over $49. This is good news for busy household who can now shop at the comfort of their own homes.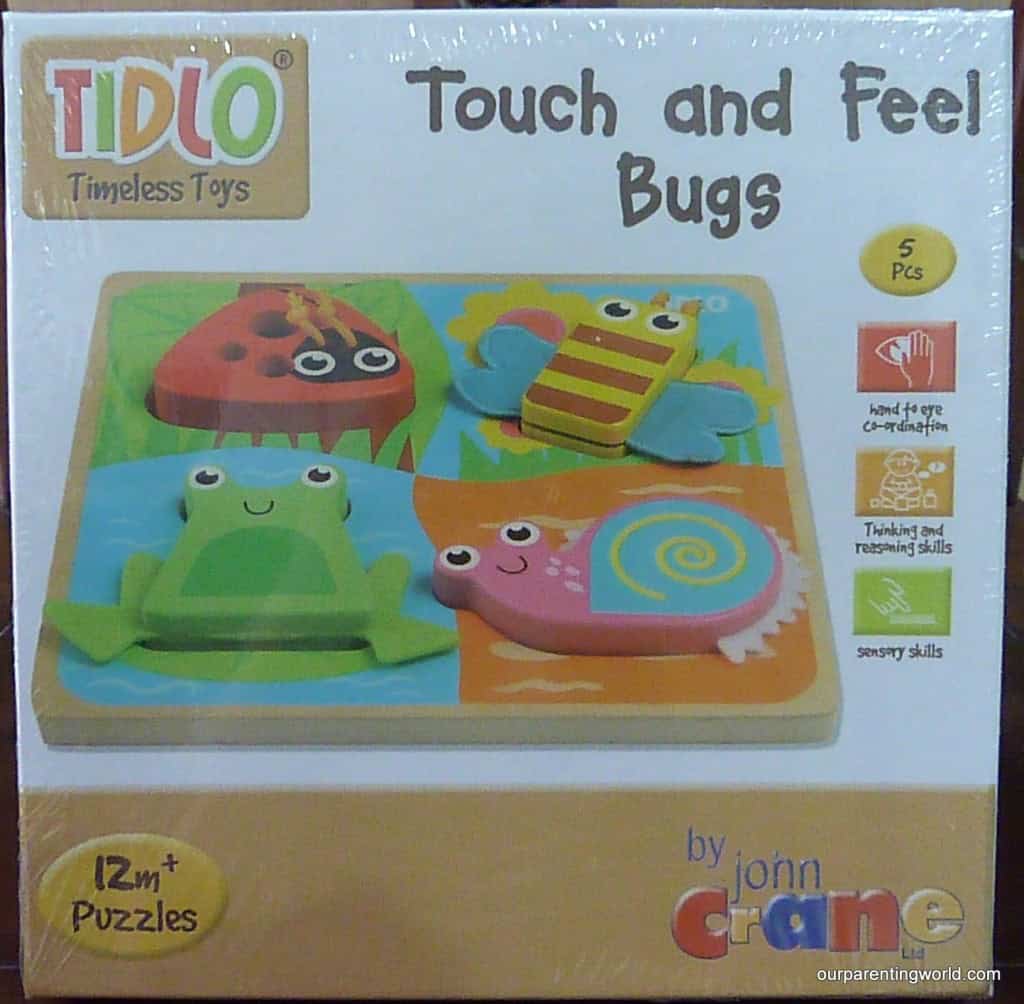 Introducing The Imagination Factory , it is a company that thoughtfully sourced high quality products mainly from Europe based on 3 important characteristics from its website. They are as follows: 
Open-Ended – More than a way of play;
Promote Interaction – Encourage collaboration and conversation;
Initiate Pretend Play – Stimulate a child's imagination.
It is important to find toys that are fun, stimulating and safe to play with.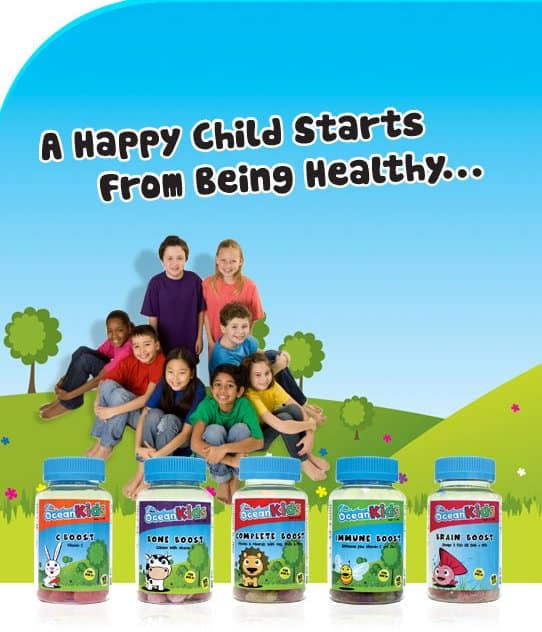 Image taken from its website.
To ensure that our children grow up healthy and strong, we will buy vitamins and minerals for them.  Ocean Health has a wide range of supplements for kids known as Ocean Kids made in USA. To make it easier for parents to decide which supplements to get for your child. We have listed down the main descriptions of each of the product. 
1) Complete Boost is a complete formula made with vegetables, fruits and fibre. It consists of 15 essential vitamins and minerals to help supplement your child's nutritional needs. It helps to promote healthy growth and development.
2) Immune Boost helps to build strong immune system which contains a formulation of Echinacea (herb to treat flu and colds), Vitamin C and Zine. This will help to protect your child from common cold and flu.
3) Brain Boost contains high Omega 3 fatty acids (DHA & EPA) which is essential for optimum development and functioning of the brain.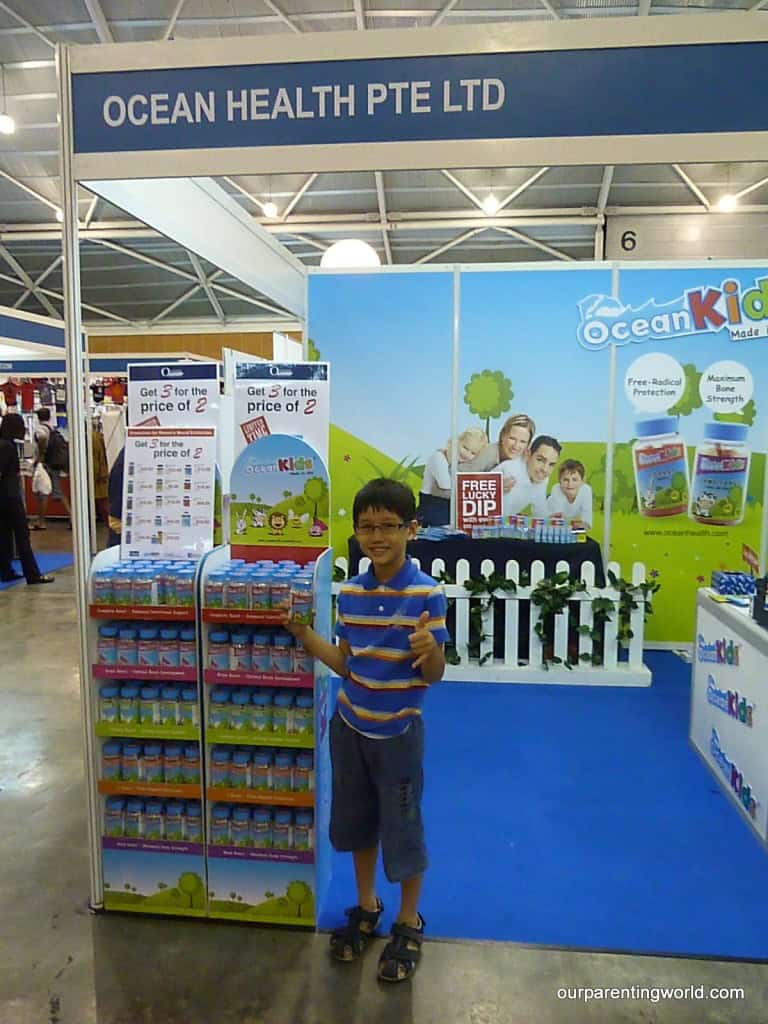 We would like to give thumb up to Ocean Kids for its quality products that cater for growing children.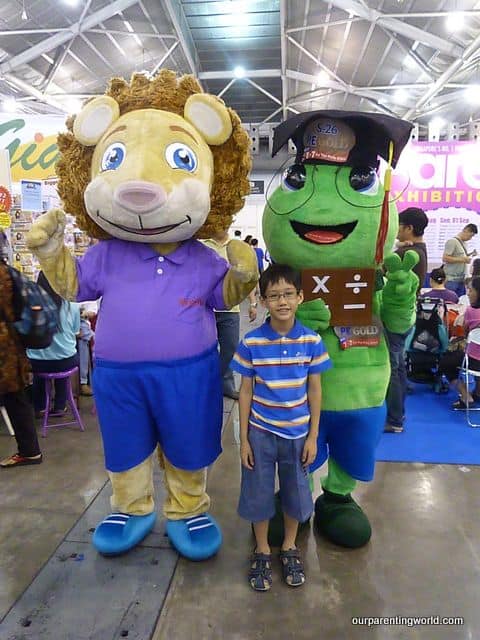 Our Parenting World team would like to thank the kind and lovely editor, team of Parents World and RedTree Group for inviting us to the exhibition. We would also like to thank all the participating exhibitors at the media tour for your kind hospitality. All opinion expressed are our own.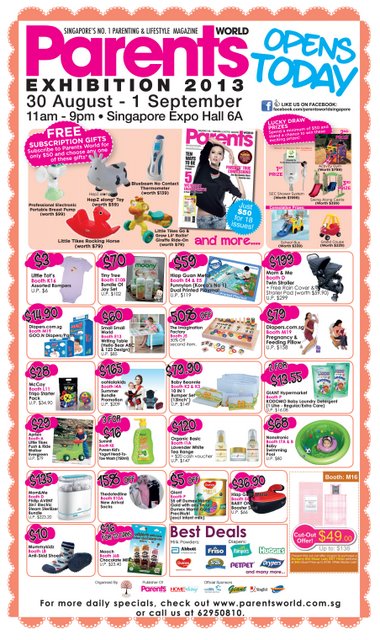 Hurry do come down to Parents World Exhibition where you will find a wide of products and good deals. Exhibition will end on the 1 September 2013 from 11am – 9pm at Singapore Expo Hall 6A.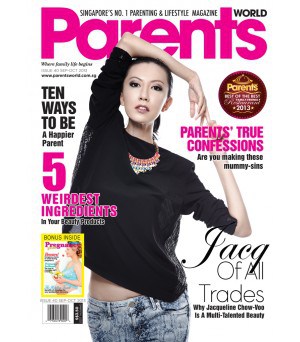 Parents World's latest issue is out now. Do check it out!