Eco-Wellness programme launched by PARKROYAL COLLECTION Hotels & Resorts aimed to inspire and promote conscious living and personal wellness in daily life. This signature programme reflects the brand's dedication to sustainable hospitality that emphasizes reconnection with nature. Guests can enjoy a variety of sensory experiences driven by the five senses during their stay, incorporating scent, sound, sight, taste, and touch. With eco-wellness as the brand's focal point, it is built around the hotels' iconic biophilic design, sustainability, and wellbeing principles. 
As part of its multi-sensorial programme, Eco-Wellness is a comprehensive well-being programme that includes several components, such as an iconic biophilic design, sound design that enhances the biophilic atmosphere, optimizing art appreciation to promote relaxation, St Gregory spa experience and wellness activities, conscious dining and mindful drinking, restful sleep, and brand signature scent.
The carefully blended aroma of rosebush, lavender, green vetiver, and warm white cedarwood will soon welcome guests to all PARKROYAL COLLECTION hotels, creating a soothing and natural atmosphere complemented by the curated sound design and public art displays. The scent will be launched at all PARKROYAL COLLECTION hotels later this year.
PARKROYAL COLLECTION Marina Bay, Singapore's Urban Farm
Sustainable Hospitality through Signature Urban Farms
PARKROYAL COLLECTION, as a leader in sustainable hospitality, will soon introduce brand-new Urban Farms at PARKROYAL COLLECTION Pickering, Singapore and PARKROYAL COLLECTION Kuala Lumpur, Malaysia.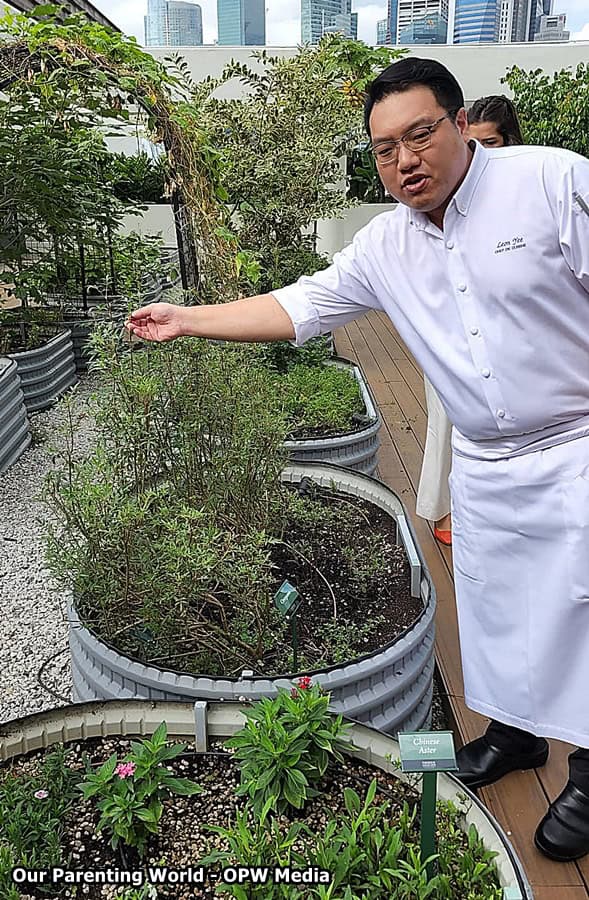 During the media preview, Chef de Cuisine Leon Yee explained to us the concept behind Urban Farm and shared with us the various plants and fruits that are available at the farm. 
Joining PARKROYAL COLLECTION Marina Bay, Singapore's Urban Farm will provide each hotel with exclusive farm-to-table, farm-to-bar, and farm-to-spa experiences. For instance, PARKROYAL COLLECTION Marina Bay, Singapore's Urban Farm offers over 60 different types of herbs, vegetables, and greens, which account for up to 20% of the hotel's green ingredients in its restaurants, bars, and spa. The harvests at the Urban Farms are sustainably managed and rotated seasonally in partnership with the local agriculture organization, Edible Garden City Urban Farms in Singapore.
Sleep Ritual for a restful sleep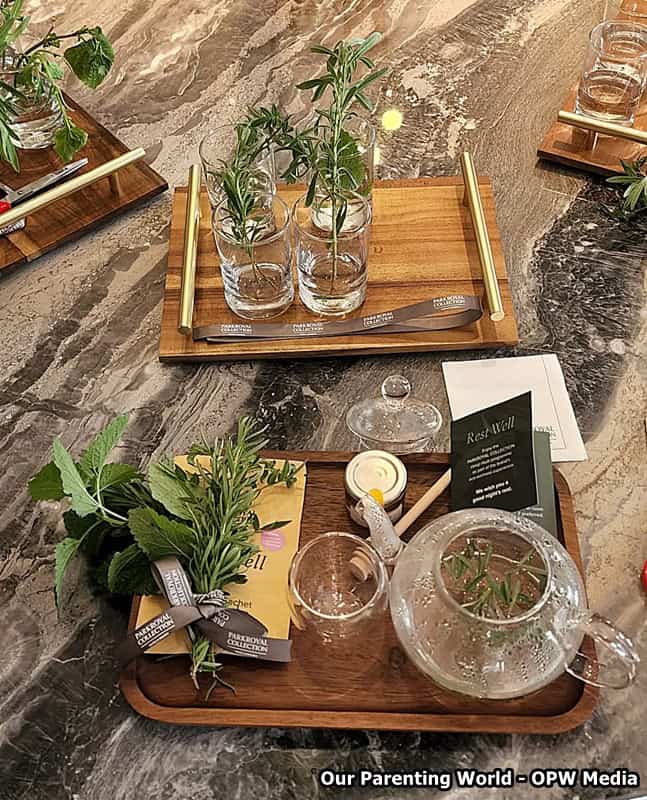 During the media preview, we get hands on making our own pot of tea using herbs that are harvested from the Urban Farm led by Nutritionist, Charlotte Mei. Having a good night's sleep is essential for maintaining optimal health and feeling refreshed. You can improve the quality of your sleep by using natural aromatic herbs.
PARKROYAL COLLECTION offers a new Sleep Ritual turndown service that includes freshly harvested herbs like thyme, bergamot lime, mint, and rosemary from its Urban Farm. Guests can rub the herb leaves gently to release their therapeutic aroma and brew them in a fresh pot of tea to help them sleep better.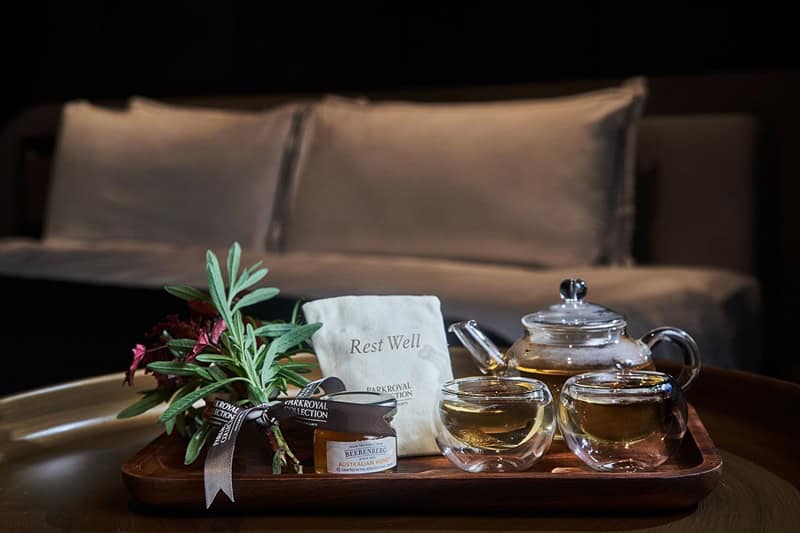 As part of the turndown service, guests staying in COLLECTION Club Rooms and higher categories, and Titanium and Platinum members of Pan Pacific DISCOVERY can enjoy the Sleep Ritual service and amenity includes a scented pillow pouch created in collaboration with FLO.
FLO is a local brand known for producing natural essential oils and herb-scented products. The pouch contains natural essential oils that help to calm the body and mind, promoting a good night's sleep when placed by the pillow.
Conscious Dining, Mindful Drinking
PARKROYAL COLLECTION Marina Bay, Singapore's Eco-Wellness program promotes sustainable and healthy eating through a curated selection of dishes made with locally sourced fresh produce and farm-to-table harvests.
By practicing mindfulness in dining, guests can fully appreciate the food presentation and relish the robust flavors guilt-free. This encourages a greater enjoyment of food and drink while also promoting sustainability and healthy consumption.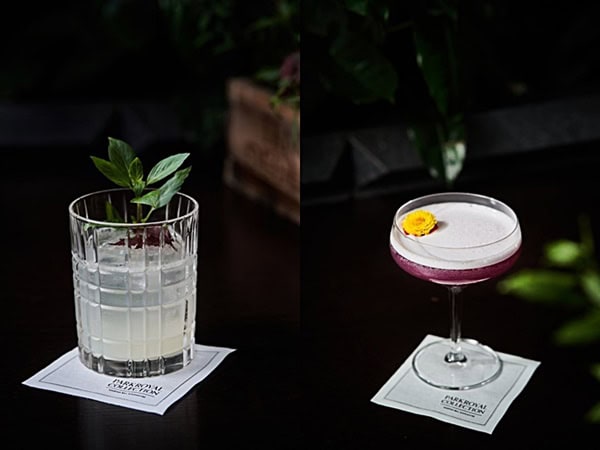 Green Pasture Mocktail (L) and Orchidea Cocktail (R)
Guests can enjoy a mocktail and cocktail made from freshly picked ingredients from the hotel's Urban Farm to accompany their meal at Peppermint Restaurant and Portman's Bar.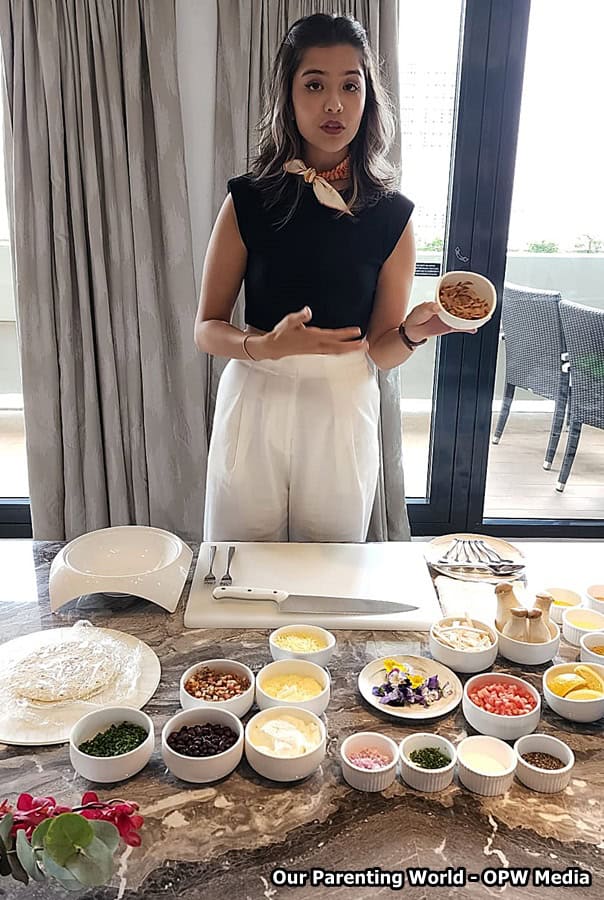 Nutritionist, Charlotte Mei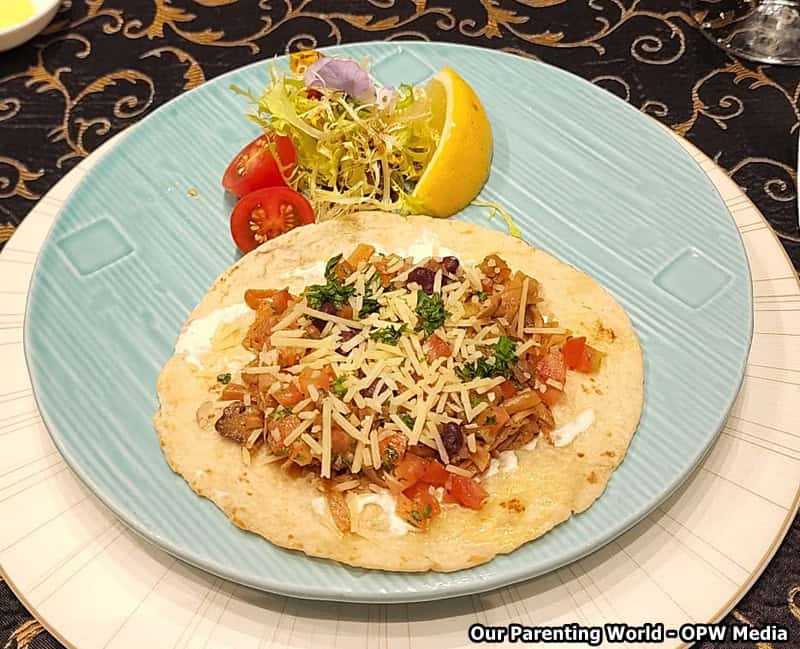 Charlotte Mei's Pulled Mushrooms Taco
We tried a variety of delicious dishes, starting with Pulled Mushrooms Taco, this is a special dish that is created for the media event by Charlotte Mei using her recipe.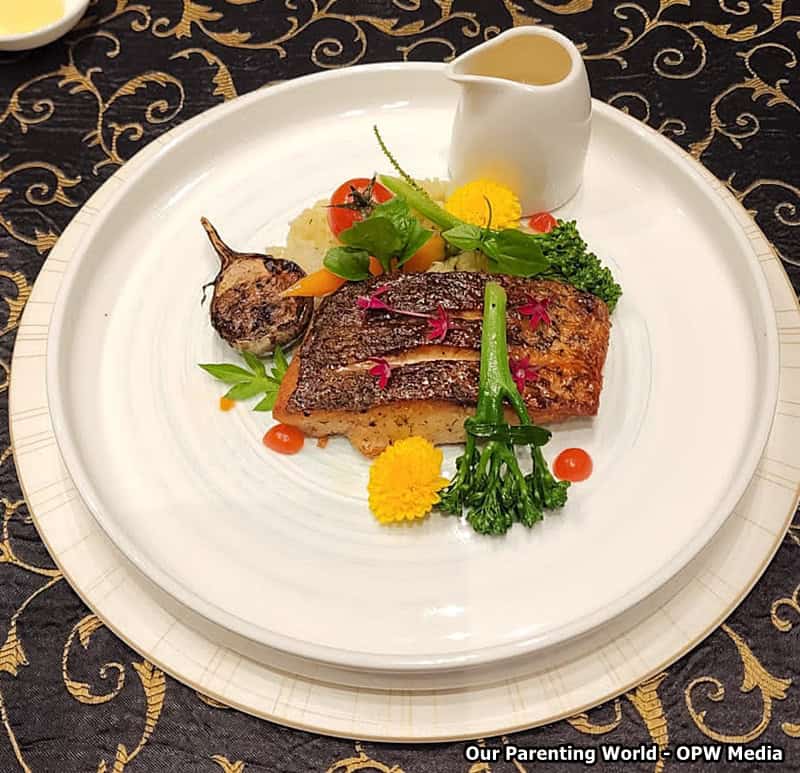 Sustainable Barramundi, Honey Soy Glaze, Cauliflower Rice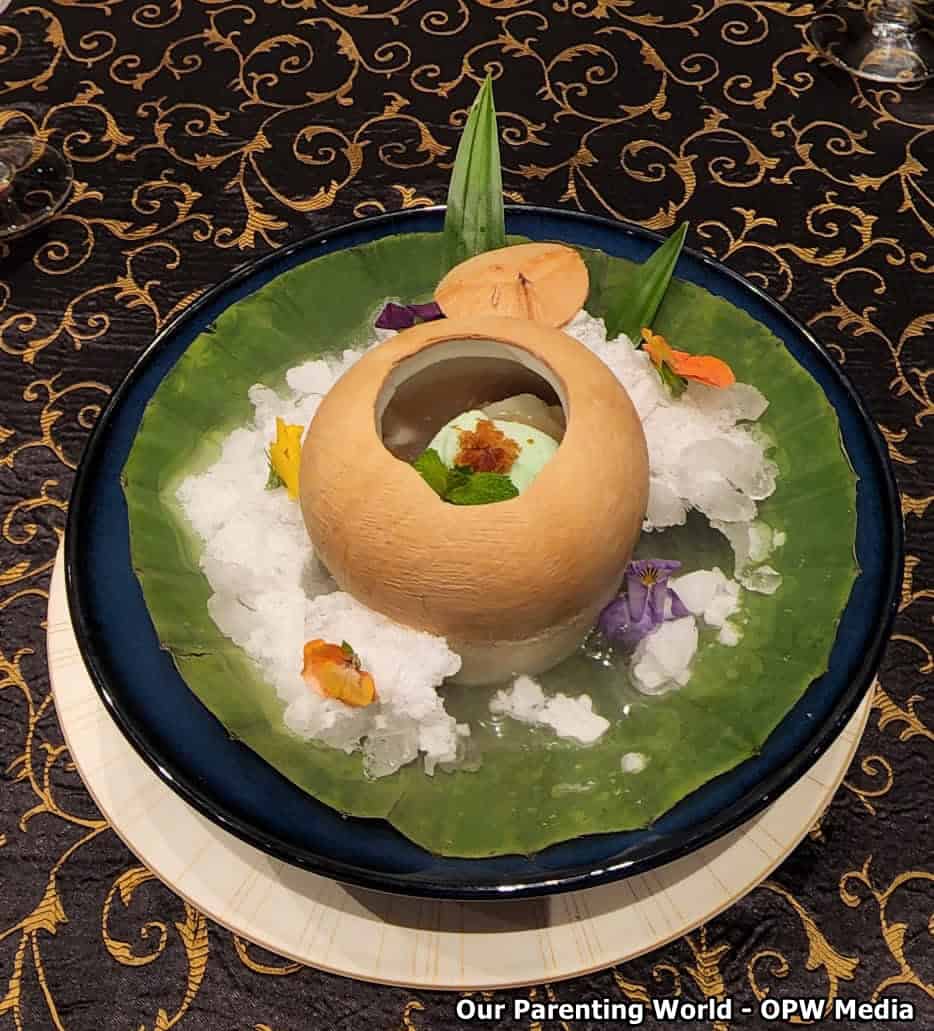 Sago with Gula Melaka in Coconut
Next, we had the Sustainable Barramundi, Honey Soy Glaze, Cauliflower Rice as our main course and followed by Sago with Gula Melaka in Coconut for dessert. We all had an enjoyable and memorable experiences after the preview and are inspired by the brand for making positive changes towards sustainable living! 
Ms. Cinn Tan, Chief Sales and Marketing Officer of Pan Pacific Hotels Group shared that "Today's consumers are growing more aware of the importance of better health and wellbeing. It is essential that we take time to re-center and practice greater mindfulness.  Even small changes in our daily lives can have a big impact on our wellbeing and the environment. Through PARKROYAL COLLECTION's Eco-Wellness experiences, we hope to inspire our guests to live well without compromising the environment." 
As a sustainable hospitality trailblazer, Pan Pacific Hotels Group is setting the standard for eco-friendliness across its portfolio, with its PARKROYAL COLLECTION brand of hotels. Their green, innovative design and practices are leading the way towards a more sustainable future.