If you would like to have a relaxing and memorable stay in Singapore, look no further, PARKROYAL on Pickering will make you feel like you are staying in paradise surrounded with 15,000 square metres of lush greenery which constitutes more than twice the total land area. It is well known in Singapore as an unique hotel-in-a-garden.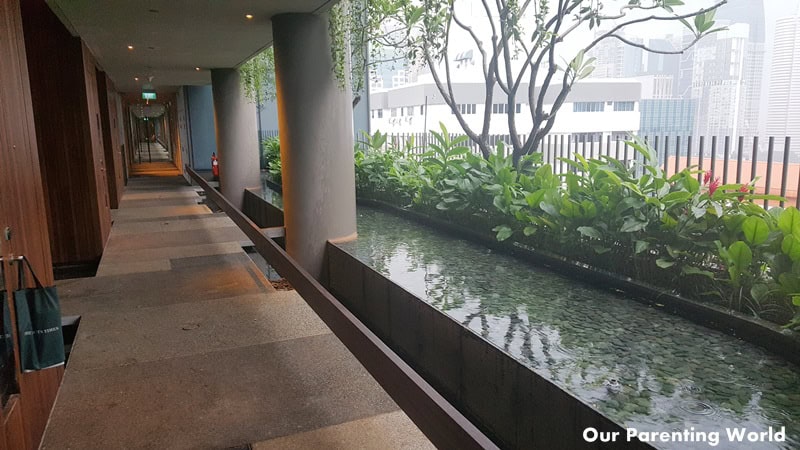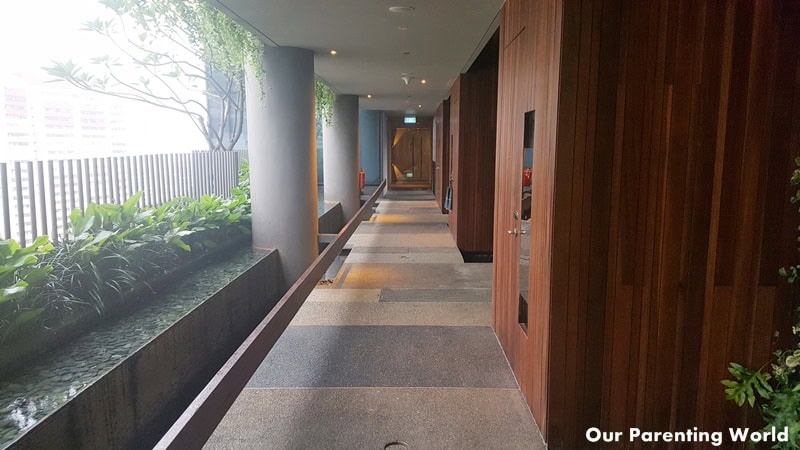 Our Parenting World team checked out the beautiful PARKROYAL on Pickering and on our way to our hotel room. We are surrounded with lush greenery, amazing view of the city skyline, wooden panel walls, soothing and relaxing sound of running water.
It is really nice to have a little water foundation at our doorstep, we feel so relax already, can't wait to check out our room!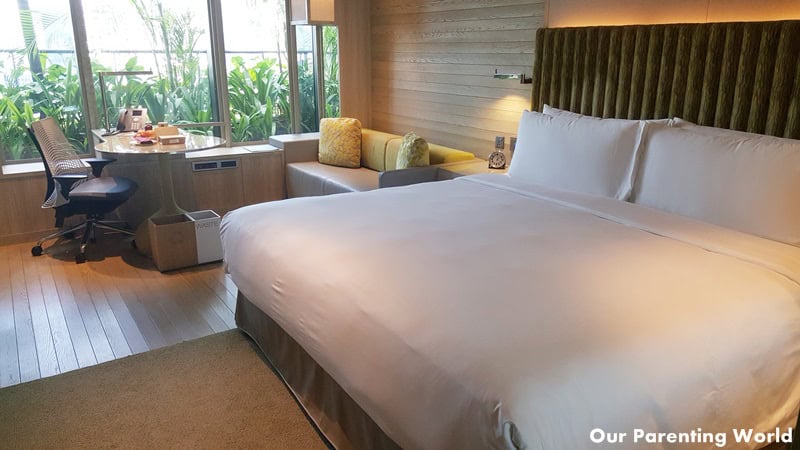 We stayed at Orchid Club Deluxe Room, upon entering our room, we are delighted to be greeted with the bright and spacious room.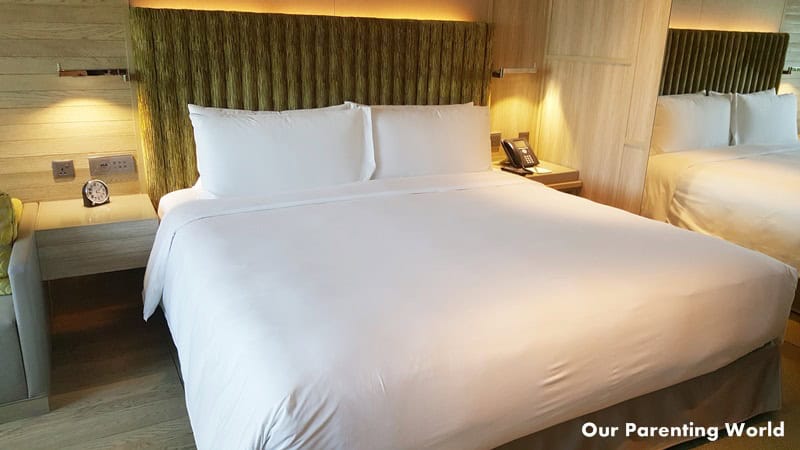 Orchid Club Deluxe Room features a comfortable king-sized bed facing a 40 inch cable television. This room is perfect for a couple who wants to spend a relaxing and cosy time together or parents who wanted to have some time off for themselves.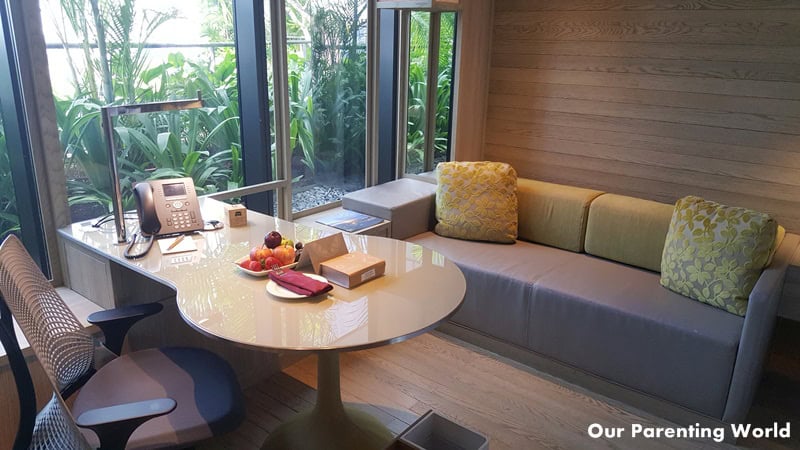 This elegant room comes with a large executive work desk with lamp, IDD telephone and voicemail and complimentary high-speed Internet. Guests can work on the desk or do your readings while enjoying a stunning view.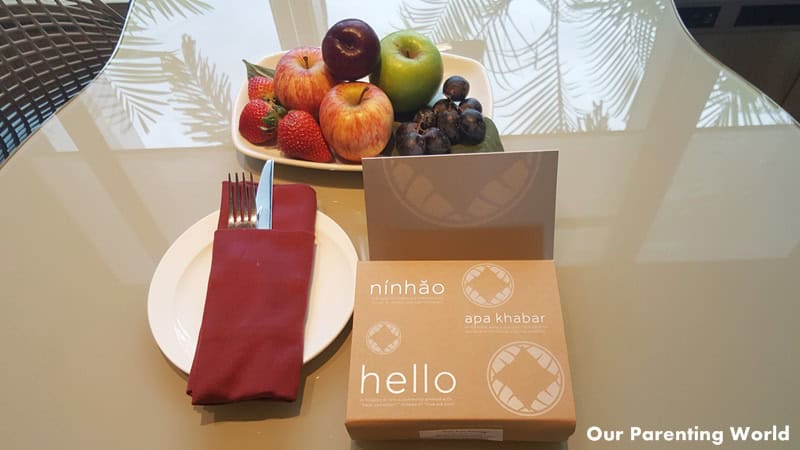 Welcome gifts from the hotel including a variety of fresh fruits and a box of  Kuih Putu Kacang (Green Bean Cookies) for the guests to enjoy. How thoughtful!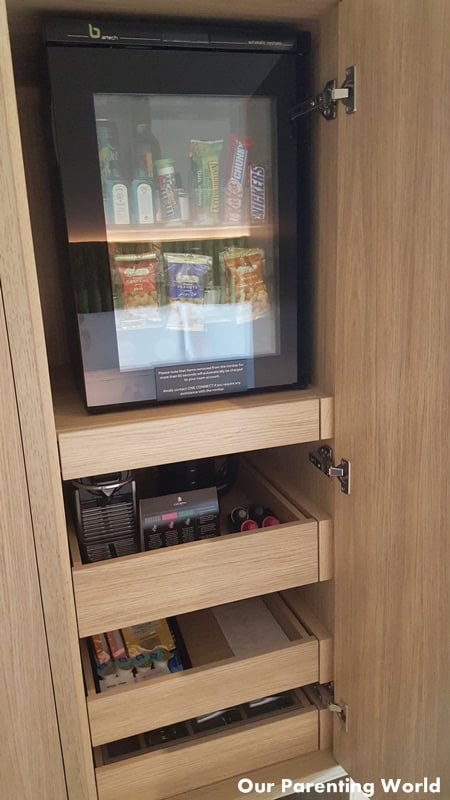 Feeling hungry or thirsty? The room comes with a well-stocked executive bar. For Orchid Room, you are entitled to complimentary non-alcoholic beverages in minibar and all items will be replenished once daily.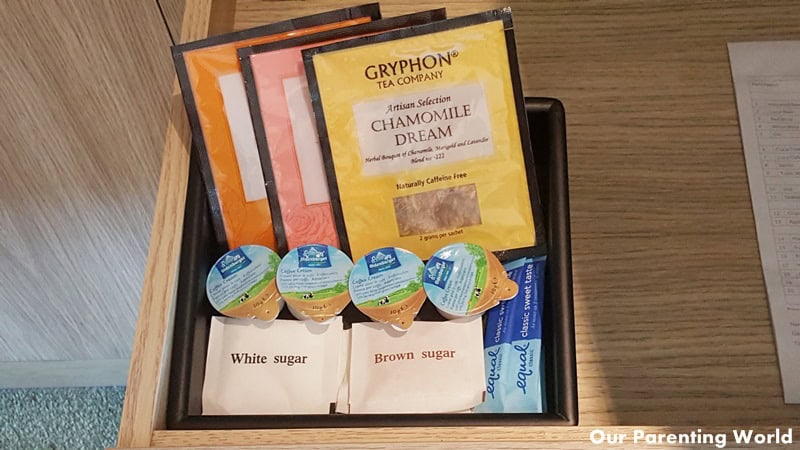 Coffee and or Tea Lovers will be delighted to know that the room comes with Nespresso coffee machine and tea making facilities. Tea bags are from Gryphon Tea Company.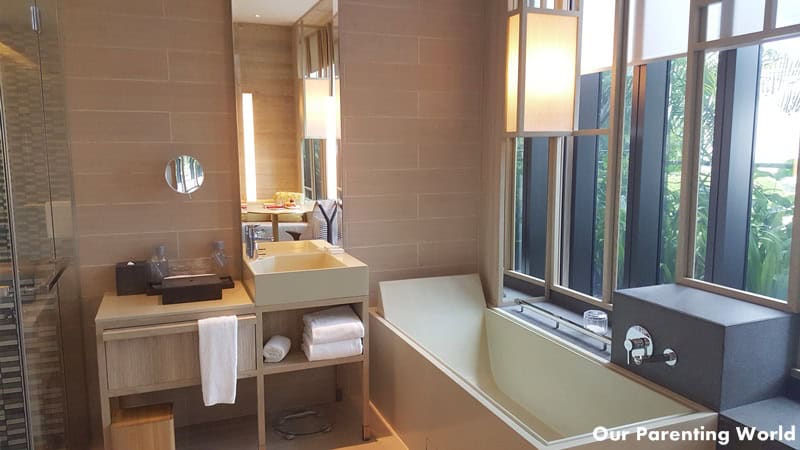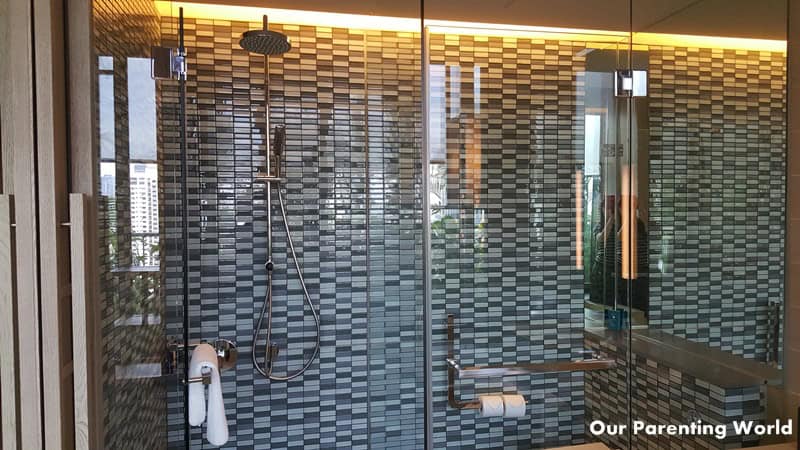 The spacious bathroom is elegantly decorated with a separate stall for rain shower and a bathtub that has an inclined backrest for a relaxing soak, bath salts is provided too.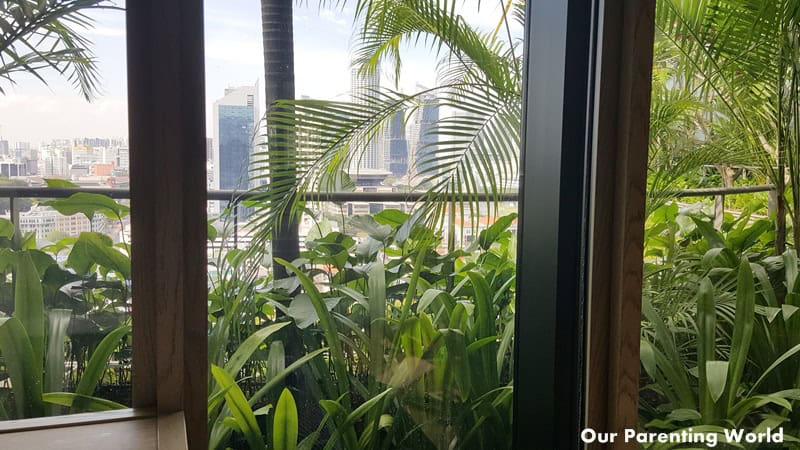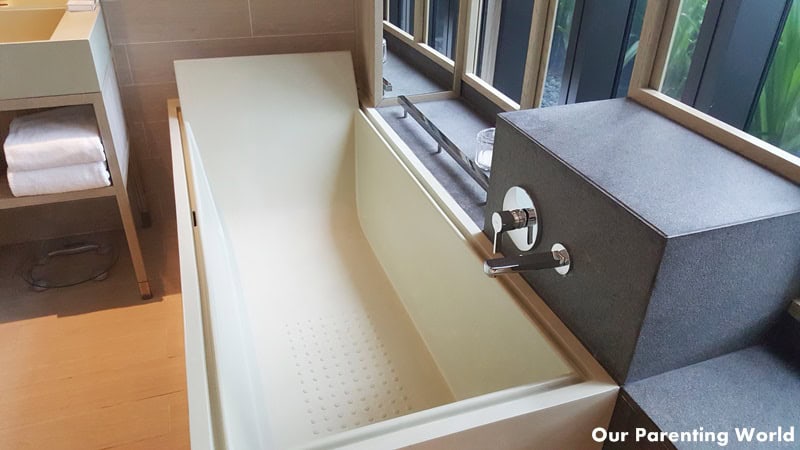 You can enjoy your bath and admire the stunning city views from the windows. The hotel's windows are not tinted to allow maximum daylight into the room. If you prefer privacy, you can roll down the blinds.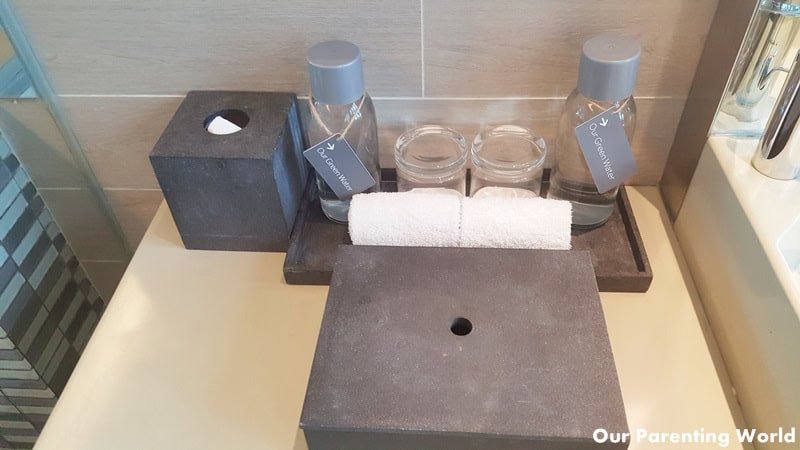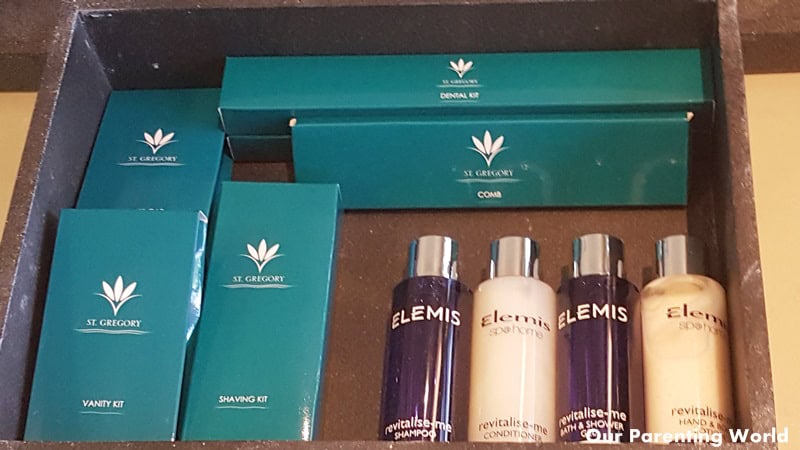 This lovely bathroom comes with ample of soft, fresh towels, refreshing bathroom amenities, bathrobes, hairdryer and bottled water. PARKROYAL on Pickering is one of the most eco-friendly hotels in Singapore. Special mention on the bottled water, the water is contained in glass bottles, the glass bottles are washed and disinfected before using it again. The hotel uses Natura system to purify the water. The water flow rate from the shower taps are also adjusted to comply with the water efficiency requirements of a Green Mark certified building. In addition, the hotel has adopted many eco-friendly measures like printing on recycled papers, recycle bins are placed in the rooms, bedsheets are not changed daily unless requested, dimming the lights, it has rainwater harvesting system and uses solar energy. 
Orchid Club Deluxe Room is located on the upper levels of PARKROYAL on Pickering and comes with the following Business, Dining and Housekeeping Privileges:
Complimentary in-room wired and wireless Internet access

Priority check-in and check-out at the Front Desk on Level One

Late check-out at 2:00pm (subject to availability)

Complimentary local calls from your room

Two pieces of laundry per room, per day, non-accumulative during your stay (excludes dry cleaning or extra services such as express service and stain removal) 

Complimentary non-alcoholic beverages in minibar (all items are replenished once daily)

Complimentary one-hour usage of Club Boardroom per room per stay (subject to availability)

20% savings on all Business Centre services

20% savings off a-la-carte items at Lime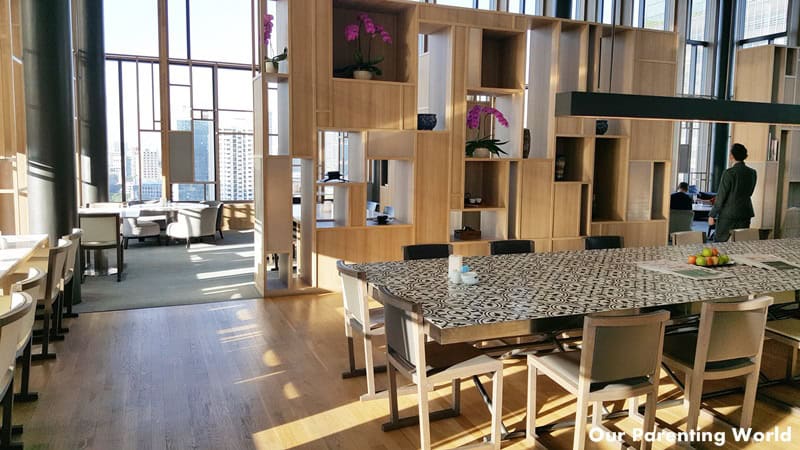 In addition, Orchid Club Deluxe Room includes access to its exclusive Orchid Club Lounge and guests can enjoy its privileges as follows: 
Access to the Orchid Club Lounge at Level 16 from 6:30am to 11:00pm (last order at 10:30pm)

Complimentary welcome drink (non-alcoholic)

All-day refreshments (non-alcoholic)

Champagne breakfast from 6:30am to 10:30am

Afternoon tea from 2:00pm to 4:00pm

Evening cocktails from 6:00pm to 8:00pm

Exclusive access to outdoor rooftop terraces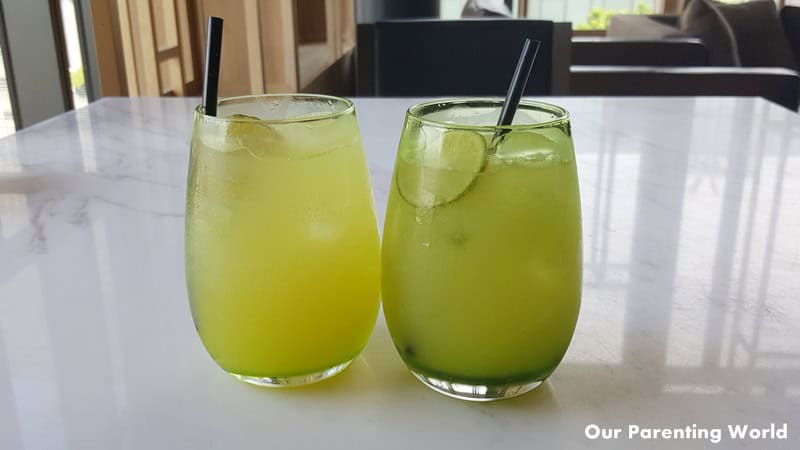 While you are at PARKROYAL on Pickering, you must try its signature limemade welcome drink which is perfect to cool you down on this hot weather. This refreshing non-alcoholic drink is a concoction of freshly squeezed lemon, lime, calamansi juice, infused with kaffir lime gomme, fresh kaffir leaves, sparkling soda and is served as a welcome drink to all hotel guests.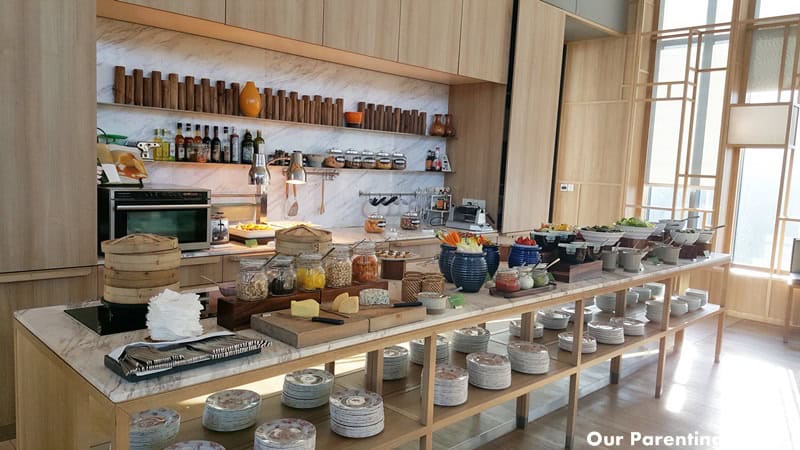 Enjoy your food and drinks at this beautifully decorated cosy lounge facing serenic views of central Singapore. Special mention to the staff at PARKROYAL on Pickering and staff at the Orchid Club Lounge, we are very impressed with their friendly and warm personality always checking on the guests making sure that we are alright and whether we need anything. All of us felt so welcome by their dedicated and passionate services!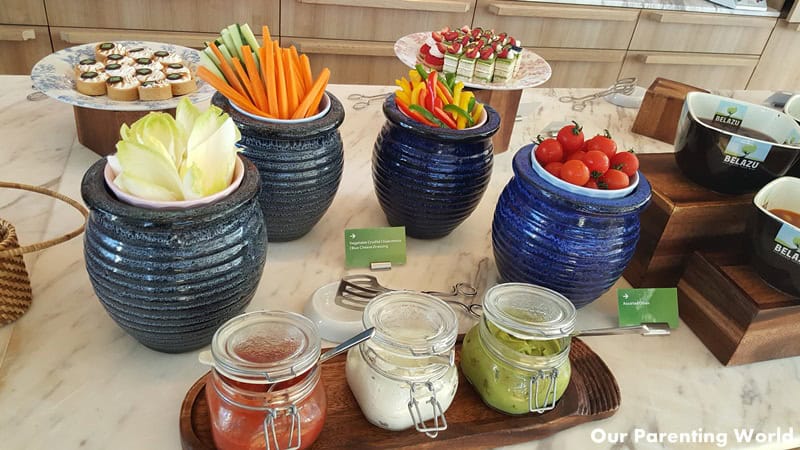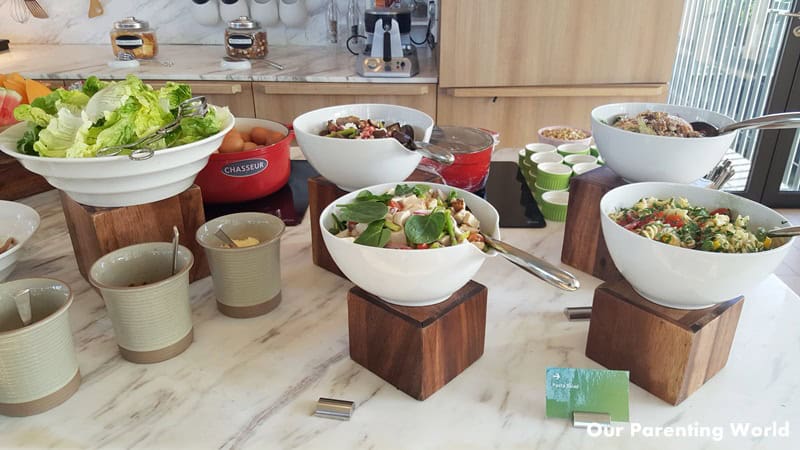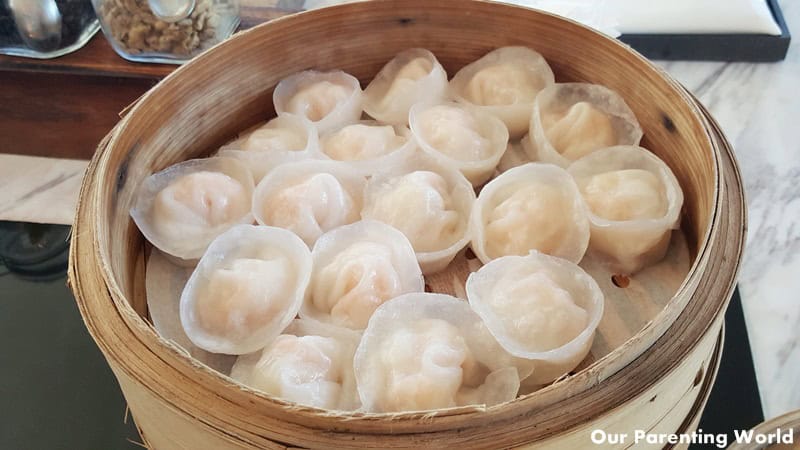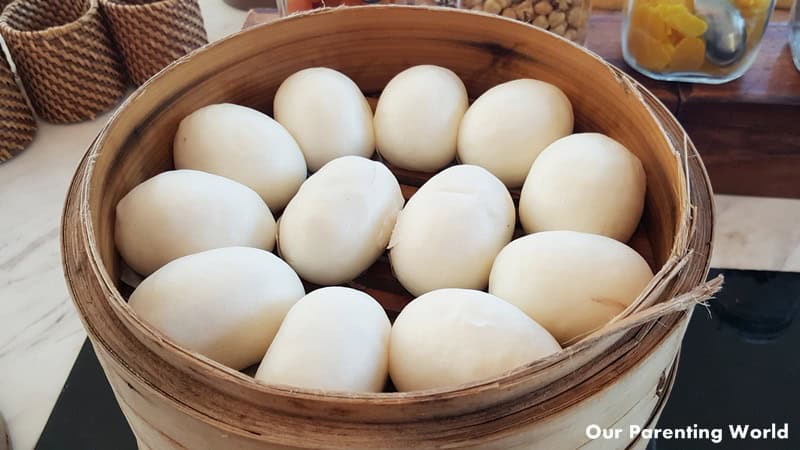 We checked out the Orchid Club Lounge during the evening cocktails session from 6:00pm to 8:00pm where there is a wide array of food from assorted fresh salads, yummy Tim Sum, savoury hot snacks, pastries and cakes.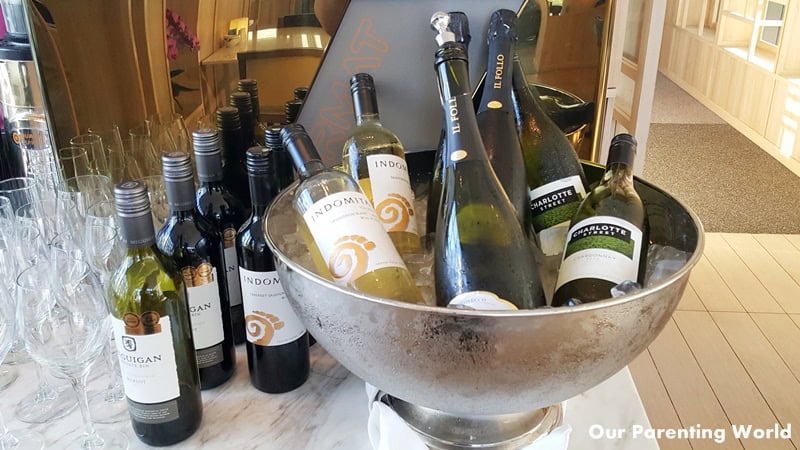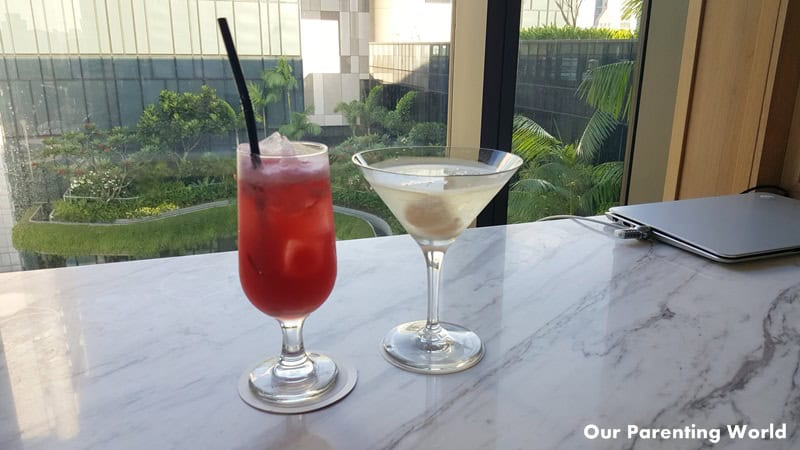 If you would like to have some wine and or cocktails, you can indulge and relax with your preferred alcoholic drink during the Evening cocktails session at the lounge.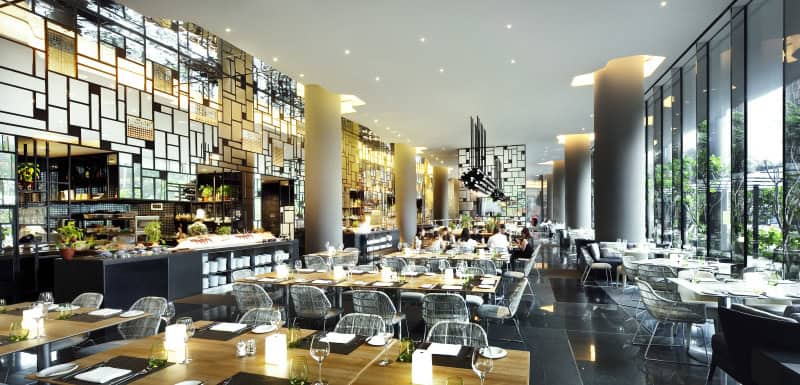 Photo Credit: Patrick Bingham Hall (Dining at LIME, PARKROYAL on Pickering)
Rise and Shine to a sumptuous breakfast spread at LIME restaurant situated at the ground level of the hotel. LIME is an unique open-kitchen concept restaurant serving a delightful mix of Asian and International flavours.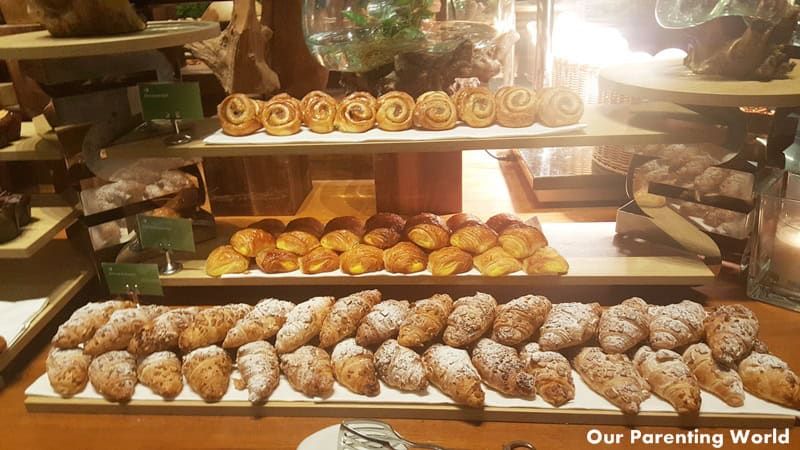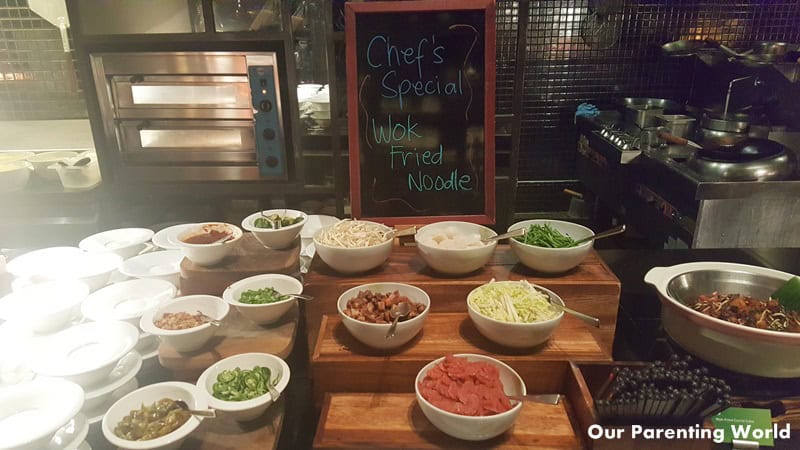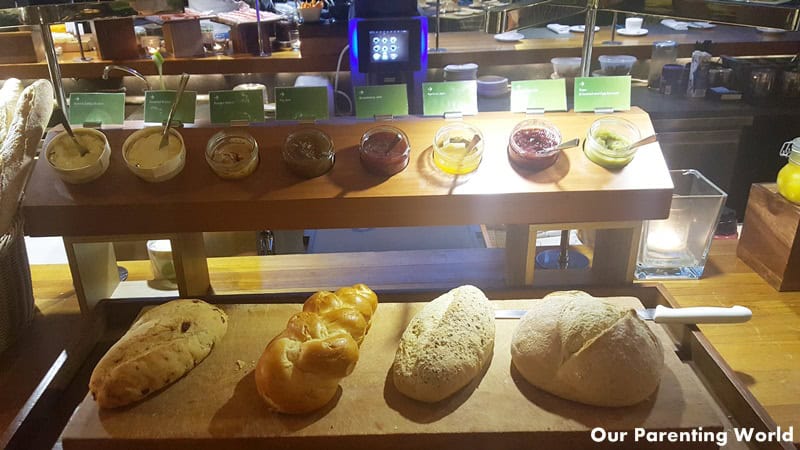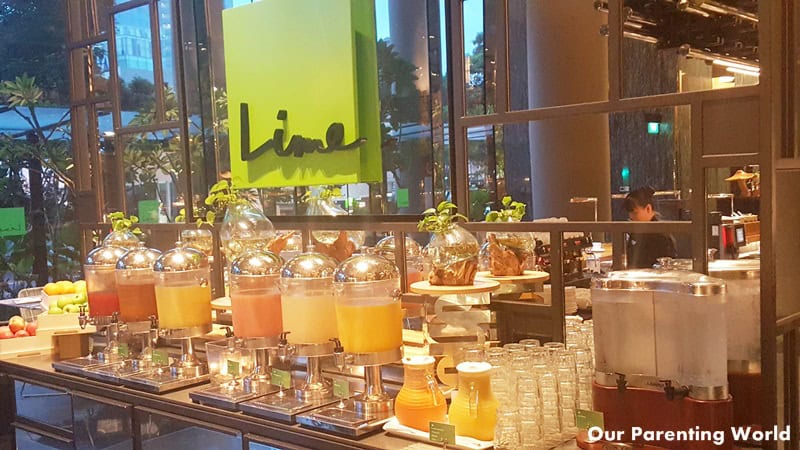 Diners will be spoilt for choice with such a wide variety of delicious spread from local, Southeast Asian and international culinary delights using the freshest ingredients and chefs' impressive cooking skills at LIME. Quest your thirsts with an assortments of fresh and healthy juices. 
Breakfast (Monday to Friday) – 6:30am to 10:30am
Breakfast (Saturday and Sunday) – 6:30am to 11:00am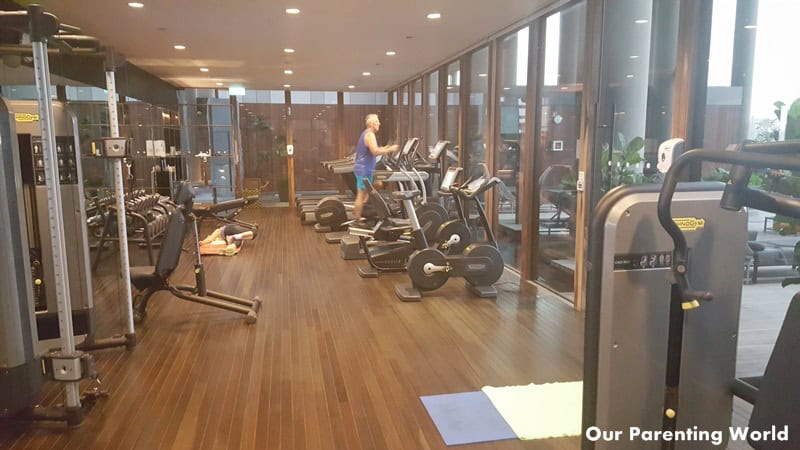 Exercise away and burn your calories at the hotel's fitness & recreational facilities located at Dedicated Wellness Floor on Level Five and opening hours from 6am to 10pm. The facilities include steam room and jacuzzi. 
Guests can also indulge in holistic body and beauty treatments at the St. Gregory spa located at the same floor.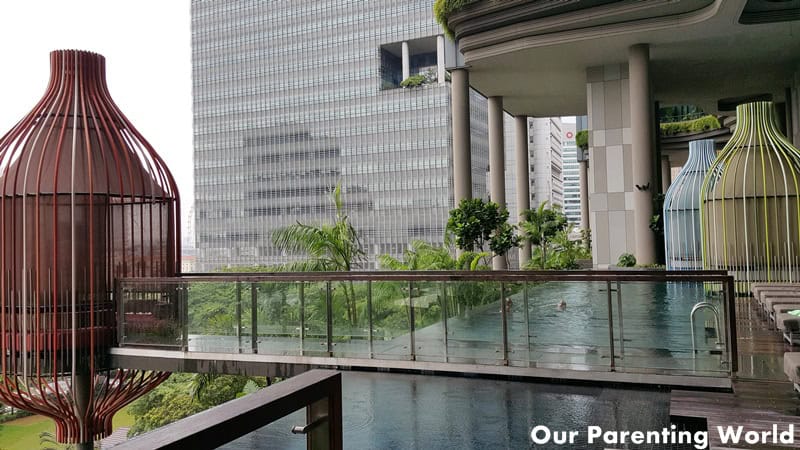 Relax and take a stroll at the beautiful 300-metre garden walk and enjoy swimming at its Infinity Pool.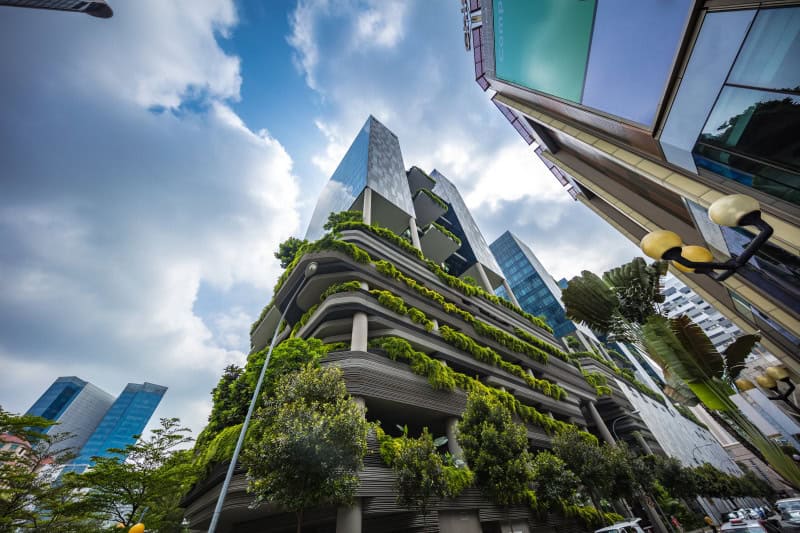 Photo Credit: R. Kubitza (PARKROYAL on Pickering)
The hotel has 367 hotel rooms and suites, is beautifully designed with nature-inspired finishes and abundant natural light. The hotel is conveniently located at Chinatown and just minutes away from the Central Business District and Marina Bay, guests are able to explore and discover Singapore's diverse cultures within walking distance to Chinatown and to Sri Mariamman Temple, the oldest Hindu temple in Singapore, visit the chic bars and cafés in Ann Siang Hill to the modern-day establishments in old, colonial-style shophouses. In the evenings, guests can walk to the waterfront at Clarke Quay and Boat Quay for a host of entertainment and dining options. 
PARKROYAL on Pickering is a perfect getaway for couples who want to spend some time together for a romantic and enjoyable staycation in an oasis of green at Singapore's iconic hotel.
Additional Information: 
PARKROYAL on Pickering, a PARKROYAL Collection hotel
3 Upper Pickering Street,
Singapore 058289
Tel: +65 6809 8888
Toll-Free: 0800 835 715
To go to PARKROYAL on Pickering's website, please click HERE. 
To find out more about PARKROYAL on Pickering, please follow the hotel's social media as follows:
· Instagram – @parkroyalpickering #parkroyalpickering
· Facebook – https://www.facebook.com/Parkroyal.Pickering
· Twitter – @PARKROYAL-Pick