Singapore's contemporary footwear brand, PAZZION established in 2002, is well-known for offering good quality and affordable collection of leather shoes and handbags to women and children. PAZZION has opened its first cafe, PAZZION Café at Jewel Changi Airport after a year of planning and putting it into action.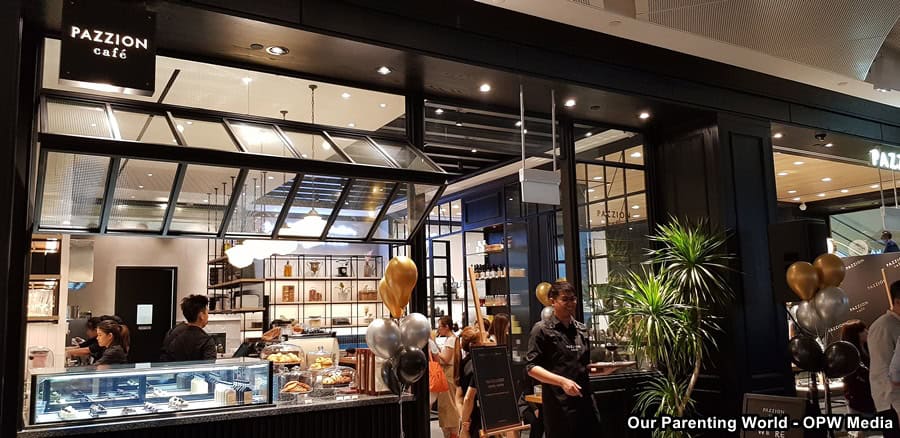 Shoppers while shopping for shoes, you can dine at the PAZZION Café which is located just besides PAZZION boutique. This cosy and stylish cafe has been tastefully designed in monochromatic tones of black and white, peppered with grey and gold, to complement the sleek aesthetics of the retail boutique. The 45-seater, modernly chic cafe also gives off a hint of nostalgia exuding from the vintage soft furnishings placed within the space.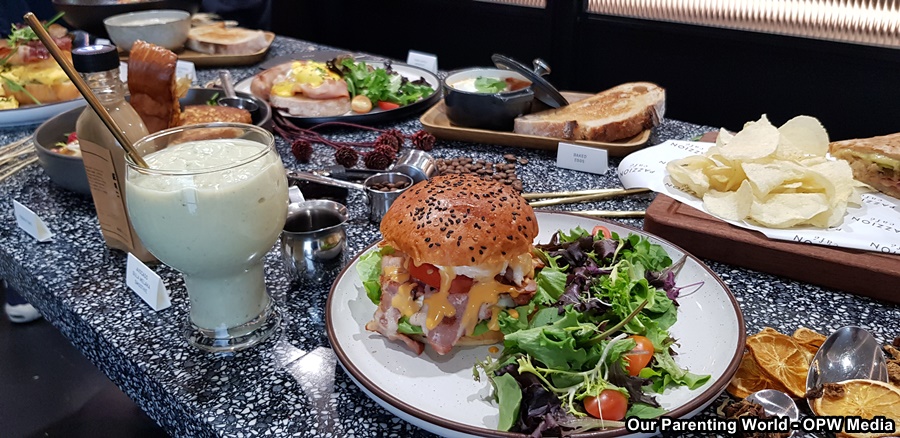 Diners can look forward to indulge in a wide variety of delectable dishes from starters, mains to desserts at PAZZION Café . Each ingredient is carefully selected for the specially curated menu without compromising on quality, taste and presentation. Here's the highlights of some of the food choices at PAZZION Café as follows: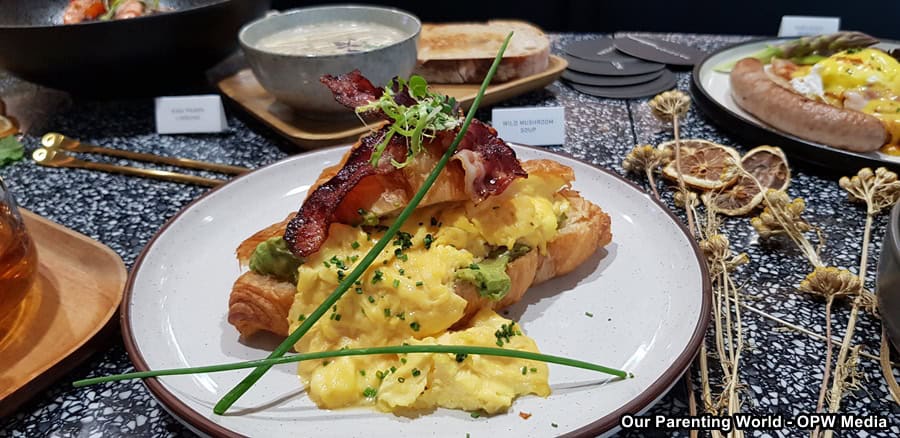 Stuffed and Flaky $16
If you love to eat eggs, you will enjoy this sweet and flaky croissant that is generously stuffed with soft, moist scrambled egg and generous spread of avocado.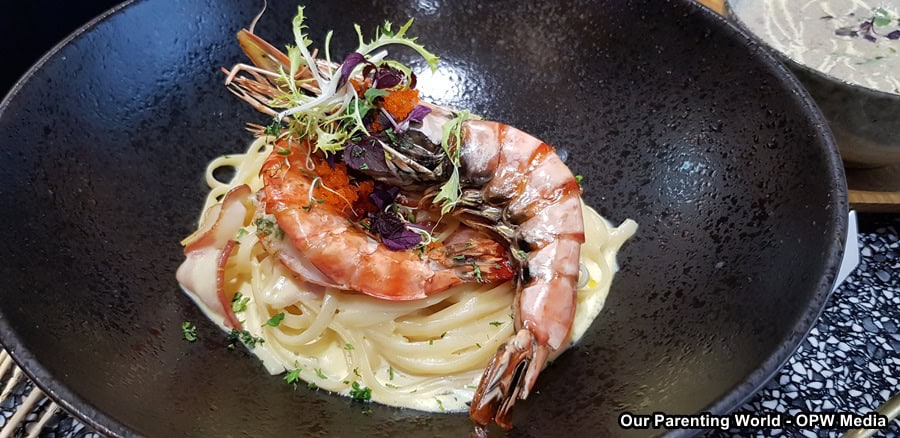 King Prawn Linguine $22
Seafood lovers will enjoy this perfectly grilled King prawns sitting on top of a generous portion of linguine coated with rich, creamy sauce and golden fish roe that burst with each mouthful.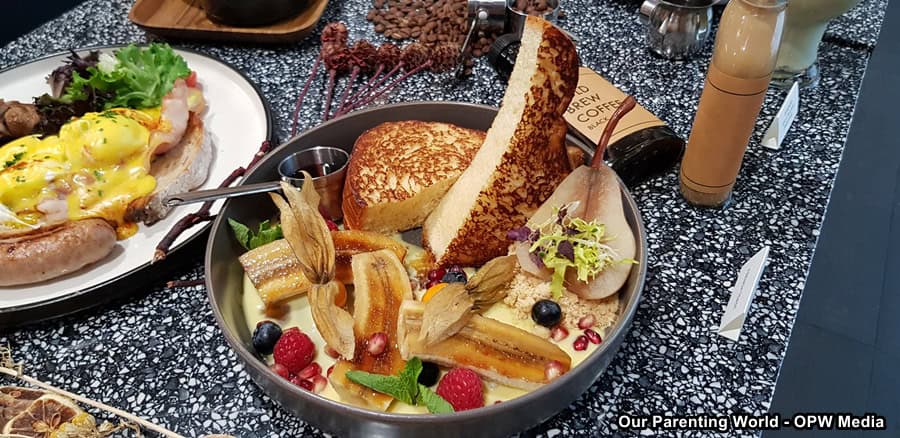 French Toast $17
This delightful dish comes with two thick slices of fluffy French brioche butter-toasted to perfection and served with a refreshing poached pear and caramelised banana slices in a bed of fresh berries, crunchy cookie crumble and light anglaise sauce.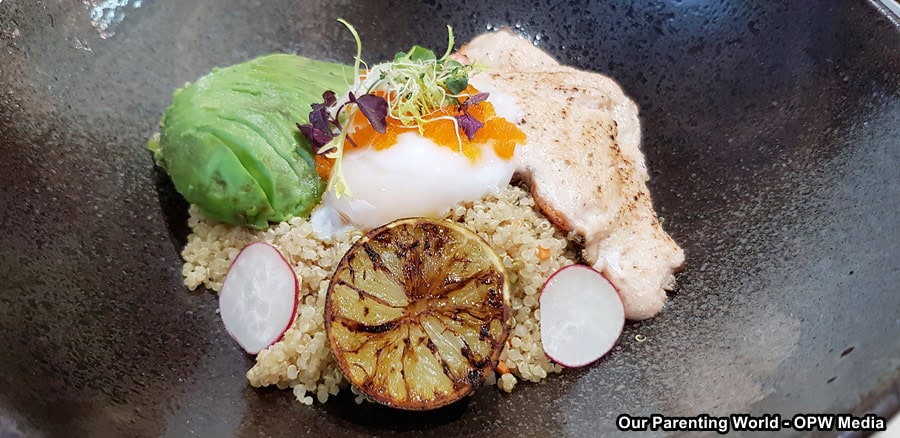 Quinoa Bowl $18
This dish is a must-try for the health conscious, served in an earthen bowl which exudes a zen vibe, the bed of protein-packed quinoa is layered with lightly grilled salmon, freshly sliced avocado and topped off with a poached egg where the yolk oozes out beautifully to mix with the delicious grains of quinoa. So yummy and healthy! 
Tom Ng, Founder of PAZZION shared that "We are delighted to embark on a new milestone in our business with the launch of PAZZION Café in Singapore, the first of its kind, to provide our customers with a much needed cosy spot to rest their feet while enjoying our specially-curated menu of delectable eats as well as a good cup of coffee!"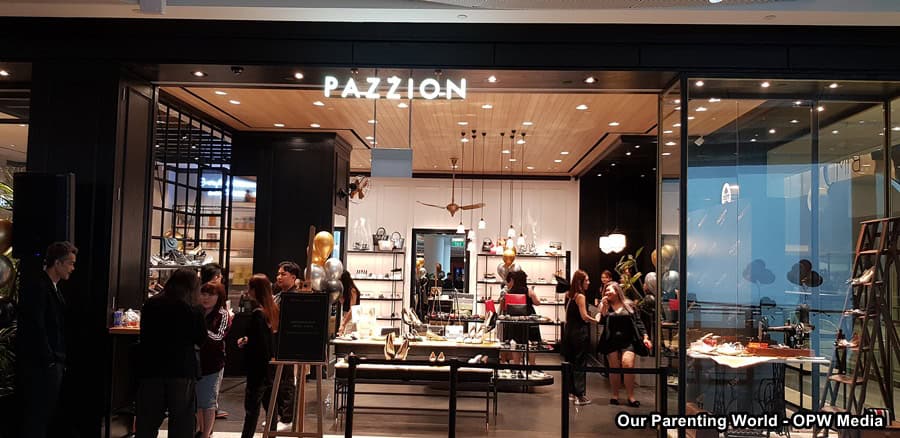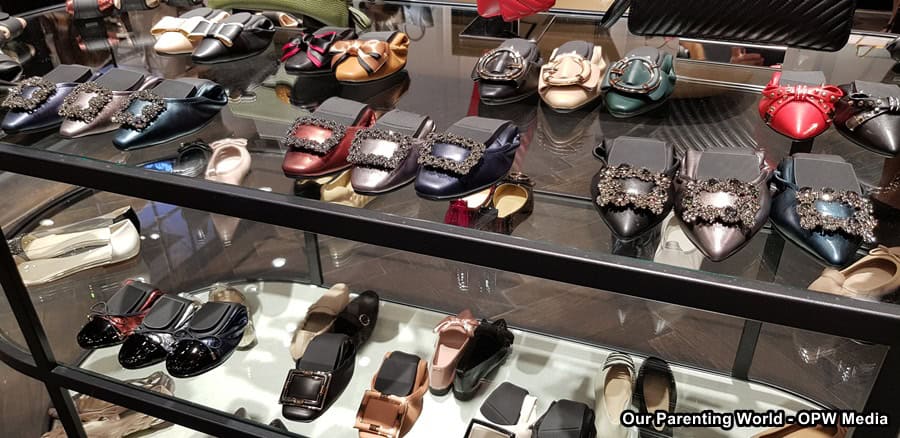 PAZZION's ninth store at Jewel Changi Airport, spanning a total floor space of over 2,000 square feet welcomes shoppers with its signature sleek and sophisticated aesthetics in a palette of black, white, grey and brown hues. It is furnished with vintage-style hanging lights and antique goldpainted fans, the grey grid floor, brass inlay and trimmings, warm neutral coloured sofa stools come together to add warmth and cosiness to the store ambience. 
For this Spring / Summer 2019, PAZZION has chosen a contemporary industrial theme by using distinctive and eye-catching elements of striking yellow pipes to disparate from its usual design.
The warm summer, much-needed escapade from the bustling metropolitan life, as well as, the irresistible call of urban reverie are the main inspirations behind PAZZION's Spring/Summer 2019 story. With a focus on a contemporary lifestyle, PAZZION welcomes this new season with five different themes – Neutral Grace, Bling-Tastic, Edgy Elegance, Pops of Colour and Queen of Style; with designs launched in store twice a week.  Discover the campaign at PAZZION.com. 
The sunny and warm colours of these versatile shoes are great for work days and date nights, the weekday dinners or weekend round of cocktails.
Good news for mummies who like to dress their mini-me in similar stylish footwear, there are also a variety of options for twinning moments.
PAZZION's Spring / Summer 2019 Collection is now available at all PAZZION stores and on PAZZION.com. 
PAZZION x PAZZION Café 
Venue: Jewel Changi Airport, #B1-243/244
Customer Service Hotline at Tel +65 6742 1211 (Monday – Friday, 9am – 6pm)
Email: [email protected]
To find out more about PAZZION, please visit the following:
Website: https://www.pazzion.com
Facebook: https://www.facebook.com/Pazzionofficial
Instagram: @pazzionofficial @pazzioncafe
Official hashtag: #PAZZION #PAZZIONOfficial #PAZZIONshoes #PAZZIONcafe