Ladies, are you looking for good quality, stylish and comfortable shoes?
Look no further, you will fall head over heals with Singapore's quality home-grown shoe label PAZZION's newest store located at the heart of Singapore's most iconic luxury lifestyle destination, The Shoppes at Marina Bay Sands. This is PAZZION's eighth store that is elegantly decorated with grey marble, brass inlay and trimmings, spanning over 800 squarefeet space.
We are pleased to meet Tom Ng, the founder of PAZZION recently at its new store official launch at Marina Bay Sands. He shared that "We're ecstatic to announce the official opening of our latest retail outlet in Marina Bay Sands, one of Singapore's largest luxury shopping malls. It's a huge milestone for us to stand side-by-side with international luxury brands, as well as popular emerging labels in both runway and street fashion. Keep a lookout for PAZZION in the new year as we take the brand to greater heights in both local and international markets."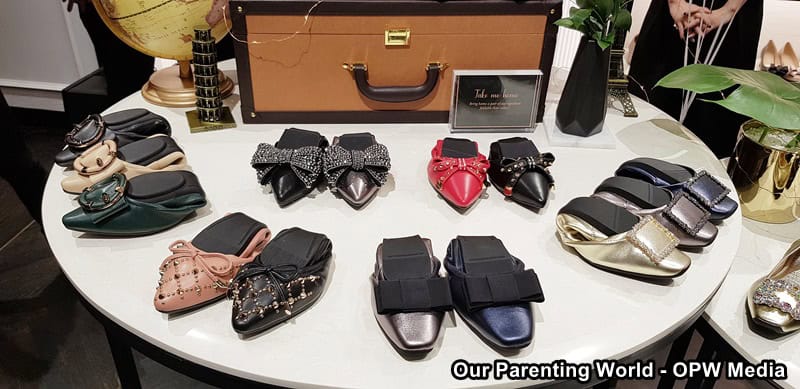 We really love PAZZION's beautiful and stylish foldable flats that are so versatile that we can fold and easily carry them in our bags wherever we go.
The shoes are comfortably padded and ladies will be excited with such a wide range of fashionable and elegant designed foldable flats to choose from! They are perfect to match any outfit or style, definitely a must-haves for ladies!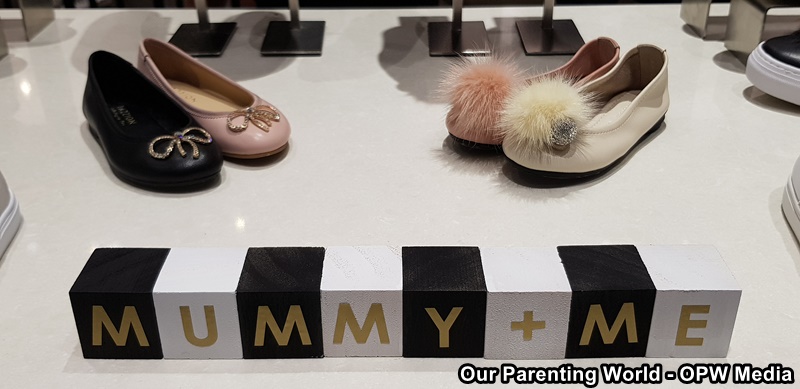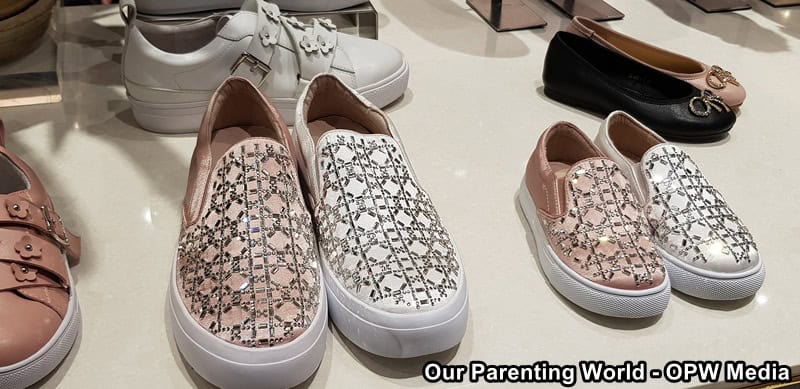 PAZZION has an adorable Mummy + Me collection that is great for Mummies to slip on these soles that are available in identical mini sizes also known as PAZZION Minis for that perfect Instagram moment. Choose from a wide range from timeless classics to adorned sneakers with floral motifs, these Mummy + Me collection shoes are great for any pairing, and suits any occasion or mood. Visit the store today and glam up with your child!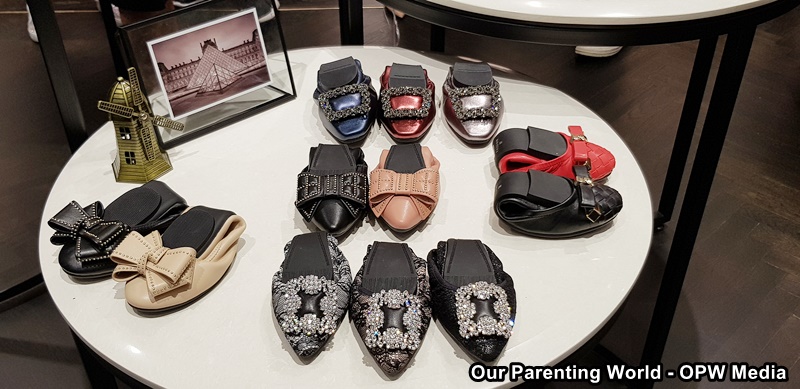 PAZZION is born in 2002, caters to the modern sophisticate who values both taste and craftsmanship. Each shoe, from sandal to heel, ballerina flat to bridal heel, is made from quality calf leather and lambskin, and is engineered to bring the best in style and comfort. PAZZION has stores in most major retail malls across Singapore, with its flagship outlet in Wisma Atria. Internationally, PAZZION's presence can be found in Brunei, Cambodia, China, Indonesia, Japan, Malaysia, Myanmar, Thailand, Vietnam and on PAZZION.COM.
PAZZION's new store is located at:
10 Bayfront Avenue #B2-91 Singapore 018956
Opening hours: Sunday to Thursday (incl. PH): 10:30am to 11:00pm, Friday to Saturday (incl. Eve of PH): 10:30am to 11:30pm
Contact: 6876 9131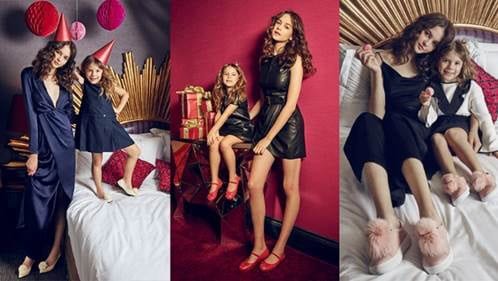 In addition, inspired to celebrate the lovely bond between a mother and her princess, PAZZION's adorable 'Mummy + Me' collection is specially designed for all stylish duos. With an array of matching footwear designs, mummies can now coordinate their looks with their daughters for a playdate in the day or a dinner party in the night – great for any type of occasion!
Chic mummies can choose from sophisticated ballerina flats to classic short heels and sporty sneakers, while the little ones can don on matching PAZZION Minis to follow in their mummies' footsteps. Visit PAZZION's stores to find out more, for more details, please visit its website at https://www.pazzion.com/
We'll be showcasing the new designs from the brand as well – e.g. twinning Mummy + Me shoes.