Gourmet Food Lovers, Good News!
In the month of March and coming April, Peach Blossoms at Marina Mandarin Hotel, the celebrated Chinese restaurant will continue to delight your taste buds featuring Peking Duck Delights (March) & Boston Lobster (April) in their menu.
Our Parenting World Team visited Peach Blossoms to try out its set menu featuring the following dishes: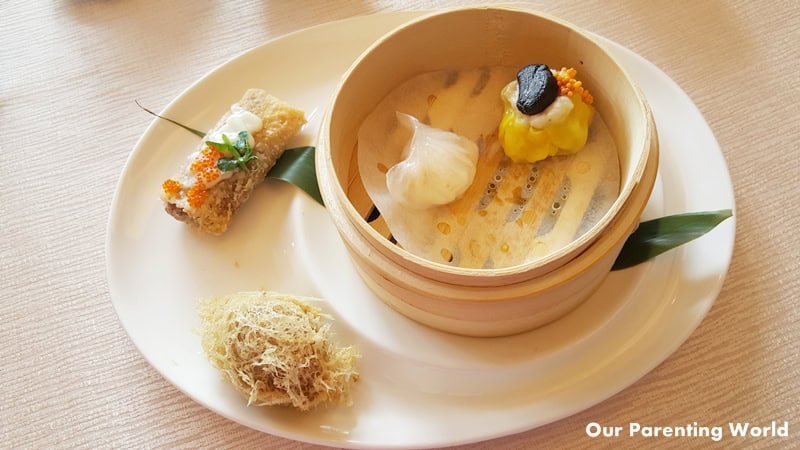 Imperial Four Dim Sum Combinations
This sumptuous, pleasing and attractive selection of dim sum consists of Steamed Prawn Dumpling with Bamboo Shoots, Steamed Pork Dumpling with Black Garlic, Deep-friend Yam Dumpling filled with BBQ Honey Pork and Crispy Cod Fish Roll with Wild Mushrooms.
Each of these delectable piece of dim sum is a delight to pop into your mouth!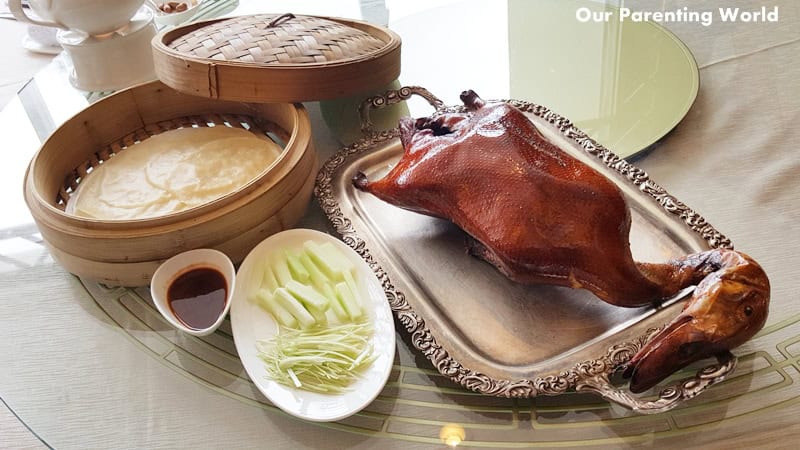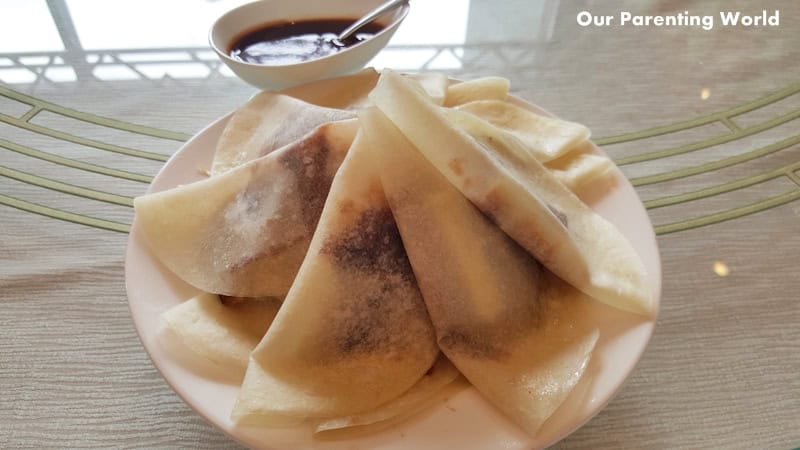 Barbecued Peking Duck
This Peking Duck is well barbecued with crispy roasted skin on the outside and the meat inside remains moist and tender. Wrapped the duck meat in the soft white crepe together with fresh cucumber, scallion and sweet sauce, this is absolutely delicious!
Enjoy Peking Duck at Peach Blossoms, at a very special price of $48++ per duck now available from 13 February to 31 March 2017. 
Double-boiled Kampung Chicken Soup with Chinese Herbs
We love this bowl of hot and comforting soup that is flavourful and nutritious! A good bowl of delicious soup never fail to perk us up!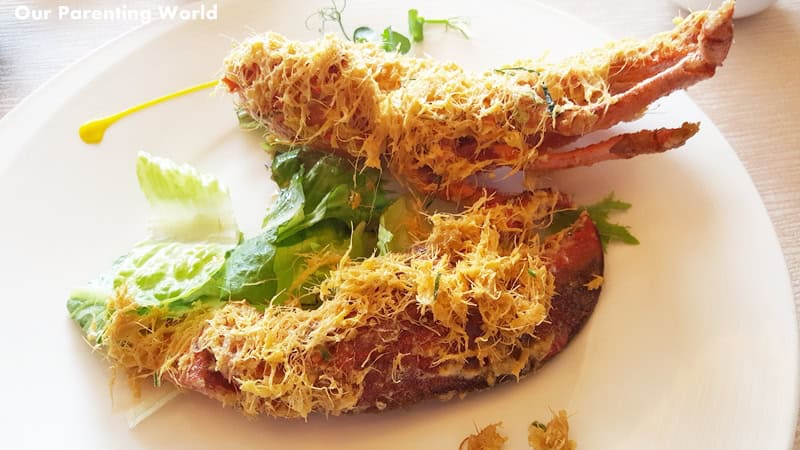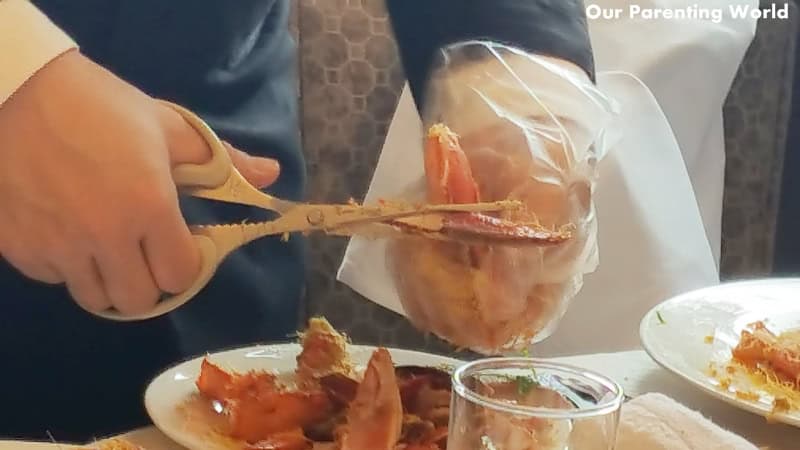 Stir-fried Boston Lobster with Golden Stripe and Oatmeal
Who doesn't like Lobster? At Peach Blossoms, the lobsters are generously coated with oatmeal and stir-fried with fried egg white. 
The lobster meat is so fresh, succulent and full of flavour! The waiter will also help you to remove the shell so that you can eat the meat easily without dirtying your fingers. How nice and thoughtful! 
Boston Lobster Promotion at Peach Blossoms from 1st April to 30 April 2017
Diners can choose from 7 cooking styles to enjoy your lobster under this promotion, they are as follows:
1) Deep-fried with Crispy Golden Cereal 
2) Baked with Salted Egg and Cheese 
3) Baked with Black Truffle in Supreme Stock 
4) Deep-fried and coated with Mayo and Mixed Nuts 
5) Baked in "Portuguese" Style 
6) Stir-fried with Chill Paste 
7) Baked with Creamy Custard Pumpkin Sauce 
Boston Lobster is sold at $11.80++ per 100g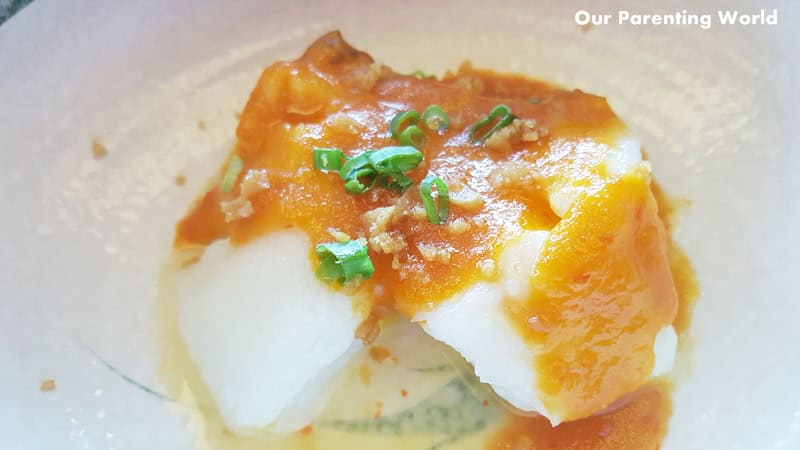 Steamed Silver Cob with Spicy Bean Sauce
The cob fish is so soft that melts in your mouth and as it is cooked with spicy bean sauce, it can be rather hot and spicy. Good for those who like to eat spicy food, you will find it deliciously, spicy good!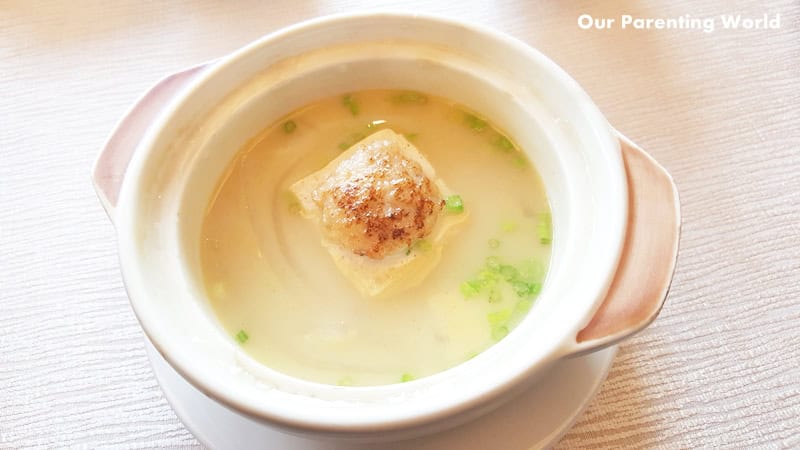 Steamed Bean Curd stuffed with Minced Pork in "Chao Shan" Style
"Chao Shan" Style is refined and yet subtle. This is a light dish and you will enjoy the softness of the bean curd combined with the flavourful minced pork.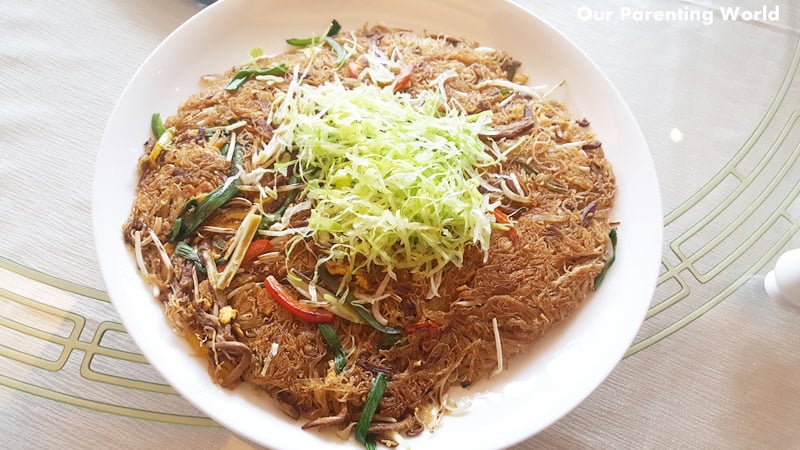 Pan-fried Rice Vermicelli and Glass Noodles with Shredded Duck Meat
The duck meat from the Barbecued Peking Duck is put into good use in this dish. This dish has been deliciously pan-fried with a good mixture of glass noodles and vermicelli together with the tasty meat.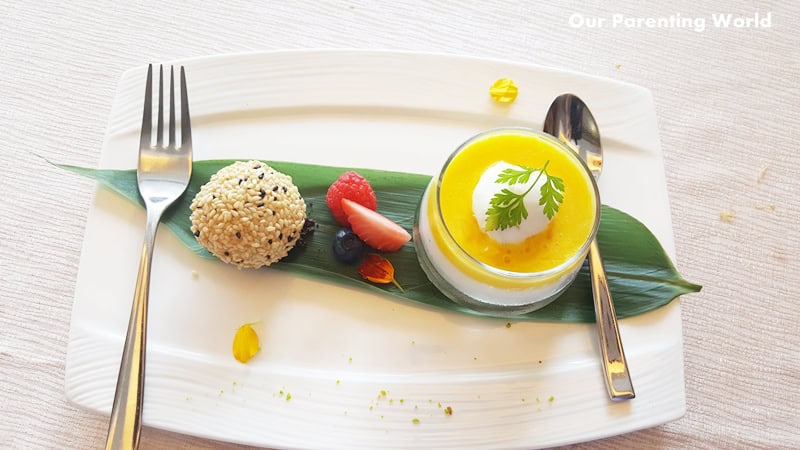 Duo Dessert Combinations
Diners will be pleased to indulge in this sweet-savoury-salty combination consisting of Chilled Coconut Jelly with Mango Puree served with Coconut Ice cream and Deep-fried Glutinous Rice Ball filled with Custard and Salted Egg Yolk. What a good way to end a satisfying and delicious eight course meal. 
Visit Peach Blossoms at Marina Mandarin Singapore and indulge in its Peking Duck Delights in March & Boston Lobster promotion in April!  
Peach Blossoms 
Marina Mandarin Singapore 
Level 5, 6 Raffles Boulevard Marina Square, Singapore 039594
Operating Hours:
Monday – Friday
Lunch: 12.00pm – 3.00pm
Weekend Lunch (Saturday, Sunday & Public Holidays)
11.00am – 3.00pm
Daily
Dinner: 6.30pm – 10.30pm
Reservations: (65) 6845 1118
Email: [email protected]
Please click HERE for more information.