Grand Hyatt Singapore known as one of the top 5 star hotels in Singapore is conveniently located at the start of Orchard Road. The fine hotel is the home to Pete's Place, an award-winning authentic Italian restaurant which is also one of best Italian restaurants in Singapore.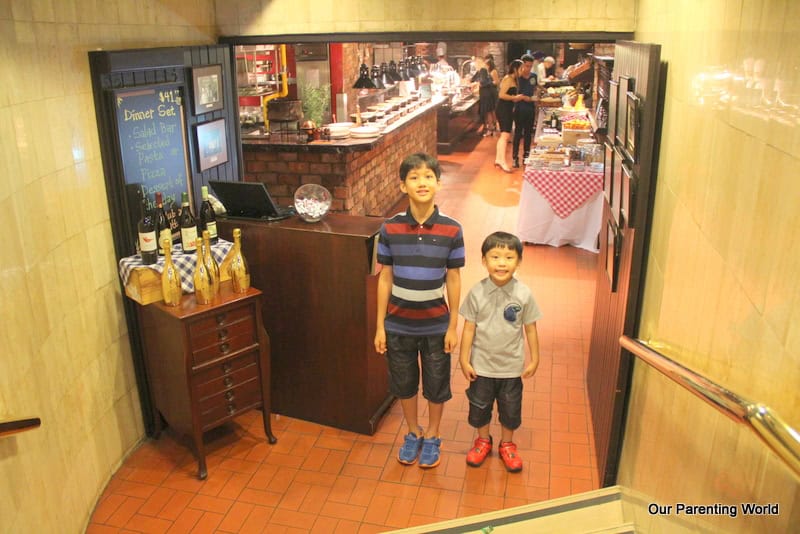 If you are looking for a family-friendly and cosy place to enjoy authentic delicious Italian cuisine, Pete's Place will be the ideal place to bring your family and friends to indulge in good food in a warm and comfortable friendly environment.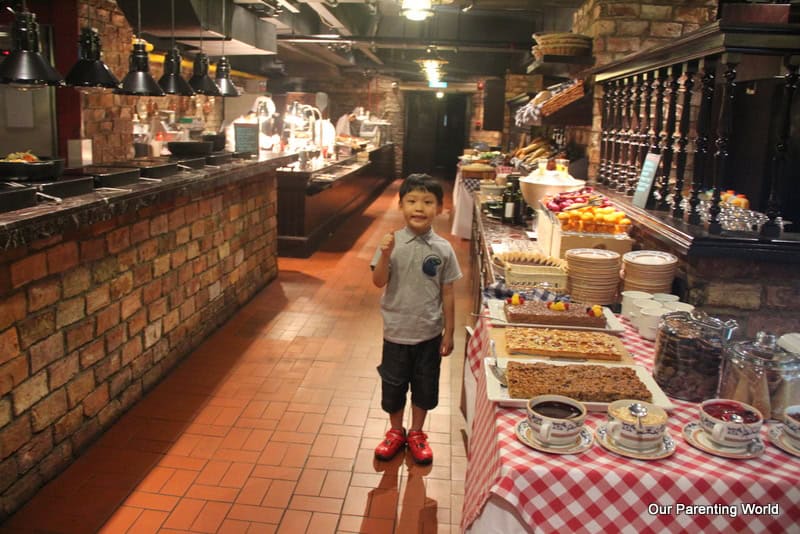 We visited Pete's Place for its Sunday brunch where diners can look forward to enjoy a wide variety of authentic Italian all-you-can-eat buffet. 
Pete's Place Sunday brunch starts from 11:30am till 2:30pm.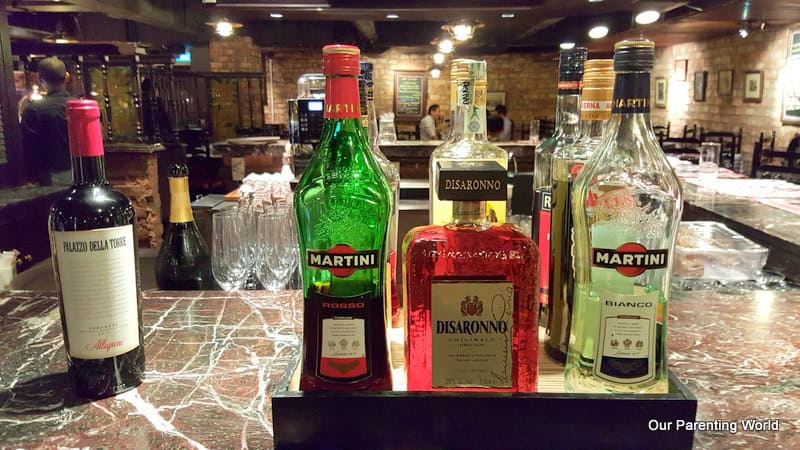 Adults priced at SGD 88++ each which is inclusive of free-flowing Italian red and white wines, draught Tiger beer, Prosecco, and apéritifs including freshly-made Aperol Spritz and Campari cocktails)
Children aged 5 to 12 years priced at SGD 29++ each, there is no charge for children 4 years or younger. 
If you prefer drinks like fresh juices like orange, guava etc, these are available at the buffet table and for coffee and tea lover, you can also order your coffee like latte, cappuccino etc which is inclusive in the buffet.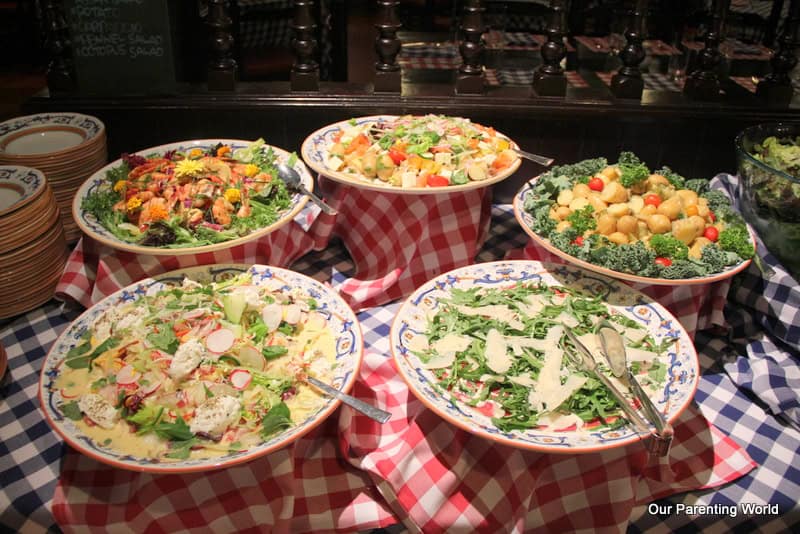 Let's start from the salad bar with a wide choice of varieties filled with fresh, crunchy vegetables and meat like prawns and octopus.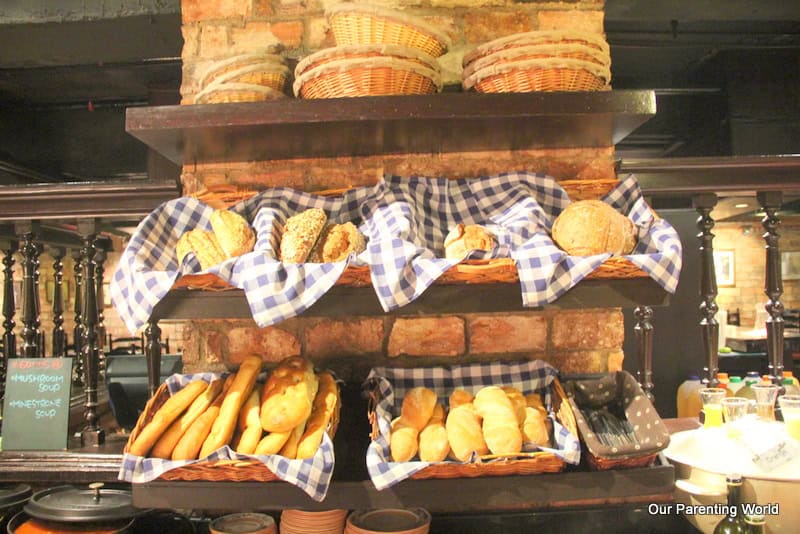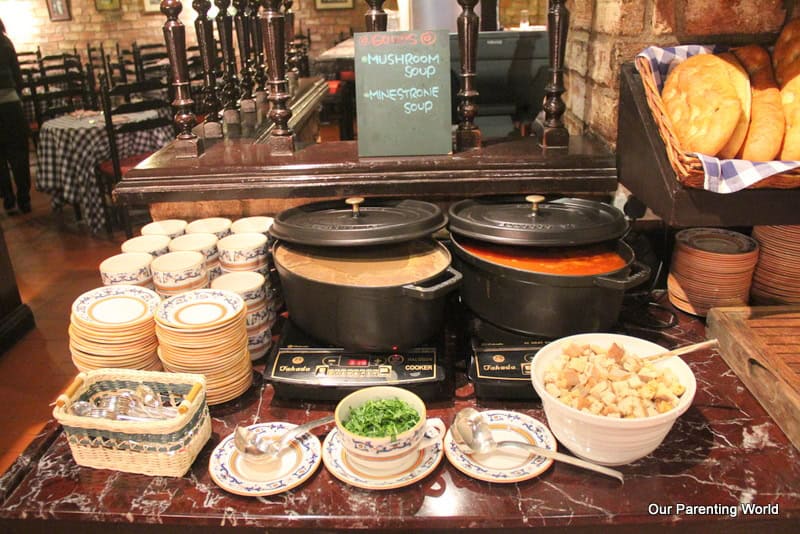 For the starter, you can indulge in freshly baked assorted homemade breads with homemade herb butter station, a range of artisanal premium cheeses and hearty delicious soups like creamy rich Mushroom soup and thick comforting Minestrone soup of Italian origin to warm up your tummy.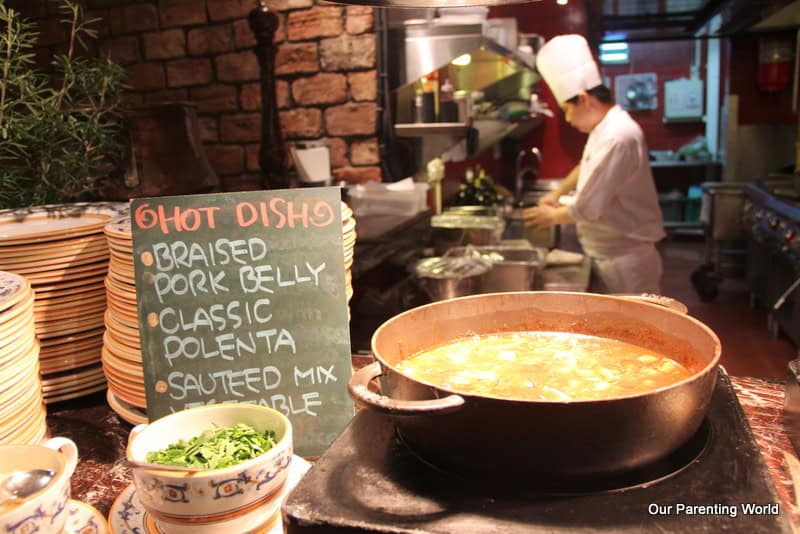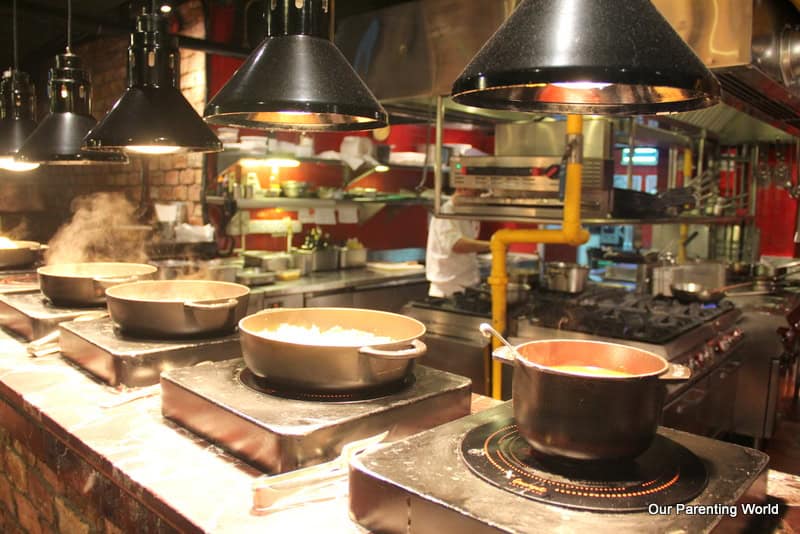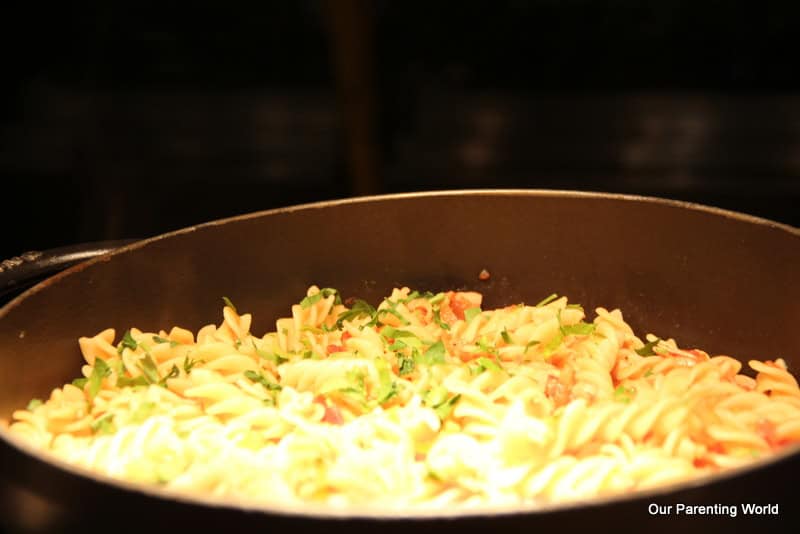 Diners can look forward to hot dishes on the buffet spread which include braised pork belly which is also our favourite. The braised pork belly, is so tender and flavourful. Being pasta lovers, we are delighted to know that we are able to indulge in our favourite pasta dishes like Spaghetti Aglio Olio, a traditional Italian pasta dish.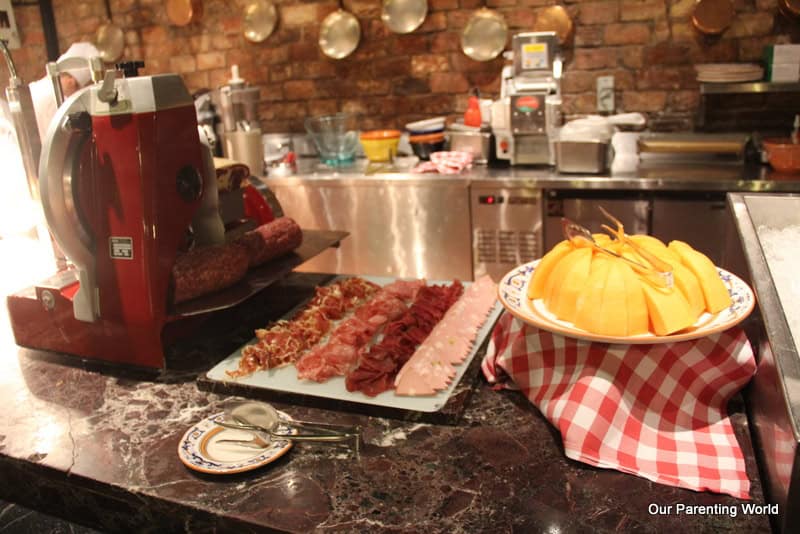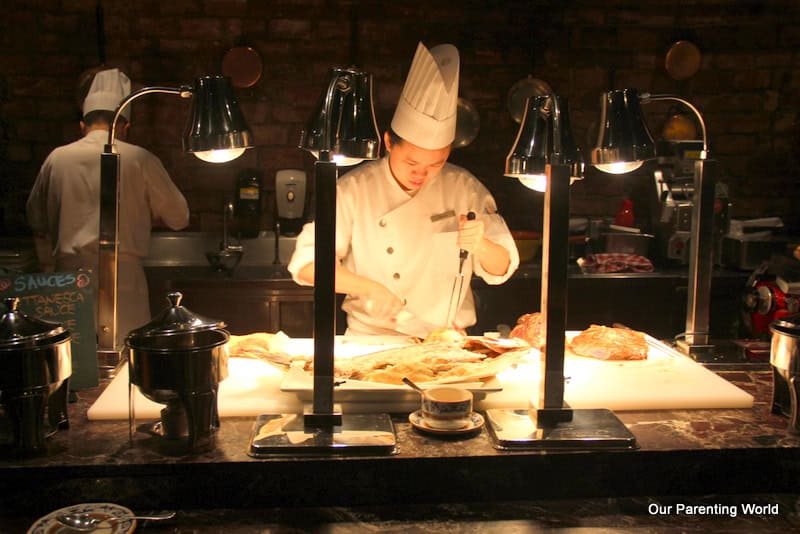 If you love to eat meats, at Pete's Place, there is a meat station where you can enjoy assorted premium quality hams, melt-in-your-mouth slow cook beef flank, juicy roasted spring chicken, flavourful oven baked lamb leg, freshly cooked sea salt barramundi and tender roasted pork belly with choices of flavourful sauces like puttanesca, red wine and mustard.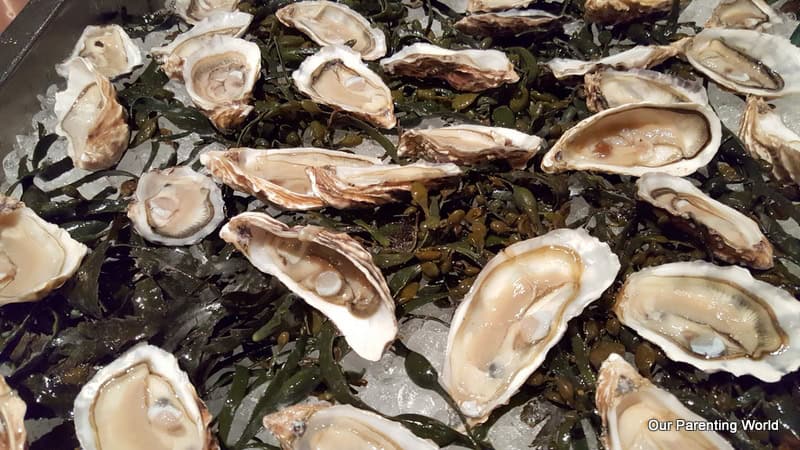 The seafood station is filled with fresh oysters, clams, prawns and crabs. This is one of the most popular stations at Pete's Place.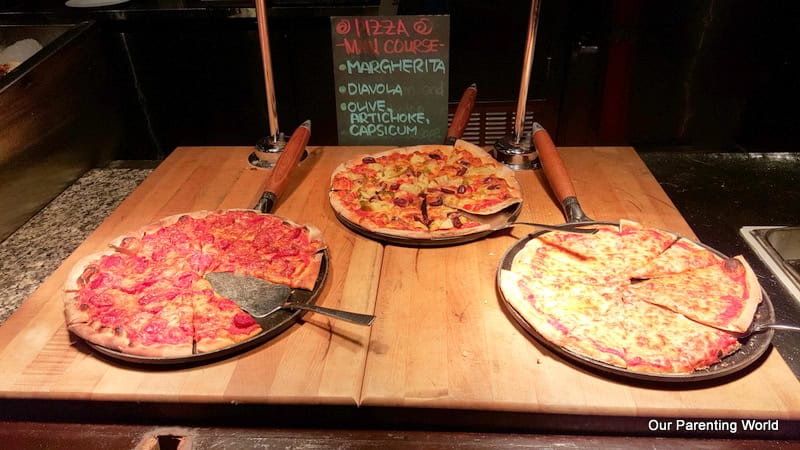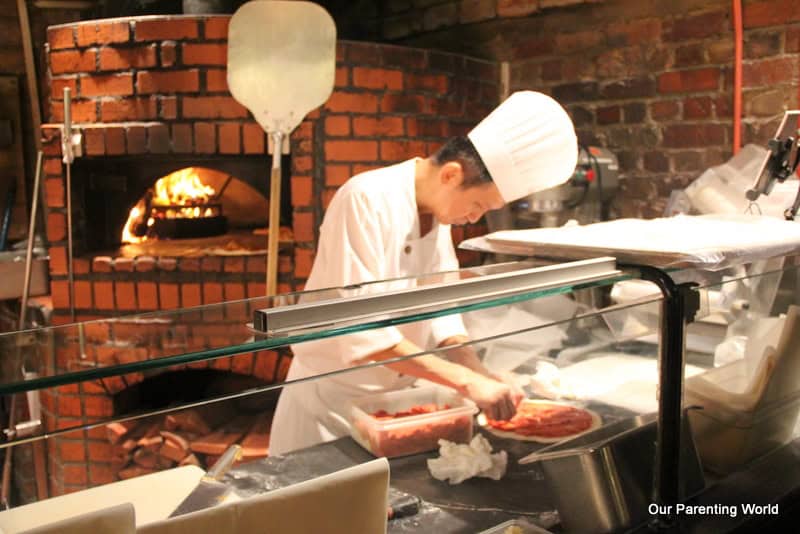 At Pete's Place, it has three types of freshly made wood-fired oven pizzas available for its Sunday brunch, watch the chef made these tasty pizzas in action. They are really good!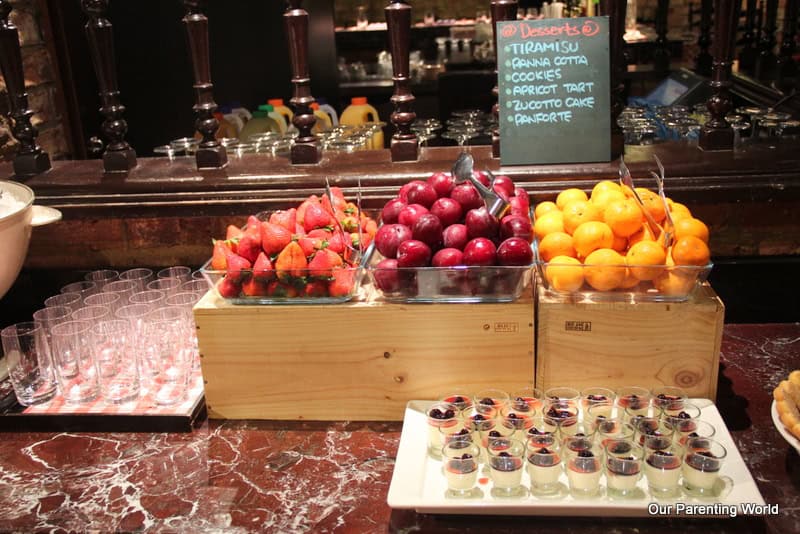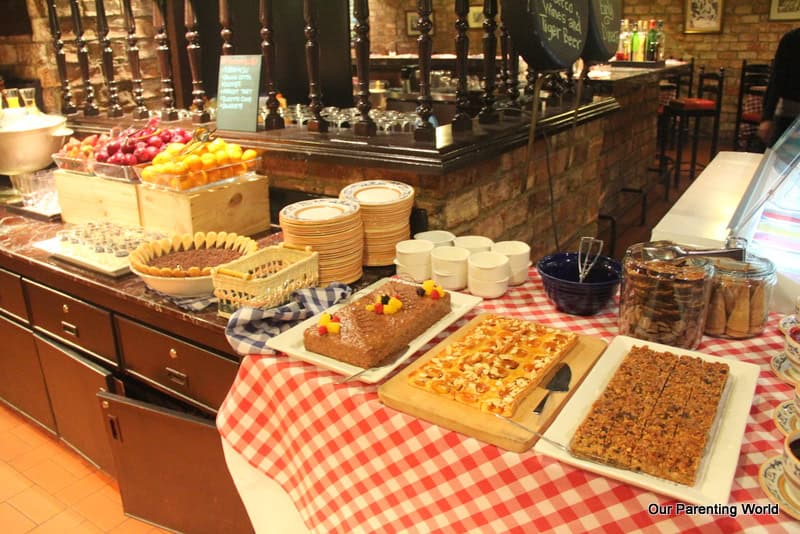 Desserts, from fresh fruits to mousses to cakes, you can find them at the buffet spread.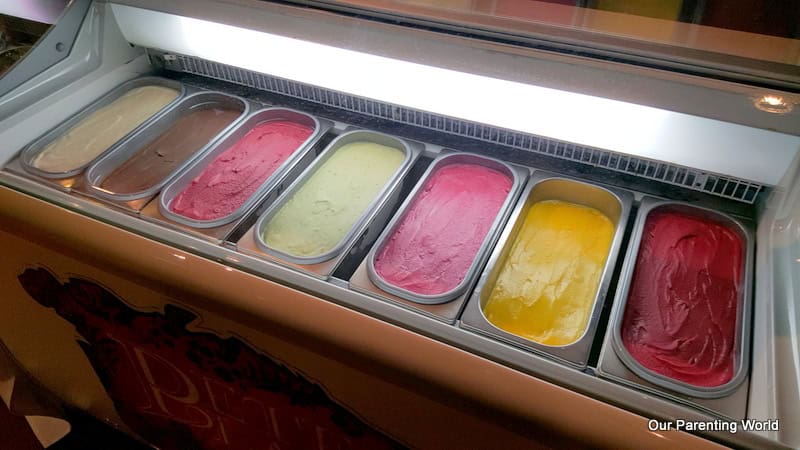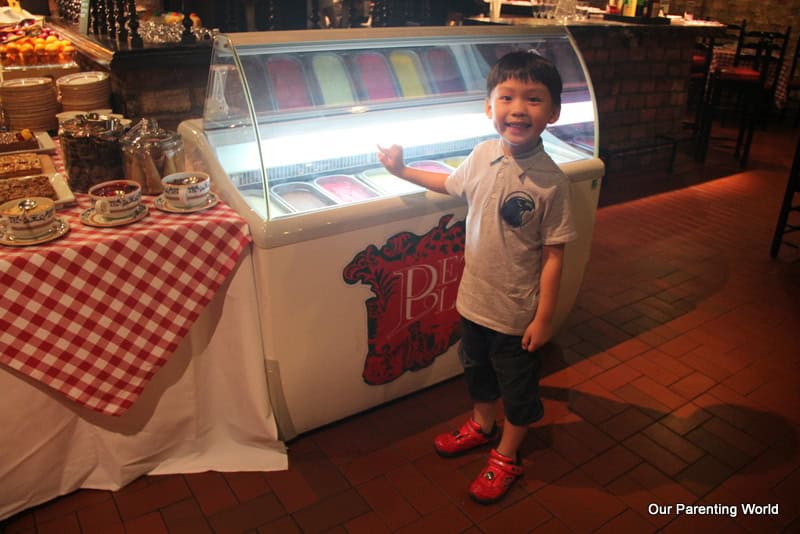 Children love ice creams and even adults, they are delighted to see all kinds of flavours from fruits like Peach, Mango, Raspberry, Mixed Berry to Vanilla, Chocolate and Pistachio.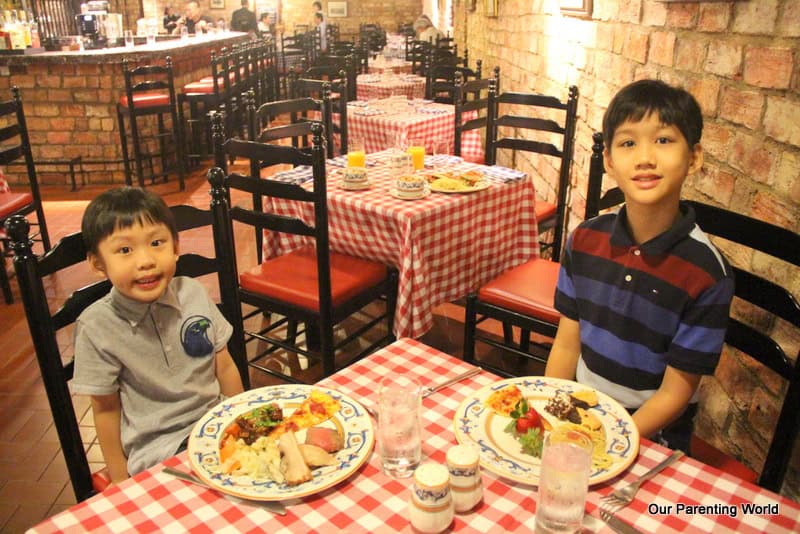 Pete's Place, one of Singapore's most nostalgic restaurants is a place to enjoy classic, traditional authentic Italian food in a warm and relaxing friendly-family environment.
Besides the comforting good food, the staff at Pete's Place are very friendly and helpful that make our dining experiences a pleasant and enjoyable one!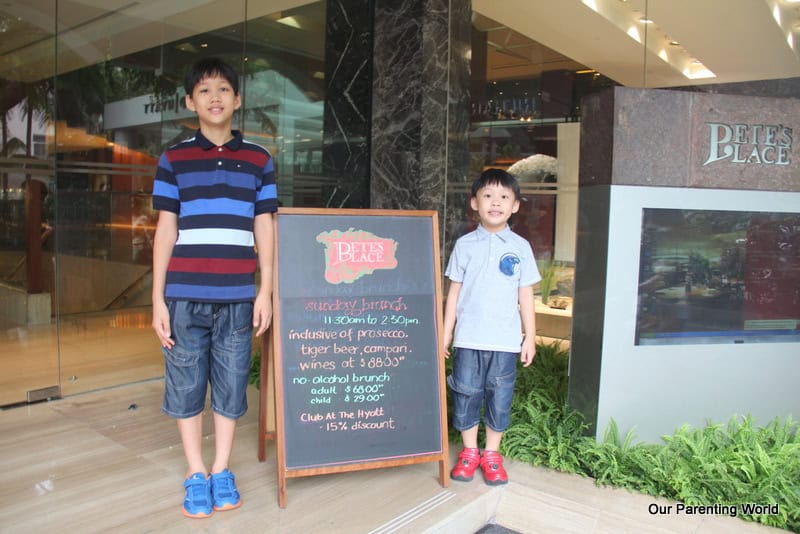 Pete's Place 
Opening hours:
Lunch: 12:00 pm to 3:00 pm, daily
Dinner: 6:00 pm to 11:00 pm, daily
Sunday Brunch: 11:30 am to 2:30 pm
Location:
Basement Level, Grand Wing, Grand Hyatt Singapore 
Dress code:
Smart Casual 
Promotion:
Club at Hyatt member can enjoy up to 50% off your dining bill instantly along with a range of other exciting privileges when you sign up as a Club at the Hyatt member.
For more information, please click HERE.