Philips UV-C Disinfectant Desk Lamp is developed by Signify (formerly Philips Lighting), the world leader in lighting with more than 35 years of experience in UV-C lighting and strong application expertise.
A powerful ultraviolet lamp that will eliminate viruses, bacteria, moulds and spores in a matter of minutes! This is particularly useful especially now that we are living with the pandemic. This helps to disinfect surfaces, objects, spaces in our home and protect us from germs.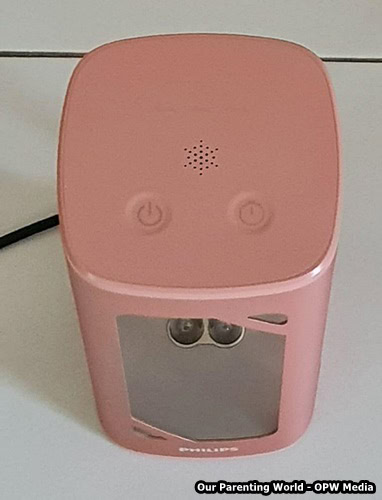 Simple to Use and Easy to Set Up 
Setting up the lamp is very easy, to turn on the lamp, just press and hold the power button for three seconds. Simple to use with a concise control panel to operate and with step-by-step voice support, this is useful in guiding you to set up, use the lamp easily and in the right way. The voice prompts will also warn you to avoid any mis-use of product. 
The innovative product comes with intuitive control with only 2 buttons on the control panel: power and time button. Upon selecting the desired timer option, tap the button, the built-in voice assistant will inform you to leave the room and close the door for it to do the disinfection. When in use, the lamp will show a blue hue of light and you will know that the lamp is operating.
The lamp comes with safety measures such as built-in sensors and timers that upon detecting movement from people and pets, it will immediately shut down the product to ensure complete safety for users. The motion sensor function is important as exposure to UV-C can harm eyes and skin.
Typical usage: 45 minutes for large room like living room, 30 minutes for bedroom and 15 minutes for small room like washroom. The built-in timer will shut down after disinfection stage to go back to lock stage. This provides an added layer of protection with sensor and timers for our family  especially when we have young children and pet.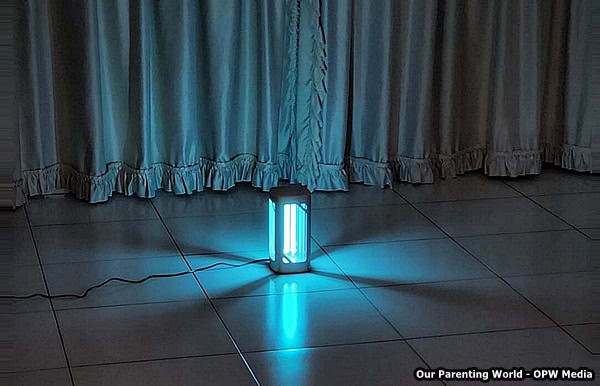 Performance and Effectiveness of the Lamp
Philips UV-C Disinfectant Desk Lamp uses strong and powerful ultraviolet light to neutralises viruses, bacteria, moulds and spores automatically, easily and effectively quickly! 
All bacteria and viruses tested to date respond to UV-C disinfection. In laboratory tests, their UV-C light sources reduced SARS-CoV-2 (the virus that causes COVID-19) infectivity on a surface to below detectable levels in as few as 9 seconds. There are no known micro-organisms resistant to UV-C, including Covid-19. Using high quality Philips UV-C tube, the dedicated driver design helps maximise the disinfection effectiveness.
Now that we are moving towards and living with COVID-19, we are all concern and at risk of contracting and spreading the virus. It is good to have the Philips UV-C Disinfectant Desk Lamp, it's convenient, comes with 2.9M cable and can be used anywhere at home. The air seems to be fresher after using it and having the peace of mind knowing that the lamp is disinfecting our home, protecting and keeping us safe.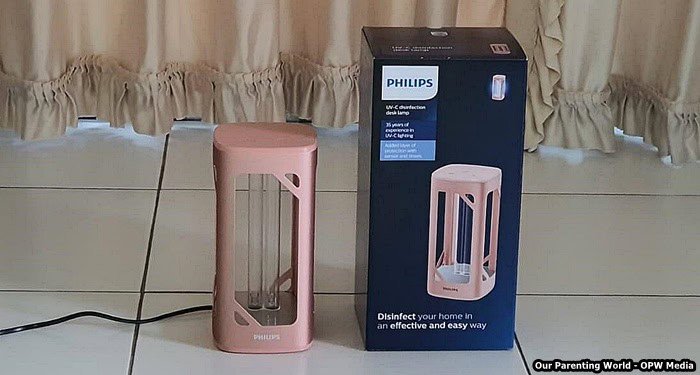 Philips UV-C Disinfectant Desk Lamp retails at S$199, available online at Lazada, or retail outlets such as Courts, Seffix DIY, Best Denki, and Gain City. For more details, please visit https://www.lighting.philips.com.sg/consumer/uv-c-lighting.