LEGO fans rejoice! 
PIECE OF PEACE World Heritage Exhibit built with LEGO Brick has arrived in Singapore to commemorate the 50th Anniversary of ASEAN! Singapore is the 1st ASEAN country to host this exhibition, it will be held at Fort Canning Arts Centre from 27 July to 3 September 2017. This exhibition will only be held once in Singapore and this is the only opportunity to visit before it embarks on its world tour. Don't miss it!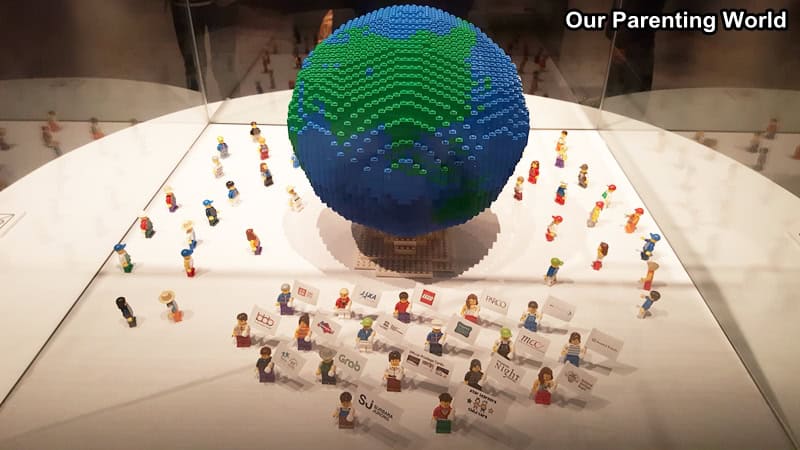 PIECE OF PEACE World Heritage Exhibit started in Japan in 2003 and has attracted more than 2.9 million visitors in Japan and around the world. The exhibit showcases over 40 famous UNESCO World Heritage Sites from 34 countries.
The exhibit consists of LOVE EARTH, LOVE ASIA; and LOVE ASEAN featuring LEGO® replicas of UNESCO World Heritage Sites. Let Our Parenting World (OPW) team highlights some of the marvellous exhibits that you can see at PIECE OF PEACE World Heritage Exhibit as follows:
LOVE EARTH
First up, Love Earth which showcases 24 replicas of World Heritage sites recreated with LEGO® Bricks.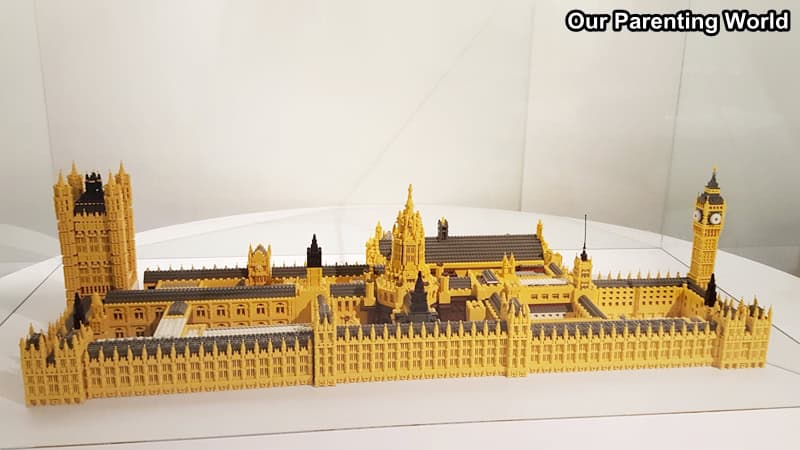 Palace of Westminster, London, United Kingdom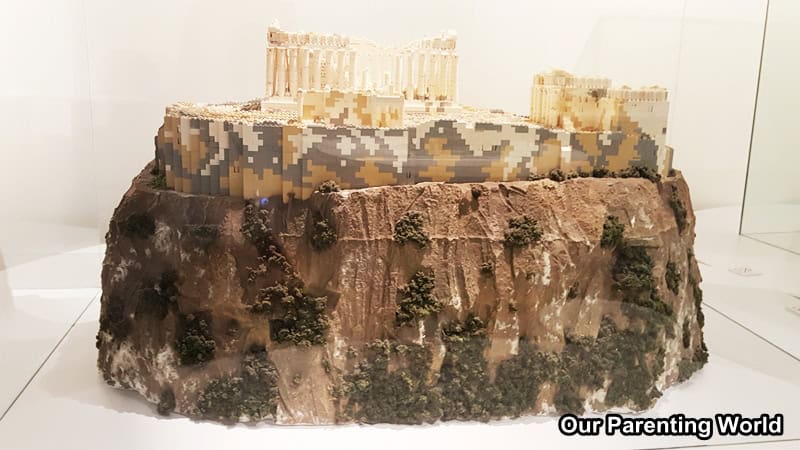 Acropolis, Athens, Greece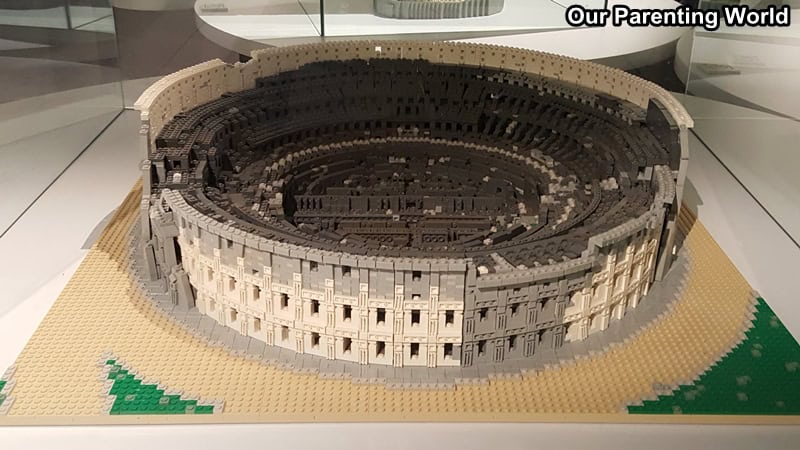 Colosseum, Holy See, Italy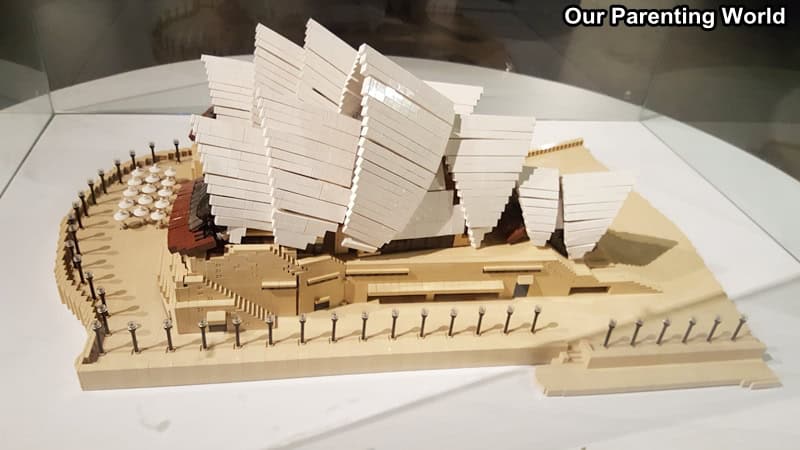 Sydney Opera House, Sydney, Australia 
LOVE ASIA
This part of the exhibit will showcase 10 replicas of World Heritage sites from Japan and ASIA, recreated with LEGO® Bricks.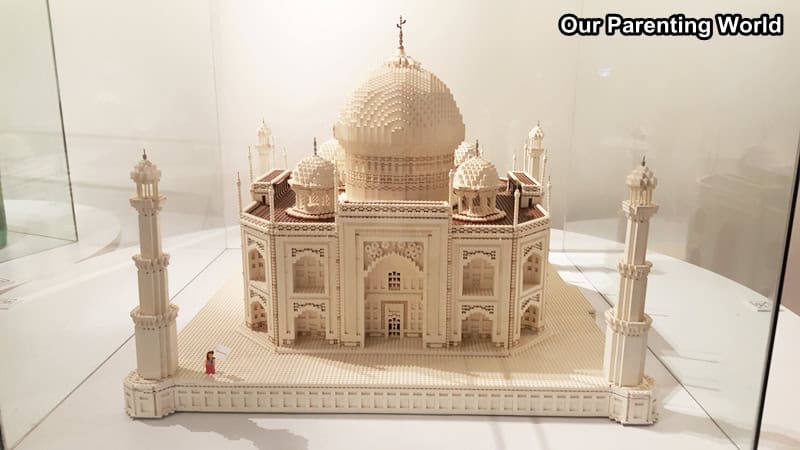 Taj Mahal, Agra, India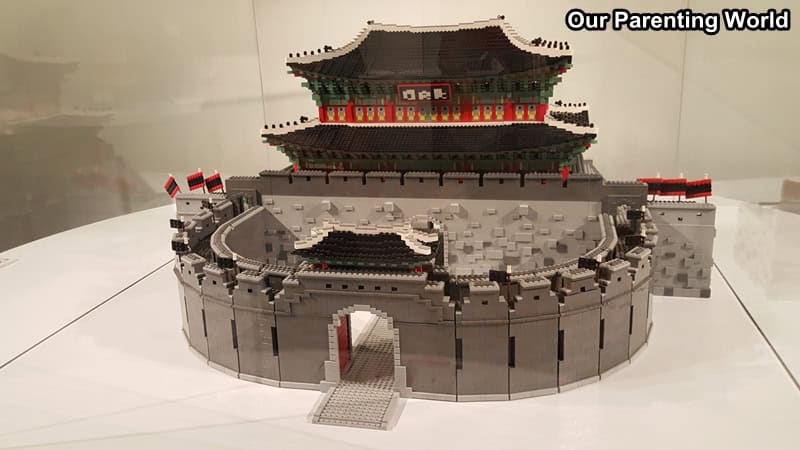 Hwaseong Fortress, Suwon, South Korea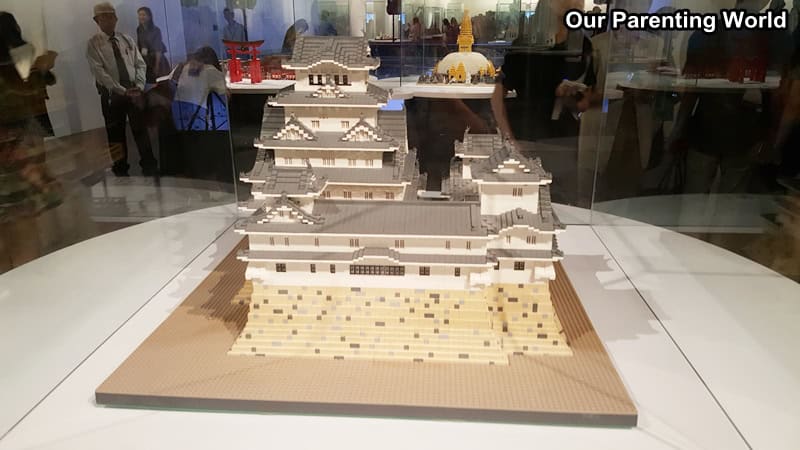 Himeji-jo, Hyogo, Japan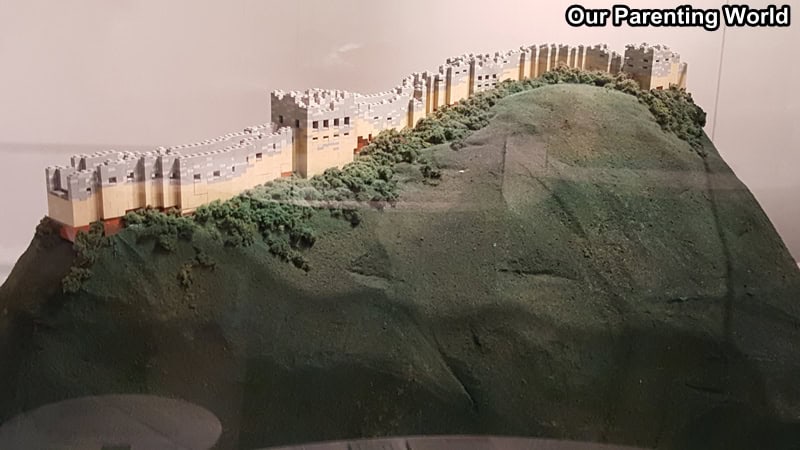 The Great Wall, Beijing, China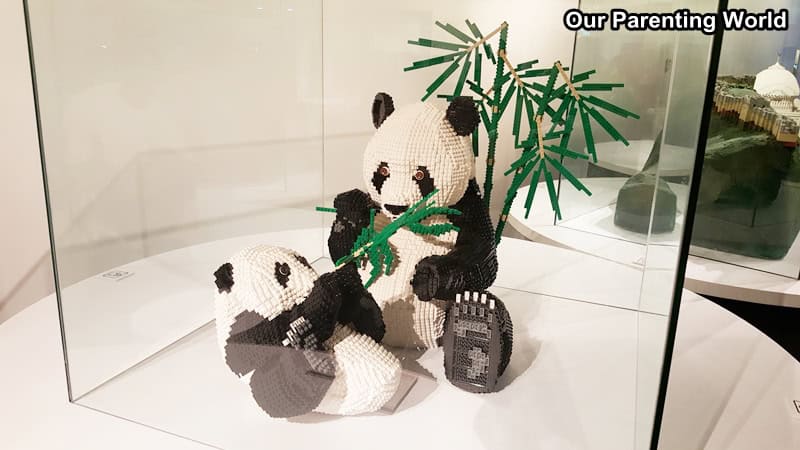 Sichuan Giant Panda Sanctuaries, Sichuan, China 
LOVE ASEAN
Next, this section showcases ASEAN 50th Anniversary which include exhibits of 9 replicas of World Heritage sites recreated with LEGO® Bricks from comprising nations. Seven new replicas of ASEAN heritage sites are built to commemorate ASEAN's 50th Anniversary.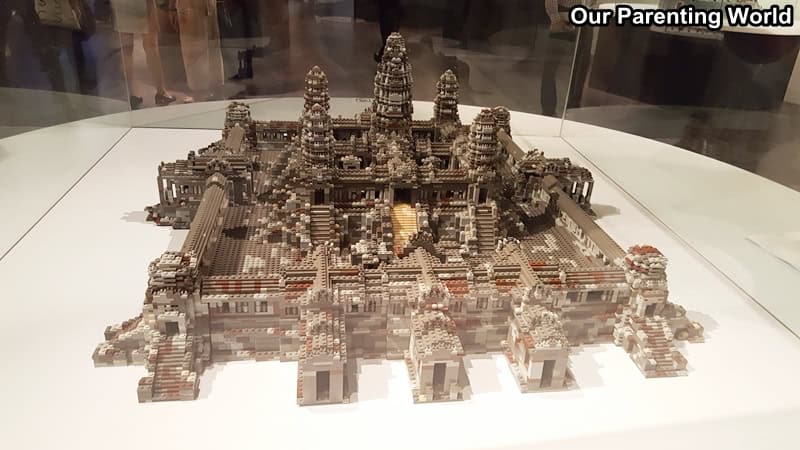 Angkor, Siem Reap, Cambodia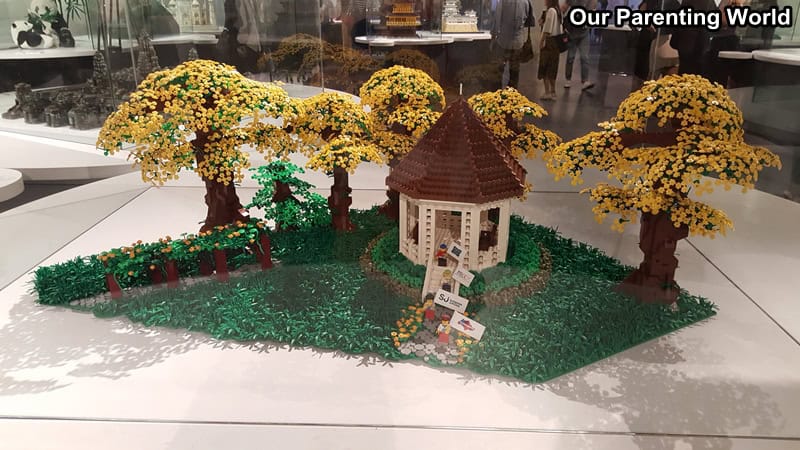 Singapore Botanic Gardens, Singapore 
PIECE OF PEACE World Tour was officially launched by Guest of Honour, Ms Grace Fu, Minister for Culture, Community and Youth Chairman, Singapore National Commission for UNESCO and ambassadors from over 8 countries that represents the World Heritage site models built with LEGO® bricks on 27 July 2017. The exhibition revealed the LEGO replica of Singapore own UNESCO World Heritage Site, Singapore Botanic Gardens! 
Besides the exhibition, there are also an exciting activities lined up which includes displays from LEGO® #BuildAmazingSG Contest,  LEGO Kids Play Zone – Themed Cities of Wonders and more! Do spend time to explore around the exhibition.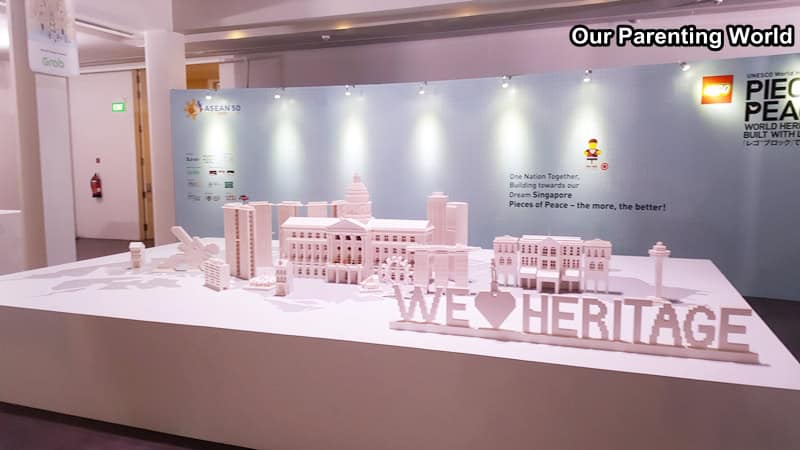 While kids are having fun at the LEGO Kids Play Zone, adults can also have fun creating their own LEGO pieces at the Brick by Brick SG area using special white LEGO bricks to build pieces and you can be part of a large-scale community art project.
Additional Information: 
LEGO® Singapore Limited Edition Food Culture Mini-Builds 
In celebration of Singapore's unique food culture, participants get to collect the nyonya kuehs – which is the final piece of LEGO® Singapore Limited Edition Food Culture Mini-Builds – when they spend a minimum of S$40 on PIECE OF PEACE tickets and S$80 on LEGO® products at PIECE OF PEACE LEGO store in a single receipt. 
It consists of five exclusive mini-builds, including LEGO® replicas of Singapore's beloved food cart, national dishes chilli crab, nyonya kuehs and traditional kaya toast breakfast set, as well as Singapore's truly unique hawker centre 'chope' practice. Collect all five and get a free exclusive Singapore Food Culture base to display the city's favourite eats! Participants who have purchased S$40 worth of tickets online can reserve the final piece of the collectible. While stocks last. For more information, please visit LEGO.build/amazingsg.
PIECE OF PEACE tickets is available for purchase at:
www.apactix.com/events/detail/piece-of-peace-world-tour-singapore-2017
To maximise the enjoyment of the exhibition, only 1,800 visitors will be permitted per day.
UNESCO World Heritage Sites in Singapore
Date: 27 July – 3 September 2017
Time: Mondays to Thursdays, Eve of Public Holidays 10:00 to 21:00
Fridays to Sundays, Public Holidays – 10:00 to 24:00
(Last admission 60 minutes before closing)
Venue: Fort Canning Arts Centre
5 Cox Terrace, Singapore 179620
Access:
By MRT: Alight at Dhoby Ghaut Station
By Bus: 64, 123, 139 and 143 (5-minute walk from nearest bus stop)
By Complimentary Shuttle Bus: Plaza Singapura, Raffles City
Parking: Parking available at Fort Canning Park (Percival Road Car Park B) and Hotel Fort Canning
Facebook: https://www.facebook.com/PieceofPeaceSG
Website: http://wt.pofp.jp
Instagram : @PieceOfPeaceSG
Hashtag: #PieceofPeaceSG
Admission Fees: 
Weekdays
17 years old and above at S$17
4 to 16 years old at S$13
60 years and above at S$13
Weekends
17 years old and above at S$19
4 to 16 years old at S$15
60 years and above at S$15