Thinking of hosting a fun and interesting birthday party for your child?
Look no further, Pies & Coffee, well-known for its gourmet pies and coffees as well as an impressive range of hot savoury meals has unveiled a brand-new concept: pie and cookie baking experience during kids' birthday parties!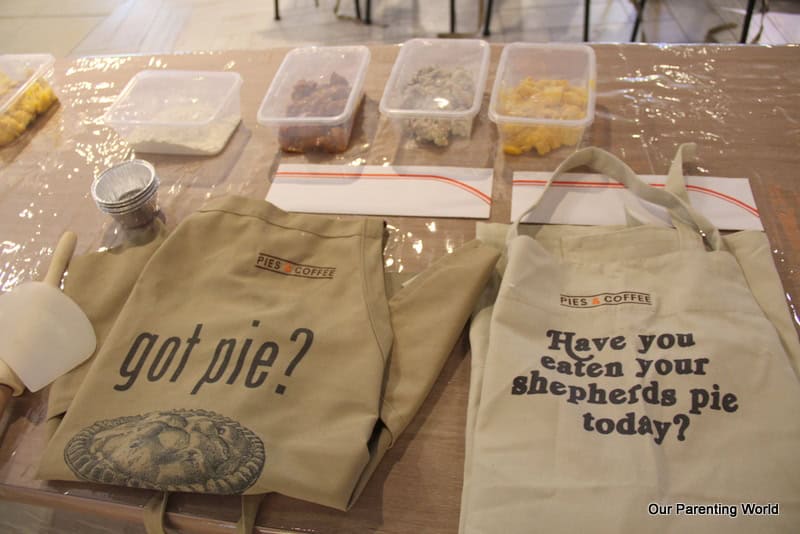 Children are excited to see their baking gear, tools and ingredients all neatly laid out on the table.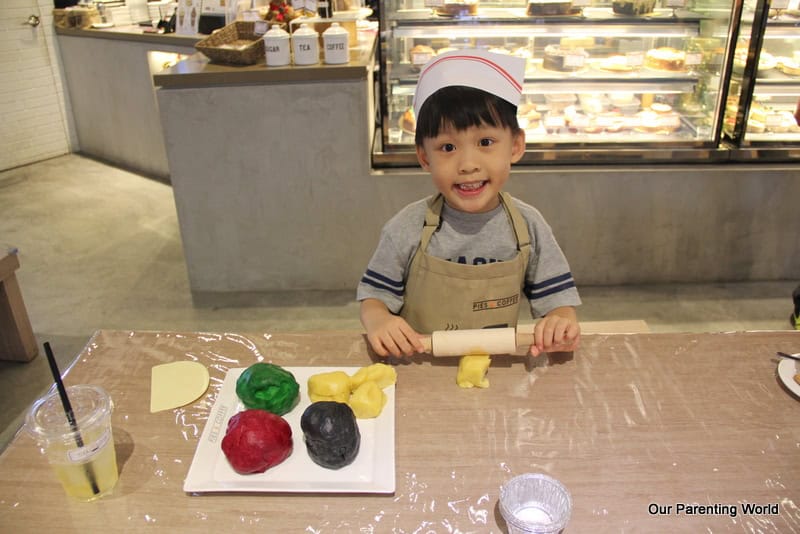 I am so excited and I can't wait to make my own pie!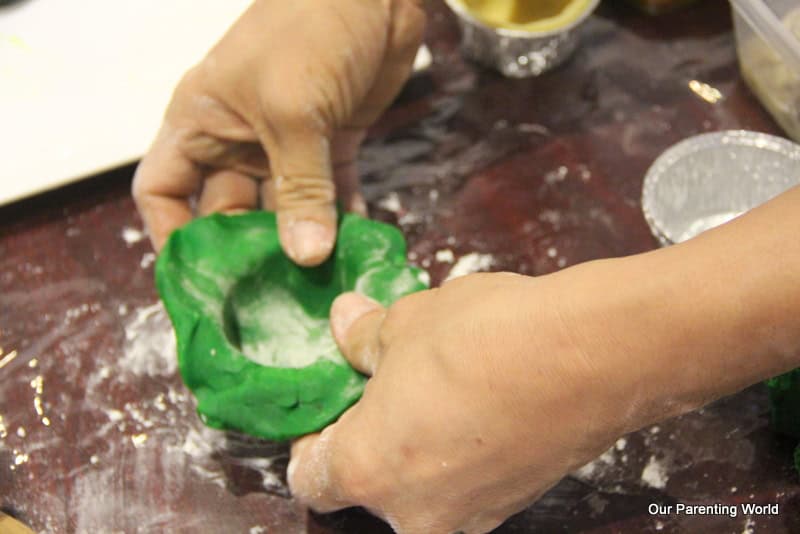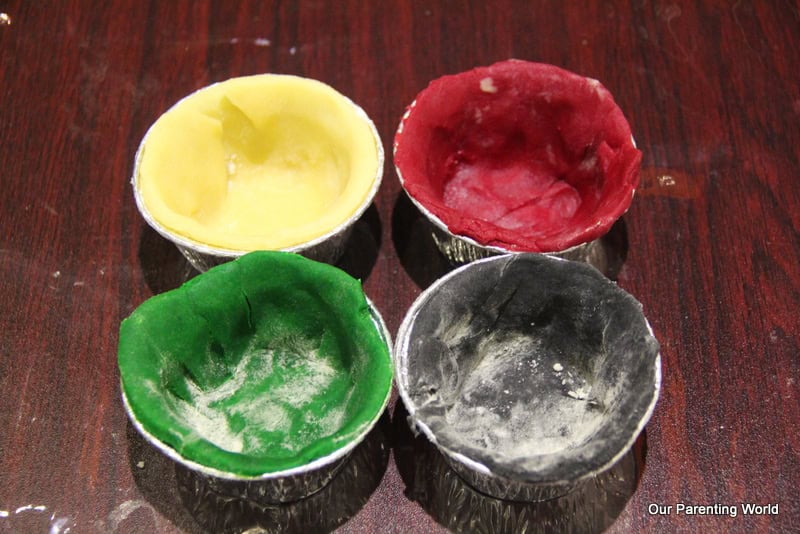 Under the guidance of Pies & Coffee's chef, children picked up the baking skills quickly and set to roll out the colourful dough. When rolling out the dough, remember to sprinkle a fair amount of flour on the rolling pin so that the dough won't stick.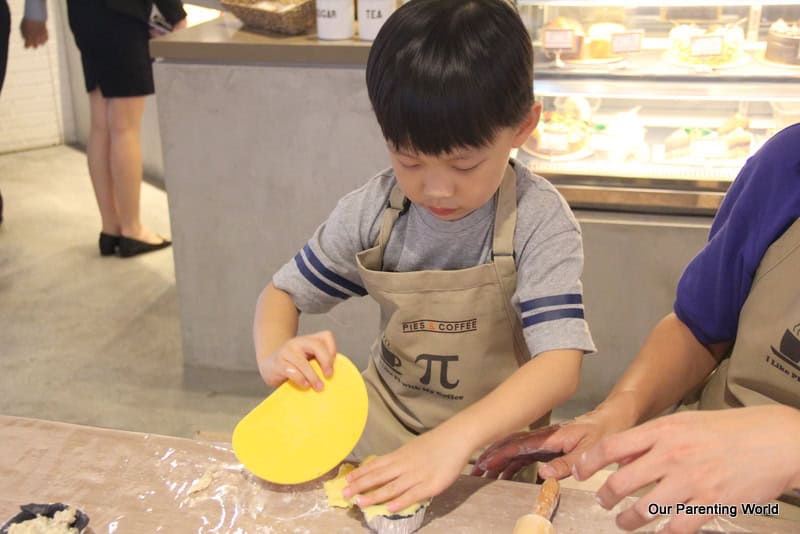 Carefully place the dough onto the round pie foil container. Fill in the savoury fillings and seal the pie with another layer of dough. 
To complete the pie making process, choose a mould to decorate your pie.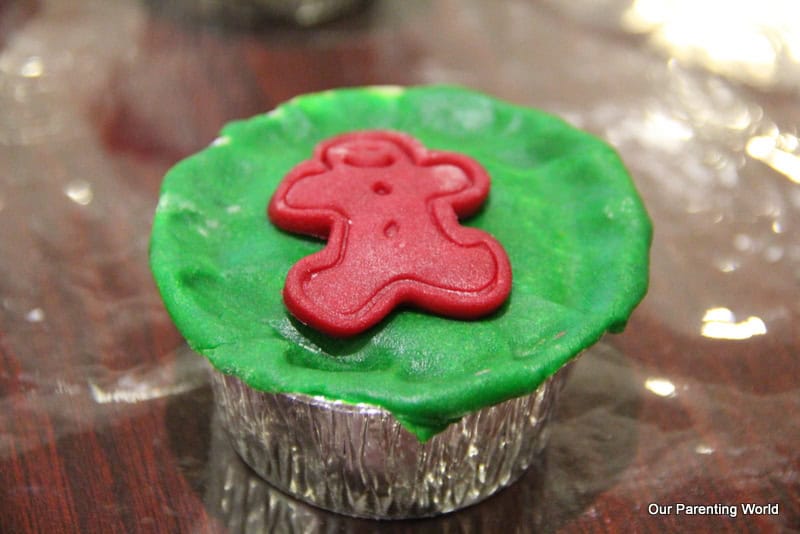 After completing making the pies, they are send to the oven for baking.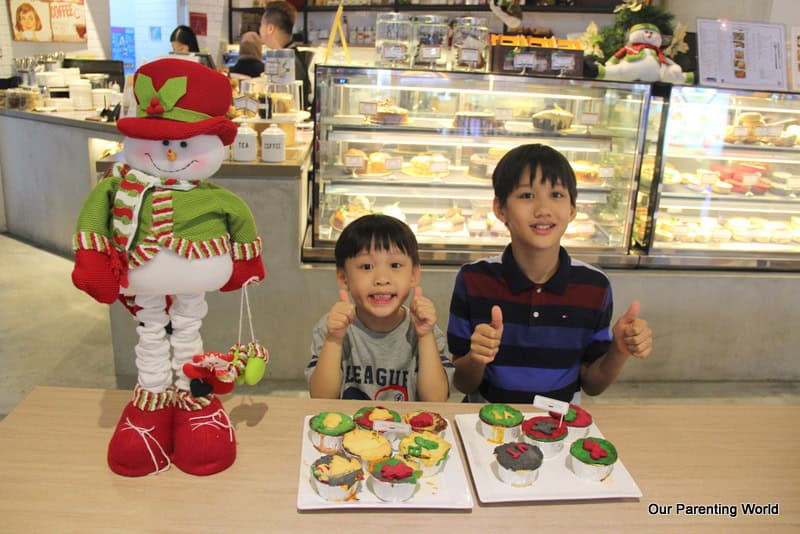 The boys enjoyed the whole process of making their own pies and especially getting to eat them. The pies are simply delicious! 
Pie & Coffee believes that baking is a great way for children to express themselves. It stimulates a child's five senses and also hones their motor coordination skills. With over 13 years of experience, Pies & Coffee's slate of bakers will be on deck to teach children the right way to roll dough, assemble ingredients and also decorate their creations. During the sessions, the children will get to socialise and learn from a pastry specialist. They will also be able to bring home their own creations to share with other family members!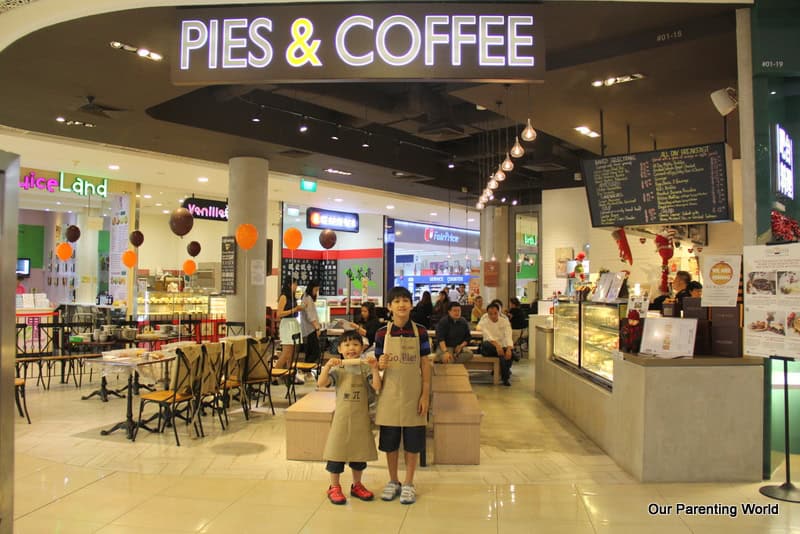 Pies & Coffee is an ideal venue for children's birthday parties, with prices starting from S$25++ per pax. For the customisable packages, parents can choose from scrumptious pies, pot pies and other delicious mains or tea delights. Pies & Coffee can also accommodate private events, corporate meetings, product launches, workshops, breakfast meetings and high tea get-togethers.
There are four convenient outlets to host events. These outlets are included in Robertson Walk; Rochester Mall; The Grandstand; and Alexandra Retail Centre.
Pies & Coffee Pie OR Cookie Hands-on Baking Workshops Package:
Minimum of eight children to start; $30 per child

Hands-on parent-child bonding sessions for pie and cookie baking

Each kid will be able to bring home 6 cookies or 5 mini pies

All baking tools will be provided
[slideshow_deploy id='13323′]
In addition, patrons at Pies & Coffee can look forward to indulge in a wide range of savoury food from pies, quiches, cookies to cakes. Check out its Christmas specials at Pies & Coffee outlets. 
Additional Information
About Pies & Coffee
Founded in 2011, the brand is known for its array of buttery, shortcrust pastries and robust coffee blends. With its cosy ambience and congenial vibe, Pies & Coffee makes an ideal address for family and friends to gather and enjoy tête-à-têtes.
Website: http://www.piesncoffee.com 
Facebook: https://www.facebook.com/piesncoffee.sg
Robertson Walk
11 Unity Street, #01-25, Robertson Walk, Singapore 237995
Tel: +65 6733 9272
Monday – Thursday: 8.30am – 9.30pm
Friday, Saturday and Eve of PH: 8.30am – 11pm
Sunday: 8.30am – 9.30pm
Rochester Mall
35 Rochester Drive, #01-02, Singapore 138639
Tel: +65 6570 0080 | Fax: +65 6659 2217
Monday – Thursday: 9am – 9pm
Friday, Saturday and Eve of PH: 9am – 11pm
Sunday: 9am – 9pm
The Grandstand
200 Turf Club Road, #01-10, Singapore 288794
Tel: +65 6463 5573 | Fax: +65 6463 5205
Monday – Thursday: 9am – 9pm
Friday, Saturday and Eve of PH: 9am – 11pm
Sunday: 9am – 9pm
Alexandra Retail Centre (ARC)
460 Alexandra Road, #01-18, Singapore 119963
Tel: +65 6273 0042
Monday – Friday: 8.30am – 8pm
Saturday, Sunday and Eve of PH: 8.30am – 6pm