One of the must-have and most popular goodies to get for the Chinese New Year is Pineapple tarts which most household in Singapore will stock up and enjoy during the festive season. Pineapple Tarts Singapore has a wide variety of Pineapple tarts and Chinese New Year cookies that are produced based on award-winning and traditional recipes passed down from generations, 100% homemade and handmade with no preservatives added, loved by more than 100,000 and voted Best In Singapore!
Melt In Your Mouth – Pineapple Tarts 黄梨塔 at $22.90 (20 pieces per Bottle)
The must-try at Pineapple Tarts Singapore has to be the Melt In Your Mouth – Pineapple Tarts. The signature mouth watering ball-shaped pineapple tarts with buttery, crumbly crust and well-balanced sweet and sour fillings are baked to perfection using the finest premium of ingredients and the freshest of pineapples for the filling. So addictive that you will crave for more!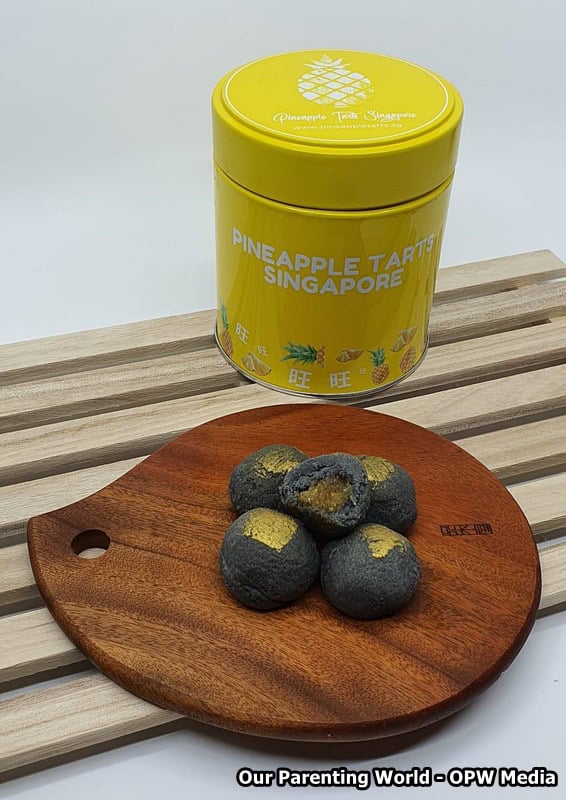 Double Truffle – Charcoal Truffle Pineapple Tarts 木炭松露黄莉塔 at $30.90 (28 pieces per Bottle)
This is something different from the usual pineapple tarts, these visually appealing black charcoal pineapple tarts are brushed with edible gold on the outside and with exquisite truffle infused into their signature pineapple tarts. So luxurious and so delicious!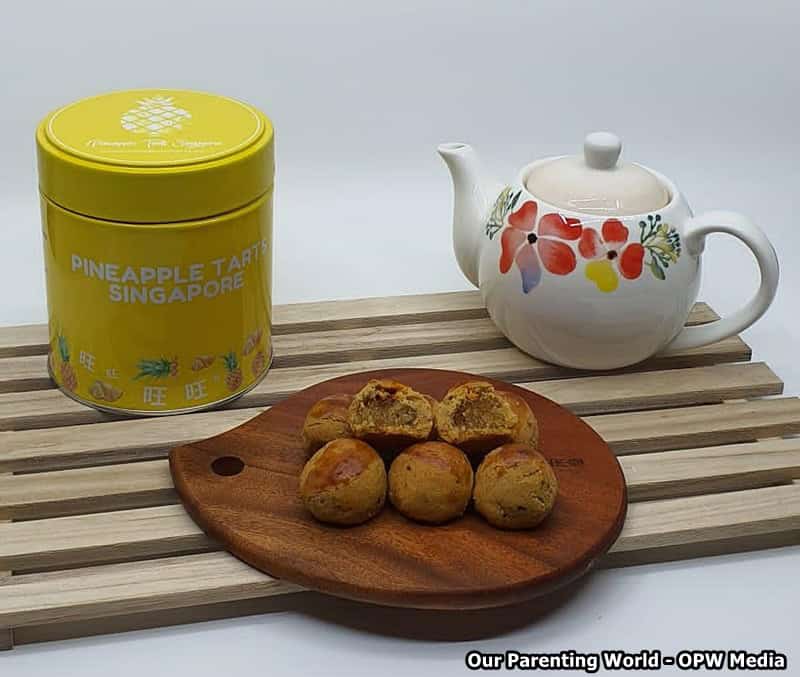 Siao LA – Mala Pineapple Tarts 麻辣黄梨塔 at $27.90 (28 pieces per Bottle)
For those who like spicy food, try the Mala Pineapple Tarts that will satisfy your cravings with everything mala with its perfectly blended numbing spicy and sweet fillings to give you a spicy kick without overwhelming your taste-buds.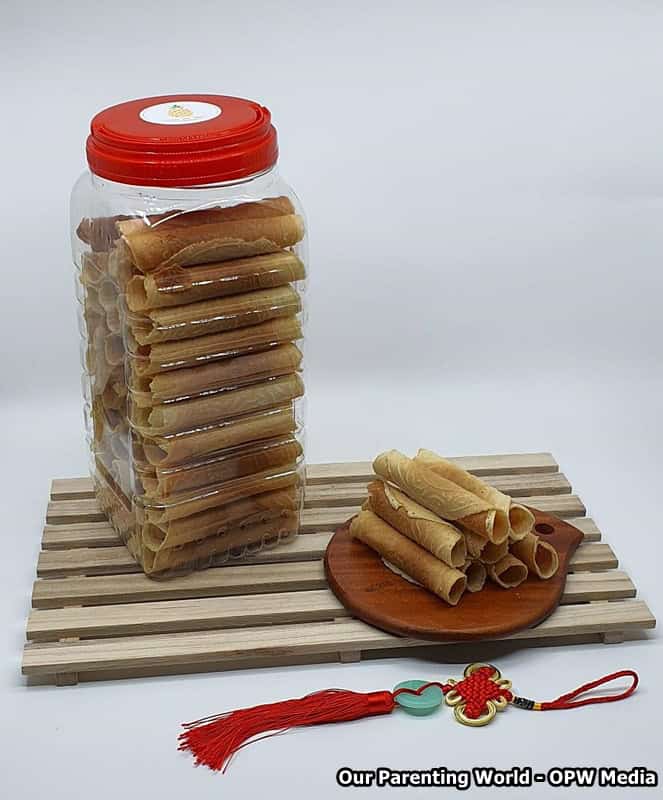 Rolling In The Deep – Traditional Love Letter at $15.90. A favourite snack for Chinese New Year is the Traditional Love Letters made with fresh coconut milk baked till flaky and crispy.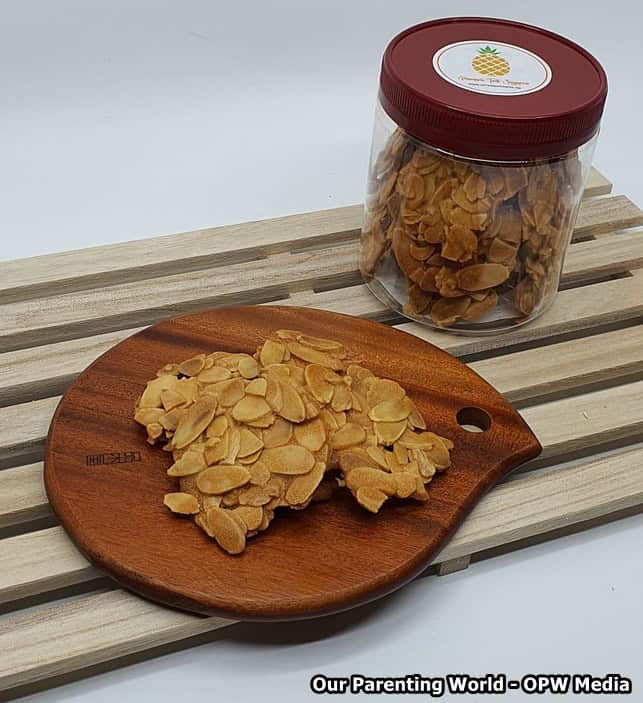 Xing Fu Mei Man – Almond Brittles 杏仁片脆饼 at $15.90. The crunchy brittles are generously filled with carefully selected premium almonds.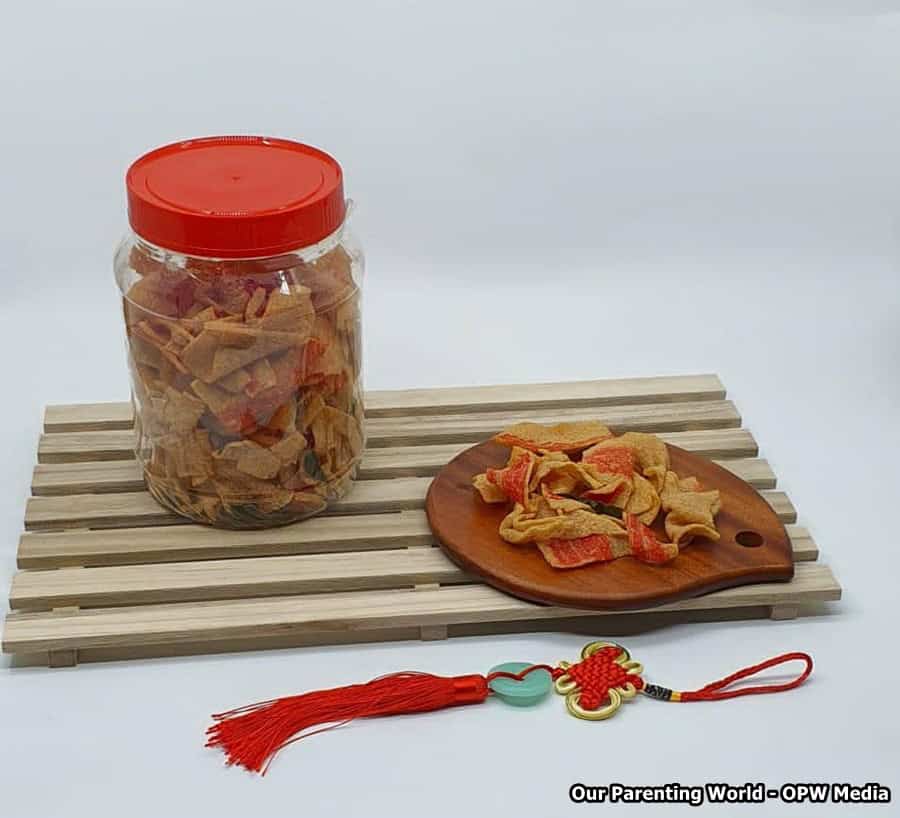 Sian Dan Xie – Salted Egg Crab Sticks 咸蛋酥炸蟹柳 at $16.90. The Salted Egg Crab Sticks are well-marinated with their homemade salted eggs, so crunchy and flavourful that you can't stop eating!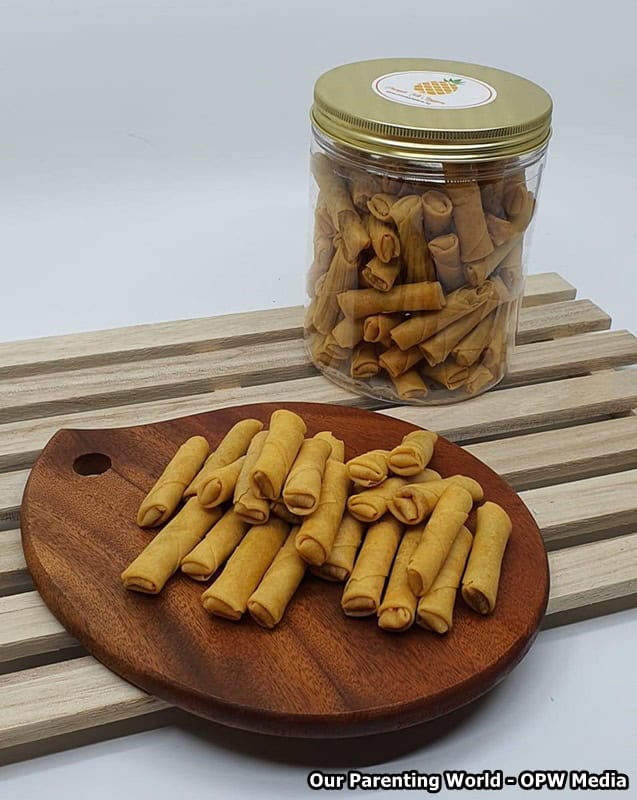 Crispy Sia – Hae Bee Hiam Prawn Roll 炸虾卷 at $15.90. This is an all-time favorite Nyonya Hae Bee Hiam rolls at Pineapple Tarts Singapore, it is also ours. The Hae Bee Hiam rolls are made using their own recipe and using the best and freshest ingredients in their rolls. We enjoy the spicy sambal and aromatic prawn paste in each roll, fried till crispy golden brown, so yummy and addictive! 
If you are looking to stock up on Pineapple Tarts and Chinese New Year goodies, Pineapple Tarts Singapore uses only premium quality ingredients, you can enjoy freshly baked pineapple tarts delivered right to your doorstep with just a click of a button. Spend above $100 and get it delivered free, same day 60-minutes delivery is also available. If you prefer to taste before buying, free-tasting is available at their bakery at 22 New Industrial Road, Primax, #03-15, S536208. Please make an appointment with them before coming down. Order before 1 January 2022, you can enjoy 40% Early Bird Discounts! To find out more and place your order at https://pineappletarts.sg/