Pink Fish, an innovative Norwegian fast-casual concept restaurant founded by three friends – world champion chef Geir Skeie, who is F&B and Concept Director; Ronny Gjøse, CEO and Partner, and Svein Sandvik, Chairman has opened its first international outlet at Jewel Changi Airport. Featuring trendy and youthful bright orange facilities, as its first international outlet in Singapore, Pink Fish presents the original Pink Fish menu but with the flavours adjusted to suit the Singaporean palate.
Pink Fish is well-known for using fresh, high quality Salmon that is direct from the fresh and cold fjords in Norway for its salmon and seasonal seafood dishes to the world. With the motto of "Good Food Fast", Pink Fish strives to serve every meal within 5 minutes so that customers can tuck in quickly!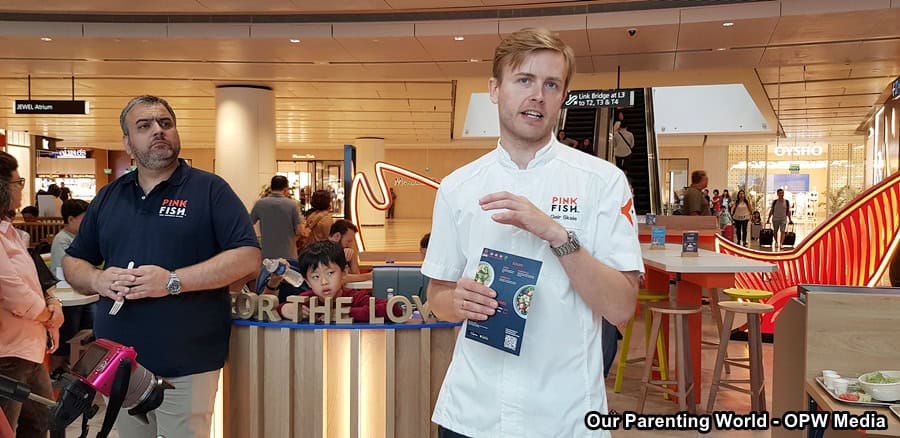 During the media launch in Singapore, CEO Ronny Gjøse and Geir Skeie (Bocuse d'Or winner 2009) were present to share with us more about Pink Fish. 
Mr Gjøse shared that "We are thrilled to bring the best of Norway's salmon to Singapore, which is known as a foodie paradise and the door to Asia. Jewel Changi Airport is where local and international visitors converge, giving us good opportunity to tantalise the palates of many. With our first international outlet strategically located here, we now have the perfect showcase to present Pink Fish to Singapore and the rest of the world."
At Pink Fish, the brand is highly eco-conscious and chose to use only sustainable Norwegian salmon, which is traceable through its lifespan from farm to fork. The restaurants are streamlined from order to delivery to reduce food waste and use only custom-made biodegradable packaging, including their straws, which are plastic-free so that customers can eat and feel guilt-free about contributing minimal carbon footprint at its restaurants.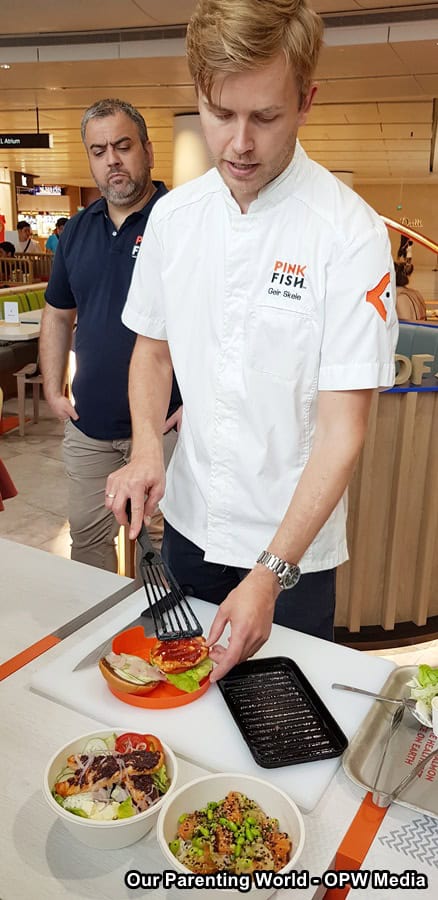 Chef Geir Skeie who is Bocuse d'Or 2009 world champion conducted a demonstration to show us how some of Pink Fish's menu highlights are being created.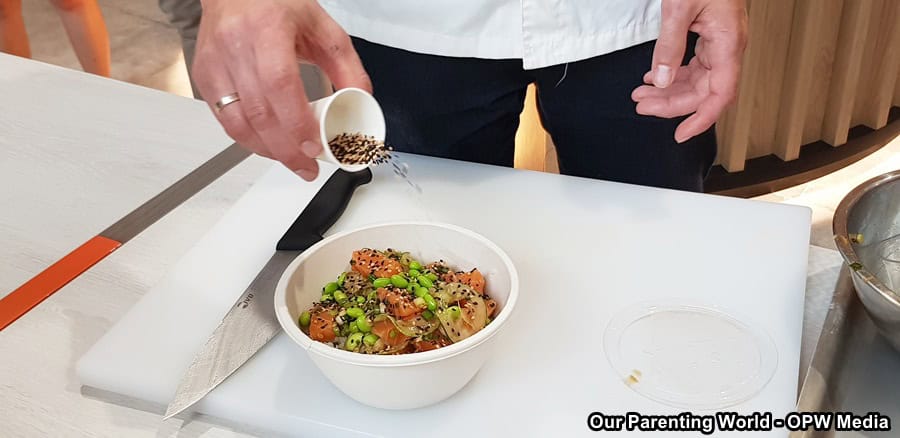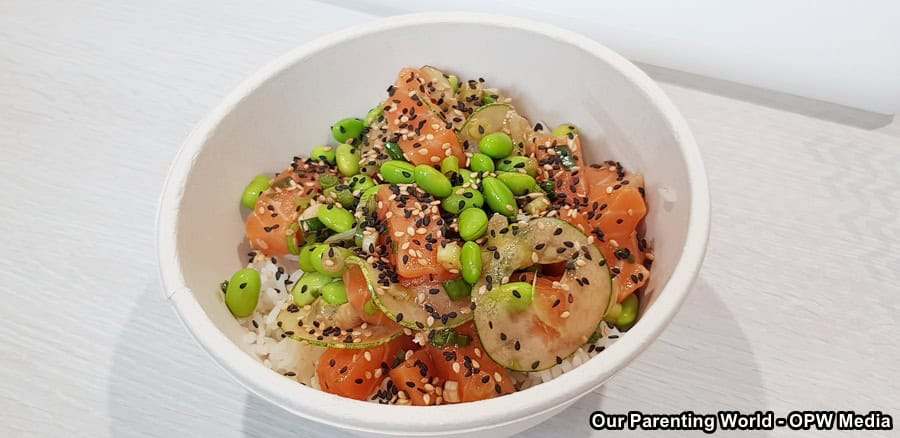 Asian Raw
Japanese sashimi salad with raw salmon cubes, yuzu, miso, edamame and rice.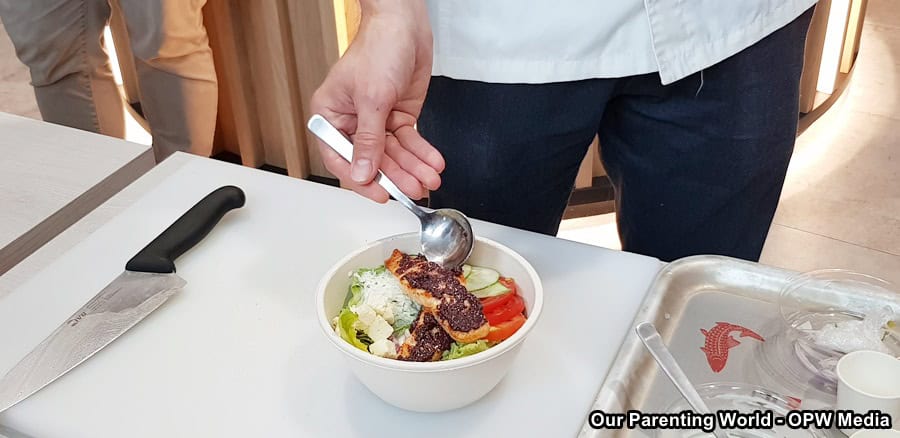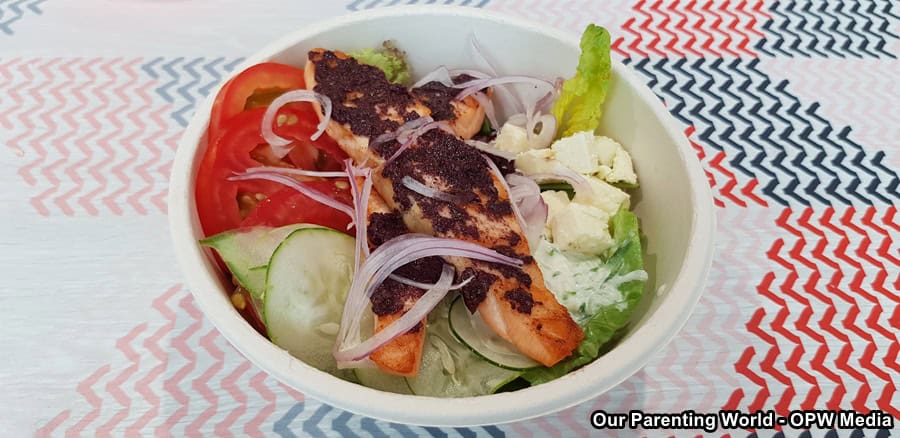 European Salad
With grilled salmon fillet, tzatziki (Greek yoghurt sauce), feta cheese cubes and olives.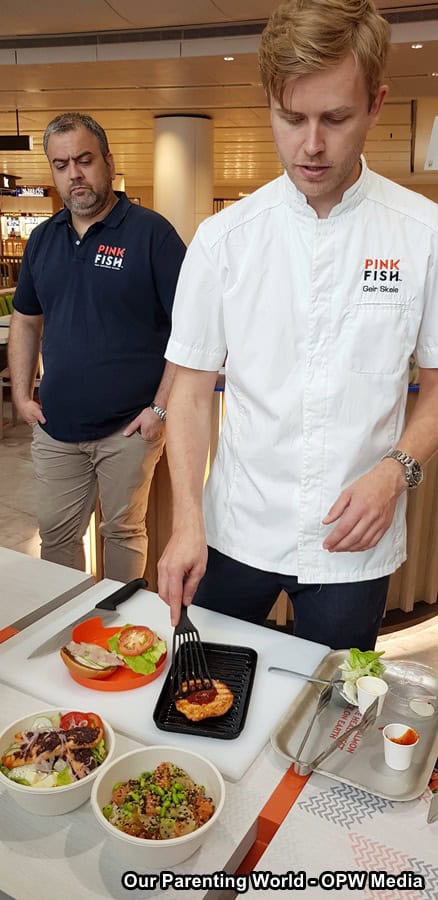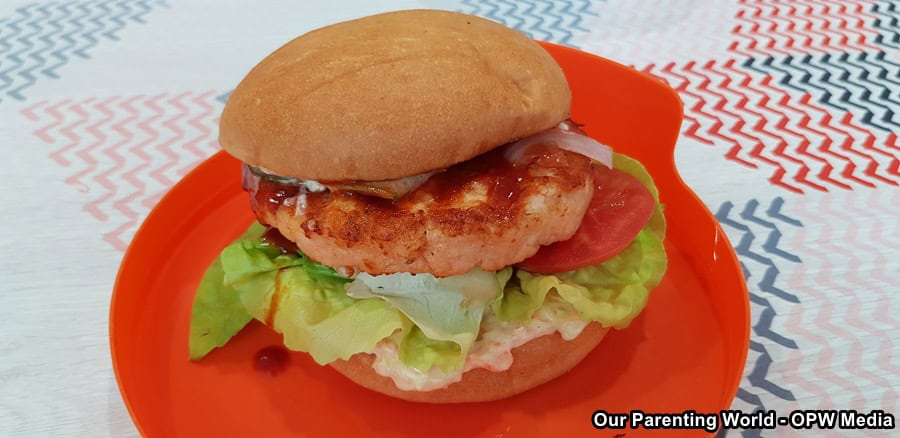 American Burger
Juicy Texan salmon burger with coleslaw and slathered with BBQ sauce.
Mr Skeie shared that "As a chef who loves Norwegian produce, I have always dreamed about bringing fresh Norwegian salmon to people everywhere in the world. With this core idea, Pink Fish is not just bringing the premium ingredient to the world, but also introducing a world of flavours to this versatile protein."
Diners visiting Pink Fish at Jewel Changi Airport can look forward to its original menu with the following categories: Salads & Wraps, Burgers, Soups and Raw. The menu allows customers to customise their portion of salmon for Salads & Wraps, Soups and Raw, ranging from Nibbles (50g), Hungry (100g) to Starving (150g). Each burger comes with a generous 110g serving of salmon. Customers can choose from a range of sides to complement their dishes. There will also be a "Catch of the Month", where different seafood items will be showcased, based on the season and Chef Geir Skeie's inspirations.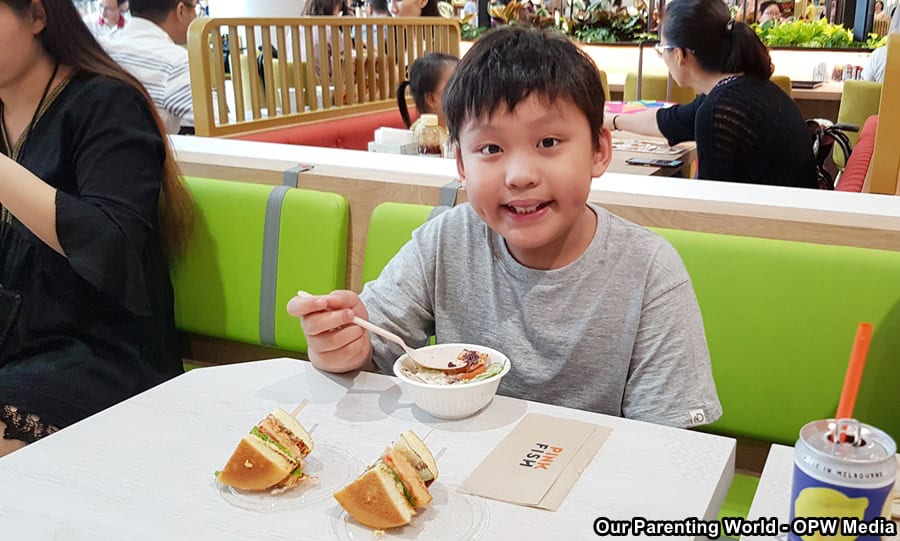 Fish like Salmon has numerous amazing health benefits that are good for our body and brains. Check out Pink Fish at Jewel Changi Airport for its fabulous and healthy dishes!
Pink Fish
Location: 78 Airport Blvd, #B1-261/262, Jewel, Changi Airport, Singapore 819666 
Operating Hours: 10am – 10pm daily
To find out more, please visit its website at https://www.pinkfish.sg/