As Singapore has moved into Phase two of reopening the economy, you can now visit Spa to have your long-awaited facial and body treatments. Pisces Wellness is a newly opened Homegrown Bespoke Spa located at Jurong Point 1 that provides holistic and therapeutic skin and bodycare.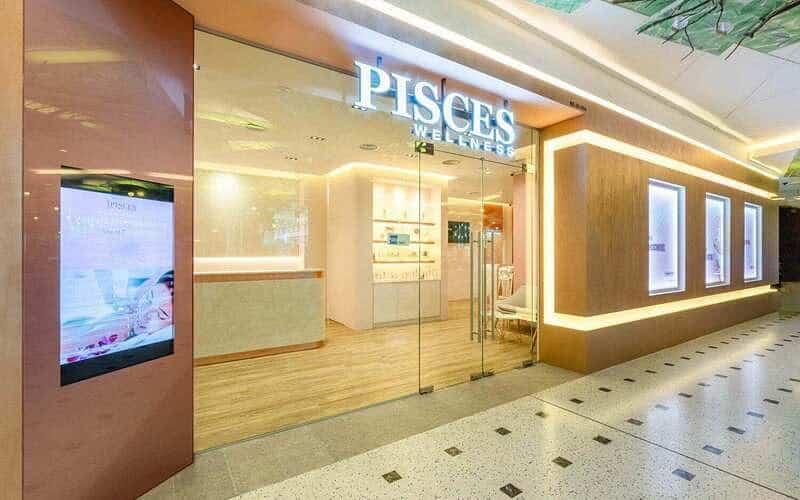 Entrance of Pisces Wellness
Pisces Wellness situated at Level 2 of Jurong Point 1, is conveniently located next to Boon Lay MRT station and Boon Lay Bus Interchange. You can look forward to embark on an enjoyable skin and bodycare journey and indulge in pampering treats with its onsen pools, steam baths and or personalised face and body treatments that not only help to relieve stress and ease your mind, but also effectively help to improve your well-being. Onsen pools and body treatments are only available for ladies and facial treatments are for both ladies and men.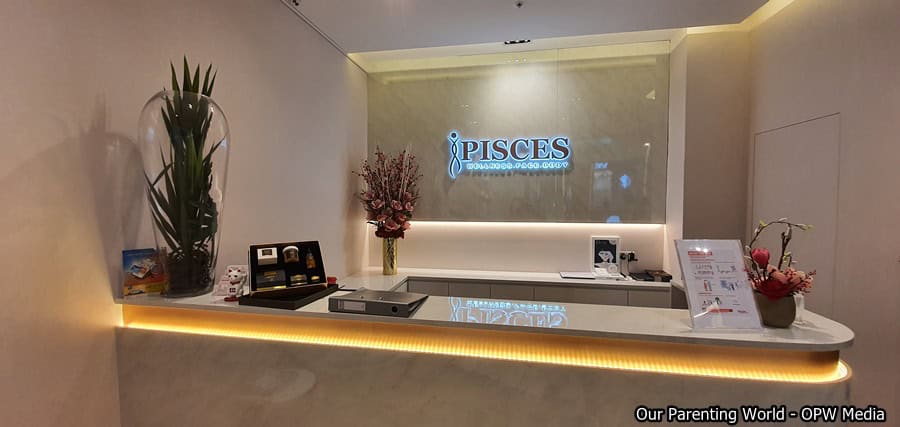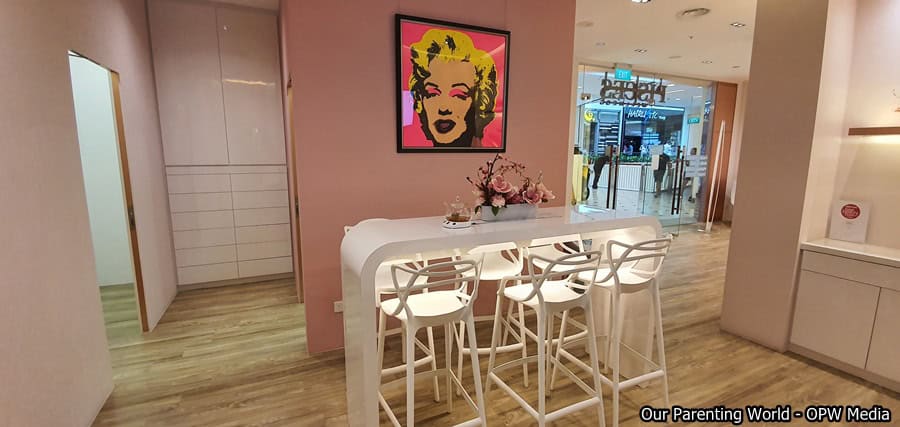 The cosy, spacious and elegant space offers a menu of specialized treatments and exclusive products that have been sourced to help address your skin and body issues. You can find your desired treatments, it is a good place to relax and take a break from your hectic life routines.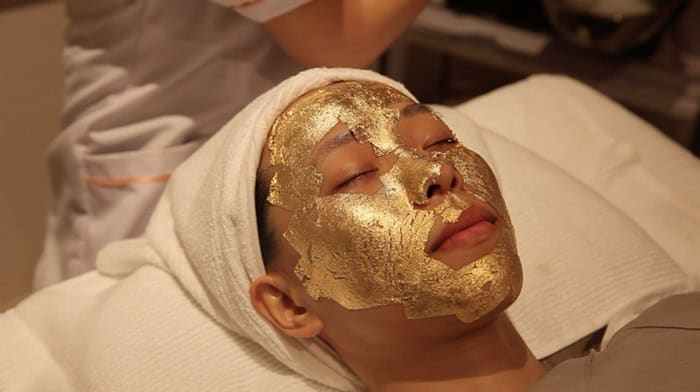 24K Gold Facials at $268 onwards
(The above images credit to Pisces Wellness)
Upon your visit to Pisces Wellness, the friendly consultant will go through a detailed skin analysis using their sophisticated tool and machine to check and identify the area of concern and come up with targeted treatment to address your issue. 
Introducing Pisces Wellness's 24K Gold Facials, the one of a kind facial potion exquisitely, to achieve flawless skin like Cleopatra's. The facial started with relaxing cleansing to remove any makeup and residues on your face. Followed by using Nano mist facial spa machine to steam your face with cool air before proceeding to do extraction. A serum is applied to calm and soothe the skin using an ultra sonic device. Next 24K pure gold sheets were placed onto your skin, massage cream were applied and gently massage all the essential ingredients of the products into your skin till they are fully absorbed. Finally, a gold modelling mask was applied on the face and finished off with a relaxing shoulder massage. During the facial, the therapist also help to trim your eyebrow and give some useful tips on how to take care of your complexion. 
The 24K Gold Facials uses 24K pure gold sheets and the patented γ-PGA (the most powerful hydrating agent) in combination with the nano mist from a special facial spa system to restore radiance to dull, matured and dry skin, resulting in an intensely radiant skin. Not only does it enhances lymphatic drainage, this gold facial also accelerates the regeneration of new cells, restoring youthful skin qualities to bring softness, smoothness, elasticity, resilience and radiance to your skin.
If you are looking to detox your body, try its Magical Healing Touch Therapy. This holistic body treatment begins with a pressure point to release and stimulate energy, a lymphatic drainage session follows to effectively eliminate body toxins, before a therapeutic customized body treatment for the ultimate body-healing. 
Pisces Wellness uses the latest Korean skin health diagnostic tool and an east meets west approach in its full-fledged skin solutions. Their team of well-trained therapists is dedicated to make customers happy and improve clients' health and wellness through the power of technologies and the magical power of touch. Whether you are looking for facial or body treatment or both, Pisces Wellness is the place to go.
Customers can rest assured when you visit Pisces Wellness as they have introduced stringent safety practises to do their part in keeping you safe and sound. The enhanced safety protocols are as follows: 
"Your safety is our priority". The health and safety of our employees and customers remains our top priority –  Pisces Wellness

We will prescreen all clients and employees for sickness and contact with confirmed COVID-19 cases. 
We will ask Clients in high-risk, vulnerable groups not to get treatments.
We will maintain physical distancing in common areas.
We install high quality industrial standard Ultra Violet Ray disinfect machine that kills 99.99% of germs in 15 seconds.
Masks are required in common areas. We wear clean masks, face shields and aprons during treatments.
We wash and sanitize hands repeatedly.
We disinfect professional use products after each use.
Our beds are clean with freshly laundered linens for each client and disinfect with Ultra Violet Ray to kill 999% of germs.
We clean and disinfect all equipment and surfaces before use.
We store clean and dirty items and tools separately.
We disinfect common areas at least hourly with Ultra Violet Ray and Disinfectant.  
All our products are single use, and lower the risk of possible contamination.
We have received Hygiene certificate from Enterprise Singapore
Our staffs takes temperature checks twice a day
Pisces Wellness
Location: 
1 Jurong West Central 2 #02-21/21A
Jurong Point 1 Shopping Centre
Singapore 648886
Tel: (65) 6776 0123
To find out more about Pisces Wellness, please visit its website at https://www.pisceswellness.com.sg/