Our Parenting World team is excited to visit Sentosa on the first weekend at the start of the School holidays!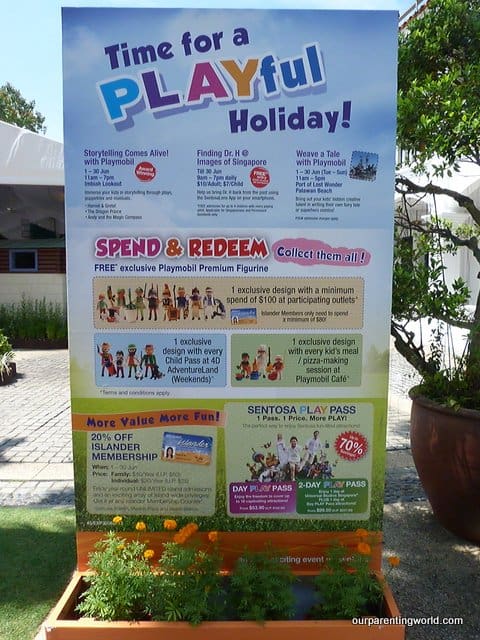 Lots of activities at Sentosa during the school holidays from 1 – 30 June.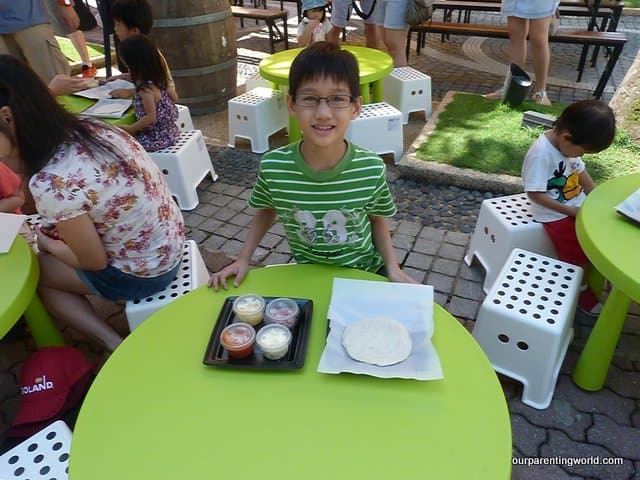 We are here at the Playmobil Cafe and guess what are we doing?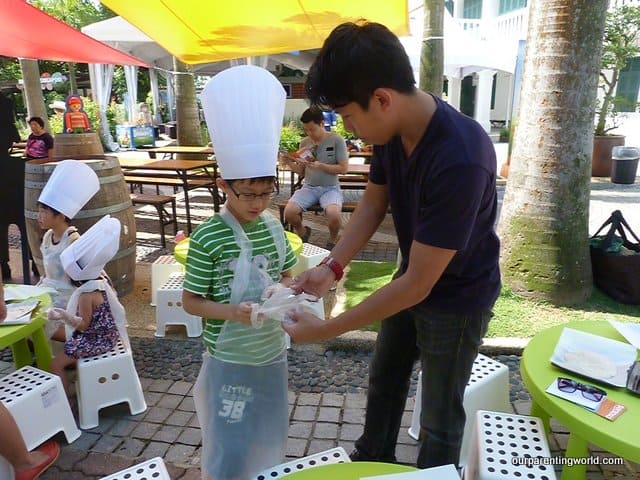 Many thanks to the organiser for helping Gor Gor to put on his gear!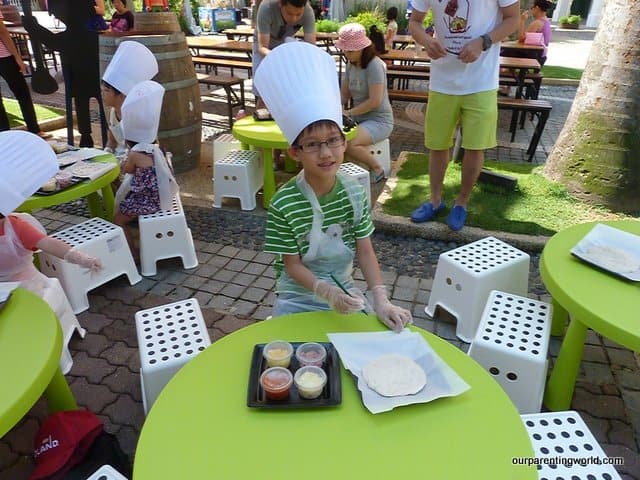 Can you guess? We are here to be little bakers at the pizza-making session.
How about Di Di? Where is he?
Di Di says "I am here and this lovely lady is helping me to put on my baker gear, thank you so much!"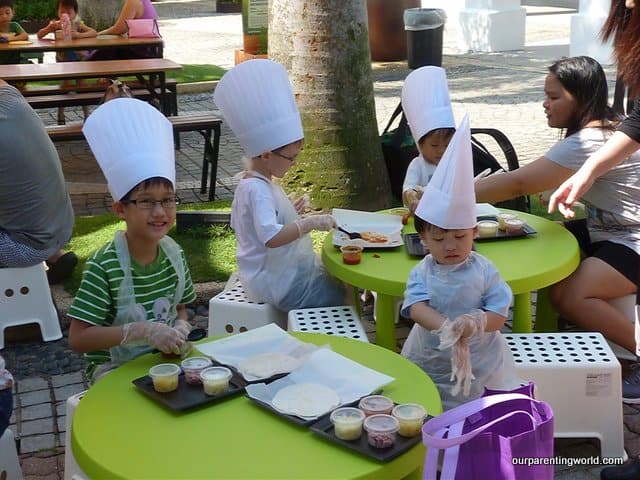 Let's start making the pizza, yum yum … I am starting to feel hungry, how about you, Di Di?
I am hungry too Gor Gor, let's finished making the pizza!
Can you guess which one is Gor Gor and which one is made by Di Di?
Answers: Di Di's one is on the right and Gor Gor's one is on the left, seems like Gor Gor loves cheese, he put so much cheese on the pizza.
It's time for story telling session while waiting for our pizza to be baked.
This story is about Andy and his travelling adventure. It is an enjoyable session for children and adults too. The whole session is highly interactive and engaging! 
The pizza is finally ready to be collected, they all look so yummy. With every pizza making session at Playmobil cafe comes with 1 exlusive Playmobil design. Hurry, come and join in the fun, not only your child/children get to eat the pizza they created, they get to bring home an exclusive Playmobil toy. Each pizza session costs $10 and comes with lots of fun!
After eating, Gor Gor and Di Di having fun exploring the various Playmobil on display.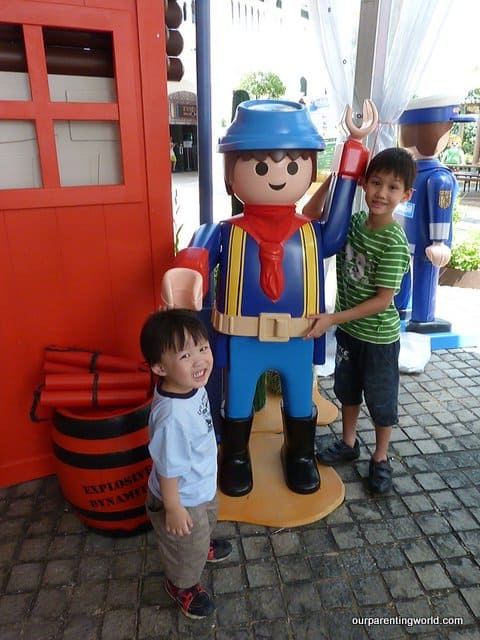 We love Playmobil!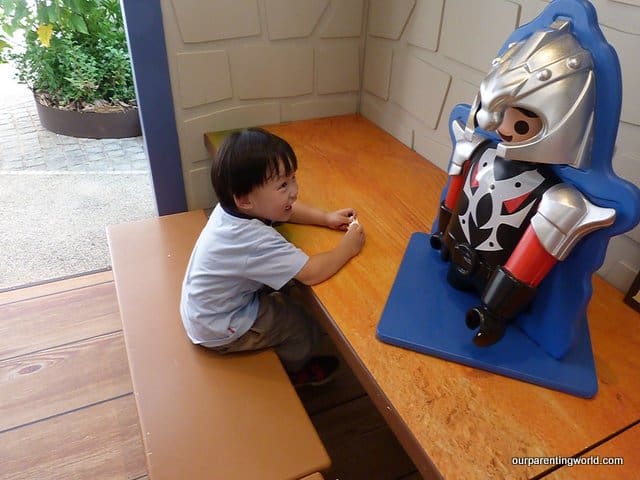 Hey, let's have some fun!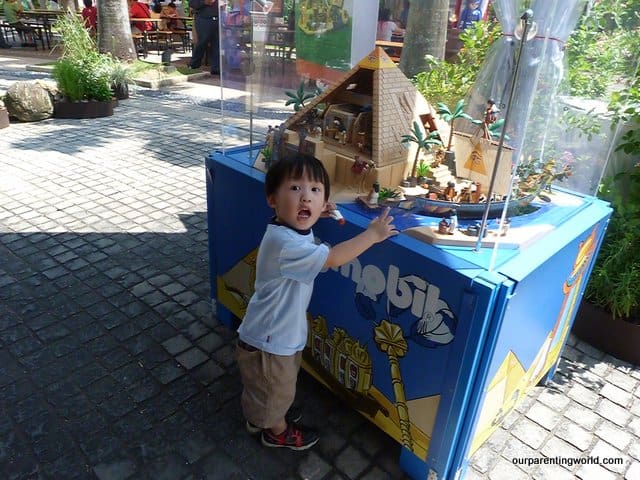 Di Di says: "Quick everyone, do come down to Sentosa and have lots of fun during the school holidays from 1 to 30 June 2013!"
Please click this link to find out more about what is happening at Sentosa during the school holidays. 
We would like to thank the lovely organisers and team of Sentosa for inviting us over! Gor Gor and Di Di have such a good time and we will be coming to Sentosa for more activities during the school holidays.