Pororo, the loveable well-known Little Penguin, South Korea's top animation character also known as "President of Kids" with over 6.8 billion views on its YouTube channel is making its way to Singapore! The award-winning animation is also broadcasted over 130 countries, including Disney Junior Channel and Okto Channel in Singapore. 
Come 11 November 2015, Pororo Park will be officially launched in Singapore and it will be the first in Southeast Asia. This is Singapore's largest character-themed indoor edutainment playground at 11,000 square feet that will include theme ride, indoor playground, educational classes and entertaining shows conveniently located at Marina Square's new retail wing at level 2. 
Our Parenting World team attended the media preview to find out more about this exciting new launch, join us as we bring you to a tour of what to expect when you visit Pororo Park. 
Pororo Park Singapore is themed around the animated series that follows the adventurous Pororo and friends, who often encounter challenges and join them to learn practical and moral lessons through their exciting adventures in Porong Porong Forest.
Fans of Pororo can look forward to enjoy the various entertainment facilities including Pororo Express which is a train ride for kids. Many children excitedly and eagerly hopped onto the train, this is one of the most popular activities to do at the Park.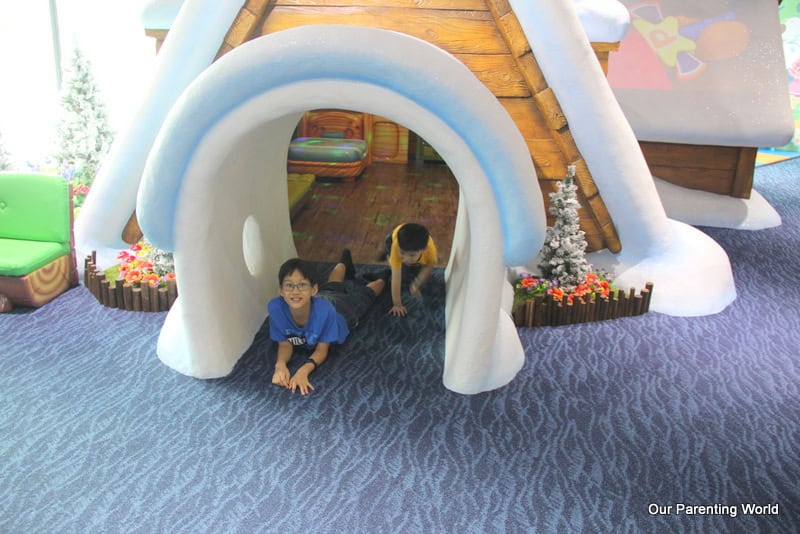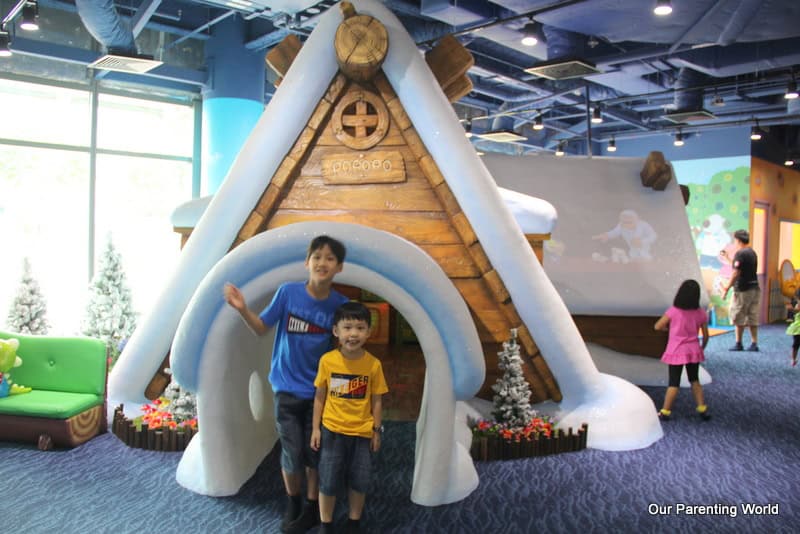 Explore Pororo House and have lots of fun playing inside the iconic house.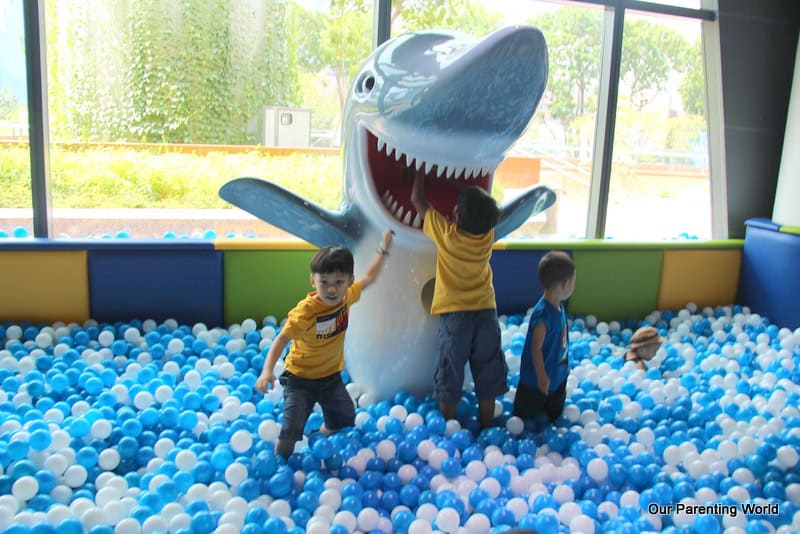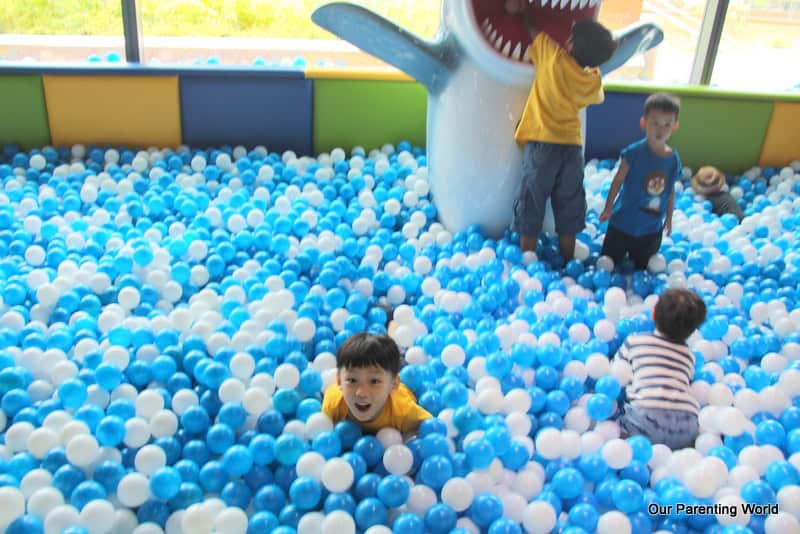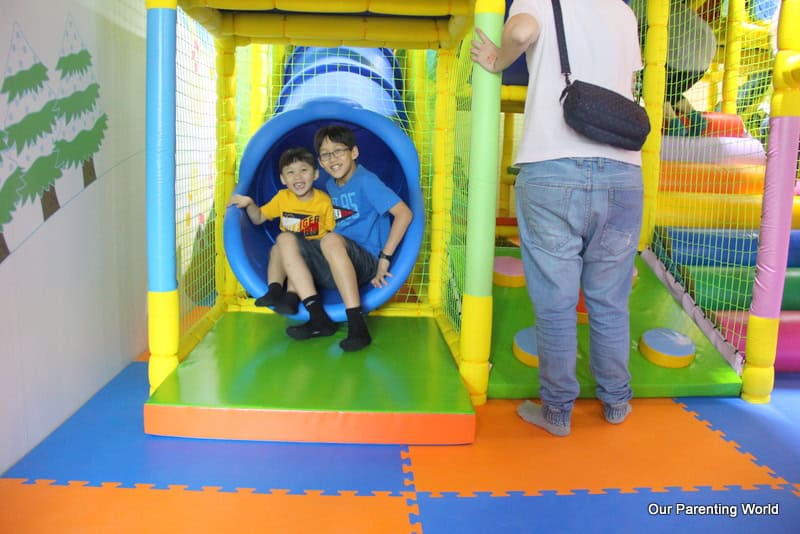 Bounce, slide and have endless fun playing at Shark Ball Pool and Poby's Jungle Gym.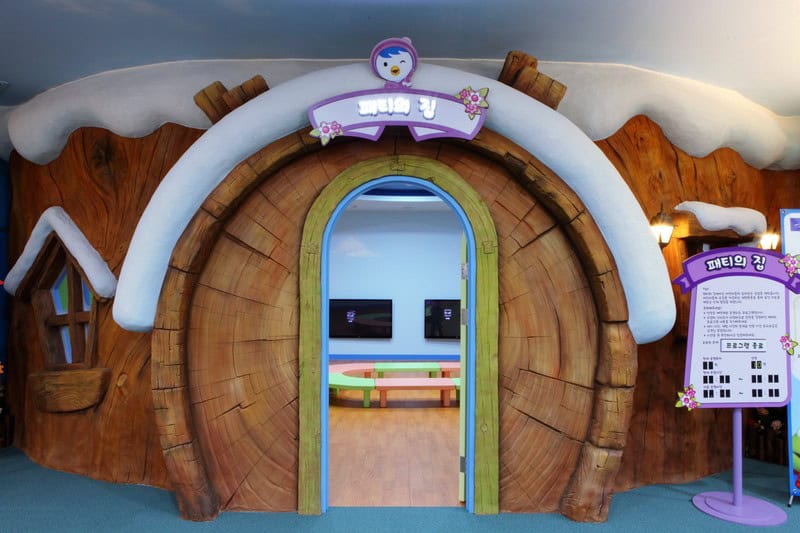 Photo Credit: DreamUS Edutainment (Pororo Park Classroom)
At Pororo Park Singapore, there will be 2 classrooms cum party rooms themed after the animation characters of the series, Eddy and Petty where children can take part in educational classes including story telling classes by instructors from MindChamps that will be held on every Sunday from November 2015 to January 2016. 
The little one enjoying himself so much at Pororo Park that he happily shared his excitement with the friendly Pororo staff.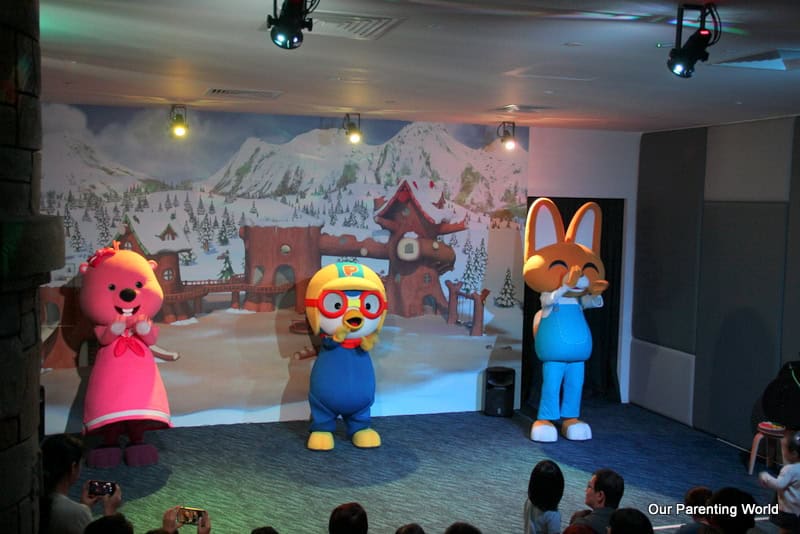 Pororo Park offers more than just playing at the park, it has mini parades, character meet-and-greets, watch shows featuring Pororo and friends and sing-along with them. These will be performed at TongTong's Little Theatre. Children enjoy watching the shows and seeing their favourite characters come to live. More shows will be scheduled during the weekends and Pororo Park Singapore aims to give its visitors boundless of fun and endless surprises for everyone.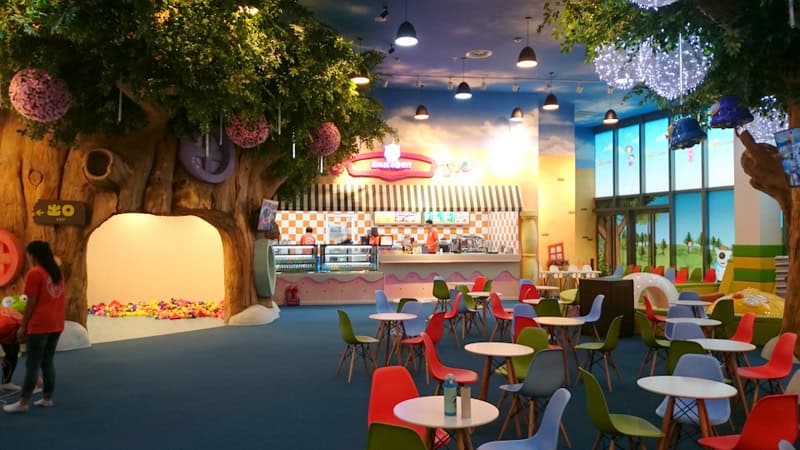 Photo Credit: DreamUS Edutainment (Pororo Park Cafe)
Feeling hungry? There will be a 60 seater Loopy's Café that is cater for both adults and children with delightful Korean-inspired main dishes and desserts with a view of the Marina Bay skyline. Adults can enjoy the free Wi-Fi where the children enjoyed themselves at the park.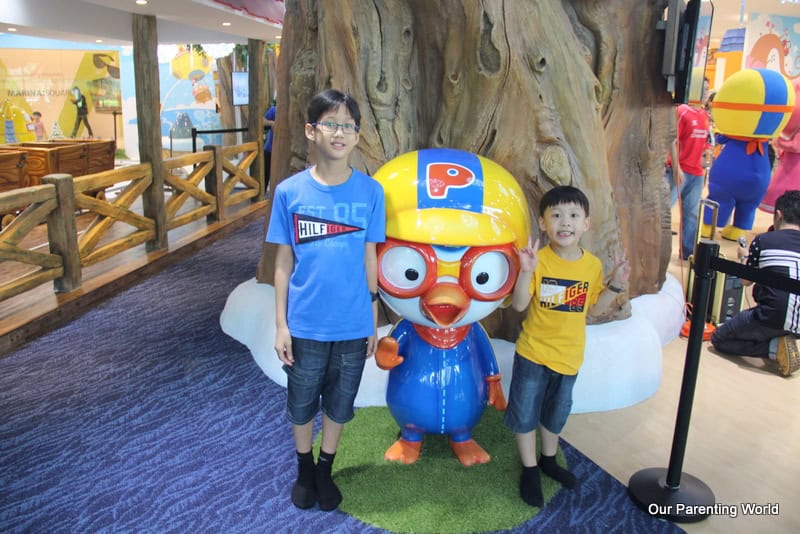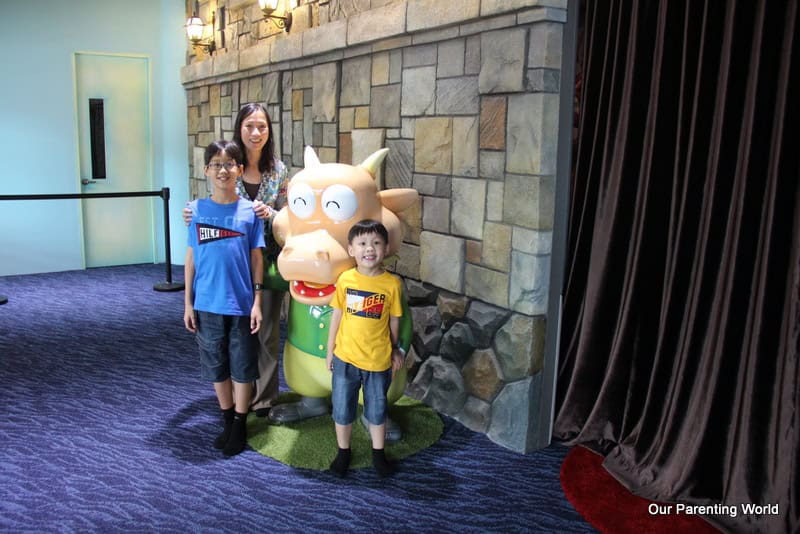 Our team enjoyed taking photos with the various lovable characters from Pororo and his friends both from the meet-and-greet sessions and the displays.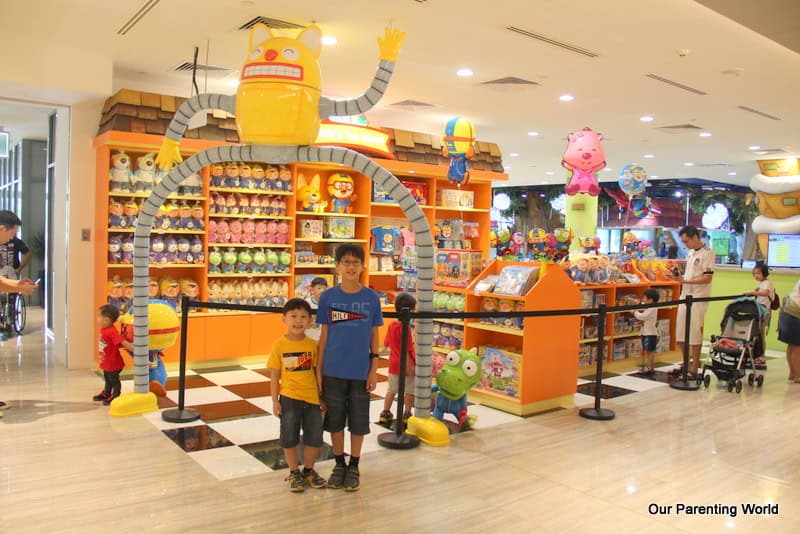 Can't get enough of Pororo and his friends, visit Rody's Toy Store where there is a wide variety of Pororo themed items from stationery, toys to clothings and other souvenir items available. 
Kim Jiwon, CEO of DreamUs Edutainment says, "Pororo Park Singapore aims to be the premier indoor playground in Singapore with top-quality attractions, well-loved characters and a unique mix of education and entertainment elements. Modern busy parents will now have a one-stop location to entertain and educate their energetic, inquisitive young children."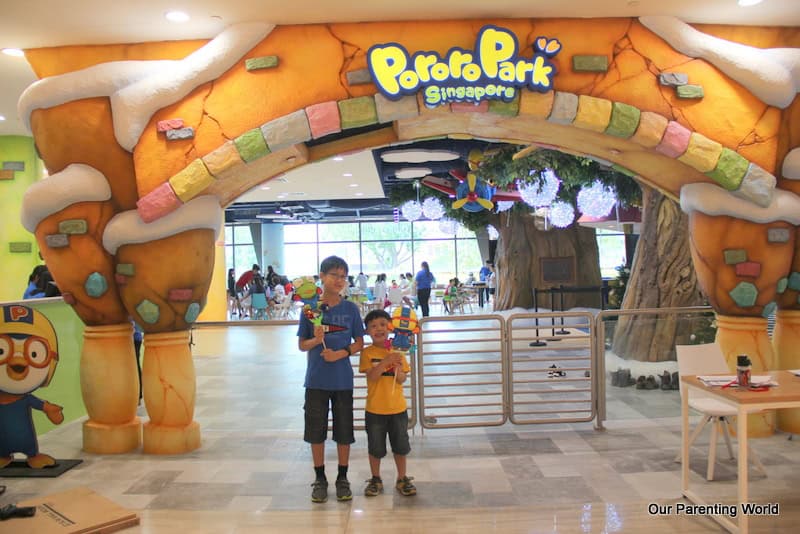 Bring your children and visit Pororo Park which will be officially opened on the 11 November 2015 onwards to spend an educational and fun-filled time with your kids!
Additional Information:
Pororo Park Singapore
Suitable for young children aged 1 – 9 years old, young and adventurous fans of Pororo will enjoy the various entertainment facilities at the Park.
Please remember to bring your socks for both adults and children when you visit Pororo Park. 
Location: #02-29 Marina Square, 6 Raffles Boulevard, Singapore 039594
Opening Hours:          
Sundays – Thursdays: 10.30am to 8.00pm
Fridays and Saturdays: 10.30am to 9.00pm 
Website: http://www.pororoparksg.com/
Instagram: https://instagram.com/pororoparksg/
Facebook: https://www.facebook.com/pororoparksg