POSB PAssion Run for Kids is celebrating its 10th anniversary this year with a first-ever evening run! We are so excited to take part in this popular run for kids that takes place at Marina Promontory on 8 September 2018 from 4pm onwards!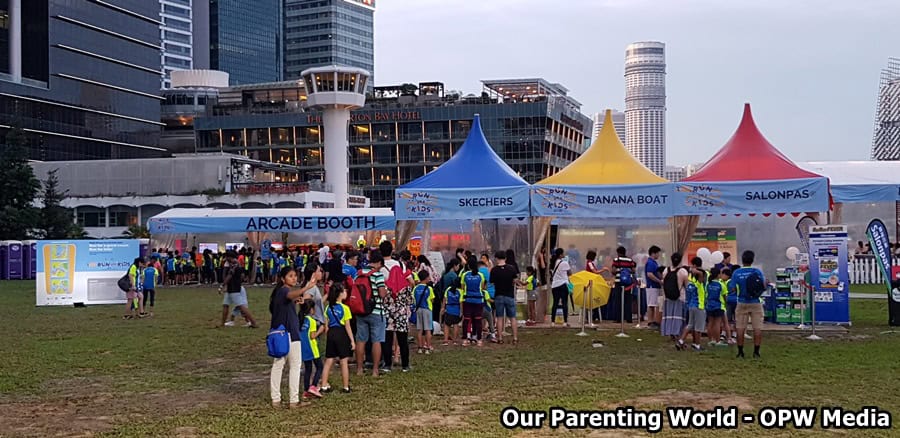 POSB PAssion Run for Kids is a charity race jointly organised by People's Association (PA). The main aim of the run is to raise funds that goes into the POSB PAssion Kids Fund managed under the People's Association Community Development Fund (PACDF).
The fund aims to support children (0-16 years old) in the community through events and programmes with sustainable impact on the development of the child(ren). Since the introduction of the Fund in 2012, more than 326,000 kids have benefitted through more than 81 enrichment programmes at the various CCs & RCs.
Besides taking part in the run, families and friends can participate in fun-filled activities that are suitable for everyone at the mega carnival!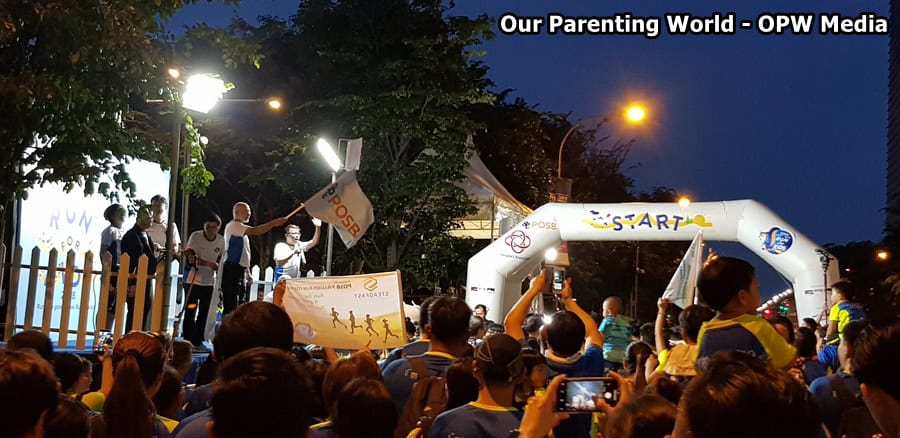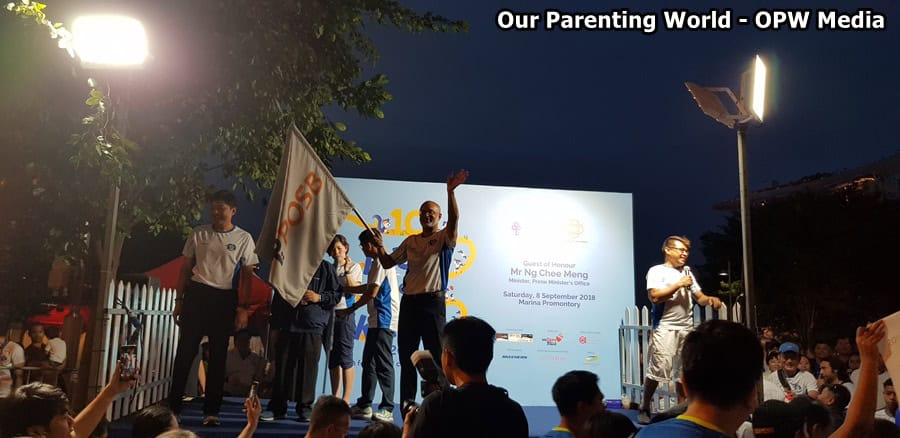 We took part in the 3.5 Km Family Walk – Non Competitive, the flag off was at 7:30pm. Fortunately the weather was very good and it was a breeze for us to complete the 3.5 Km walk easily.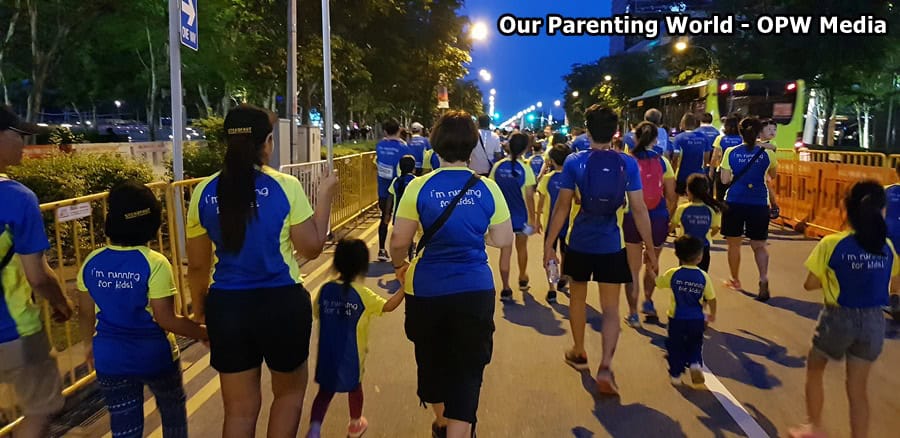 The running event was very well-received with many families taking part. It was enjoyable walking and running together with our family and friends along the scenic route from Marina Promontory, Marina Bay Sands and Gardens by the Bay.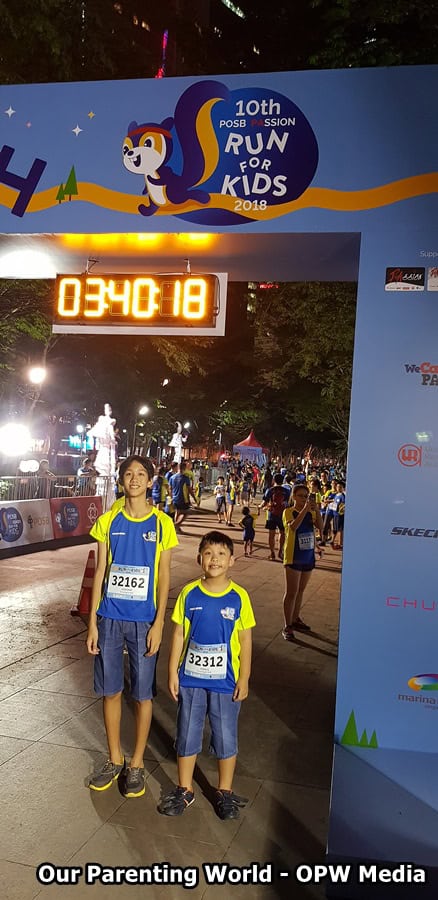 Yay! We have reached the finishing line! 
We met Mr Ng Chee Meng, 黄志明,  Minister for Education (Schools) and Second Minister for Transport who is also MP for Pasir Ris Punggol GRC at POSB PAssion Run for Kids. 
We all had an enjoyable time at POSB PAssion Run for Kids, the event was well-organised and there were lots of activities for the whole family to take part and have a good time together. We look forward to participate in next year run!
To read about our earlier feature on POSB PAssion Run for Kids, please visit http://ourparentingworld.com/posb-passion-run-for-kids-2018-and-giveaway/
To find out more about POSB PAssion Run for Kids, please visit its website at https://www.posb.com.sg/personal/run-for-kids