The British Council and Premier League are bringing their hugely successful international coaching programme, Premier Skills, to Singapore for the first time. Over 100 Singaporean coaches, parents, teachers and referees are set to gain from this groundbreaking community coaching initiative. They will receive expert training from Premier League coaches from Arsenal, Everton, Stoke City and the Barclays Asia Trophy Tournament Match Officials, giving them the skills and support to develop their own community football projects and to progress as coaches and referees.
Three community football development programmes will be conducted alongside the Barclays Asia Trophy (BAT) in collaboration with Sports SG, Football Association of Singapore (FAS) and the Asian Football Confederation's campaign for child nutrition One Goal.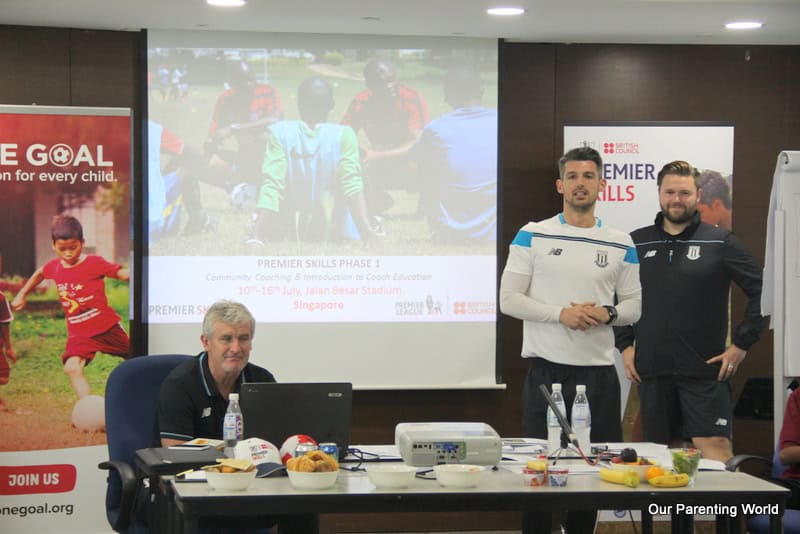 Our Parenting World attended the Premier Skills launch event today at Jalan Besar. World Vision nutritionists and coaches from Stoke City football club has developed a special One Goal module to teach coaches on how to conduct sessions on healthy lifestyles for children. The manager of Stoke City football club, Mark Hughes is the guest of honour at the session. The participants are excited to see Mark Hughes who has won a host of medals during his playing career, including two Premier League title medals, four FA Cups, three League Cups and two European Cup Winners' Cups. Stoke City has One Goal as their shirt sponsor for the duration of Barclays Asia Trophy. The workshop is delivered for the first time at Premier Skills and showcased practically at the Community Festival on Tuesday 14 July.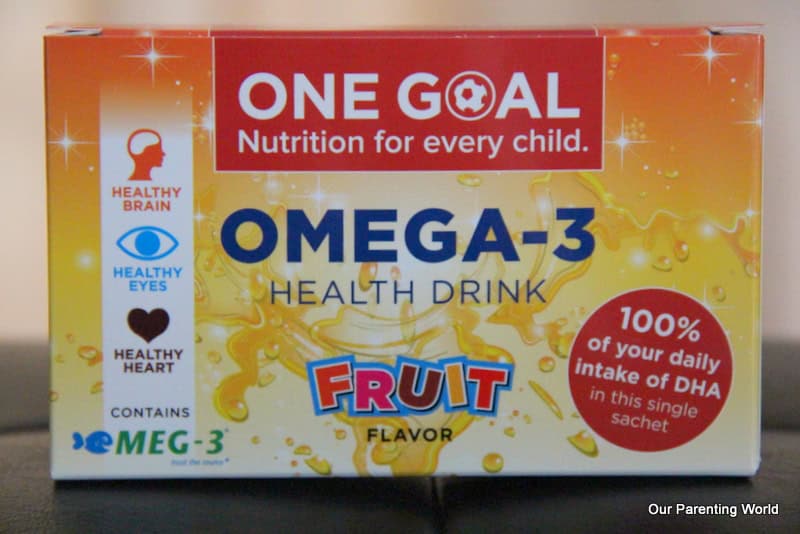 One Goal is a campaign that aims to use the power of football to raise awareness of child malnutrition in Asia. Its goal is to bring nutrition to every child in Asia and increase the number of children to provide them with the opportunity to reach their full potential in life and on the pitch.
Please click HERE to find out more and support One Goal in its movement.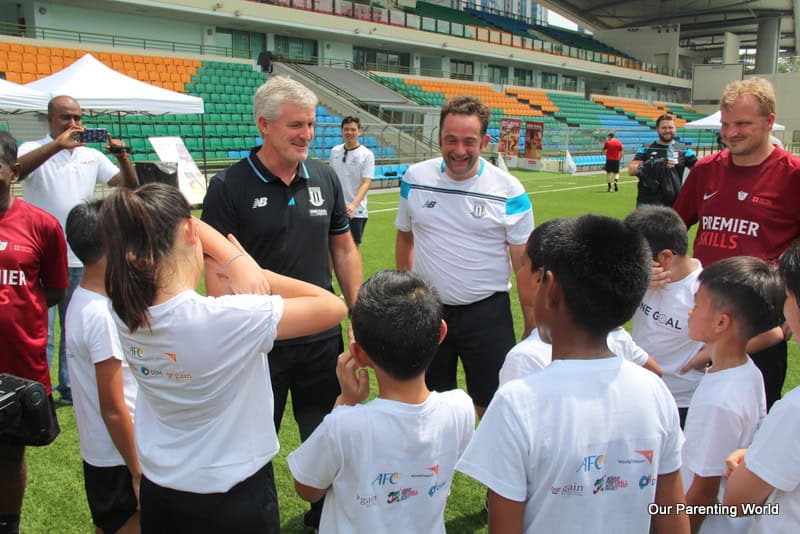 Mark Hughes talking to the young players at the pitch.
On Tuesday 14 July evening, Premier Skills will host a Community Festival to showcase the work that has been happening on the pitch during the week in the lead up to BAT. All 100 coaches and referees from the three community football development programmes will come together at the festival to demonstrate their key learnings from the programmes including how to deliver inclusive football coaching sessions, run and officiate a fun and participative community tournament for local young people. Joining them will be players and coaching staff from Arsenal, Everton, Stoke City and Singapore Select XI.

It is great to know that so much is going on in the Singapore's sport scenes and we are very honoured to be able to meet soccer legends like Mark Hughes. 
Premier Skills is a partnership between the Premier League and the British Council which uses football as a tool to develop a brighter future for young people around the world.
For more on Premier Skills visit http://www.britishcouncil.org/society/sport/current-programmes/premier-skills.
To find out more about the football-focused English content and to view the materials online, visit http://premierskills.britishcouncil.org/
The Premier League is involved in a wide range of community projects both in the UK and overseas.
For more information on these, please see: http://review.premierleague.com