Princess Cruises' first global survey across 12 countries including Singapore has found that hard-working Singaporeans are not setting aside enough time for sleep and relaxation. A staggering 62% of Singaporeans are not getting the sleep they need and 72% of working adults take time off each year just to catch up on sleep. A third (33%) of employed Singaporeans take off a full week or more just to rest.
Rather than carving out time each day to unwind and relax, 82% of Singaporeans use weekends to make up for sleep they lost during the week as they do not set aside time to unwind every day. Singaporean Millennials, who should have the youthful energy to enjoy a weekend of fun and socialising, are most likely to stay in and snooze than Baby Boomers.
For its ninth annual Relaxation Report, Princess Cruises expanded the depth of its study to a global audience, adding representation from Singapore, Taiwan, Japan, Hong Kong, China, Korea, Indonesia, Malaysia, Vietnam, UK, and Australia in addition to North America. When it comes to relaxation and sleep, the global results were surprisingly similar across different countries. According to results of the survey by Wakefield Research for Princess Cruises, working adults globally are not dedicating time for sleep or relaxation, with more than half (51%) of them reporting they get less sleep than they need on an average night and 80% of adults are using weekend days to make up for sleep lost during the weekday.
Dr. Michael Breus, a sleep doctor who advises A-list celebrities on their sleep, is in Singapore on the first stop of an Asia Sleep Tour, where he will share insights into the Relaxation Report. On the tour which includes Jakarta, Tokyo and Shanghai, Dr Breus will also provide his own sleep advice and relaxation tips.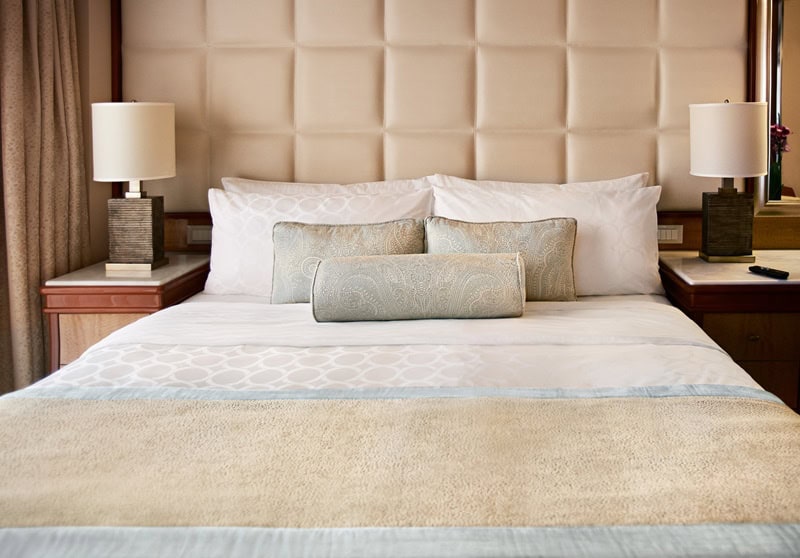 Insights from the Princess Cruises Relaxation Report (Singapore)
The survey highlights that Singaporeans are not giving themselves the time to let go and relax, and whether that is because of the intense demands on their lives or they feel guilty when relaxing, this is an unsustainable trend that can have a genuinely adverse impact on society as a whole.
Skewed Priorities: In Singapore's 24/7 always-on culture, it appears that the stresses of everyday life are getting in the way of a good night's sleep for many Singaporeans. Singapore has the most number of self-professed "night owls" globally with 36% of working Singaporeans getting to sleep after midnight. In addition, 18% of working Singaporeans say they are 'insomniacs'.
Resting Rituals: Another interesting finding was the pre-sleep rituals of working adults. More than half of Singaporeans (55%) check social media and 48% of them watch TV before turning in, both of which can disrupt sleep. These sleep-impeding rituals also differ by generation. Millennials are much more likely to turn to social media, compared to Gen Xers and Baby Boomers who prefer to watch TV before sleep.
Holiday Neglect: One way hard-working Singaporeans can set aside time to relax is to take a holiday. However, the survey found that little over half of those surveyed in Singapore (53%) took all of their holiday days available to them in the last year with UK respondents at the top of the list at (76%) and Japanese at the bottommost (28%). The top reasons for Singaporeans not using their holiday time included:
They could not find a good time to take off (40%)

They had too much work to get done (38%)

There was a lack of support at work to take time off (31%)
Slumber Struggles on Holiday: Even going on holiday does not guarantee better rest. About 64% of Singaporeans frequently struggle to get a good night's sleep while on holiday. This issue affects all generations from Millennials to Gen Xers and Baby Boomers.
·       When traveling across two or more time zones, 73% of Singaporeans typically experience unpleasant side effects including daytime fatigue (45%); disturbed sleep, such as insomnia or early waking (42%) and headache (23%), which can all get in the way of enjoying pleasurable activities on holiday.
Sleep-friendly Sensory Experience Onboard Princess Cruises
As one of the world's largest international premium cruise brand, Princess Cruises, is committed to ensuring its guests come back from holiday feeling refreshed, renewed and rejuvenated. As part of its Come Back New Promise, Princess Cruises partnered with leading experts in both the science and beauty of sleep to develop the Princess Luxury Bed. Awarded the 'Best Cruise Ship Bed' by Cruise Critic, the Princess Luxury Bed is the first and only bed in the world developed for a cruise line by a board certified sleep expert – Dr. Breus, to deliver its guests the ultimate night of sleep at sea.
"Sleep continues to trouble people around the globe and across generations, whether at home or while traveling. Sleep is a vital, sensory experience that allows our bodies to recharge and recover from mental and physical strains." said Dr. Breus. "By collaborating with Princess Cruises, I believe we've come up with some really unique aspects for not just the bed itself, but the entire experience that will allow guests to sleep really well."
By 2019 more than 45,000 Princess Luxury Bed will be fully rolled out to over 22,000 staterooms. The bed features a plush, two-inch thick pillow top, a nine-inch, single-sided medium firm mattress for enhanced support, individually wrapped coils for less partner disturbance, a European-inspired duvet and 100% luxurious Jacquard-woven cotton linens.
"Princess Cruises is always innovating to offer a wide variety of new discoveries and relaxing options for our guests who seek unique experiences. The Princess Luxury Bed is one such innovation designed to deliver the best sleep at sea. Our guests in this region will be able to experience the Luxury Bed first-hand onboard Sapphire Princess and Diamond Princess during the upcoming homeporting season in Singapore from November 2018 to March 2019," said Farriek Tawfik, Director Southeast Asia, Princess Cruises. 
The Luxury Bed will be available onboard 15 of Princess' ships by end of August with another two ships to receive their Luxury Beds in 2019. To prepare guests for the ultimate night of sleep at sea, Princess Cruises and Dr. Breus also optimised the staterooms for a sleep-friendly sensory experience. Guests in the suite categories are offered a 'SLEEP by Princess Kit' which includes additional sleep-inducing items such as eye shades, earplugs, aromatherapy scents, Dr. Breus' Good Night™ app and more.
Additional information about Princess Cruises is available through a professional travel agent, by calling (65) 6922 6788 or by visiting the company's website at princess.com.