Our team received a lovely box from PSLove packed with love to help women to relieve menstrual pain.
About PSLove, it wants to make women feel more comfortable and to relieve menstrual pain and cramps by seeking a natural, drug-free and convenient solutions. Introducing its range of 3 products, MenstruHeat, BackHeat and NeckHeat!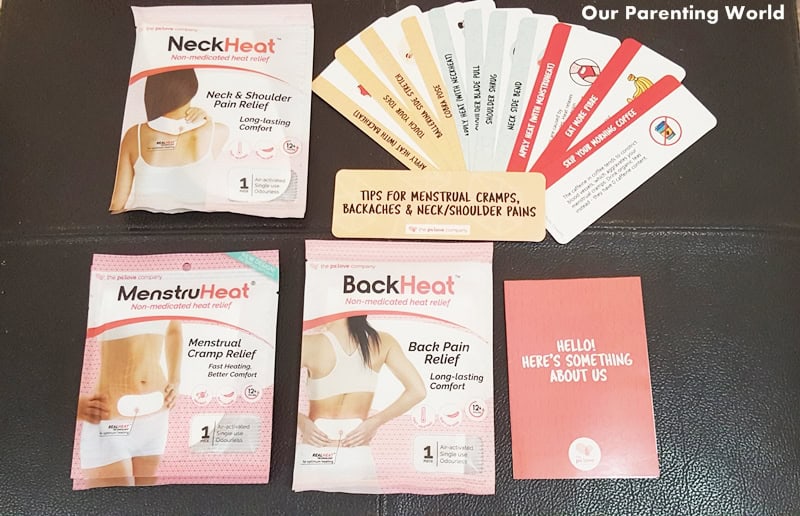 The box is beautifully packed and comes with tips for menstrual cramps, backaches & neck/shoulder pains. That's so thoughtful!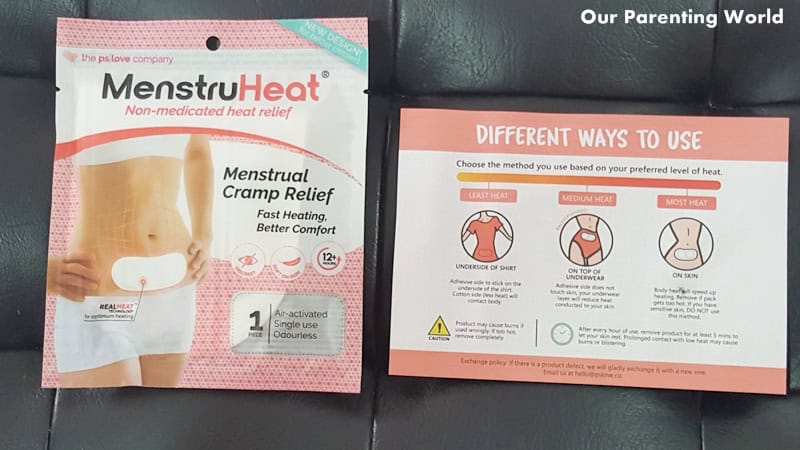 MenstruHeat is PSLove's flagship product, this is a 100% natural heat therapy patch which offers fast heating to effectively help to relieve menstrual cramp.
Why heat is used to relieve pain? Heat has been clinically proven to work effectively as a pain-killer. It can help your uterine muscles to relax, reduce pain, promotes blood circulation and brings more oxygen to the affected area to reduce cramps and backaches.
The MenstruHeat can provide up to 12 hours of heat, that is so convenient! Just use one MenstruHeat and it can last the whole day! How to use? Very easy, just tear open the packaging, it will heat up upon contact with air. Paste it on your affected area and you will feel the heat in 5 minutes of less. 
PSLove has come up with 2 new products, BackHeat and NeckHeat 
We sit in the office most of the time doing work with our computer/laptop, at times, we will experience backache. BackHeat using the same technology as MenstruHeat, it is 100% natural heat therapy.
Whenever you are experiencing pain or discomfort on your back, simply paste the BackHeat on your affected area, it is effective to help ease pain, provide soothing relief so that you are able to continue with your work comfortably.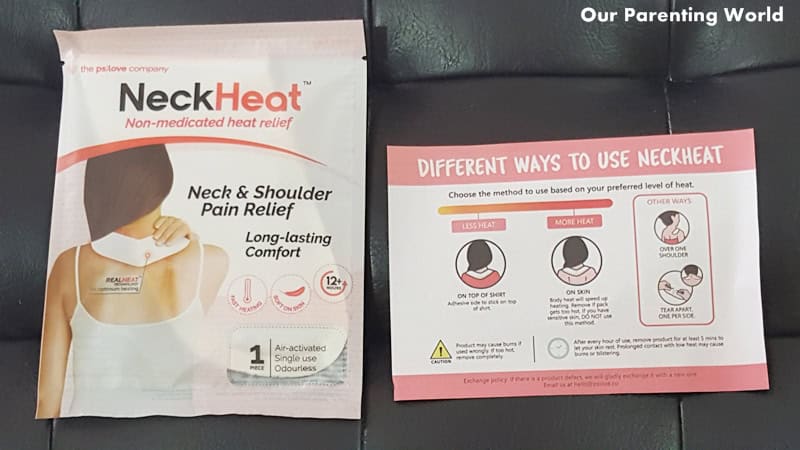 NeckHeat using the same 100% natural heat therapy patch, is effective to help relieve neck aches and shoulder pain.
Many of us use electronic devices for a long period of time and because of our sitting postures and facing down using our devices, it will cause neck and or shoulder pain. To ease the pain, you can simply paste the patch on the affected area, you will feel better as it will help to relieve and ease the pain that you are experiencing.
Try out PSLove and feel how its products will help you to ease and relieve menstrual pain, backache, neck and shoulder pain. To purchase the products, please click HERE.