Shiokoji Tonkatsu Keisuke is the latest revolutionary Tonkatsu concept introduced by Ramen Champion Mr Keisuke Takeda. The cosy, 23-seater restaurant will be opening on November 13, 2019 at Paya Lebar Square. Diners can look forward to enjoy Mr Keisuke's signature innovative interpretation on the popular Japanese comfort food, Tonkatsu.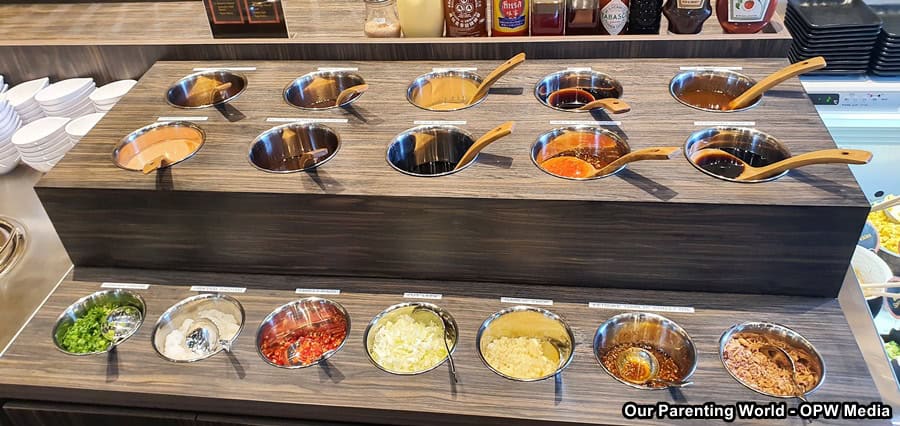 The restaurant offers over 10 different sauce bases and 6 different garnishes at the Tonkatsu Sauce Bar for diners to create their own blend of Tonkatsu sauce including the highly recommended Samurai Sauce consisting of a mixture of chilli sauce, tomato ketchup and mayonnaise.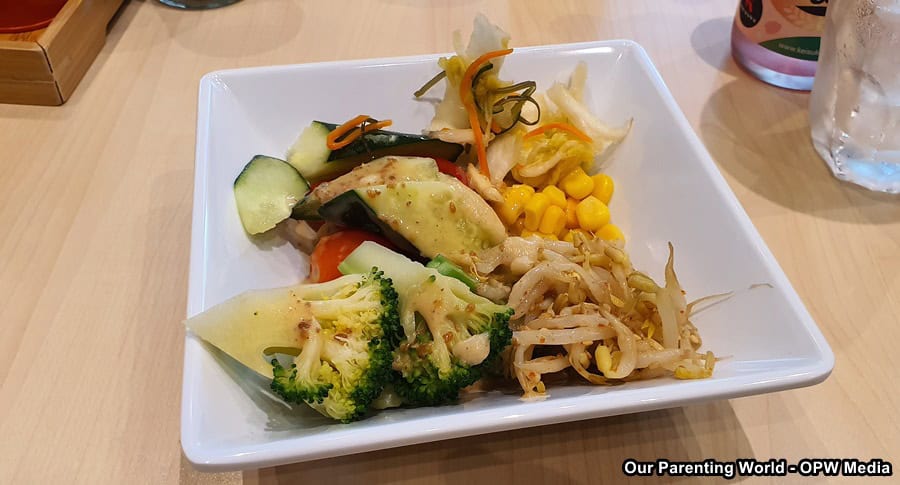 There is also a Salad Bar where diners can help themselves to an unlimited servings of fresh, crunchy shredded cabbage and a daily selection of fresh greens like fresh cucumbers, cherry tomato, broccoli, red onion slices and more. Dress up your salad with resident dressing like black vinegar and olive oil and four other seasonal salad dressings featuring the all-time favourite sesame sauce and Japanese soybean dressing.
Tuna Rare Tonkatsu set meal at $19.90.
Now comes the food, Mr Keisuke has created Salmon Rare Tonkatsu and Tuna Rare Tonkatsu. We had the Tuna Rare Tonkatsu set meal, the tuna has been deep-fried in an intense high temperature for a shorter period of time resulting with the crunchy outer layer while the inside remains soft and rare.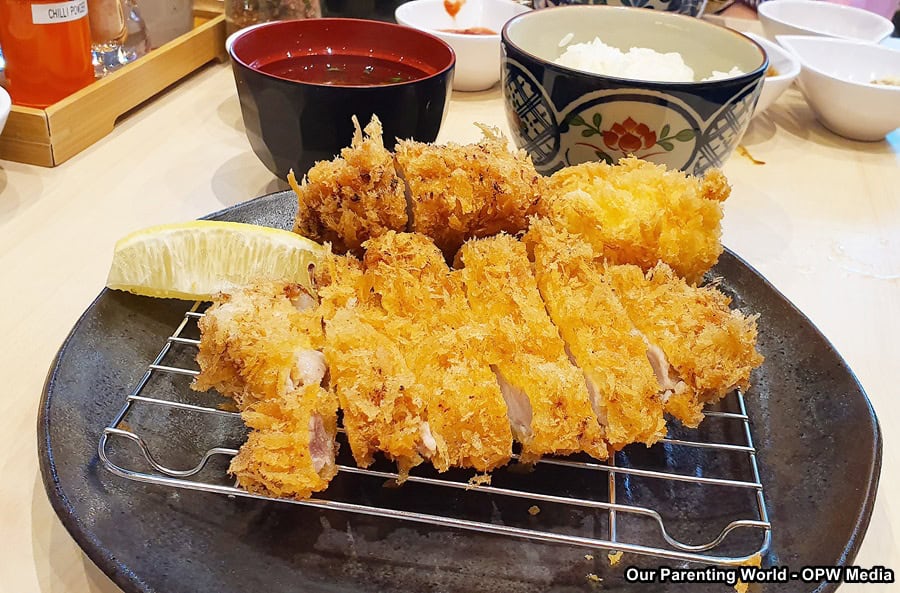 Shiokoji Pork Mix Katsu Set at $15.90 a la carte or $21.90 for a set

Diners can look forward to indulge in the finest cut of pork loin and tenderloin that are marinated with "shiokoji" – a fermented rice seasoning ingredient with over a hundred years of history in Japanese cuisine, every cutlet will be evenly covered with breadcrumbs and using state-of-the-art fryers with Water Molecule Control technology to fry the meat, this method uses 50% less oil as compared to the traditional deep-frying methods. This is great for those who are health-conscious and yet want to enjoy the usual Tonkatsu without compromising on the quality and taste.
Each Tonkatsu set meal comes with a fried half-boiled egg, rice, miso soup and Japanese pickles. You can blend the runny yolk from the fried egg, add a dash of soy sauce and mix with the Japanese rice to make your rice more flavourful.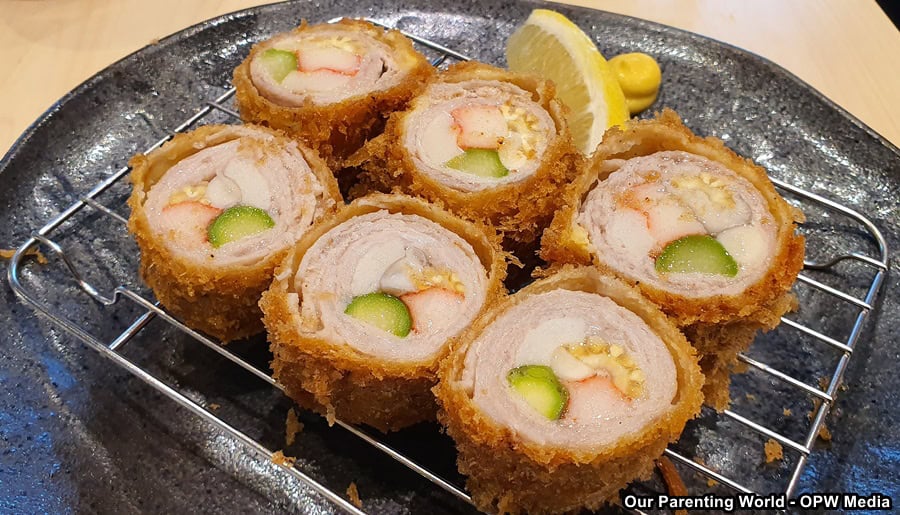 Rolled Pork & Vegetables Tonkatsu
This is an interesting dish especially for diners who love vegetables, you can 'mix and match' up to five vegetables of your choice, from over twenty different vegetables available. The vegetables will be wrapped in pork. You can add Cheddar Cheese to give a more robust flavour. 
Shiokoji Tonkatsu Keisuke will open on 13 November 2019, Wednesday, bring your family and friends to try out the delicious Tonkatsu dishes!
Location: 60 Paya Lebar Road #01-02/03 Paya Lebar Square, Singapore 409051
Tel: +65 6214 3345
Operating Hours:
Monday to Friday: 11:30am to 2.30pm and 5:30pm to 10.00pm
Saturday, Sunday and Public Holidays: 11.30am to 10.00pm
Website: http://www.keisuke.sg/