School holidays is here! Come on down to Plaza Singapura to meet the animatronic dinosaurs at "RAWR! Dinosaurs Unearthed" at Plaza Singapura Atrium, from 27 May to 11 June 2017, between 11:00am and 8:30pm!
This is an exhibition that is not to be missed as visitors get to experience and find out more about dinosaurs that once roamed the earth over 200 million years ago. These dinosaurs are life-like that come with movement and sound effect. Many of the visitors both adults and children were seen taking pictures with these realistic dinosaurs.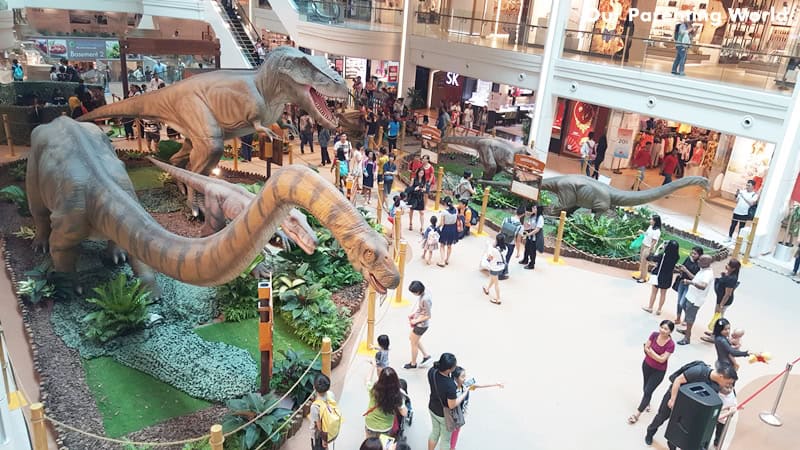 At the exhibition, you can see and come up close with various life-like and fascinating dinosaurs!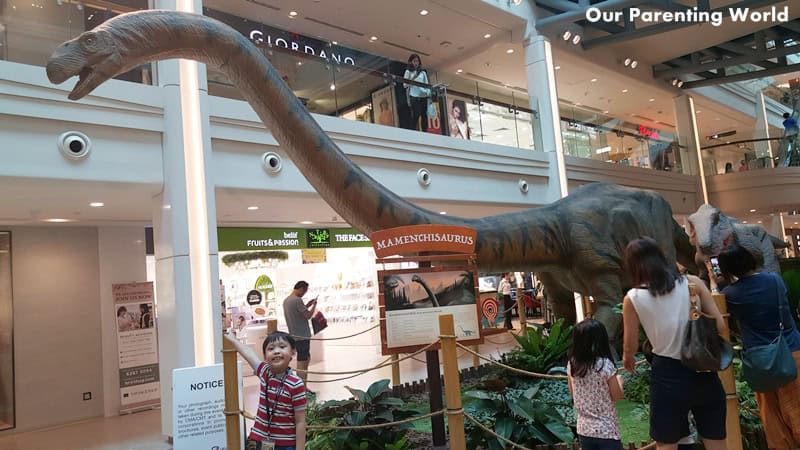 Look at this dinosaur! It is known as the gentle giant Mamenchisaurus, a sauropod dinosaur known for its remarkably long neck.
The Mamenchisaurus is making its first appearance in Singapore and it holds the record for having the longest neck of any creature, 17metre long, that has ever lived on earth. Catch this long neck dinosaur at Plaza Singapura now!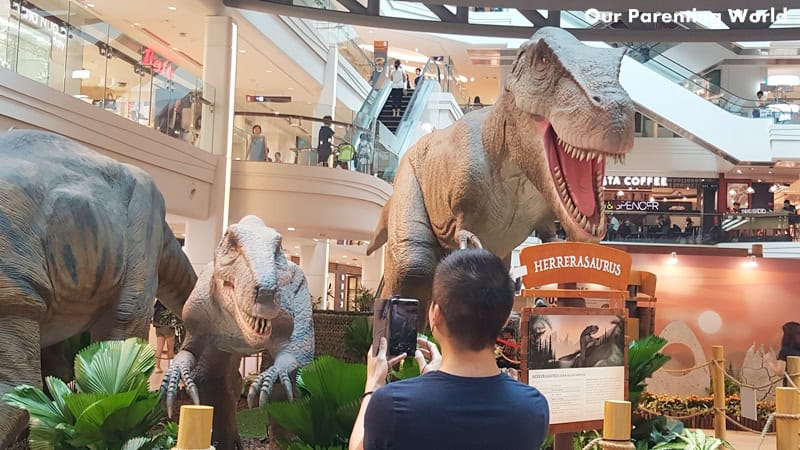 Not forgetting the very famous fearsome T-Rex, the largest carnivore to ever live on land also at the exhibition!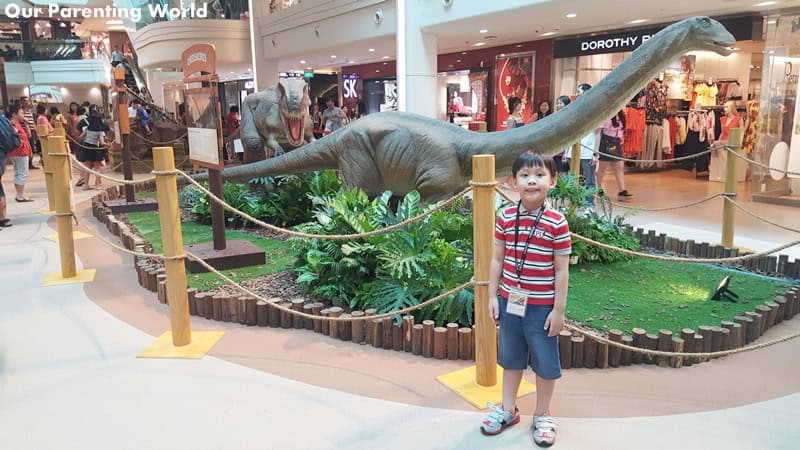 At the exhibition, you will get to come up close with dinosaurs from China. Featuring Yangchuanosaurus, a predator that lived in China during the Bathonian and Callovian stages of the Middle Jurassic, the Herrerasaurus, one of the earliest dinosaur in existence), and the Omeisaurus, a herbivorous dinosaur which lived in late Jurassic China.
In addition, children can look forward to participate in creative artwork at the Activity Zone. 
Flying Pteranadon 
I am working on making a model of the flying Pteranodon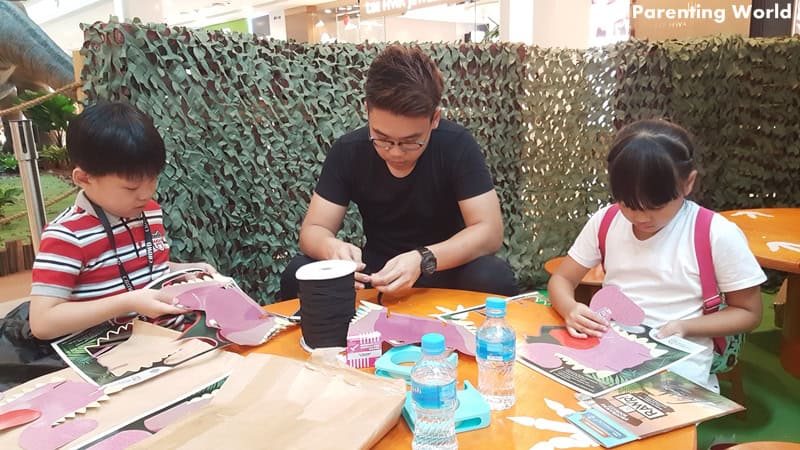 3D Dinosaur Mask
I am making my own Dinosaur mask! 
Children get to create 3D dinosaur masks that they can wear and lift up at this activity workshop.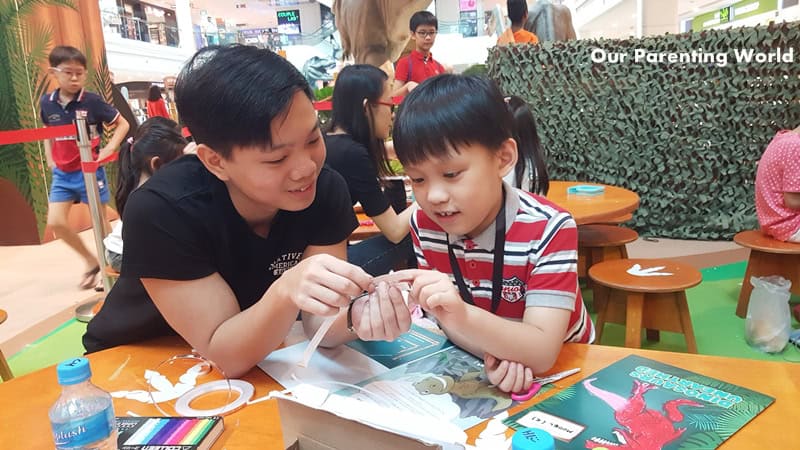 Light Up Dinosaurs
At this workshop, children get to work on making their own "Light Up Dinosaurs" file. They will learn all about how electrical circuits work!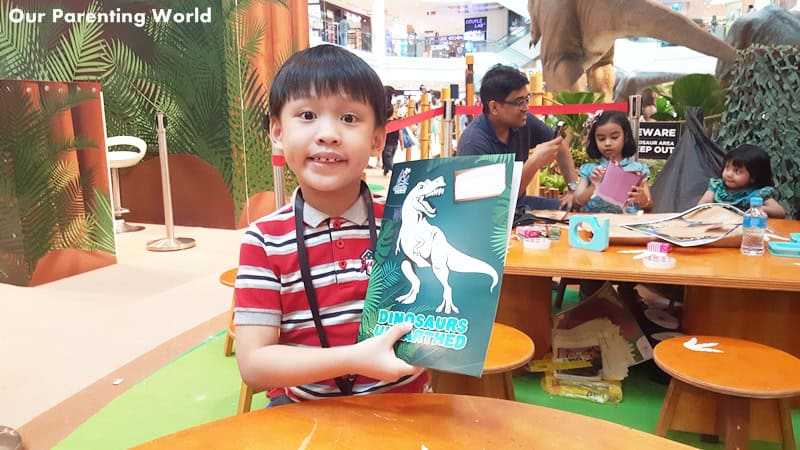 I get to make the file and choose to personalise my very own dinosaur-shaped finger lights. It will light up with just a slide of my finger. So cool!
All the activity workshop, children get to work from scratch with the help of the friendly and attentive staff. Each workshop costs $5, please check with the counter staff during the day of your visit.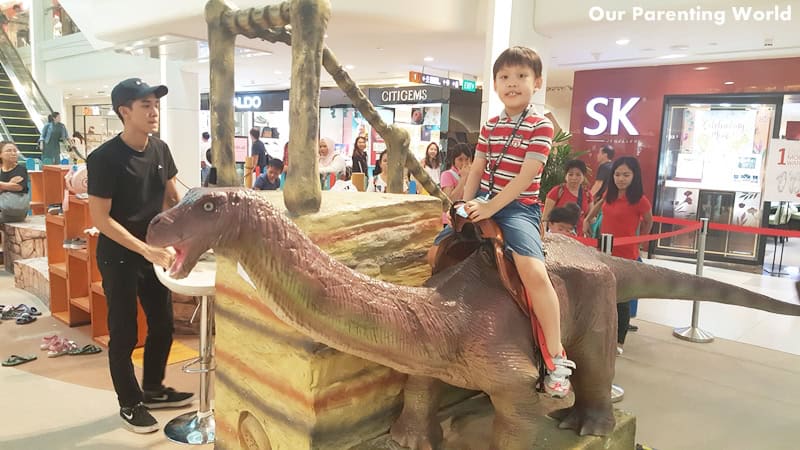 Another popular activity at the exhibition is Dino Gallop, tickets available at counter at $2 per ride. Please check with the counter staff during the day of your visit.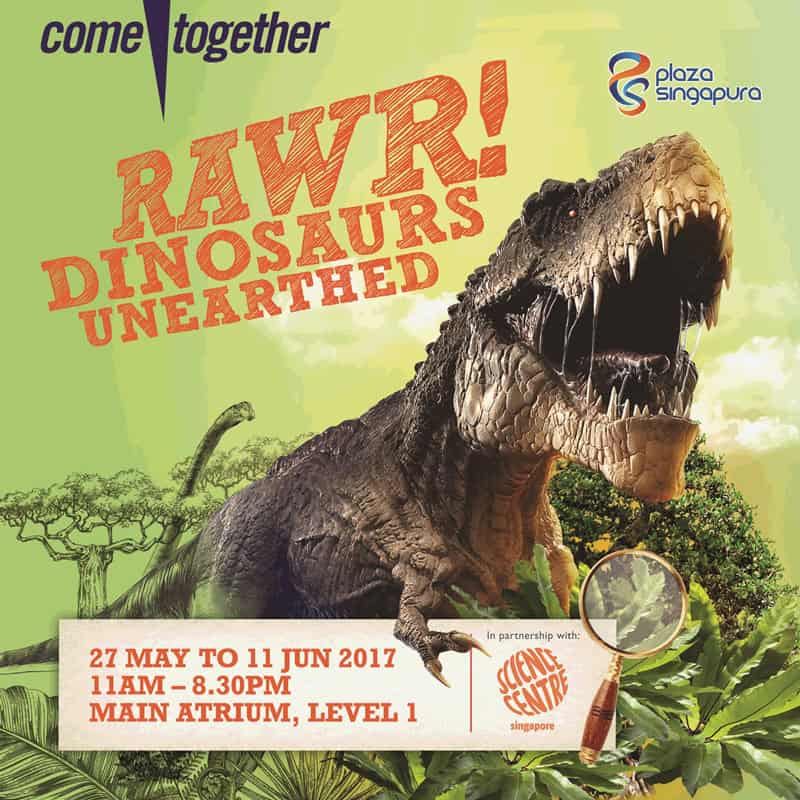 In addition, visitors can look forward to an edutainment show about dinosaurs, "RAWR" Science Show with Jim, which is available on weekends at 1:30pm, 4:30pm and 7:30pm.
Bring your child/children to visit "RAWR! Dinosaurs Unearthed" animatronic dinosaur exhibition till 11 June 2017! 
RAWR! Dinosaurs Unearthed
Date    :  26 May to 11 June 2017
Time    : 11am – 8.30pm
Venue : Main Atrium, Level 1 
To find out more, please go to: http://www.plazasingapura.com.sg/en/deals/malls.sg.plaza-singapura.rawr-dinosaurs-unearthed/
RAWR! Dinosaurs Unearthed!" at Plaza Singapura is the 22nd event in Science Centre's Science in the Mall series, which brings exhibits, events and workshops to malls during the school holidays. The series provides a platform for families with children to learn about science in a simple and interesting manner.