Atrium Restaurant @ Holiday Inn Singapore Atrium has launched a series of Ready-to-Heat Gourmet Meals that's exclusively curated by their Chefs, simply heat up the dishes using a microwave oven or the stove!
Here's the dishes available as follows:
Oxtail Rendang ($28): Made using oxtail imported from New Zealand, slow cooked & braised for hours with coconut milk & spices. Just the aroma of the dish is enough to make you drool!
Braised Lamb Shank Provençal ($28): Tender Australian lamb shank slow braised for hours to perfection with a rich gravy; achieving fall-off-the-bone tender meat. 
Black Pepper Chicken ($18): Made using spring chicken parts seasoned in chef's homemade peppery sauce with a hint of sweetness. A savoury dish bursting with black peppercorns guaranteed to awestruck your house guests!
Butter Chicken ($18): Rich butter gravy with a luxurious amount of spring chicken chunks specially curated by their Indian Chef. An authentic taste that will impress your guests.
Bolognese Sauce ($18): Thick chunky sauce made with tomato & grass-fed minced beef. Goes well with any type of pasta or rice!
All the dishes are brimming with premium ingredients that's specially curated by their team of Master Chefs for your dining pleasure at home.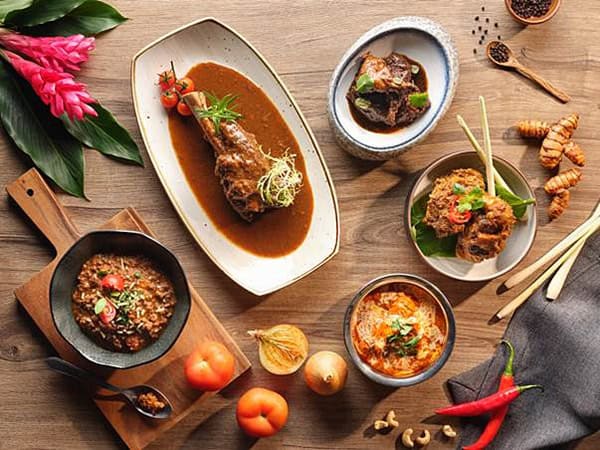 Promotional Code:
Here's a treat for you!
The Ready-to-heat Gourmet Meals are available for order via their eStore and thanks to Atrium Restaurant @ Holiday Inn Singapore Atrium, they are offering our readers a 10% off, valid till 8 May to try out their Ready-to-heat Gourmet Meals. Use code at check-out: Opwmedia10. 
Happy feasting!
The promotional code is applicable with a minimum purchase of 2 packs. To find out more and to order, please visit https://holiday-inn-singapore-atrium-estore.myshopify.com/collections/ready-to-heat-gourmet-meals