Online shopping has been increasingly popular and Ebates which is the pioneer in online cash back shopping, has successfully launched its .SG site in Singapore earlier June this year. Ebates is good news to online shoppers who want to have more savings as it helps consumers to SAVE with a global network of over 2,600 online stores. By now, Ebates has paid out over US$250 million to members worldwide since 1998.
With Ebates' cash back system, consumers can expect to receive up to 26% cash back on your purchase! Parents-friendly merchants on Ebates include Carter's, Baby Gap, the Disney Store and OshKosh B'Gosh. Now that's a way to make both the child and parent happy, at the same time. While you're at it, perhaps you can make a purchase or two for yourself on Ralph Lauren or geek-out at Best Buy!
Here's how you can proceed to use Ebates by going into its website at http://www.ebates.com/sg/index.htm 
Ebates provides customised promotions for Singaporeans, the cash back is paid in local currency and local customer support is available should you encounter any problems in using Ebates. Please click HERE for customer support services. After registering your account and filling in your details with Ebates, you can proceed to do your shopping.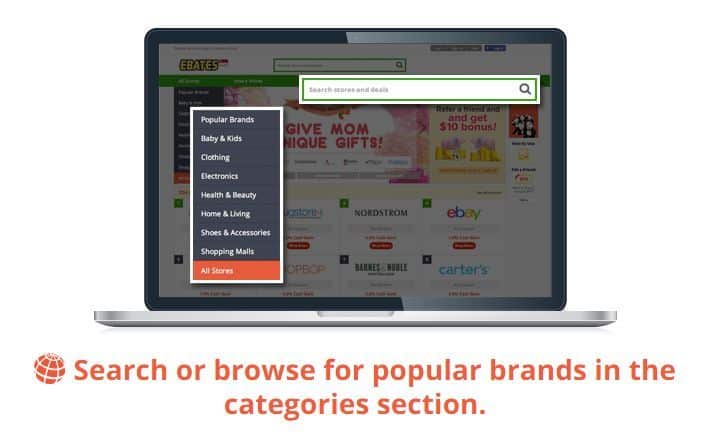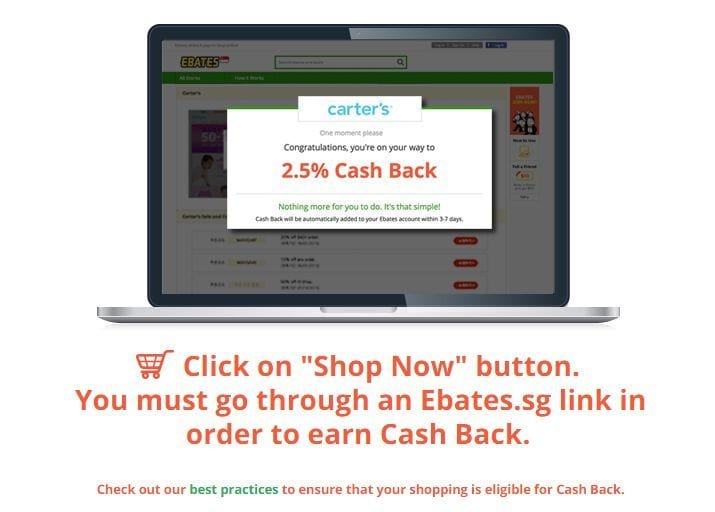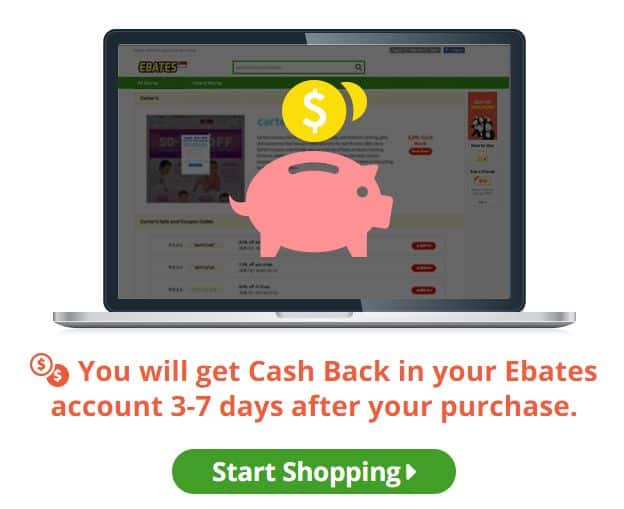 How Does Ebates Work?
Ebates operates by giving members cash back rewards up to 26%, which allows consumers to earn a percentage of their online purchases (i.e. online cash back shopping).
Membership on Ebates is free and cash backs are paid quarterly in the form of a cheque, through PayPal or credited back to the consumer's credit/debit card.
Ebates makes a small marketing commission by providing links to online stores like eBay.com, and renowned brands like Gap, Ralph Lauren, Victoria's Secret and others. The commission is then split with consumers who go through Ebates to make purchases, which makes up the cash back for consumers.
Goodnews!
Ebates is giving our readers, an exclusive sign-up link at http://www.ebates.sg/?cslf=ourparentingworld, where you will be able to enjoy a sign-up bonus of $10, instead of $5. You can use this bonus to buy anything from Ebates and Happy Shopping!