This Summer Season, the award-winning Ikeda Spa in Singapore has launched a refreshing spa series to give you a fabulous Zen-time! This invigorating spa treat will help you to relax, refresh and recharge your body and mind!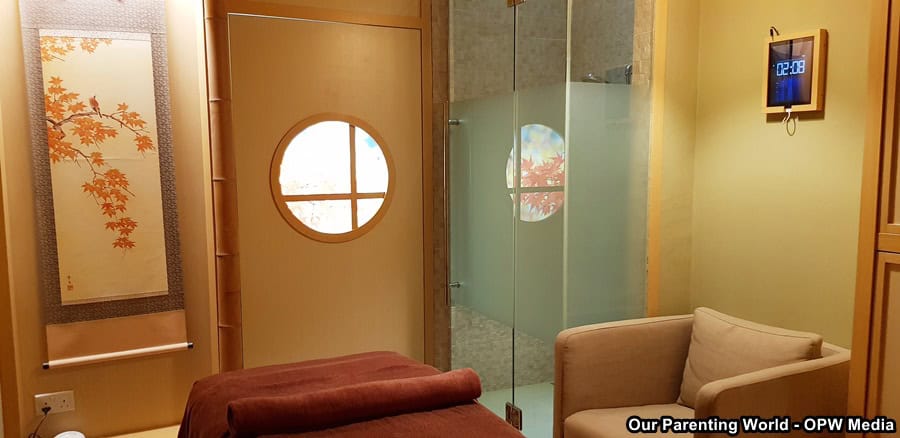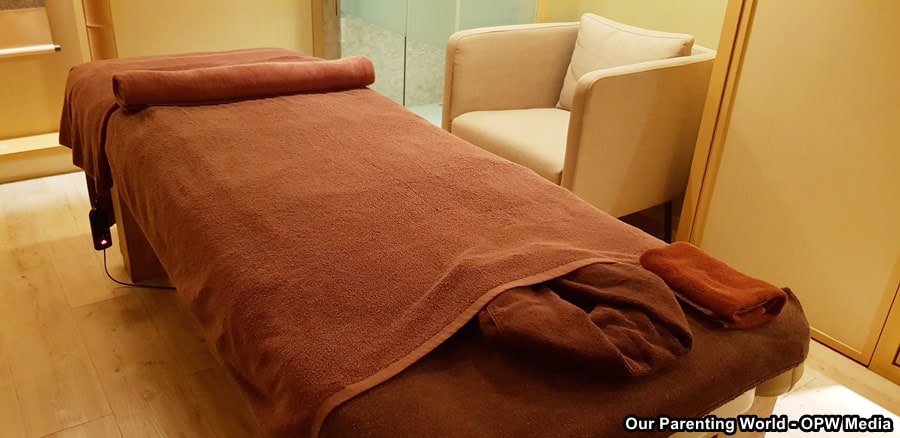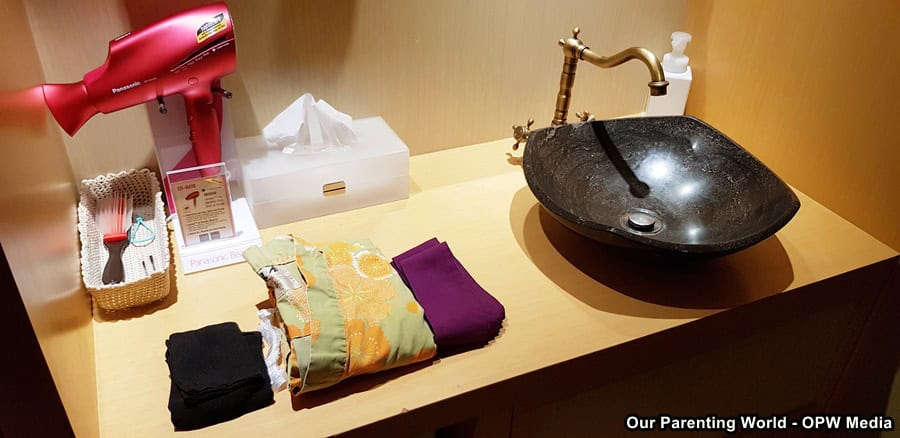 Our editor visited Ikeda Spa recently to try out its Summer Season Series. The special spa edition consists of Summer-inspired 30 minutes Kyuri Cucumber Mint Onsen and 90 minutes Japanese Bamboo Aromatherapy massage.
Upon entering Ikeda Spa, we were greeted warmly by their staff and brought into a cosy room to change into a Yukata.  Shower cap, disposal underwear and top are provided for you to change into before you start your onsen and treatment.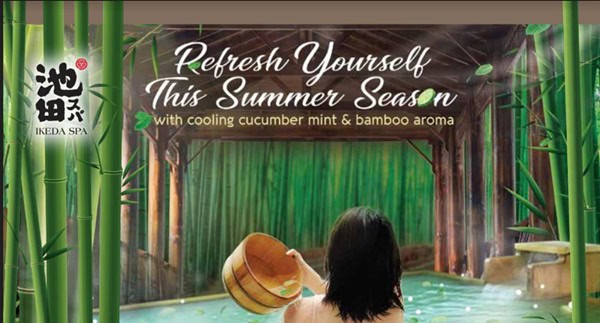 Cucumber and bamboo have been incorporated into the Summer spa series that will help you to cool down especially from Singapore's hot weather. Cucumber Mint Hinoki Onsen is available at Bukit Timah Road outlet. 
Its onsen uses Kyoto Kyuri which is a Japanese cucumber contains 96% water that is a perfect sun combat warrior to keep your skin cool and well hydrated. It has many benefits like it acts as a natural sunscreen to combat off harmful ultraviolet (UV) rays, soothes, brightens, firms and moisturises the skin. 
This special edition healing onsen also include mint extract and Ikeda's signature mineral-enriched bath water that will help to reduce and relieve tension, fatigue, and insomnia for holistic rejuvenation.
Bamboo Aromatherapy Massage Bamboo
After the relaxing onsen, this is followed by a 90 minutes Bamboo Aromatherapy Massage that is infused with bamboo essential oil. Bamboo has 70% natural silica, an organic compound that is important for the body to boost collagen production and maintain a glowing, healthy looking skin. It is rich in antioxidant that will improve skin elasticity and slow down skin ageing. This heavenly massage uses a combination of Eastern and Western massage techniques that will provide deep relaxation and restore balance to your body and mind.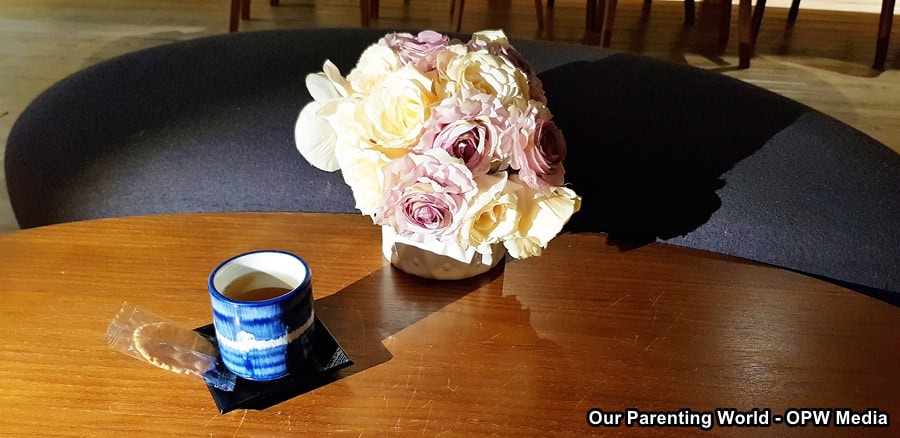 A nice hot tea and biscuit will be served after you have finished the treatment. A great way to relax and chill after you have finished the treatment. Thank you Ikeda Spa for the wonderful and blissful experiences!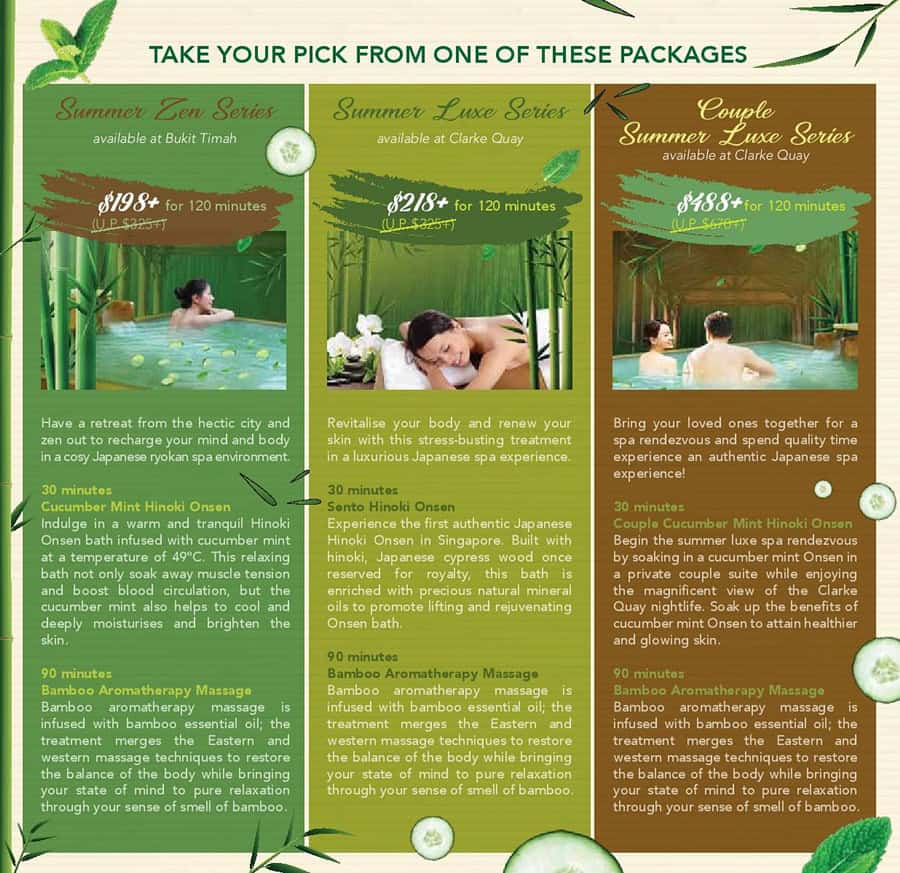 Try out the new Ikeda Spa's Summer Season Series and promotion is available at both outlets, Clark Quay Central and Bukit Timah exclusively from 1 July until 31 August 2019.
IKEDA SPA PRESTIGE
#05-22 Clark Quay Central,
Singapore 059817
Tel: 6388 8080 (Ext 2)
IKEDA SPA
787 Bukit Timah Road,
Singapore 269762
Tel: 6388 8080 (Ext 1)
To find out more and for booking, please visit www.ikedaspa.com