ReLacto is a sub-brand of Tian Wei Signature that provides nutritious and delicious meals for mummies who are breastfeeding after confinement period. On the other hand, Tian Wei Signature is focused on serving nutrient-dense and appetizing meals for mothers in their most critical period after birth, namely the confinement period.
ReLacto offers a wide variety of nutritious meals from a menu specially curated by their award-winning chef and in-house dietitian. The dishes are packed with lactation-boosting ingredients to ease a mother's burden in improving her breastfeeding experience to support motherhood journey. We speak to ReLacto's Head Chef, Chef Eugene Tan and Dietitian Eunice Tan to find out more.
Exclusive Interview with ReLacto's Head Chef, Chef Eugene Tan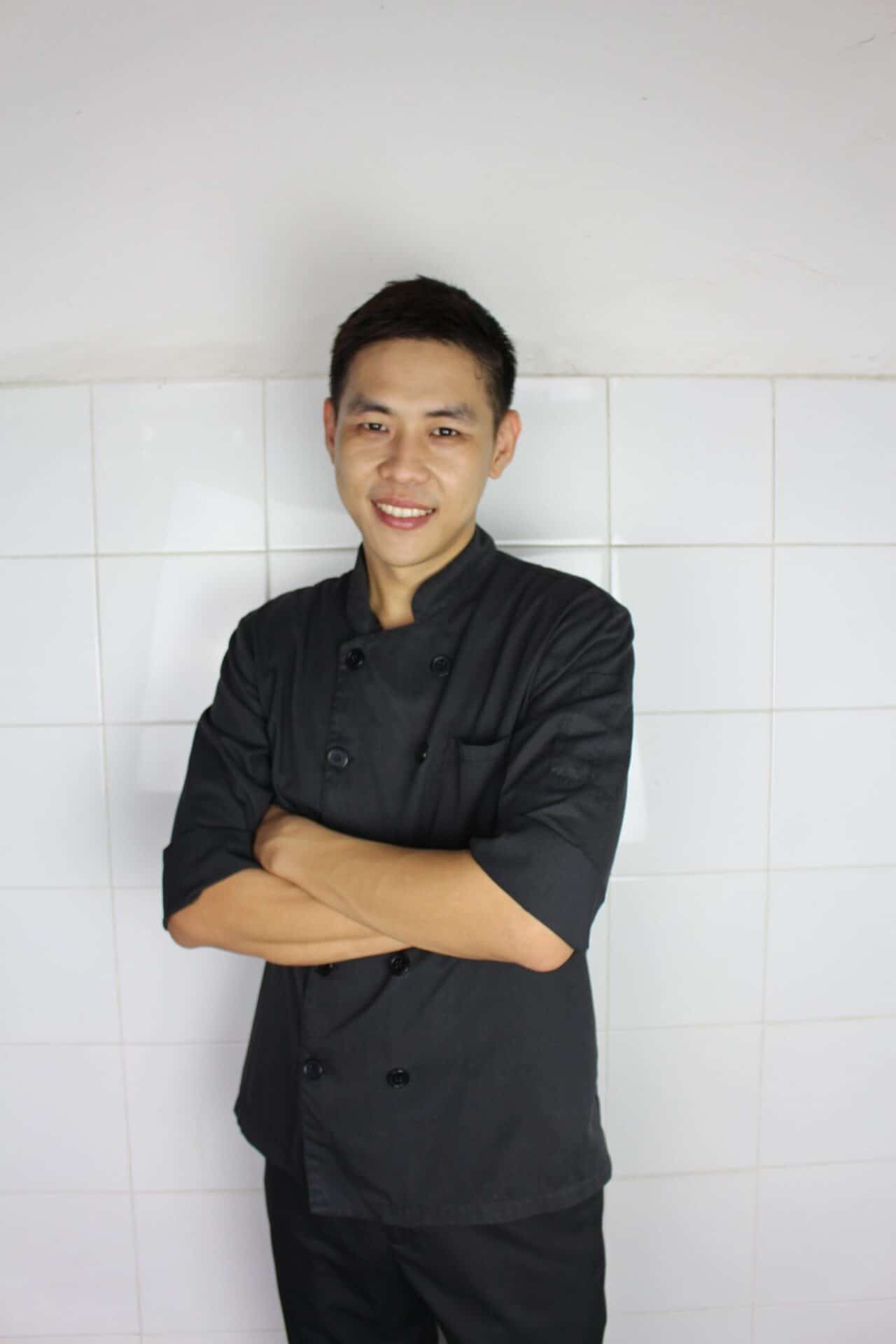 1. Can you share with us more about your culinary background and achievement?  What made you decide to join Tian Wei Signature?
I started my culinary journey at 17 at my parents Tze Char stall. After graduating from poly and completion of NS, I started out in a formal kitchen as an apprentice in York Hotel and move on to complete my culinary education with At-Sunrice. I had the opportunity to work under Chef Jereme Leung in his Modern Chinese Restaurant before moving on to Capella Hotel as part of the pre-opening team, it was at Capella Hotel that I had an opportunity to meet a distinguished guest who offered me to be a Private Chef and I travelled around the world for a few years before returning to Singapore and join Tian Wei Signature.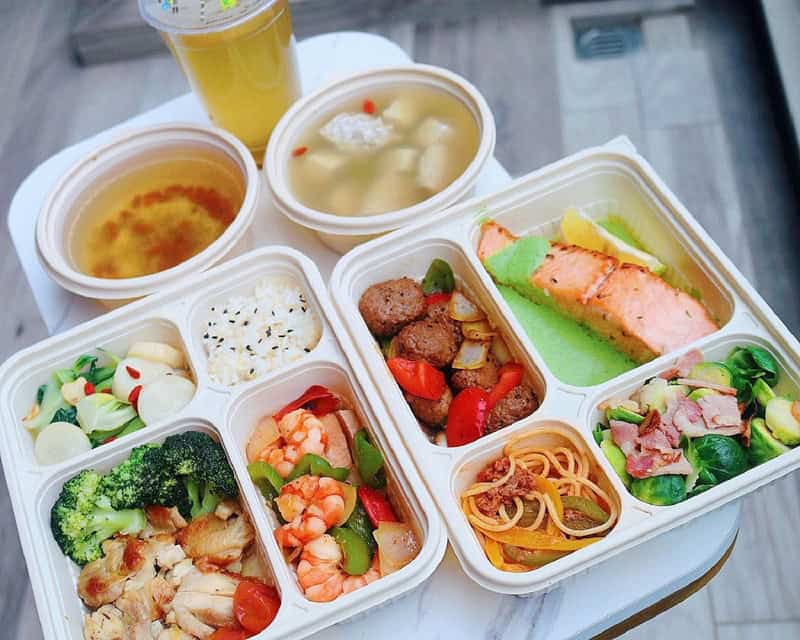 2. How do you go about creating nourishing and lactation-friendly confinement meals for new mothers?
Before starting Tian Wei Signature, there were only traditional confinement caterers in the market, we made extensive nutritional research and when science meets food, there were many unexplained postnatal myths so we decided to balance the traditional values with modern science. From there, we come up with a proper fusion and traditional menu that can especially help postpartum mothers throughout confinement and after.
3. Can you tell us more about ReLacto's menu and your inspiration behind the menu and dishes?
ReLacto is all about nutrients that a nursing mom needs. With the help of Ms Eunice Tan, our in-house dietitian, we can identify the nutritional requirements of breastfeeding mothers more accurately – which is not always necessarily similar to a postnatal recovery food – and thus we are able to plan based on the mothers' needs.
4. Where and how do you source the ingredients and condiments when planning for your menu?
We take pride in sourcing our quality ingredients from reputable purveyors and sustainable food sources.  
5. How are ReLacto's meals able to support breastfeeding mummies throughout their breastfeeding journey?
We choose our ingredients carefully to meet a breastfeeding mother's needs. Apart from providing enough calories to make sure they have enough energy to recover and breastfeed, we also place our priorities on meeting mothers' nutrient requirements and serving a well-balanced diet for them all the way. Our selected lactogenic ingredients can help in improving milk supply and nutritional density of breast milk.
6. What should new mothers look out for when choosing confinement meals providers?
I think the most important part is that the meals have to be properly planned to meet your nutritional requirements as a postpartum mother, especially if you breastfeed. Everything else comes second and really depends on what the individual wants. Some look for bigger portion, some prioritise the taste, meanwhile for some, they want huge variety – so it depends on you. As for ReLacto, we try our best to fulfil these needs all at once.
7. What's unique about ReLacto's meals from other confinement meals providers in the market?
ReLacto meals are made for mothers after their confinement has passed. During this time, mothers' main concern is usually their breastfed baby (whether they can maintain enough supply and whether the foods they eat are good for the baby) so our goals are not only to provide what's best for them but also what's best for their child's development. The reason why it is not really perceived as a confinement food by many is because ReLacto has a much bigger variety of ingredients and protein choices such as seafood, unlike the typical confinement food caterers with more restrictions in their menu.
8. Lastly, what would you like to say to our breastfeeding mummies readers who are looking forward and planning to try out ReLacto?
If you have been looking for the ideal solution to tackle breastfeeding difficulties or just to follow a healthy well-balanced diet in general, you should definitely give ReLacto a try. It'll be worth it.
Exclusive Interview with ReLacto's Dietitian Eunice Tan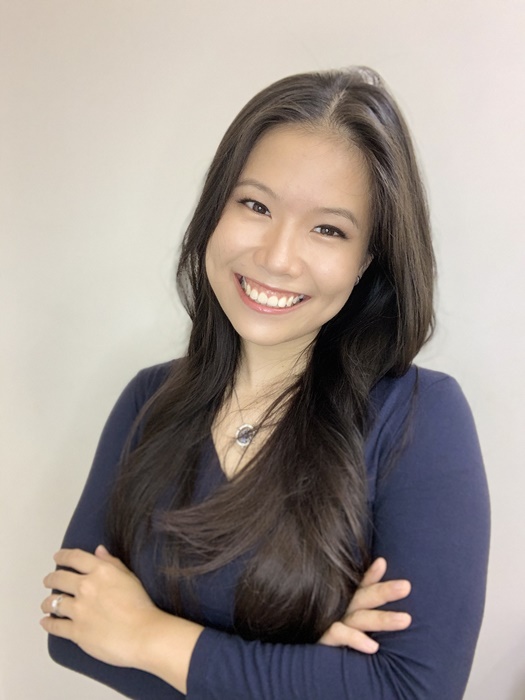 1. Can you share with us more about your professional background as a dietitian?
I graduated with a Bachelor of Science in Dietetics with Nutrition from International Medical University and worked as a Clinical Dietitian in a hospital for two years. During then, I have worked with Gynecologists and Pediatricians to support mothers with Fertility, Gestational Diabetes, Low Iron Anemia, Weight Loss, Childhood Obesity and Faltering Growth in Children through dietary management. With Relacto and Tian Wei Signature, I focus on nutrition during postpartum to support mothers with recovery and breast feeding. I am an Accredited Dietitian of Singapore Nutrition and Dietitian Association as well as a Full Member of Malaysia Dietitian Association.
2. How do you go about creating confinement meals for new mothers and incorporating the necessary key nutrients that they will need for recovery and lactation?
Together with Chef Eugene, we create lactational meals for mothers by keeping in mind that the menu planned is not to just feed mothers to achieve satiety but to nourish mothers and babies (through breastmilk) so that both mothers and babies are nutritionally well.
3. What nutrients does a breastfeeding mother need?
Ultimately, breastfeeding mothers need a healthy and balanced diet that achieves adequate intake of fruits, vegetables and wholegrains to support increased requirements during breastfeeding. Almost all nutrient requirements are higher during breastfeeding such as Vitamin D, Vitamin A, Folate, Omega 3 DHA, Iron, Vitamin C, Protein and many more.
4. What's so unique about ReLacto's meals and how does ReLacto differentiate from other confinement meals providers in the market?
Relacto is initiated with the idea of supporting mothers with breastfeeding beyond the 1st month of confinement with less traditional "restrictions" commonly practiced locally here in Singapore while still providing more variety in cuisines and dishes. This helps to keep mothers motivated to continue eating balanced and healthy while breastfeeding!
5. Lastly, what would you like to say to our breastfeeding mummies readers who are looking forward and planning to try out ReLacto?
Breastfeeding mummies, you are amazing! You have done so much for your baby and your family. Sometimes, you find yourself looking out for everyone else except yourself. So let us support you as you choose to support your little one with breastfeeding too!
All images credit to ReLacto
Relacto provides hassle-free daily meals for lactation and nourishment that are created to meet the needs of a nursing mother. Look forward to enjoy more than 100 lactation-friendly and healing dishes served with unique lactation drinks every week. To find out more about Relacto and to order, please go to https://relacto.com.sg/