Our Parenting World team has always been a fan of PARKROYAL Hotels & Resorts which is part of Pan Pacific Hotels Group. The group is well-known for its high quality hotel stay for guests and staycation experience for locals. You can read about our previous PARKROYAL on Pickering staycation review at :
http://ourparentingworld.com/tag/parkroyal-on-pickering/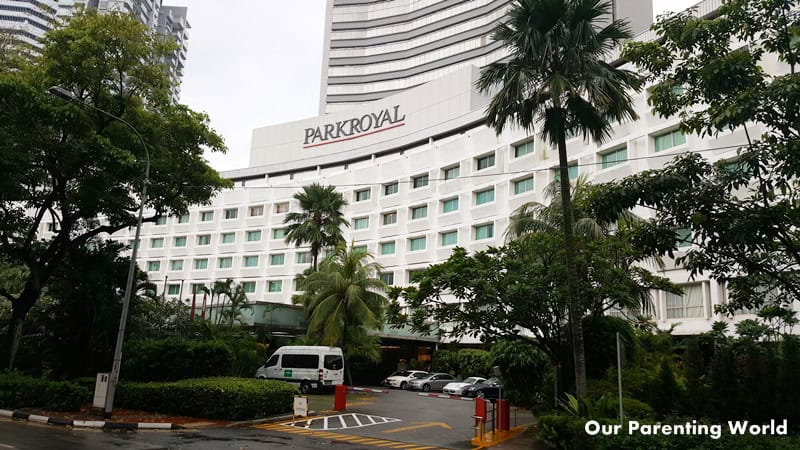 This time our team is staying at another prestigious PARKROYAL Hotel, PARKROYAL on Beach Road.  Beach Road is a unique place in Singapore although it is quite near to the centre of the city like City Hall, it still maintains a rustic and relaxing environment to give a sense of calm and quietness away from the city area.
There are 2 nearby Mass Rapid Transit (MRT) stations within walking distance from the hotel, Bugis MRT station on  the East West line and Nicoll Highway MRT on the Circle line. You can also walk to shopping malls like Suntec City and Bugis Junction from the hotel. Despite its close distance from the city, when you walk into the driveway of the hotel, you can feel that you have been transformed to a calm oasis far away from the busy city.
Don't forget to explore around the vicinity of the hotel as close to the hotel are Arab Street and head towards to Haji Lane to discover Singapore's Kampong Glam. It is also known as the Muslim Quarter, it has retained much of its heritage, with many shops still run by traditional Muslim families selling fabrics, rugs and jewels.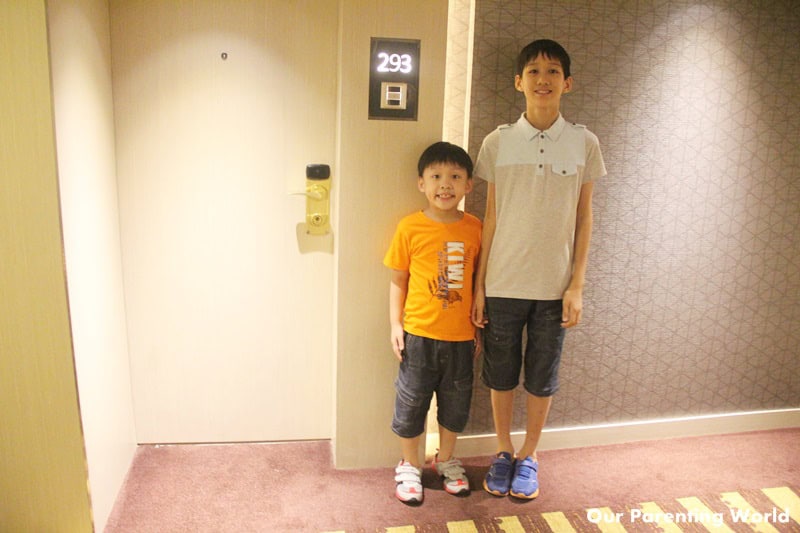 As we walked along the beautiful corridor of the hotel, we can't wait to check into our room! PARKROYAL on Beach Road had their premium room refurbished  in 2015 and a standalone event facility comprising  of the Grand Ballroom and Sky Ballroom, have been proved to be very popular for many event organisers and wedding couples.
We stayed at the newly renovated Premier Room and the room is so spacious to accommodate a family of four with extra beds provided. We are pleased with the clean, airy and comfortable room.
This newly refurbished hotel features a three metres raised ceiling with classy and elegant interior décor that sets apart from other luxury hotels in Singapore.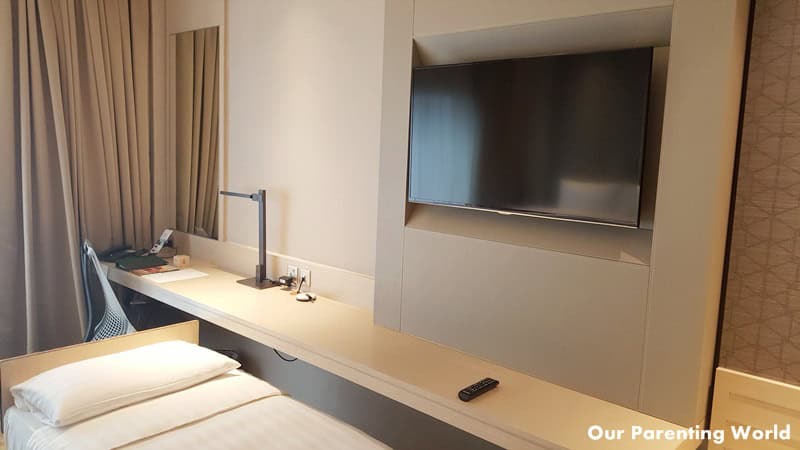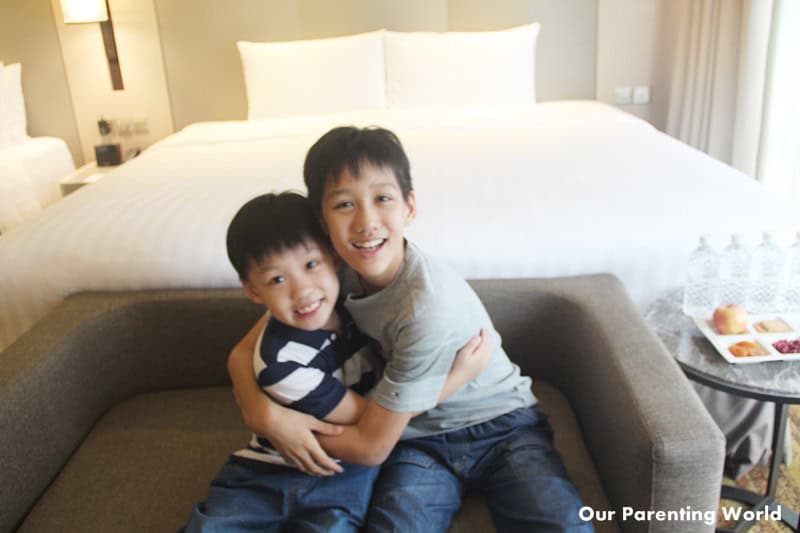 Our room comes with a luxurious king-sized bed facing a 40-inch LED flat screen television with local and cable channels and a huge executive work desk. Complimentary wired and wireless high-speed Internet access are available for all the hotel guests. Personal digital safe is provided to safeguard your important stuffs, Iron and ironing board are also provided.
The hotel is so thoughtful to prepare a tray of fruits, chocolates, and assorted dried fruits like cranberries, apricots and biscuits to welcome its guests.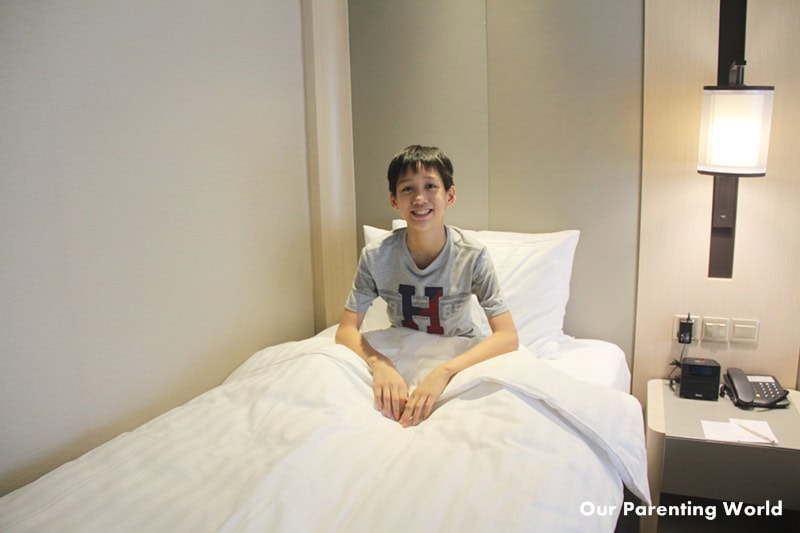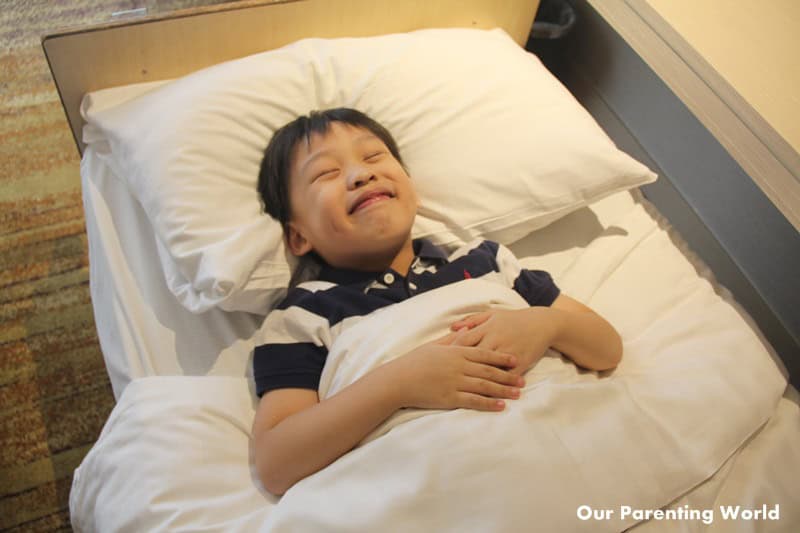 The kids quickly settled on their beds and they loved their hotel room so much that they didn't even want to go out.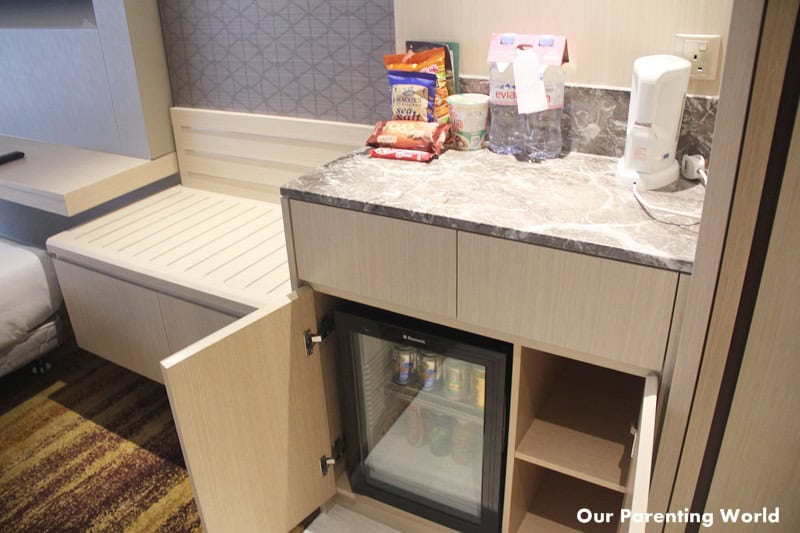 The room comes with a fully-stocked minibar and complimentary bottled water. Instant coffee and tea sachets are provided.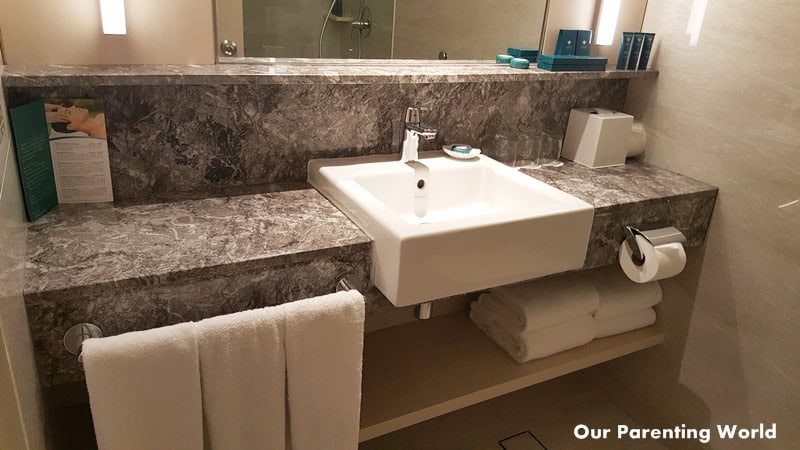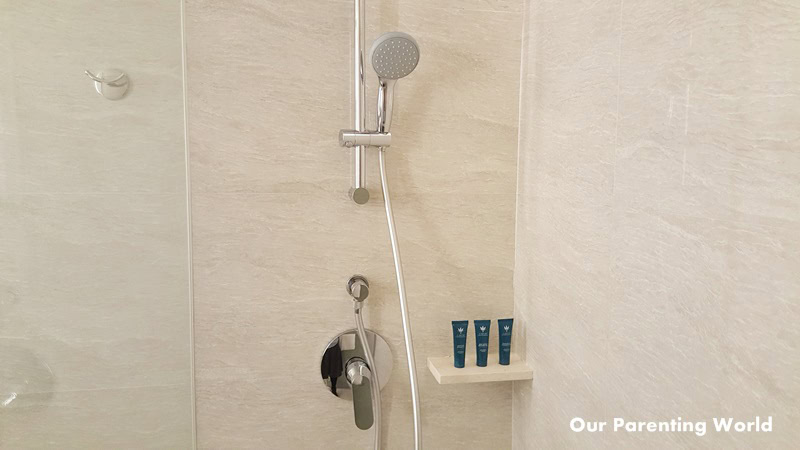 The bathroom is fully equipped and comes with a standing shower. Toiletries, bathrobes, slippers and hairdryer are provided. Guest will be pleased to know that the bath amenities are from the award-winning St. Gregory Spa.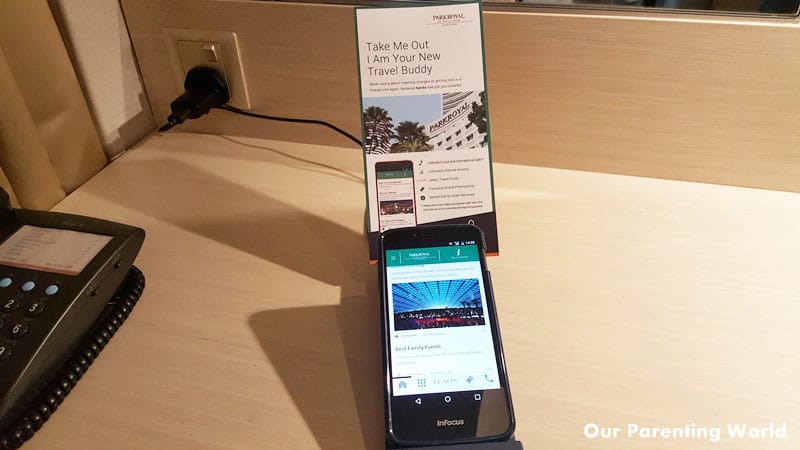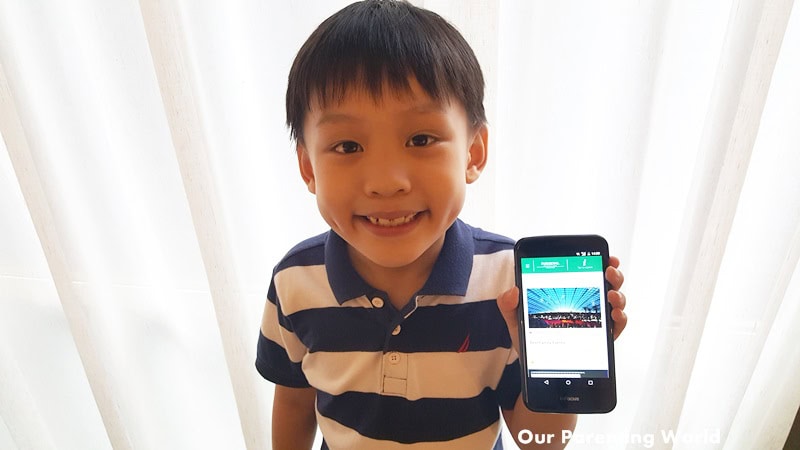 Need to find your way around to the various attractions, use the Handy Phone provided at your hotel room for easy navigation.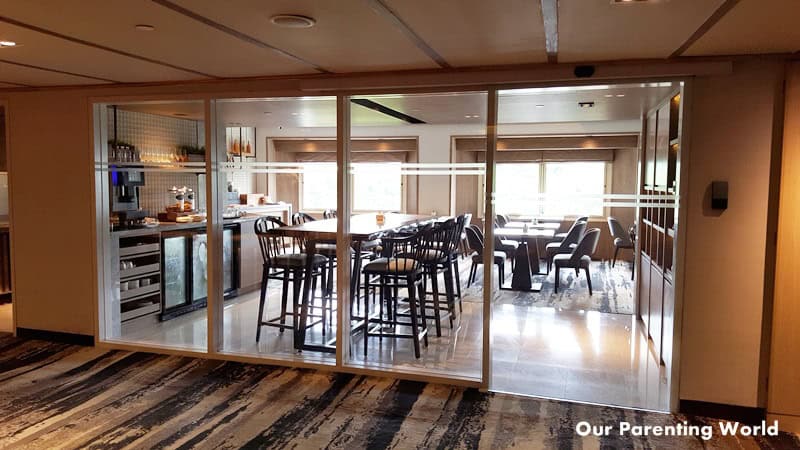 Our Premier Room at PARKROYAL on Beach Road comes with access to exclusive Orchid Club privileges.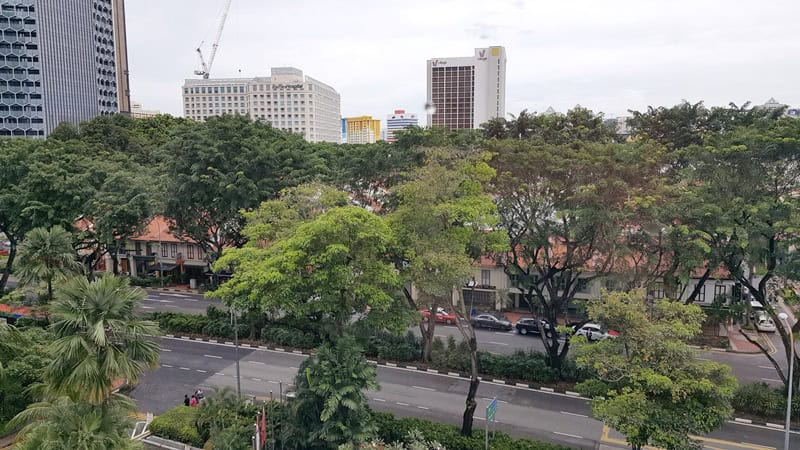 The Orchid Club Lounge located at level six of the hotel takes in the panoramic views of the Kampong Glam precinct. Guests from age 12 and above staying in the Orchid Deluxe, Orchid Premier Rooms, and Executive Suite can enjoy access to the Orchid Club Lounge with a range of privileges and benefits such as personalised check-in and check-out, complimentary breakfast, light refreshments throughout the day and evening cocktails with finger foods.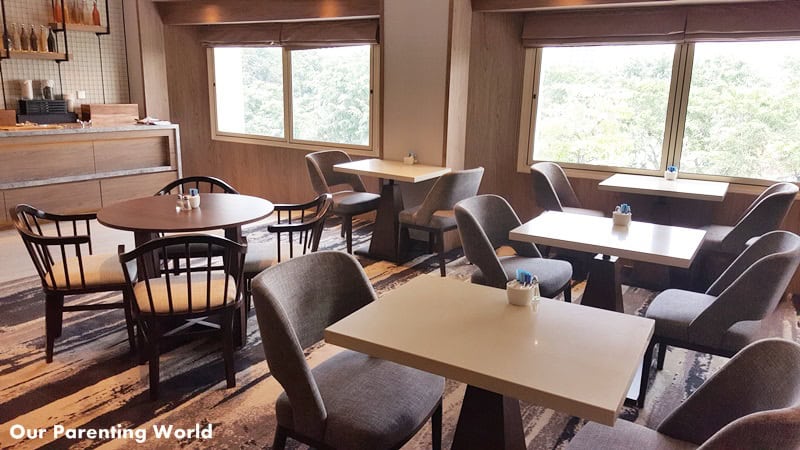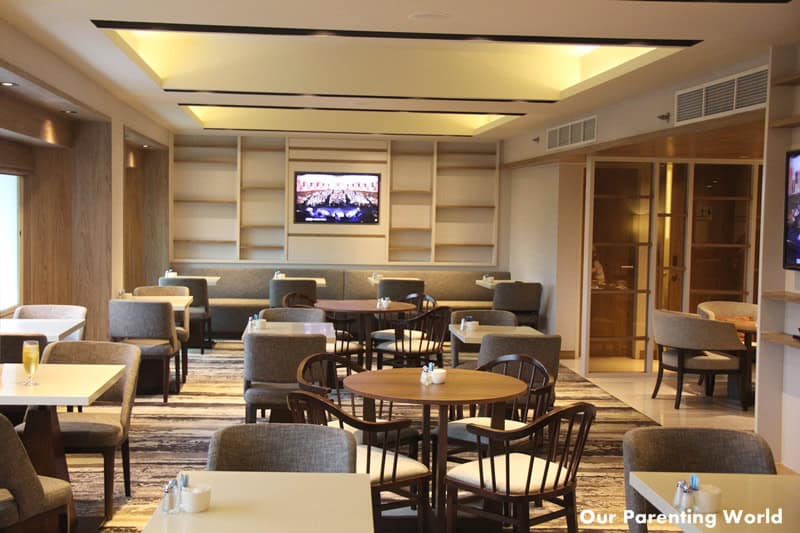 Guests can enjoy dining experiences at this cosy and elegant lounge.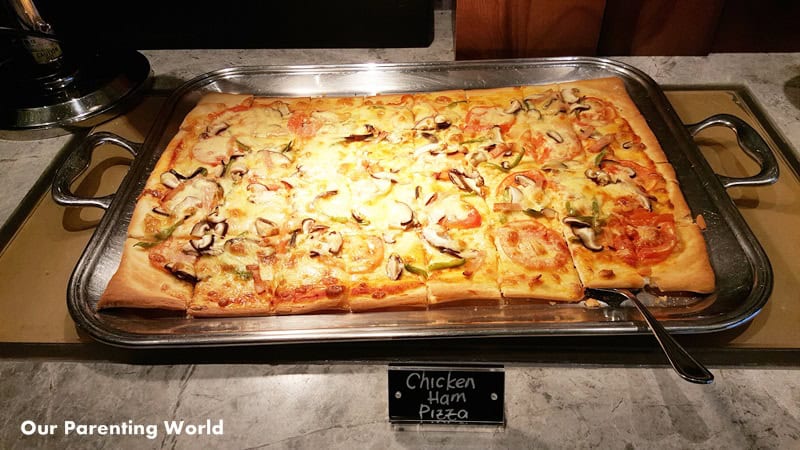 We checked out the club during its complimentary evening cocktails with hors d'oeuvres from 6:00pm to 8:00pm. It serves a wide variety of salads, pizza, finger foods to desserts.
If you prefer something hot and savoury, freshly cooked pastas are available, just inform the chef and it will be served to you.
In addition, guests of Orchid Club can enjoy the following complimentary privileges and services as follows:
1) Exclusive Lounge* with dedicated service
2) Personalised check-in and check-out
3) Choice of Club breakfast served at the Orchid Club Lounge or a full breakfast buffet at Plaza Brasserie from 7:00am to 10:00am
4) Complimentary evening cocktails with hors d'oeuvres served at the Orchid Club Lounge from 6:00pm to 8:00pm
5) Unlimited usage of in-room broadband internet
6) Two pieces of laundry per person on a daily non-accumulative basis (excluding dry cleaning and express services)
7) Complimentary shoe polishing upon arrival
8) 20% savings on all Business Centre services
9) 20% savings on the a-la-carte menu at Si Chuan Dou Hua Restaurant, not applicable in conjunction with any other promotion or offer.
* Guests above the age of 12 years old are welcome at Orchid Club. All food & beverage are to be consumed within Orchid Club Lounge unless stated otherwise.
Club Executives are available from 7am to 10pm daily to attend to your needs which include making restaurant reservations, tour arrangements, flight confirmation and any other requests.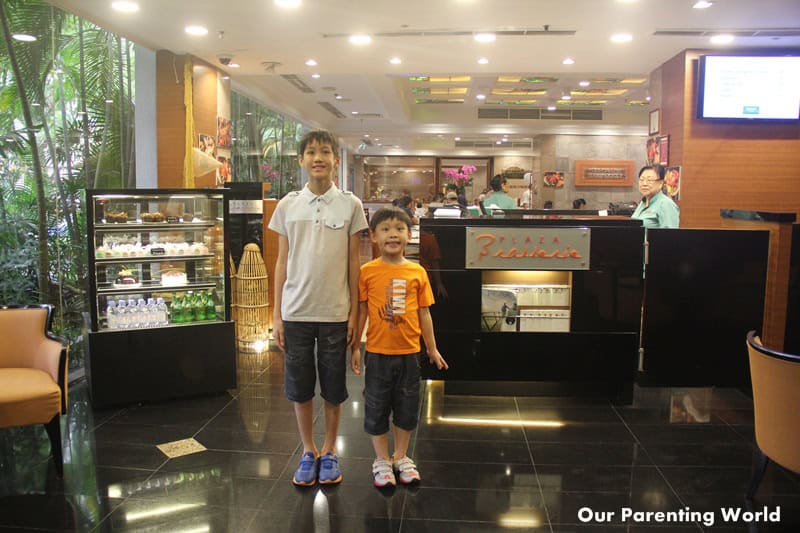 Rise & Shine! The next morning, we had breakfast at Plaza Brasserie located at Level One and breakfast serving hours is from 6:00am to 10:30am. This bright and spacious restaurant serves a wide range of local and western dishes.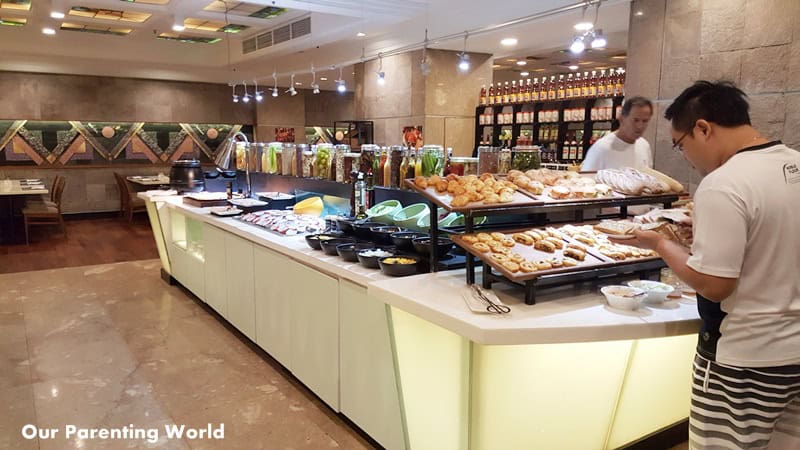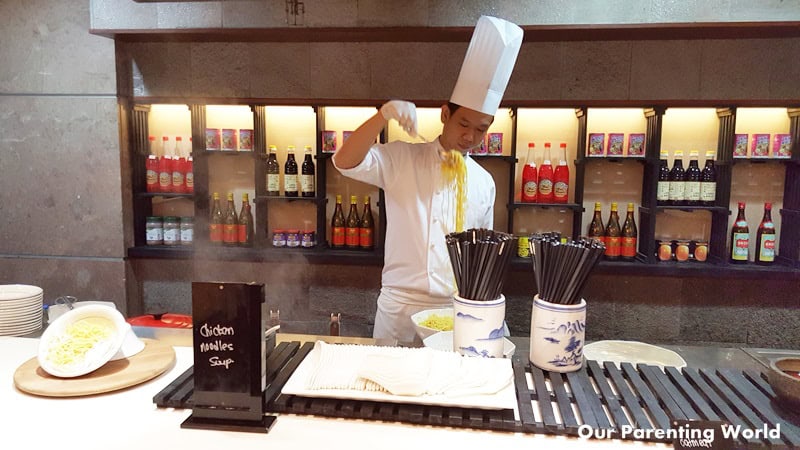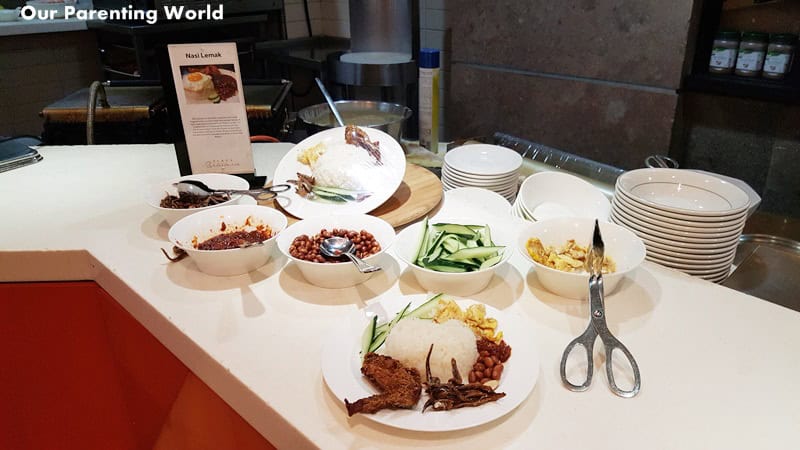 Guests can indulge with freshly cooked breakfast items at the live cooking stations like eggs in sunny side up, omelette and more, local cuisines like chicken noodles soup, nasi lemak and you can help yourself to the sumptuous buffet spread featuring a wide variety of fresh breads, cheese, porridge, cereals, and fruits along with fresh milk, juices, coffee and tea.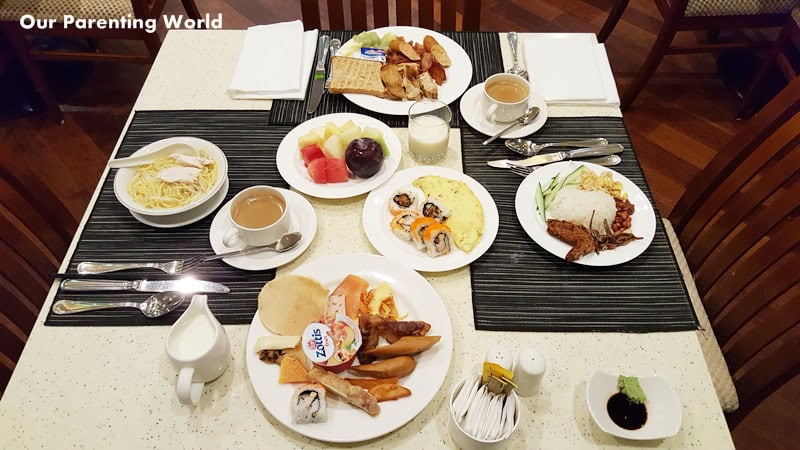 Yummy! We had a very filling and satisfying breakfast at Plaza Brasserie.
To find out more about Plaza Brasserie and the various dining options, please go to https://www.parkroyalhotels.com/en/hotels-resorts/singapore/beach-road/stay/dining/plaza-brasserie.html.
At Level Four of the hotel, comes with a fantastic Wellness Floor which is fully equipped with gym facilities, a fitness studio, a half-Olympic size swimming pool and St. Gregory Spa.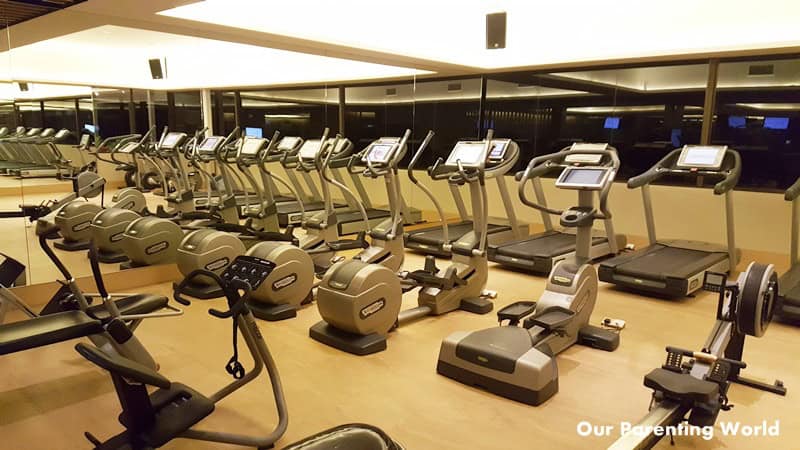 Sweat it out in style when you stay at PARKROYAL on Beach Road, you can find the latest technology fitness equipment at its Gymnasium & Fitness Studio. Personal trainers and aerobics classes like Zumba, kick-boxing and yoga are available.
Additional Information:
Gymnasium & Fitness Studio
Level Four
Opening Hours
Weekdays – 6:30am to 10:00pm
Weekends and Public Holidays – 7:00am to 9:00pm
Telephone: +65 6505 5751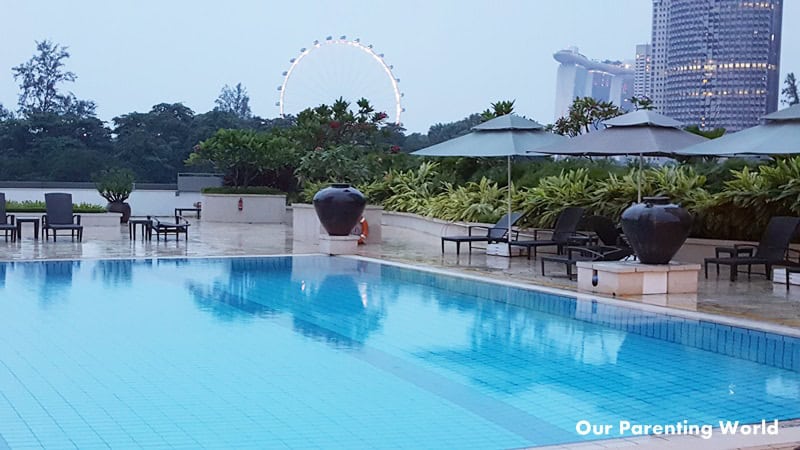 Enjoy a relaxing swim or dip at the swimming pools facing the stunning views of the Singapore Flyer and downtown skyline. Enjoy a selection of refreshments and light bites as well as a spa and wellness menu are available at the poolside bar.
Additional Information:
Swimming Pools
Level Four
Opening Hours:
Weekdays – 7:00am to 10:00pm
Weekends and Public Holidays – 7:00am to 10:00pm
Telephone: +65 6506 5761
Visit St. Gregory Spa for pampering treatments that will make you feel refreshed and rejuvenated. Check out its wide variety of spa packages ranging from facials and body treatments to traditional healing therapies such as foot reflexology and massages.
Additional Information:
St. Gregory Spa
Level Four
Opening Hours:
Monday to Friday – 10:00am to 10:00pm
Weekends and Public Holidays – 9:00am to 9:00pm
Telephone: +65 6505 5755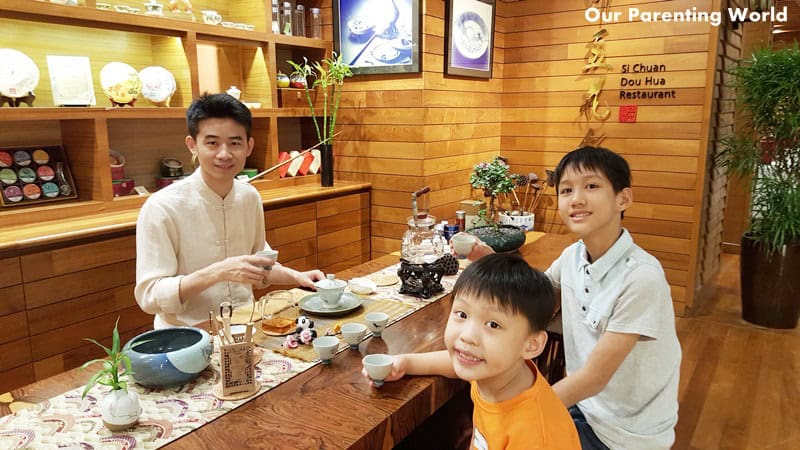 If you like fine and exquisite Chinese food, visit the award-winning and popular Si Chuan Dou Hua at PARKROYAL on Beach Road. We had a relaxing and enjoyable stay at PARKROYAL on Beach Road, come and join us for an unforgettable stay at this cosy and beautiful hotel!
Additional Information:
Si Chuan Dou Hua Restaurant
Level One
Opening Hours:
Lunch – 11:30am to 2:30pm
Dinner – 6:30pm to 10:30pm
Telephone: +65 6505 5722
The PARKROYAL on Beach Road Singapore hotel is conveniently located at the city centre of downtown Singapore. A good place to stay for business and leisure travellers with easy access to business convention facilities, world-class restaurants and shopping. The hotel is situated just opposite the famous Haji Lane and Arab street quarters which is a popular hangout spot for both locals and tourists.
It has been a truly memorable family staycation experiences at PARKROYAL on Beach Road. A great way to bond with your family while enjoying a wonderful time away from the hustle and bustle of city life.
Additional Information:
PARKROYAL on Beach Road, Singapore
7500 Beach Road, Singapore 199591
Tel: +65 6505 5666
Toll-Free: 3071 3078
To find out more, please go to https://www.parkroyalhotels.com/en/hotels-resorts/singapore/beach-road.html